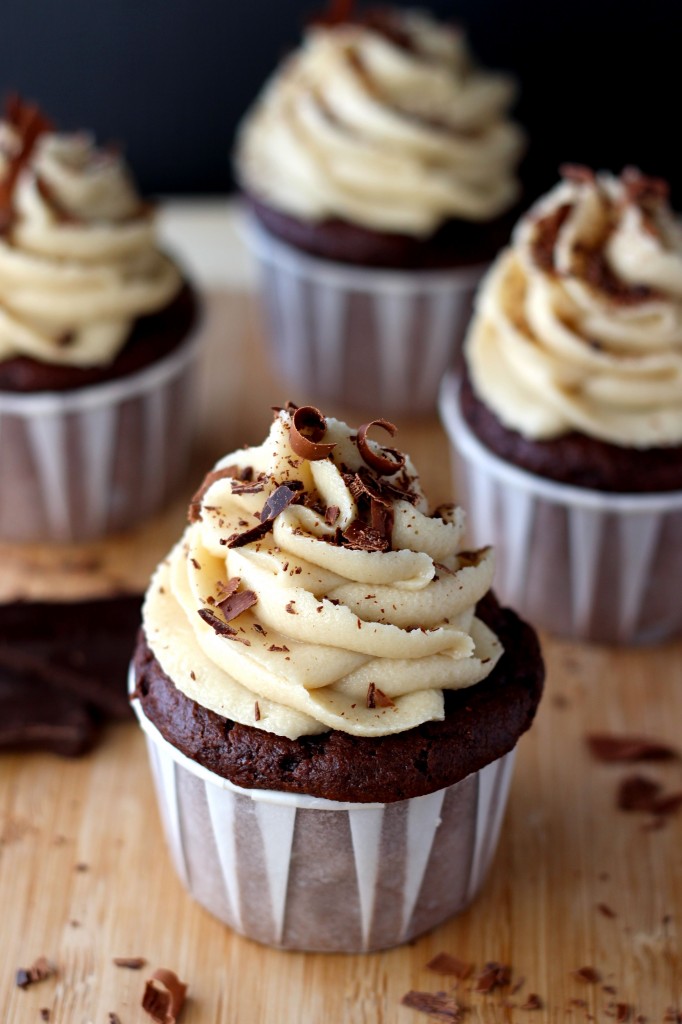 The Story:
As adults, we like to pretend we are all grown up and done with our childish ways.  So these cupcakes are just that–pretending.  Classy souffle cups, dark chocolate cake, tan colored frosting and chocolate curls to garnish makes everyone think these are cupcakes for grown ups.  But really, they are just cookie dough cupcakes dressed up for a red carpet event.[end-story]
Chocolate Cookie Dough Cupcakes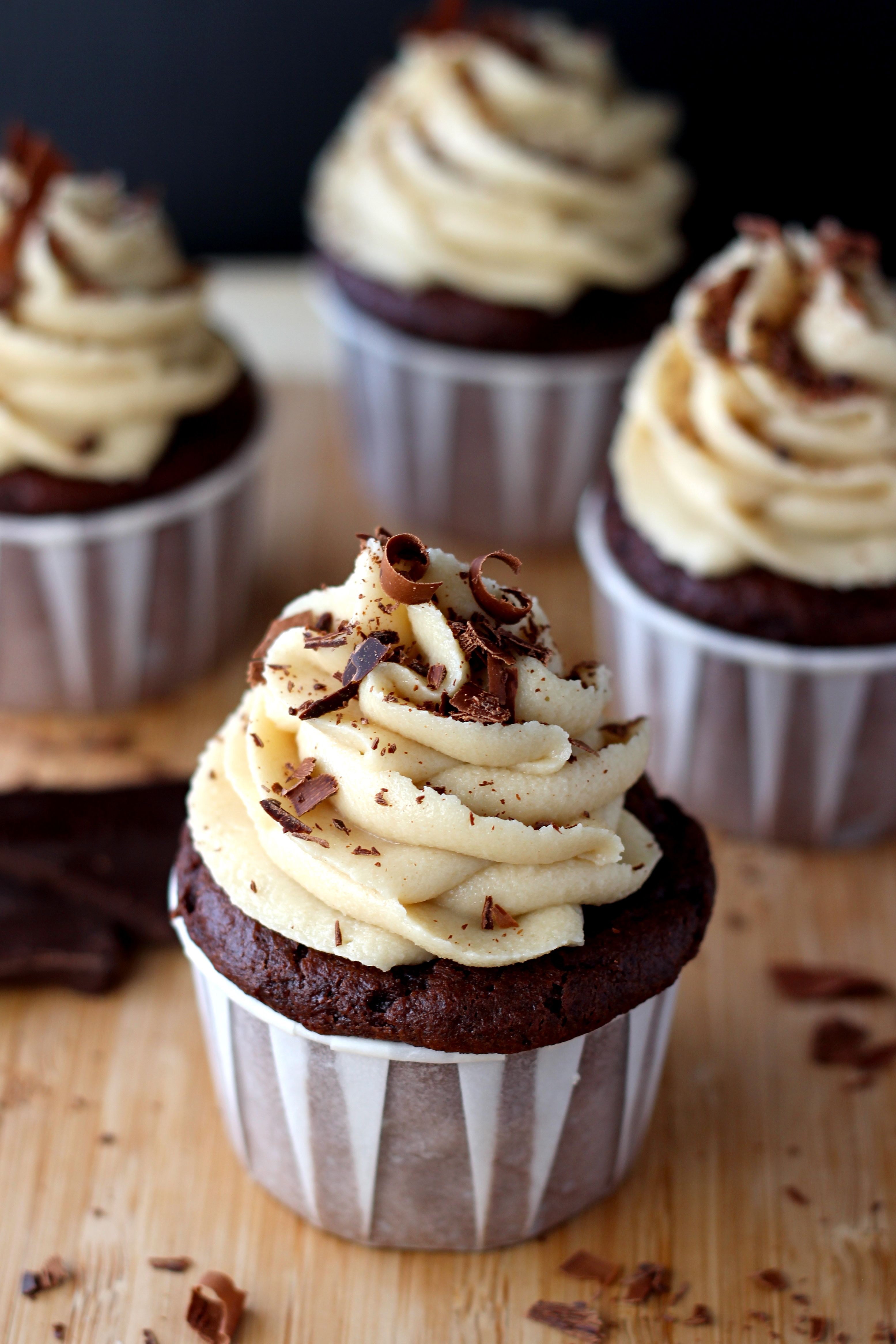 Ingredients
Chocolate Cake:
1 box Devil's Food Cake Mix
3 tablespoons unsweetened cocoa powder
2 1/2 teaspoons cinnamon
1 teaspoons baking powder
1/2 cup oil
3 eggs
3/4 cup buttermilk
3/4 cup sour cream
3 teaspoons vanilla extract
Cookie Dough Frosting:
3/4 cup butter, softened
4 oz cream cheese, softened
3/4 cup brown sugar
1 cup flour
1/2 teaspoon salt
2 teaspoons vanilla extract
2-3 cups powdered sugar
milk, if needed
Directions
1. Preheat oven to 350 degrees and line pans with cupcake liners or use white souffle cups like I did.
2. Sift cake mix, cocoa powder, cinnamon and baking powder into a bowl. Stir and set aside.
3. In a large bowl, gently whisk oil, eggs, buttermilk, sour cream and vanilla extract together.
4. Add the dry ingredients to the wet and stir until smooth.
5. Fill cupcake liners 3/4 full and bake for 15-20 minutes, or until and inserted knife comes out clean.
6. Cookie Dough Frosting: Beat butter, cream cheese and brown sugar for 2 minutes. In a separate bowl, combine flour and salt. Add flour/salt mixture to butter mixture and beat. Add vanilla extract and slowly add powdered sugar until you reach your desired consistency. Add 1 tablespoon of milk if your cookie dough mixture is too thick. Continue to add more if needed.
7. Pipe frosting onto cooled cupcakes and top with chocolate curls. (I use a bar of chocolate and a cheese grater to make my curls 🙂 )
Copyright © YourCupofCake