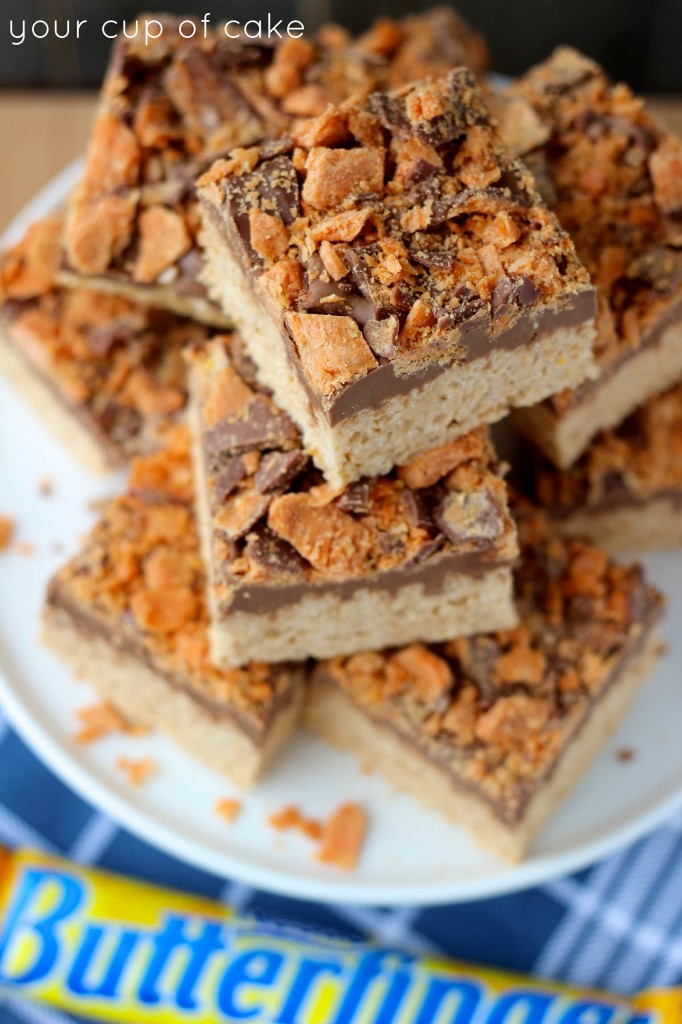 Continuing on with my dating series in celebration of Valentine's Day on it's way, let me be clear about something. Some of you may be thinking I'm just too picky or date only weirdos from some of my stories, but that's not the case.
Usually the problem on dates is me.
The Story:
His eyes were like caramel. So warm and cozy I couldn't help but to stare.
Sounds great right? No, absolutely terrible!
Every time I thought of something to say I would look up from my Oreo milk shake, see those eyes and forget my own name.
The date only lasted 30 minutes I was so awkward.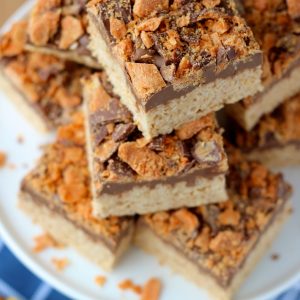 Butterfinger Rice Crispy Treats
Ingredients
Peanut Butter Rice Crispy Treats:
6

C.

Rice Crispy cereal

10-12

oz.

mini marshmallows

3/4

C.

peanut butter

smooth

1

tsp.

vanilla extract
Peanut Butter Chocolate Ganache:
1

C.

smooth peanut butter

2

C.

chocolate chips
5 Butterfingers, roughly chopped (regular size candy bars)
Instructions
1. Butter a 9 X 13 inch pan (or line with parchment or foil...though I butter my foil too!)

2. Measure out Rice Crispy cereal and set aside.

3. Place marshmallows, peanut butter and vanilla extract in a large, microwave proof bowl. Microwave for 1 minute, remove and stir and continue to microwave until melted and smooth.

4. Add Rice Crispy cereal and gently fold in.

5. Dump into prepared pan and press until flat. (I butter my fingers so it doesn't stick to me.)

6. Peanut Butter Chocolate Ganache: Melt peanut butter and chocolate together in the microwave or over the stove top, stir until smooth. Pour over rice crispy layer.

7. Sprinkle Butterfinger pieces over ganache and let set (about 10 minutes).

8. Remove from pan and use a large knife to slice!
I like to line my pan with foil or parchment so that I can lift up on the sides to easily remove the pan of treats when it's done.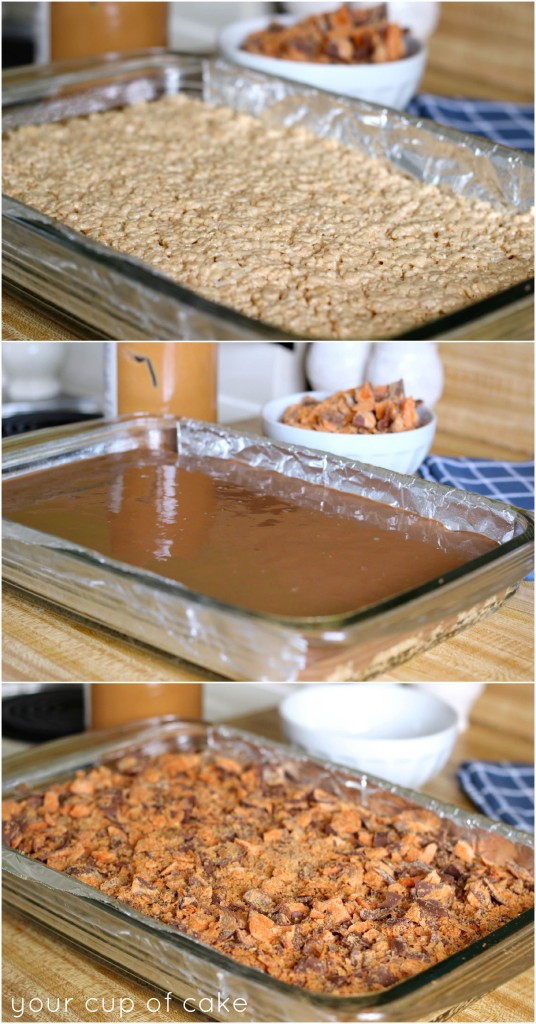 These were gone SO fast.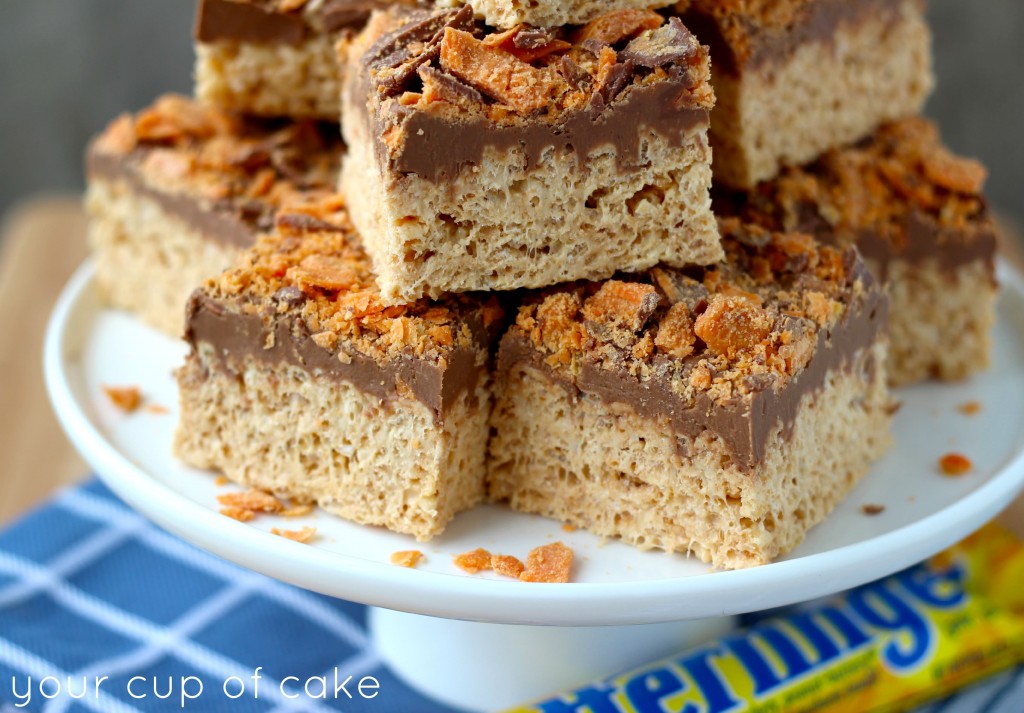 My little photo set-up by the window