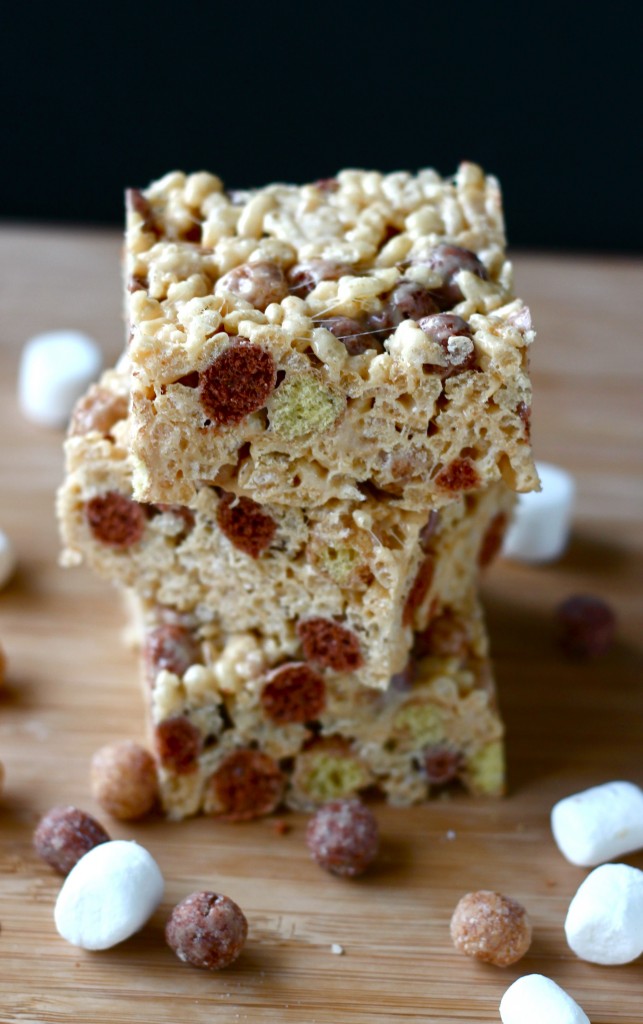 The Story:
Well, I packed up from college and headed home to Oregon for a few months. But I had these Reese's Puffs sitting on top of my fridge going to waste (left over from my Reese's Puffs Cupcakes). I also had left over marshmallows and rice cereal from my binge of Rice Crispy Treats like my Cake Batter Easter Eggs and the delicious Peanut Butter Rice Crispy Treats.
So what did I do? I did what any hungry, treat-lover college student would do–I started combining all my left overs. And it turned out so well, that I decided to make a post out of it.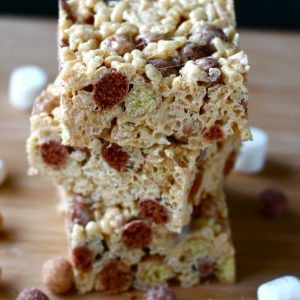 Reese's Puffs Rice Crispy Treats
Ingredients
10

ounce

bag of marshmallows

2/3

cup

smooth peanut butter

2

tablespoons

butter

3

teaspoons

vanilla extract

4

cups

crispy rice cereal

2

cups

Reese's Puffs Cereal
Instructions
1. Grease a 13 by 9 inch pan and set aside.

2. In a large, microwave proof, bowl place your marshmallows, peanut butter, butter, and vanilla extract. Microwave for 1 minute and 30 seconds.

3. Remove bowl, stir, and continue to microwave for 1-2 more minutes, stirring occasionally. You want your marshmallows to become smooth.

4. Stir in rice cereal and Reese's Puffs.

5. Pour into your prepared pan and press firmly.

6. Let your treats cool for about 20 minutes, then cut and serve!