The Story:
With all this craziness of writing a cookbook, I thought this might be a good time to give a few tips of food photography. After all, it's not that difficult if you know the basics.
Natural Light: It is a must. Find a good window at home or a place on your back porch and set up! But here's the trick, you don't want direct sunlight. So if it's a cloudy day, then celebrate! That cloud coverage is good for vampires and for your photography! But if there's bright sun, then go outside under a tree, or find a room in your house that doesn't have a harsh light coming through the window. If you need to, you can hang a sheer white fabric over your window to help soften it.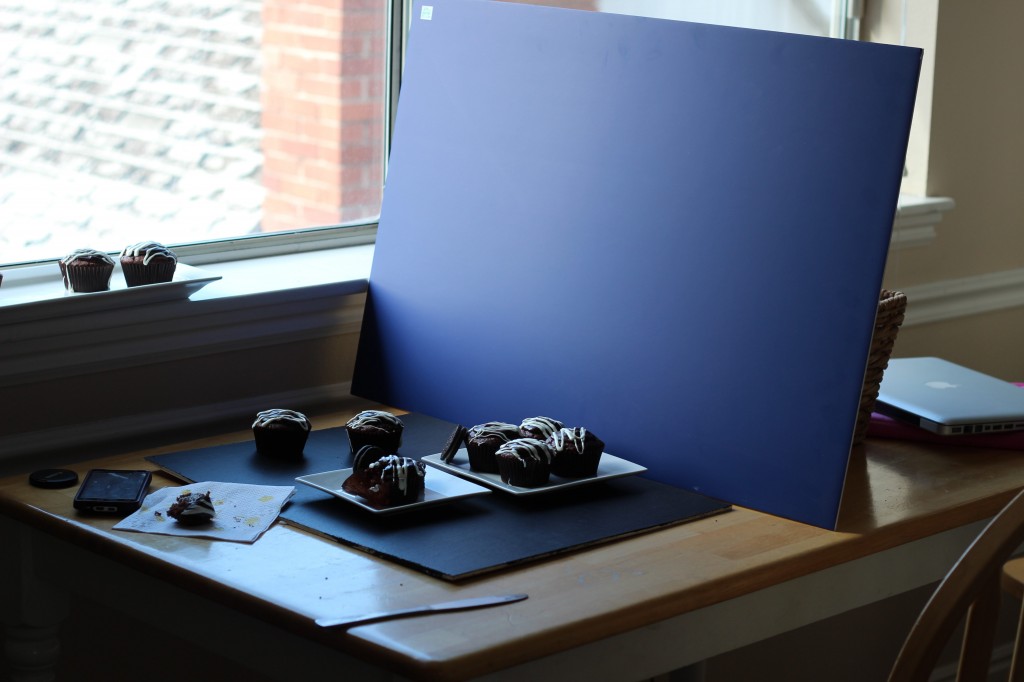 Reflecting Board: Do you see the white thing to the right of my cupcakes? That is a reflecting board. It bounces the light back onto the cupcakes to (from the window) to lessen the shadows on the cake. You don't need to run out and buy a "reflecting board." A piece of white poster board will do just fine. Bend it in half so that it will stand up on it's own and you are good to go!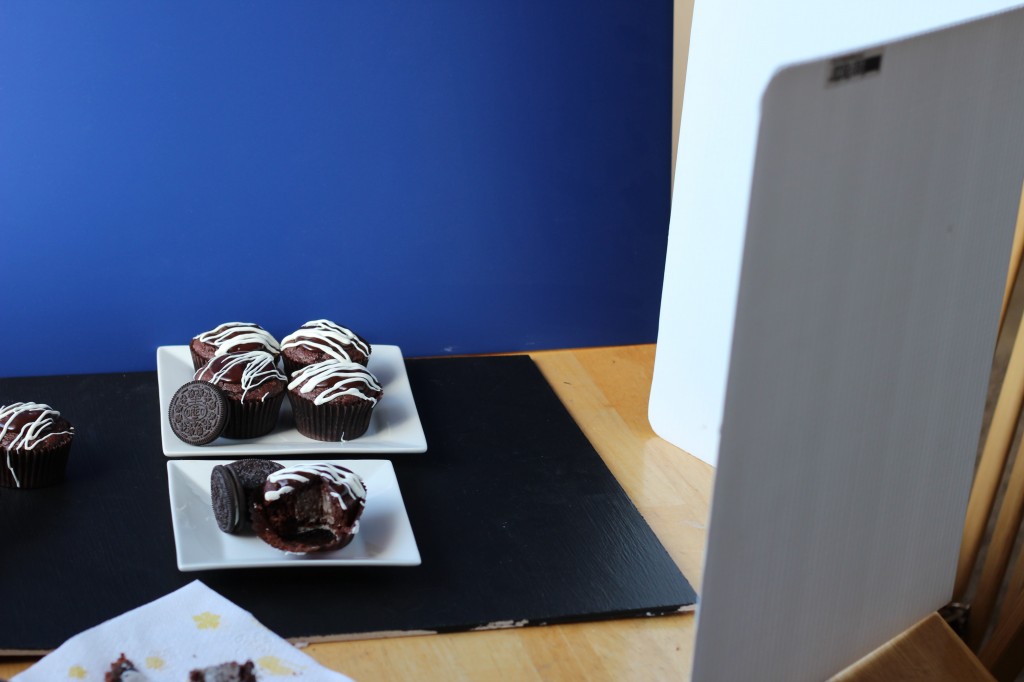 Set the Scene: I like to use poster boards in the back of my set ups because I usually photograph in a small college apartment and I don't have much space. But no matter what, keep your background simple. You don't want it to distract from your beautiful treat.
The Camera: Budgets allow for different cameras. Get what you can comfortably afford and with these tips you will still get great photos. Even iphones these days have amazing capabilities. Go to my About page to see what camera I use.
Make it Personal: Take a ton of photos and figure out what looks like YOU. You need to give it your own flare and personal touch. This can come through props, angles or even how you edit the photos. And before you know it, you will have a beautiful photo.