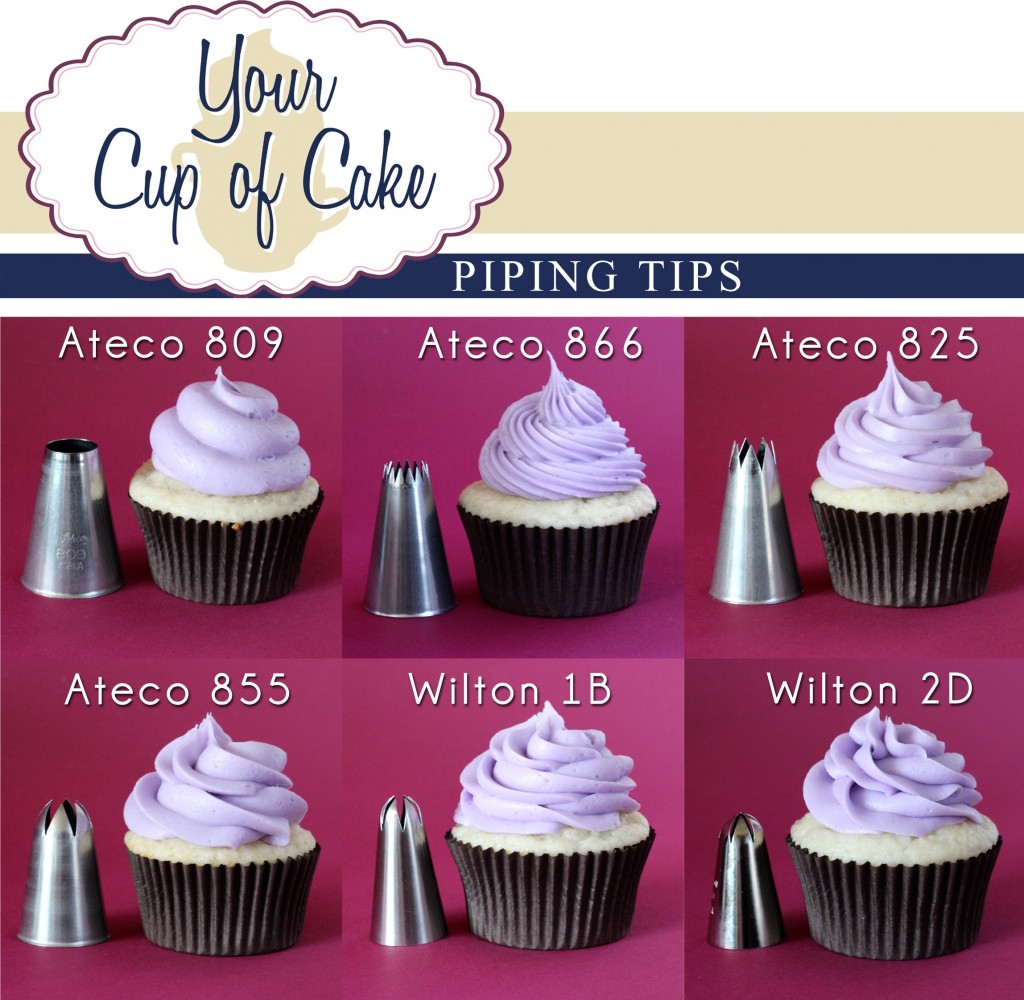 The Story: I always get emails and questions about what piping tips I use. I thought I might as well just make a post of it. I have about 30 tips, but these are the ones I use the most for basic piping.
The bottom row of tips are all "Closed Star" tips. This means they are a zig-zag pattern and they start to close-in at the top.
The top middle and top right tips are "Open Star" tips. They have a zig-zag pattern, but they stay straight and do not curve in.
The top left is the basic circle tip. It may seem like the plainest, so you may think it is the easiest to use. but NO! This is the most difficult tip to use because it shows every flaw. If you can master the basic circle tip, you know you have reached a professional level 🙂
If you are confused by the brand…just google the name of the tip and you can find a Wilton or another brand that looks just like it. Some baking shops like to carry specific brands, so your shop may not have Ateco. If all else fails, order it online!