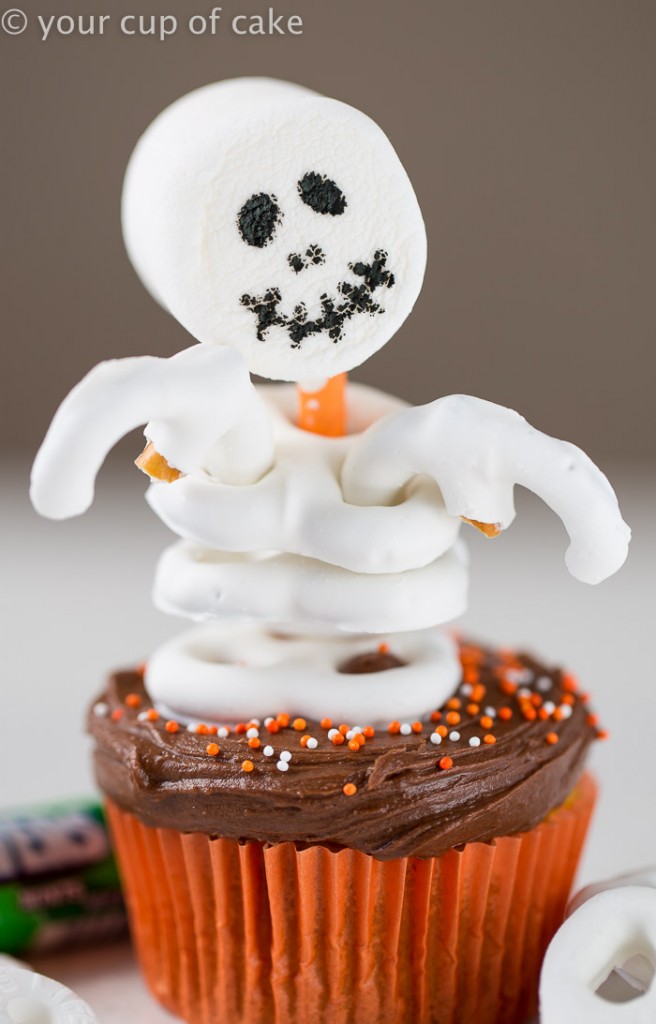 These Easy Skeleton Cupcakes are the cutest dessert you will make all Halloween! Plus, the kids can make them for a cupcake decorating party! I made Skeleton Cupcakes last year but I wanted to make them easier, so instead of using melted white chocolate or frosting to keep the white pretzels in place, I stacked LifeSavers in between!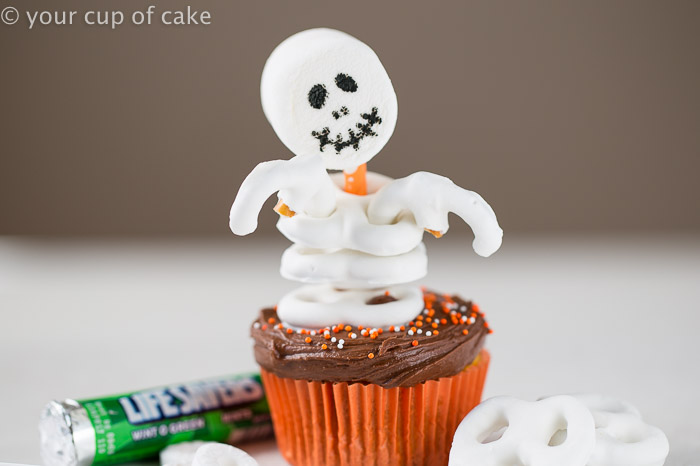 Halloween totally snuck up on me! Wasn't it summer just yesterday? When did all the leaves change and pumpkins start showing up outside the grocery store?! I've been baking up a pumpkin storm but I haven't posted all the recipes yet so stay tuned!
Of course I just had to make a video for these cute Skeleton Cupcakes this year! You can watch just how simple they are to put together. The only thing you might not have in your pantry already is the edible marker. You can buy it at Michael's or Joann's, it's a Wilton product and they are so fun to have around! You can write on marshmallows and then stick them on a cake to celebrate birthdays or holidays!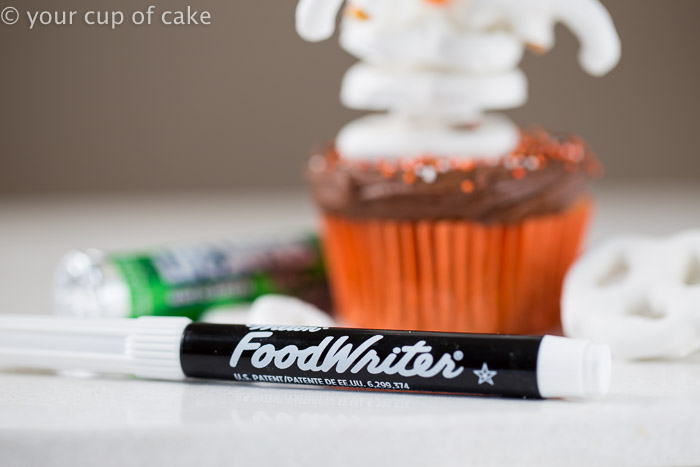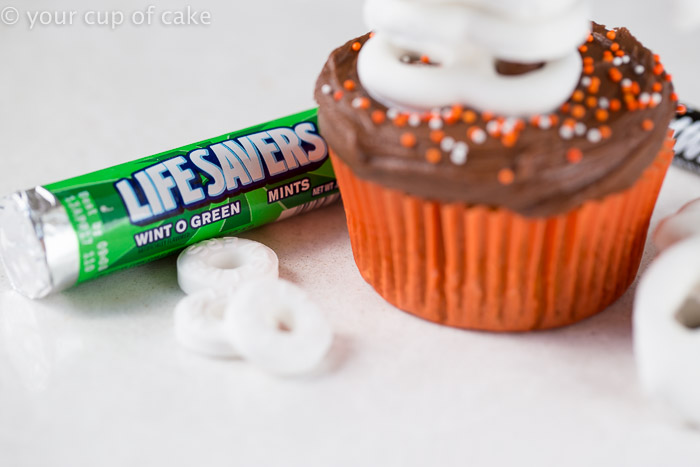 Need another dose of Halloween cuteness? Frankenstein Cupcakes are always a good choice!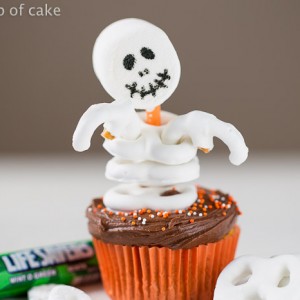 Easy Skeleton Cupcakes
Ingredients
CUPCAKES:

1

box devil's food cake mix

3

eggs

1/2

C.

oil

2/3

C.

sour cream

1/2

C.

buttermilk or milk

FROSTING:

Any frosting of choice

FOR SKELETON:

12

straws cut in half

Lots of white chocolate covered pretzels

48

Life Savers

24

marshmallows

edible marker
Instructions
1. Preheat oven to 350 degrees and line pans with cupcake liners.

2. Combine cake mix, eggs, oil, sour cream and milk until smooth.

3. Fill cupcake liners 3/4 full and bake for 15-20 minutes or until an inserted knife comes out clean.

4. Let cool.

5. Prepare any frosting you want and frost cupcakes, add sprinkles for extra decoration.

6. Watch video above to see how I put the skeletons together. Press straw into cupcake, then thread a pretzel onto the straw, then Life Saver, pretzel, Life Saver, pretzel. Then draw a face on your marshmallow and press onto the top of the straw! Break a pretzel in two to make arms and wiggle into the top pretzel!