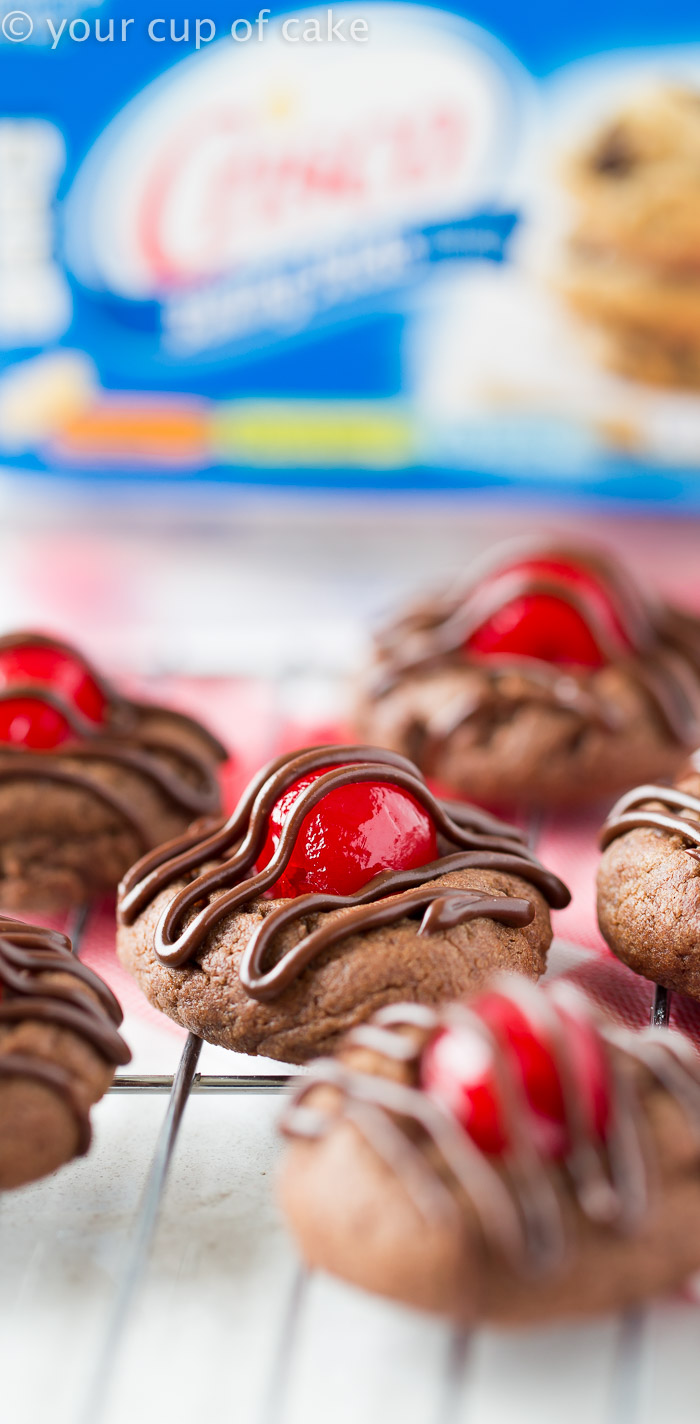 As a participant of a Crisco® Ambassador Program, I've received compensation for my time and product samples for review purposes. Opinions are my own.
Valentine's Day has seemed to turn into red velvet this and red velvet that… but what about a classic? Chocolate covered cherries! I decided to throw that idea into a cookie recipe with the help of my friends at Crisco®!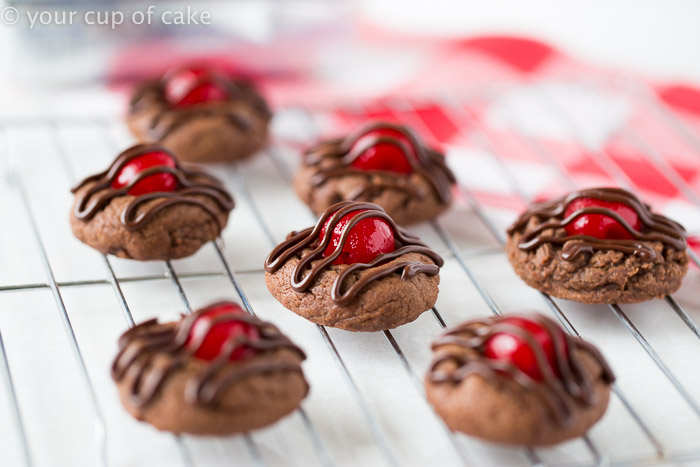 I'm teaming up with Crisco®, as a Crisco Creator, to help inspire home cooks with new recipe ideas and cooking and baking tips using Crisco® products.
Crisco® is the trick to getting poofy and tall cookies like these! Packaged in easy- to- use measurable sticks, Crisco® All-Vegetable Shortening Sticks deliver higher, lighter-textured baked goods while also making them moist and tender. These cookies look so cute with the cherry in the middle and the cookies are light and magical when you bite into them. Plus, with the cherry in the center and chocolate drizzle you might even forget it's Valentine's Day!
So let's get started! I made a fun video to show you just how easy it is to make these Chocolate Covered Cherry Cookies and I've included some tips below!
If you want to mix things up, you can always chop the cherries and fold them into the batter. You can even use a spoonful of chocolate to cover the entire cherry for a more decadent cookie or drizzle with white chocolate! Make it your own and perfect for that special someone.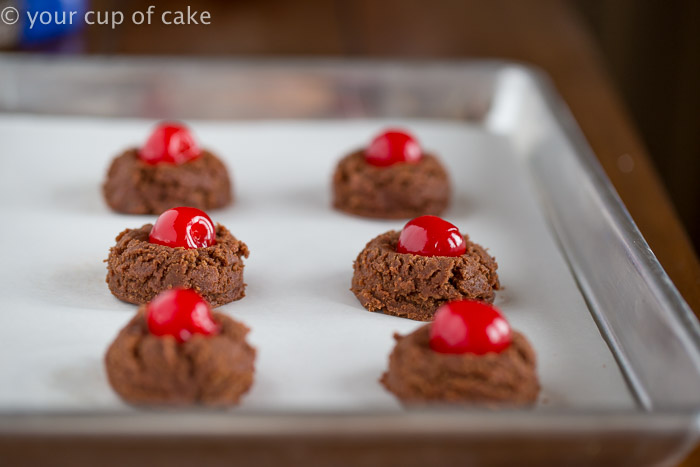 You'll want your dough balls to be about 1 Tablespoon in size, you can scoop them with a food scooper or roll them with your hands. Make sure you blot out the excess syrup from the cherries before you press them into the dough balls!
You'll see in the video that I use a plastic bag as a quick piping bag by pouring the melted chocolate chips and sweetened condensed milk into the bag, sealing it, and then snipping off the corner of the bag! I love using this trick because there's one less thing to wash when I'm all done in the kitchen! And less washing means more time eating these adorable cookies.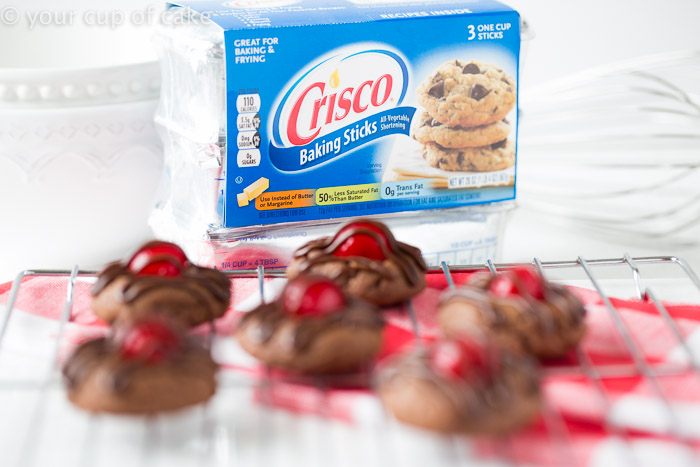 Tip: If your cookie dough is a little dry, add 1-2 Tablespoons of the juice from the maraschino cherry bottle!
If you need more baking inspiration visit Crisco.com or search #CriscoCreators on social media to find more great recipes!
Servings: 30 cookies

Ingredients:
For the Cookies:
1/2 cup Crisco® All-Vegetable Shortening Sticks, room temperature
1/2 cup brown sugar
1/2 cup granulated sugar
1 egg
1 teaspoon vanilla extract
1/2 teaspoon almond extract
1 1/2 cups Pillsbury BEST™ All Purpose Flour
1/2 cup unsweetened baking cocoa
1/4 teaspoon salt
1/4 teaspoon baking powder
1/4 teaspoon baking soda
30 maraschino cherries, save the juice in the jar
For the Frosting:
1 cup chocolate chips
1/2 cup sweetened condensed milk
Preheat oven to 350 degrees and line a cookie sheet with parchment paper.

Cream together

Crisco

® shortening, brown sugar and granulated sugar for 2 minutes. Add in eggs, vanilla and almond extract.

In a separate bowl combine flour, baking cocoa, salt, baking powder and baking soda.

Slowly add dry ingredients to shortening/sugars and stir just until combined. (You may need to add in 1-2 Tbsp. of milk or juice from the cherries.)

Make about 30 dough balls and place onto cookie sheets. Use your finger to make a "well" in each cookie and then put a cherry in each! NOTE: Dry off the cherries before using.

Bake for 10-12 minutes and let cool on cookie racks.

Melt chocolate chips and sweetened condensed milk together over low heat. Be careful not to burn the chocolate! Pour over cookies or drizzle!