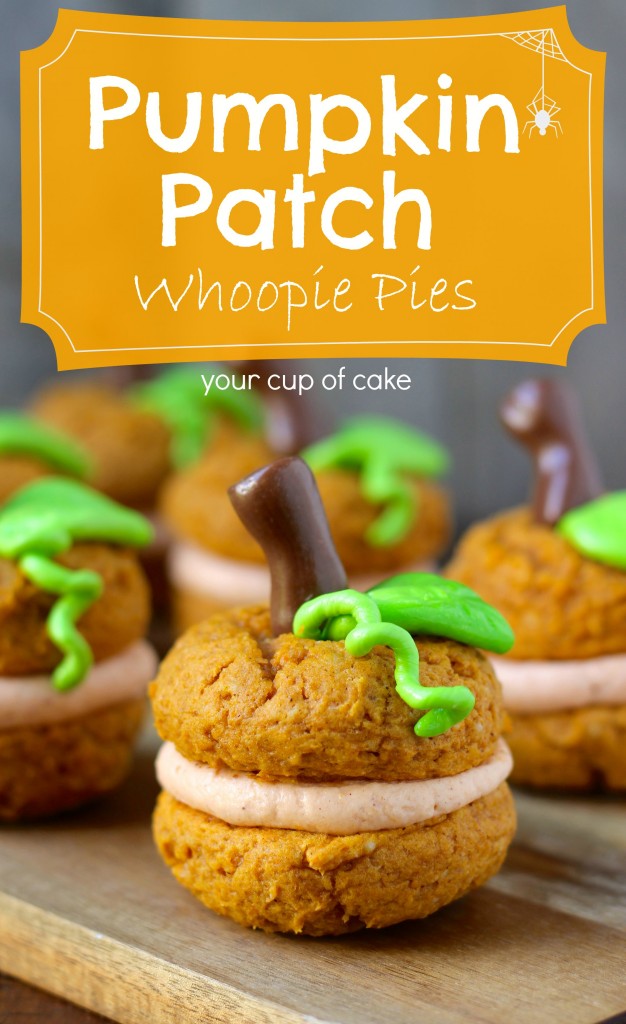 The Story:
Imagine an island in the middle of a river with fields and fields of pumpkins and their twisty vines and dark green leaves as far as you can see.
Welcome to Sauvie Island.
There's hay rides, corn mazes, pony rides, tractors to climb on and booths full of Fall treats. As a child, I couldn't have dreamed of a better place to start the Halloween season. We'd trek out to the middle of a field, find the biggest pumpkin we each could carry, cut the stems free and head home to carve them. Maybe it's the Oregon pride in me, but there's no better way to pumpkin patch than in a rain jacket and muddy boots.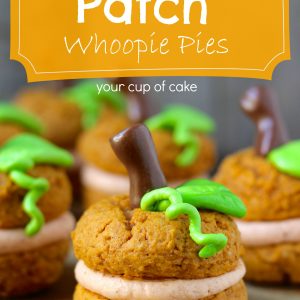 Pumpkin Patch Whoopie Pies
Servings
24
cookies, 12 whoopie pies
Ingredients
Cookies:
1

box white cake mix

or spice mix, omit pumpkin pie spice

1

Tbsp.

pumpkin pie spice

15

oz.

pumpkin

pureed

1/3

C.

applesauce

oil or melted butter

2

tsp.

vanilla extract
Filling:
4

oz.

cream cheese

softened

1/4

C.

butter

softened

2

Tbsp.

pumpkin

pureed (optional)

1/2

tsp.

pumpkin pie spice

1

tsp.

vanilla extract

2-3

C.

powdered sugar

orange food dye
6-7 Apple Laffy Taffy's or Air Heads
Instructions
1. Preheat oven to 350 degrees and line cookie sheets with parchment paper.

2. Combine cake mix, pumpkin pie spice, pumpkin, applesauce and vanilla extract.

3. Scoop dough balls out (just smaller than golf balls). The dough will be sticky, refrigerate dough for a few minutes if it's too hard to work with. Gently pat down each dough ball just a little so that the cookies don't bake too tall.

4. Bake for 12-14 minutes and let cool.

5. Filling: Beat cream cheese and butter until smooth. Add pumpkin puree, pumpkin pie spice, vanilla extract and slowly add in powdered sugar until you reach your desired consistency. Color with dye is desired.

5. To make your stems, roll your Tootsie rolls in your hands until smooth and a little elongated. Pinch with fingers to give it an hour-glass shape and bend to the side to make it seem more like a stem.

6. The make leaves, heat Laffy Taffy in the microwave (5-10 seconds, be careful because it can turn to hot putty really easily). Break off about 1/3 of the taffy and roll into a ball. Use fingers to shape a large leaf and use a fork to make "veins" in it. NOTE: I microwave only one taffy at a time because it cools quickly.

7. Stick leaves onto stems, they are both sticky so they don't come apart.

8. Pipe filling onto the bottoms of half the cookies and place another cookie on top, creating your whoopies. Use a finger to poke a shallow hole in the middle of the cookie on top of your whoopie, and press and stem and leaf into the hole! If you want to make the "vines" simply roll a piece of taffy between your hands and then gently twist and pull to make a long snake, and then make little loop-d-loops! Happy Halloween!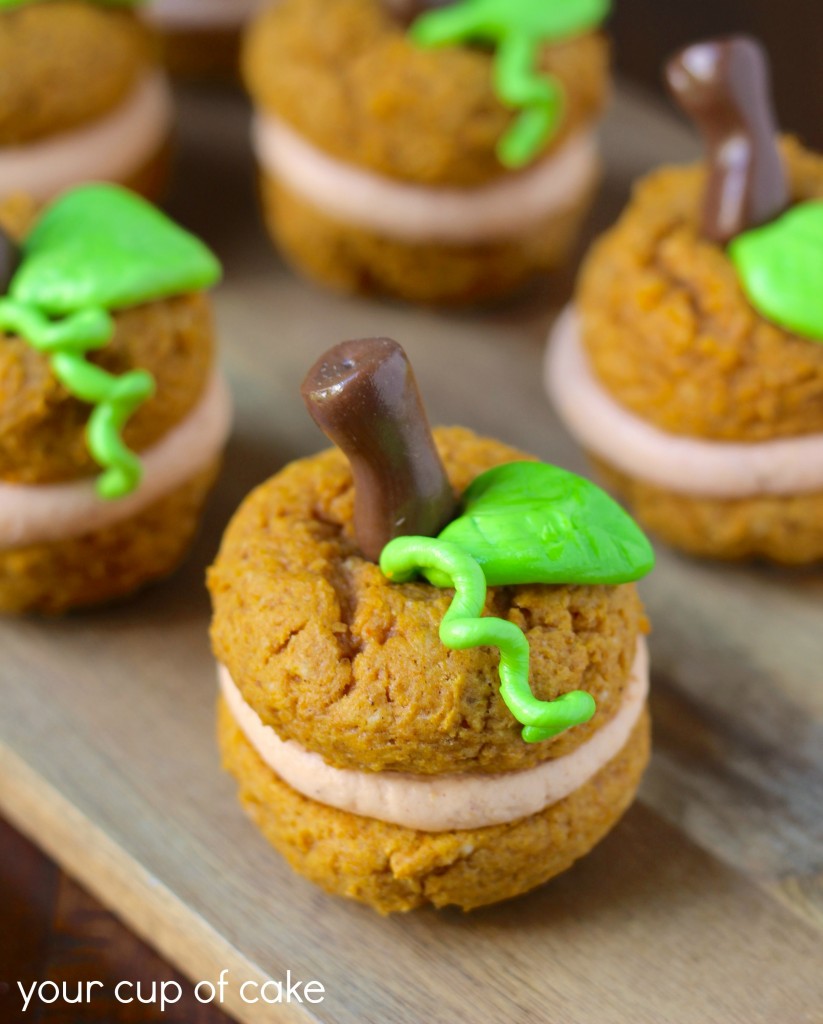 Candy Stems! I found the Laffy Taffy in my WinCo Bargain Bins, so I only took the green ones 🙂 But Air Heads will work too! You don't need to microwave those!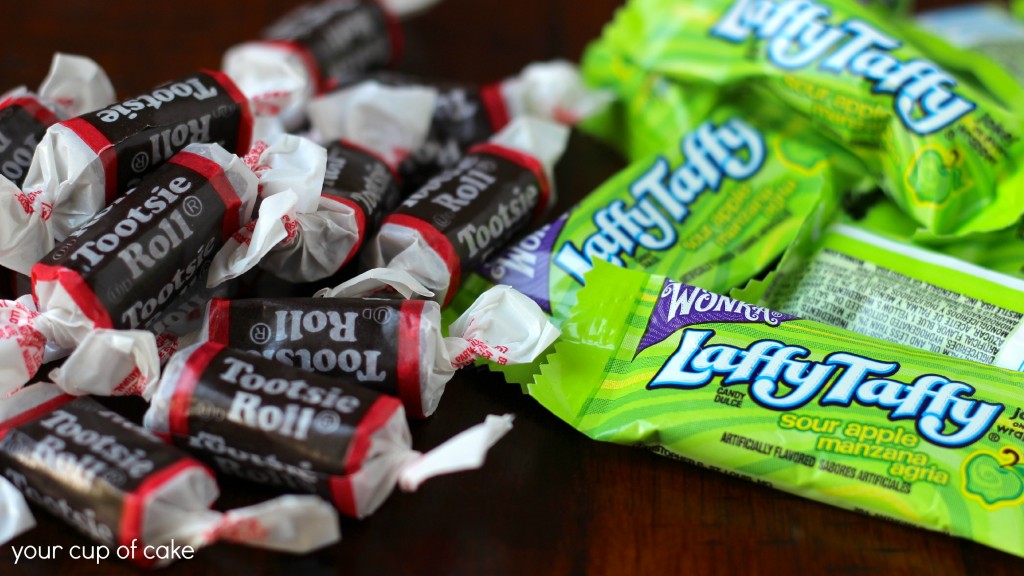 Tootsie Roll Stems! Unwrap, roll, pinch and done!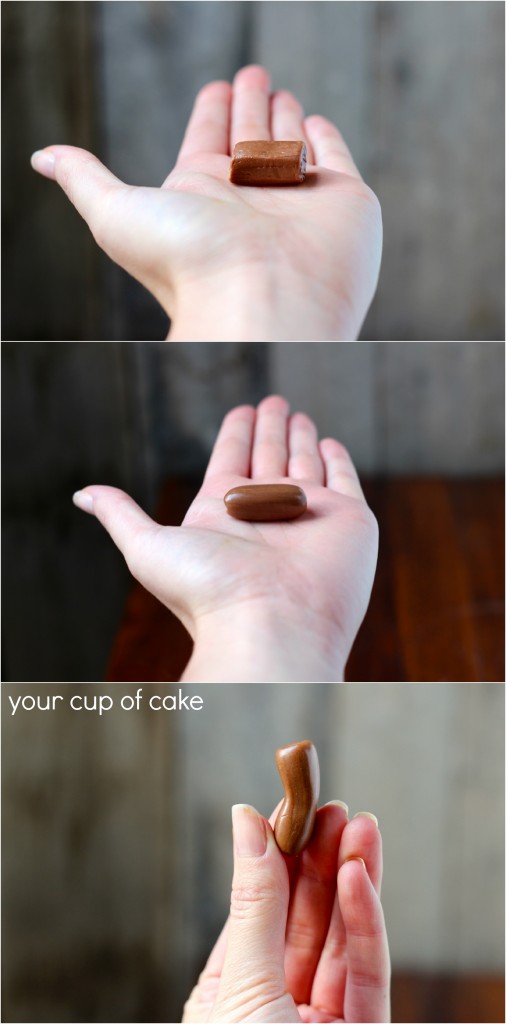 Laffy Taffy Leaves! Microwave for just a few seconds to warm it up, pinch a piece off, rolls, mold, mark and done!

Press the leaf on tightly!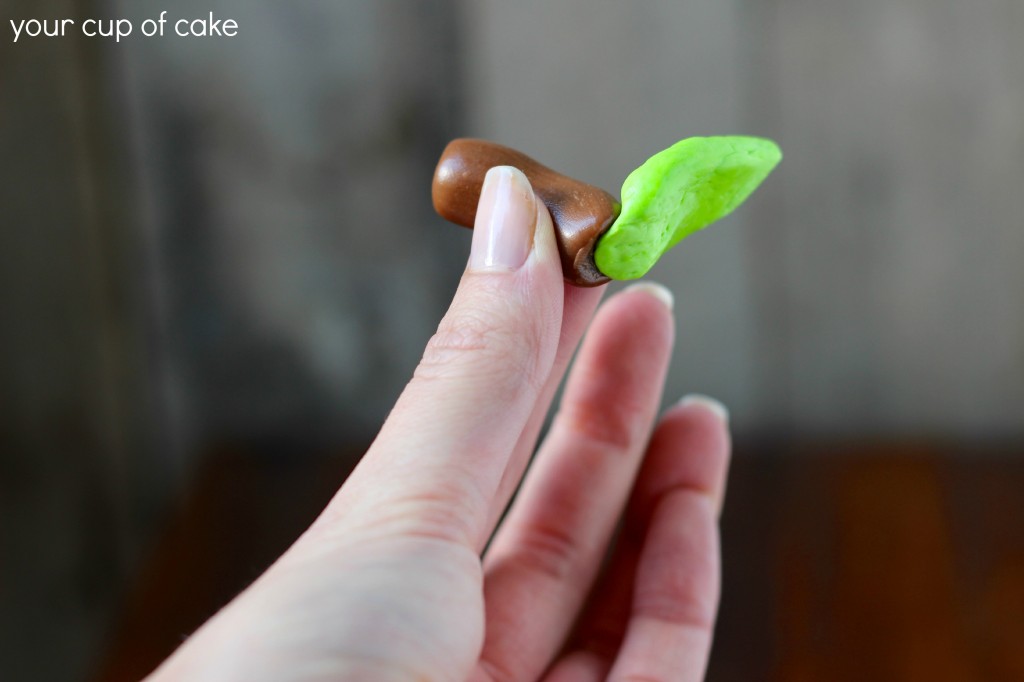 For the vines I just rolled out long green piece, twisted/pulled a little and then made little loop-d-loops!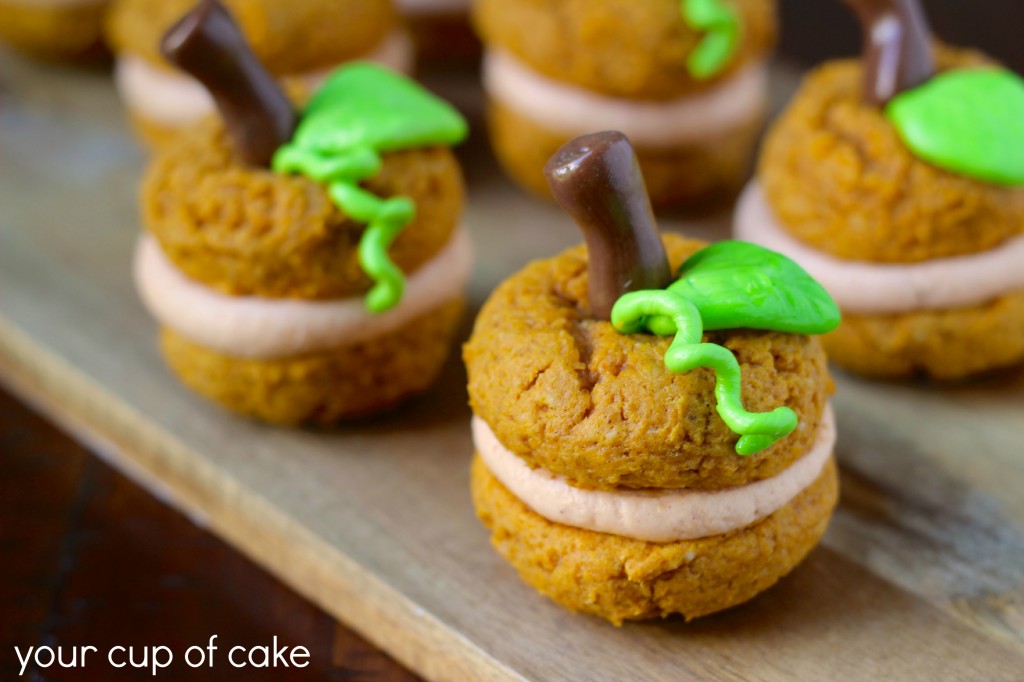 I know it's still September, but Happy Halloween!