St. Patrick's day is almost here! And you may be starting to get sick of everything "green" so I wanted to throw out another option for all those Thin Mints or Grasshopper cookies… Raspberry Thin Mint Trifles. Oh my, I ate both of the ones in the photos right after I finished taking pictures. They were incredible. Everyone has to try these! And it helps that they're so easy to make…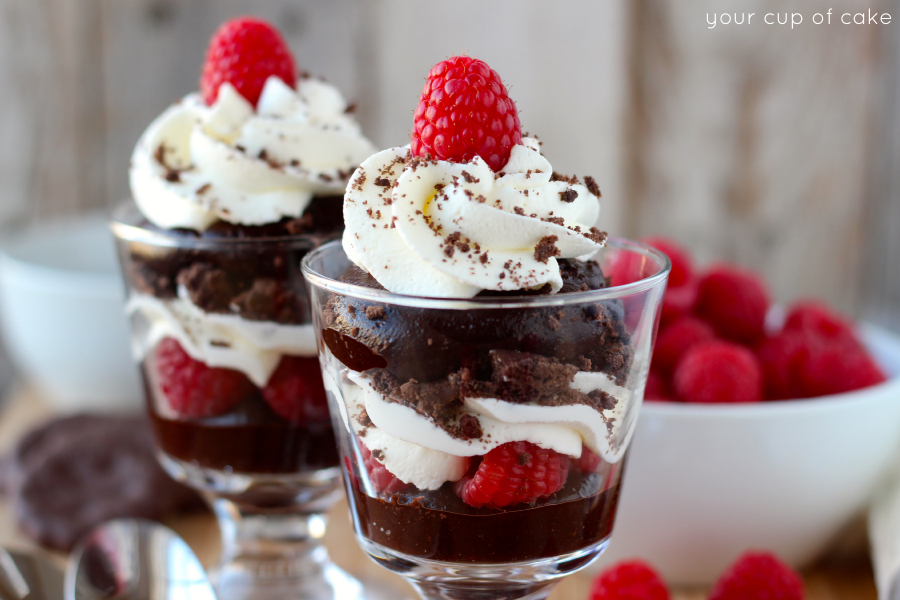 The Story:
It sat on the dessert table next to all the familiar cakes, cookies and gooey brownies. But I didn't understand what it was. It looked like a rainbow of whipped cream and fruit, but I didn't know how people were supposed to eat it. I watched as the adults started to serve the food. It was like a dessert casserole, which didn't appeal to me in the least. Because by the time it was slopped onto plates, it just looked like mush. But wow, did mush taste good.
I guess I prefer the mini versions…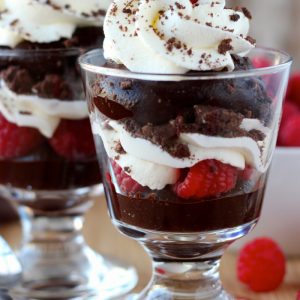 Raspberry Thin Mint Trifle
Servings
4
-6 servings, just depending on portion sizes
Ingredients
1

box

4 servings chocolate pudding, prepared according to box instructions

1/2

pint

whipping cream

whipped

2-3

C.

raspberries

20

Thin Mints

crushed
Instructions
1. Prepare chocolate pudding and whipped cream, then place in piping bags if desired or just layer in using a spoon.

2. Layer in all ingredients to small glass cups or mini trifle glasses. Go in any order you would like, but make sure to finish with whipped cream and a raspberry on top!

3. Refrigerate until ready to serve.
Raspberry Thin Mint Trifles, so simple and so delicious. You won't be disappointed with this flavor combo.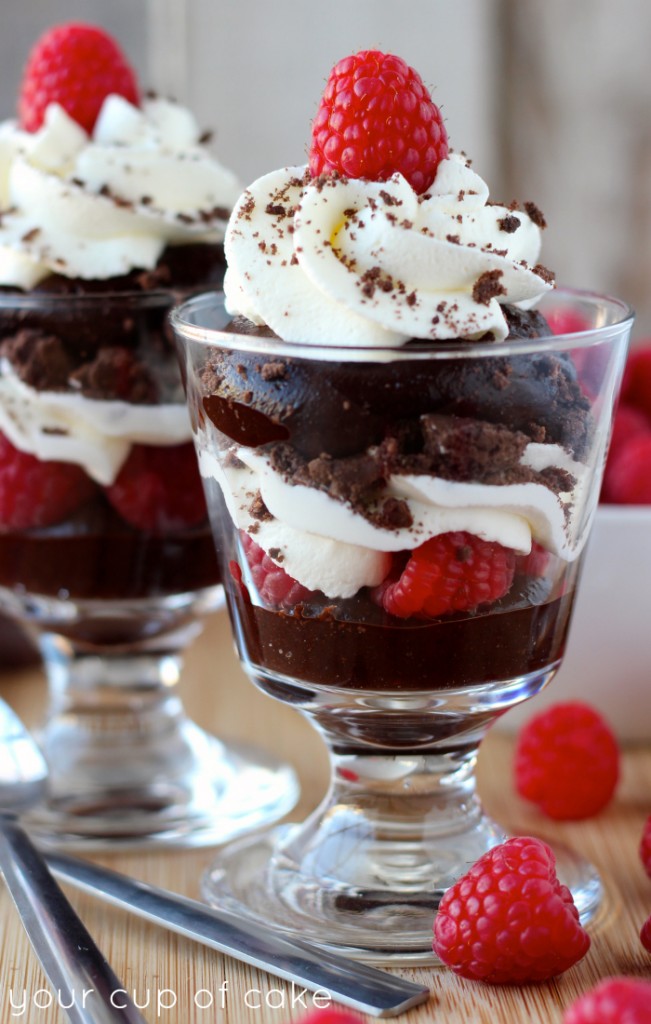 My little photo set up