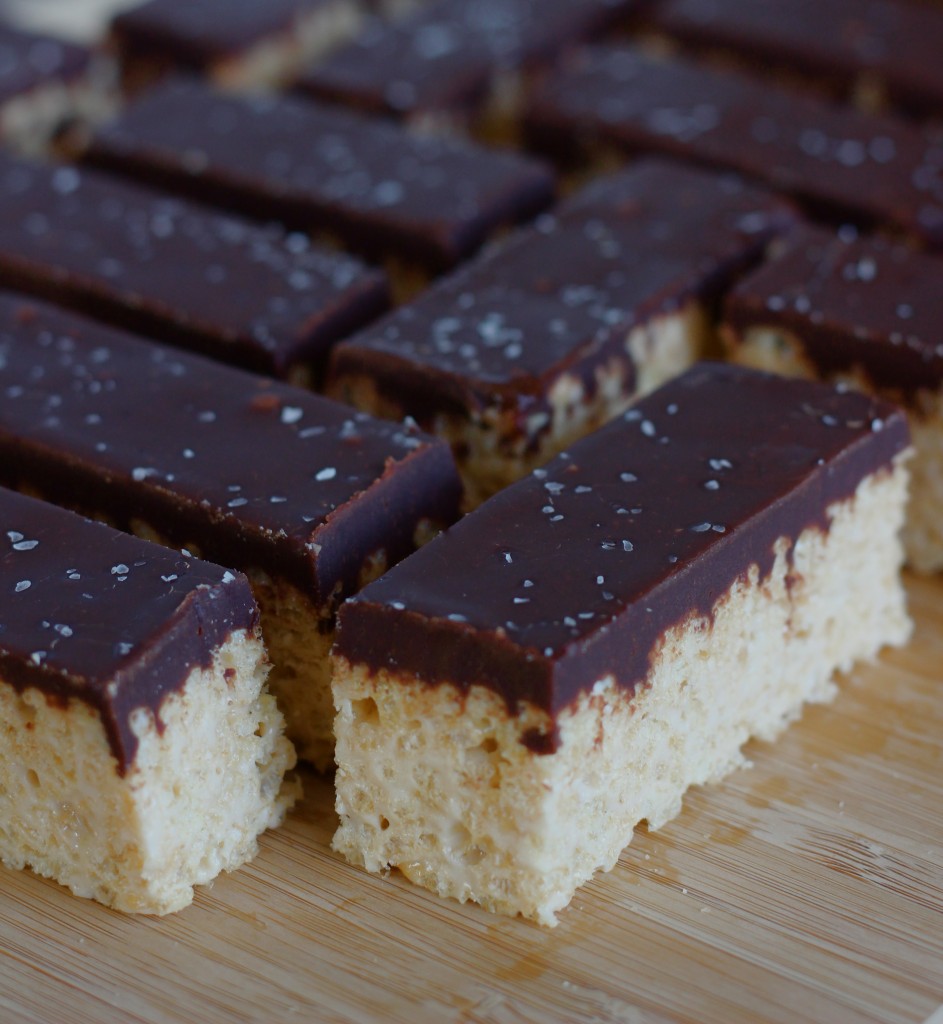 The Story:
I have been on a major Rice Crispy-kick for three reasons. 1: I love them. 2: I bought a two-pound bag at WinCo. 3: I can make them at midnight and not wake up my roommates with my Kitchen Aid.
These sweet treats are a fun mix between childhood and sophisticated taste  Plus, cut them into long rectangles and they look a little more grown-up than the tradition square.[end-story]
Salted Chocolate Caramel Rice Crispy Treats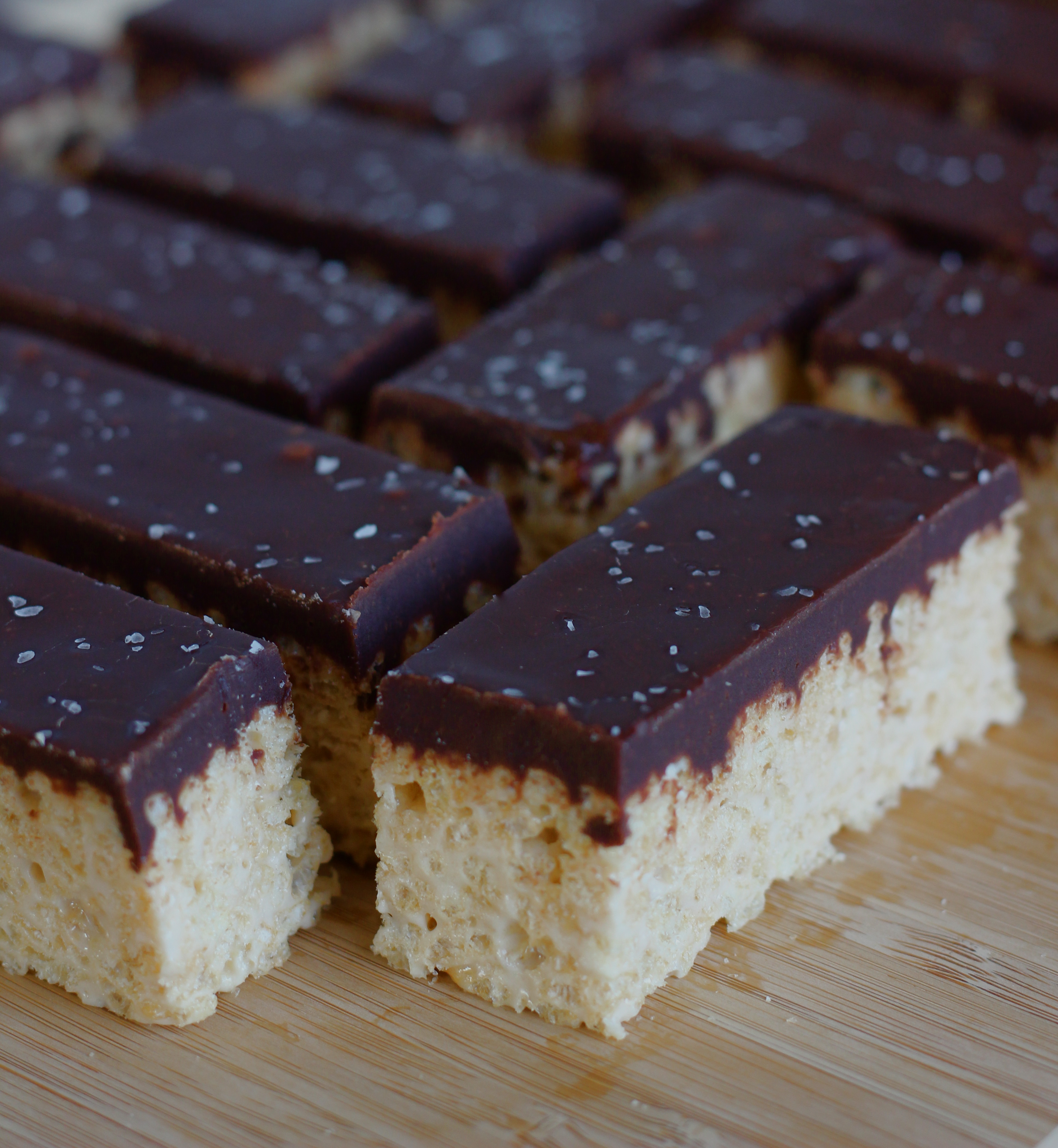 Ingredients
Caramel:
1/2 cup sugar
2 tablespoons water
2 1/2 tablespoons butter, softened
1/4 cup heavy cream
1/8 teaspoon salt
Rice Cereal Treat:
1 (10 oz) bag marshmallows
2 tablespoons butter, softened
1 teaspoon vanilla extract
6 cups Rice Cereal
Chocolate Ganache:
2 cups chocolate chips
3/4 cup heavy cream
Salt to top
Directions
1. Grease a 9X13 pan.
2. Caramel: In a small sauce pan, combine sugar and water.
3. Place on medium-high heat and do not stir.
4. On another burner, heat heavy cream. You don't want to boil it, just make it so it's not cold.
5. Watch the sugar solution until the outer edges start to turn amber. Take off heat and WHISK!
7. Add butter and continue whisking. When that is fully combined, add warm cream, salt and whisk! Set aside and relax, the hard part is over.
8. Rice Cereal Treat: In the microwave on the stove top, melt marshmallows, butter and vanilla. Stir until smooth and add caramel sauce.
9. Stir in Rice Cereal until well combined and dump into your prepared pan. Flatten using a buttered spatula or your buttered fingers.
10. Chocolate Ganache: Place chocolate in heat-proof bowl and set aside. Heat cream until it is just about to boil, pour over chocolate and whisk until smooth.
11. Let the ganache cool for a few minutes. Then, pour chocolate over your rice cereal layer and shake pan gently to distribute evenly. Let set for a few minutes, then sprinkle with coarse salt.
12. Cover with plastic wrap and place in the fridge to set. Cut and serve!
Note: When sprinkling with salt, use caution. No one wants to taste the ocean in their dessert :
Copyright © YourCupofCake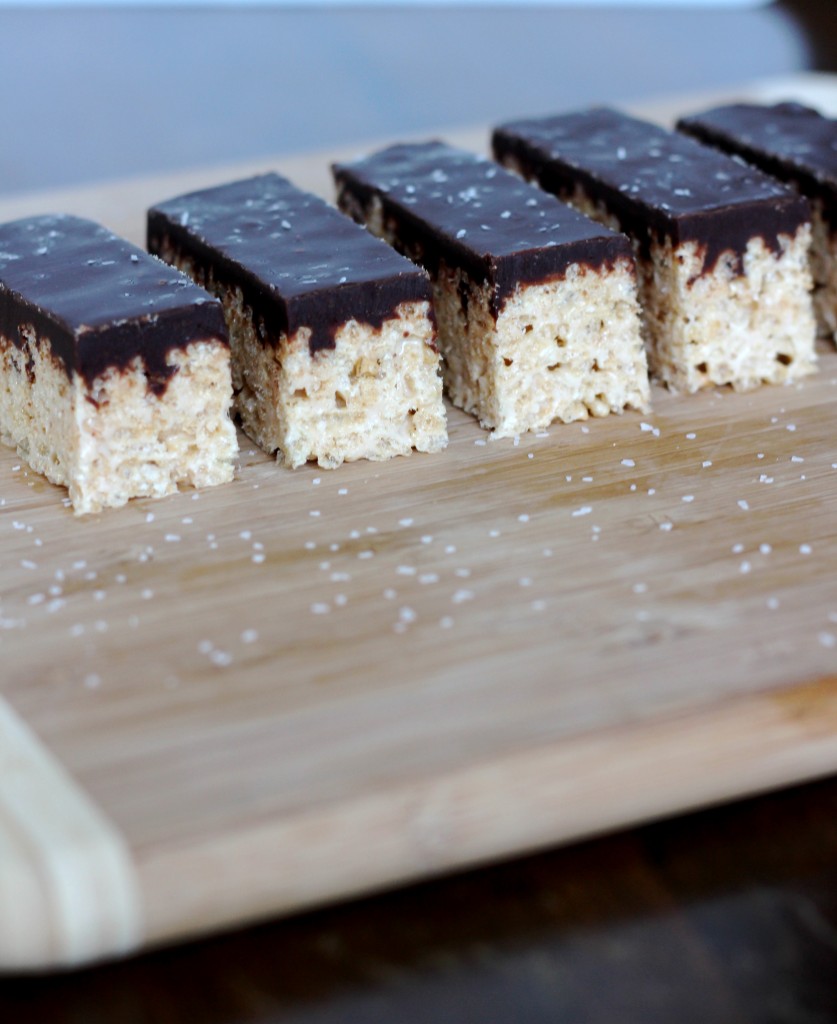 Sugar solution turning "amber"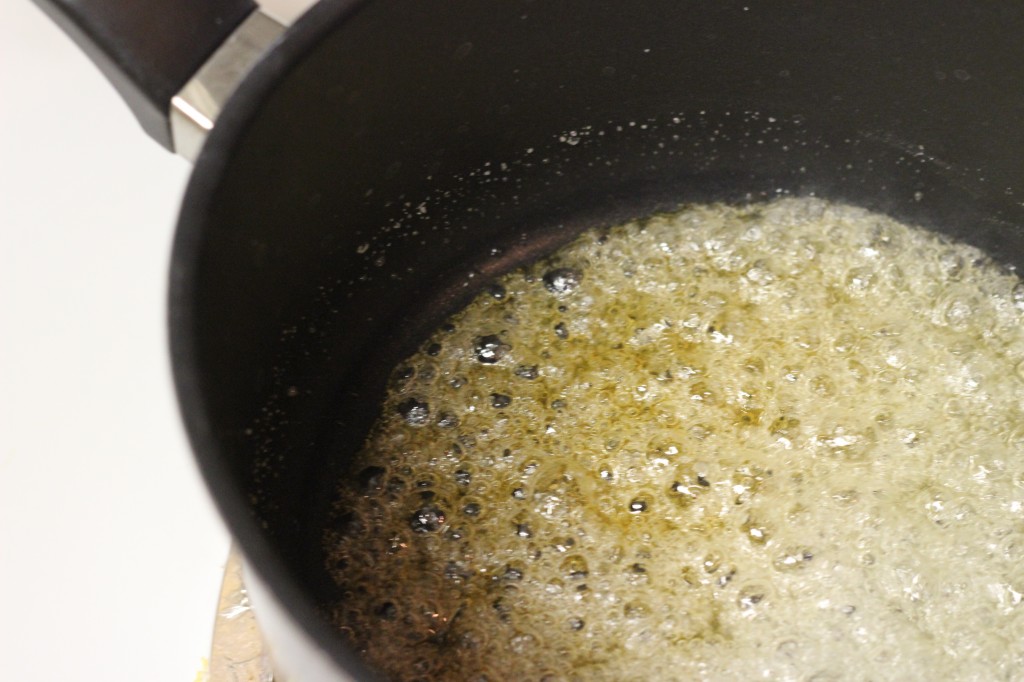 Pouring Caramel into melted Marshmallow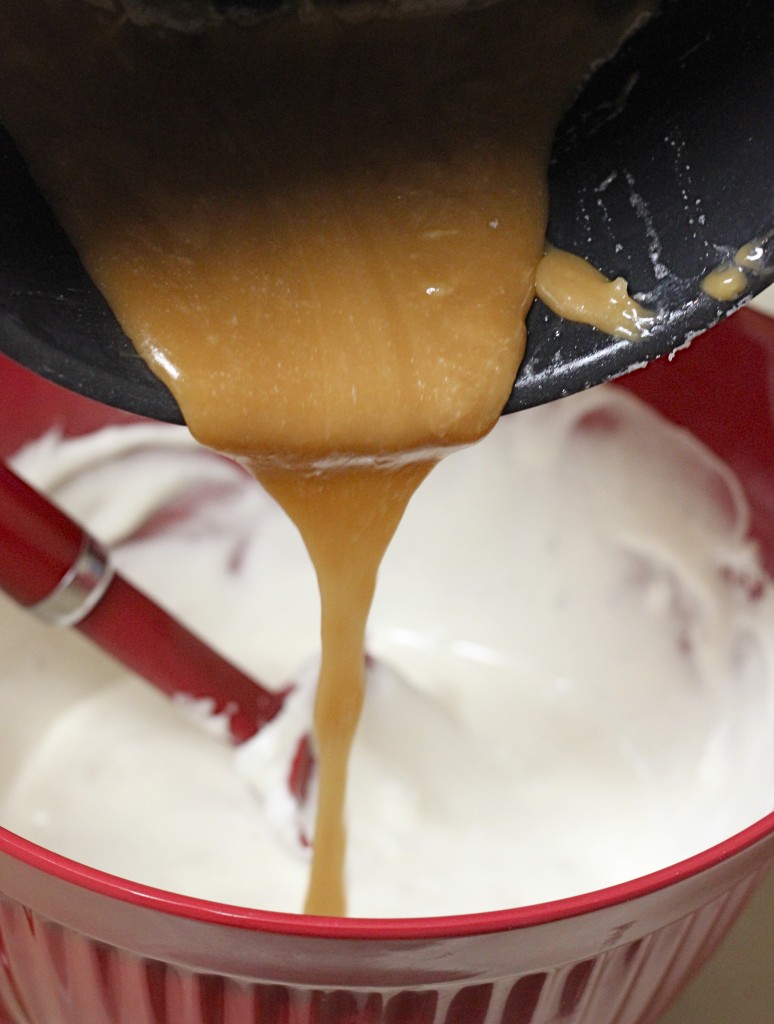 I get creative/desperate with my food styling…