The Story:
Cupcakes have been taking over my life.  Usually they just take over the kitchen, but in my new apartment at college, the best lighting is in my room, so now they have taken over my bedroom too! Lizzy vs. Cupcakes….It really brings a whole new meaning to Cupcake Wars.[end-story]
Coconut Oatmeal Chocolate Chip Cookies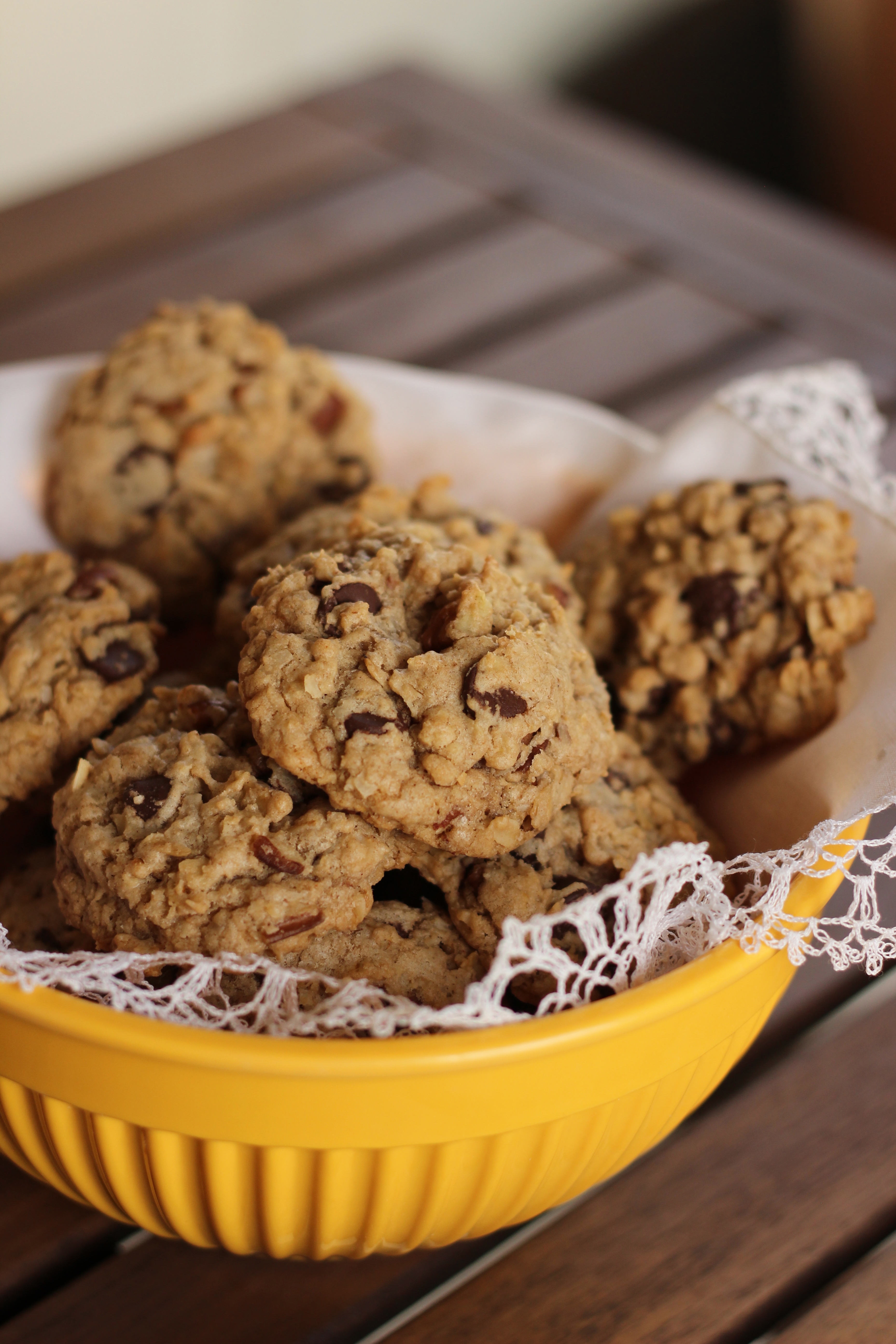 Ingredients
1 C. butter, melted
1 C. brown sugar, packed
1/2 C. sugar
2 eggs
2 tsp. vanilla extract
2 C. flour
1 tsp. salt
1 tsp. baking soda
1 1/2 tsp. cinnamon
1 C. coconut
1 C. pecans, chopped (optional)
1 1/2 C. chocolate chips
2 1/2 C. old fashioned oats
Directions
1. Preheat oven to 350 degrees and line pans with parchment paper or silpat.
2. Melt butter, and let cool for a few minutes.
3. Place brown sugar and sugar in a stand mixer, add butter and let cream for 3-4 minutes.
4. Add eggs and vanilla extract and beat on medium for 1 minute.
5. In a separate bowl, combine flour, salt, baking soda and cinnamon.
6. Add dry ingredients to the wet and beat until combined.
7. Stir in coconut, pecans, chocolate chips and oats.
8. Place dough balls about the size of golf balls on cookie sheets with a few inches between each and bake for 10-12 minutes.
9. Let cool on cooling racks and store in air tight containers.
Copyright © YourCupofCake