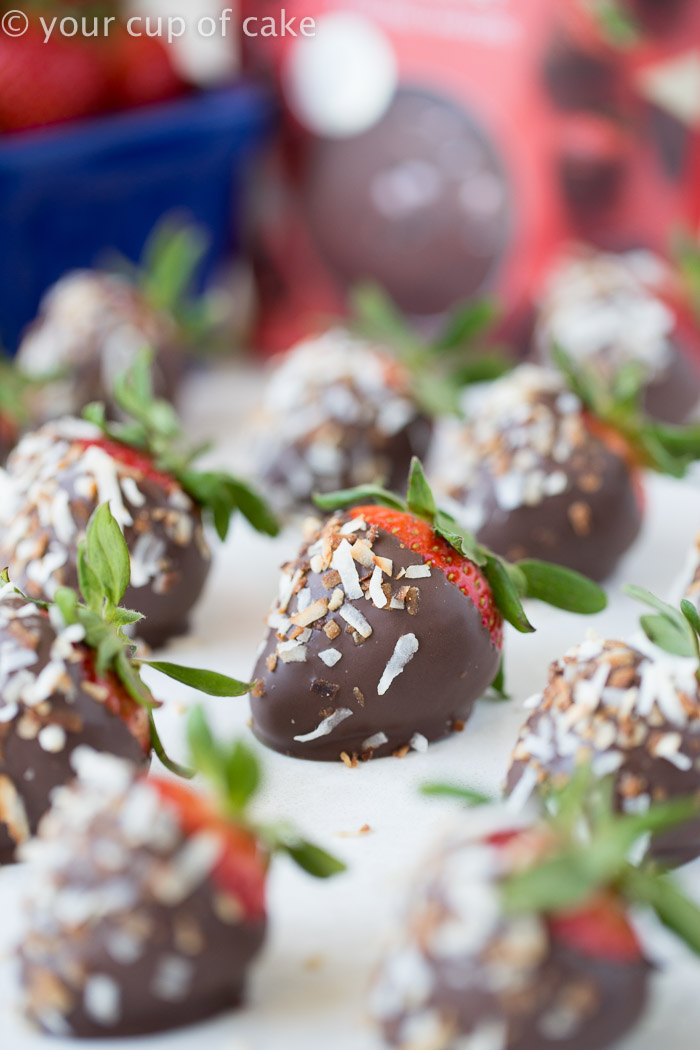 Today I have two easy (and delicious) summer treat ideas! And they only take a few minutes to make and no oven or stove! All you'll need in a little fruit and some of the Ghirardelli Dark and White Melting Wafers! I use melting wafers all the time, like for my insanely delicious S'mores Strawberries and Cinnamon Sugar Pretzels, but WOW these are the best I have every tried and I don't think I can go back to the generic or no-name brands. I just stood in my kitchen these strawberries and was in heaven.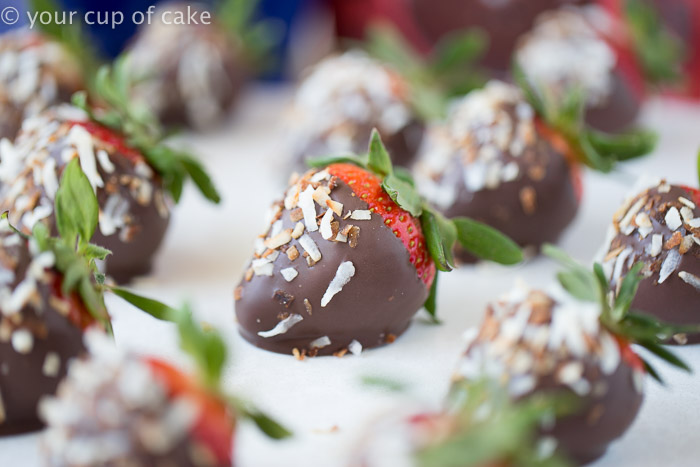 I love chocolate covered strawberries, but I wanted to add a little Hawaiian flare! So I toasted up some coconut and sprinkled it on top before the chocolate set.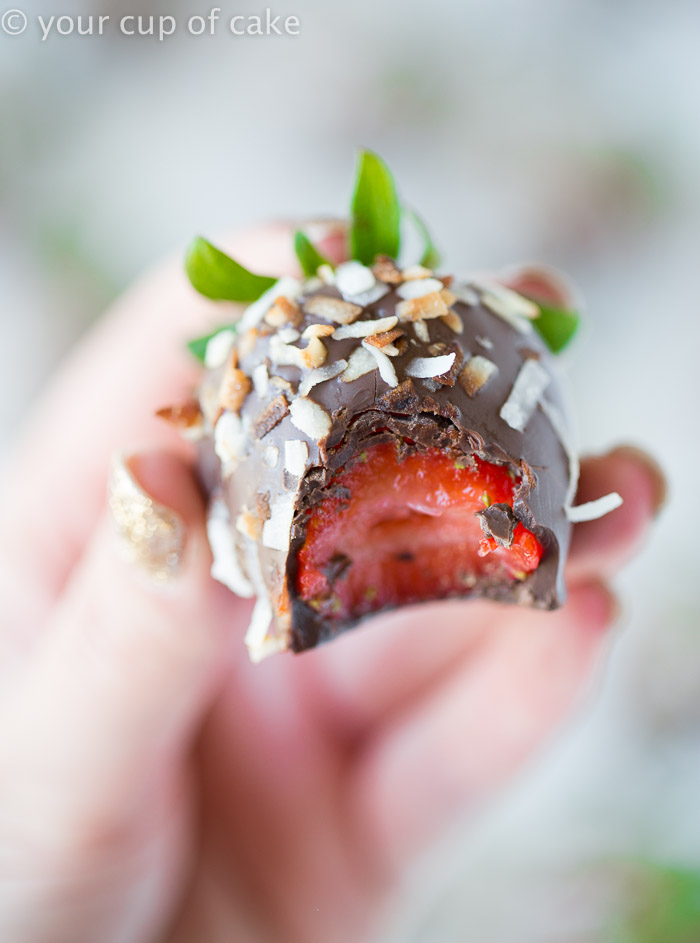 All you'll need to do is melt down your wafers in a microwave save bowl. I zapped mine for about 40 seconds, stirred and then continued to zap and stir for 10 second increments. Every microwave is different though.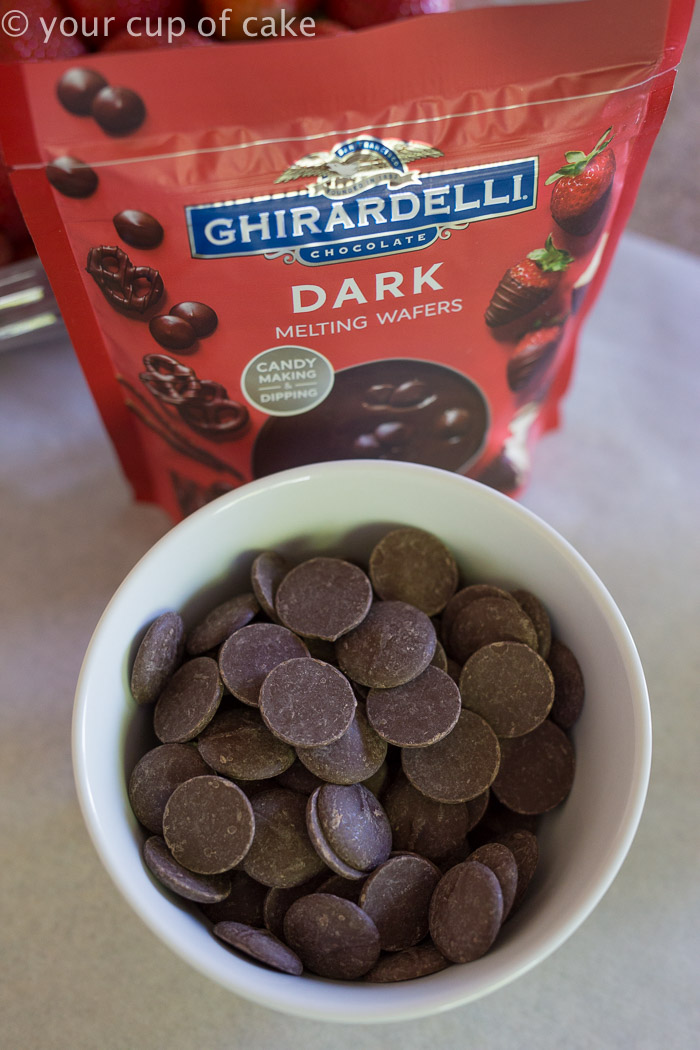 So why melting wafers instead of chocolate chips? Well melting wafers are meant for candy making and coating things like fruit so when you melt it it gets really thin and perfect for dipping! Chocolate chips stay thick and you have to add oils or other things to get the right consistency and even then it can burn easily. Melting wafers are the way to go!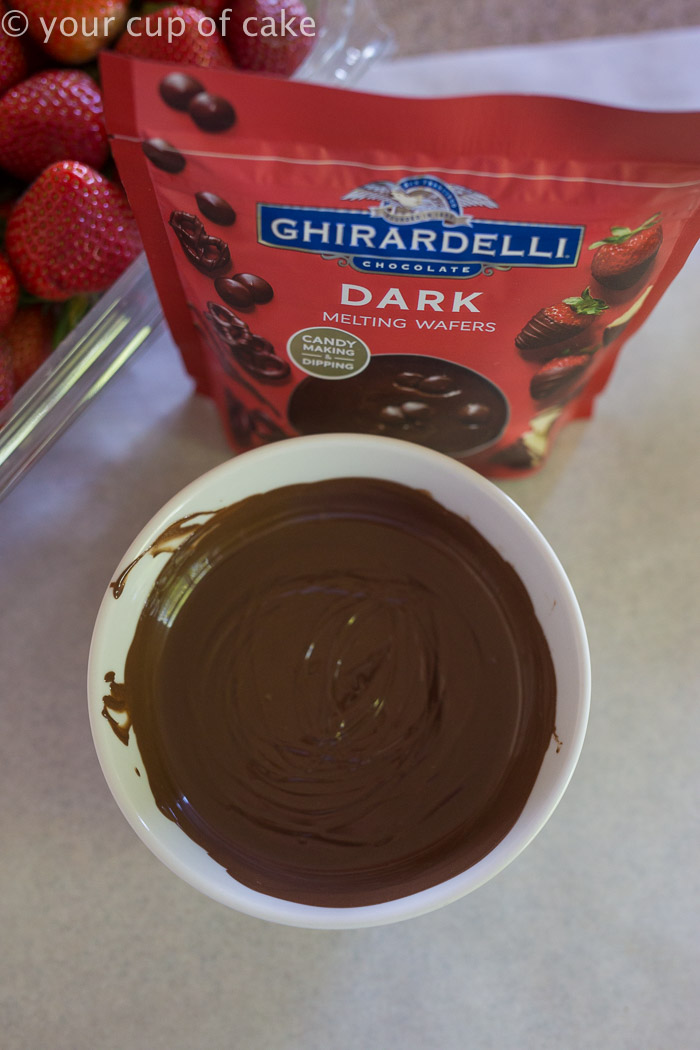 Chocolate Covered Strawberries with Coconut
What you need:
Strawberries
Ghirardelli Dark Melting Wafers
Toasted coconut (about 1 cup)
Directions:
1. Melt Dark Wafers in microwave in a microwave safe bowl and then dip strawberries into bowl.
2. Place onto parchment paper or foil and then immediately top with toasted coconut. Continue until all chocolate or strawberries are used! One Ghirardelli package covers about 25 strawberries.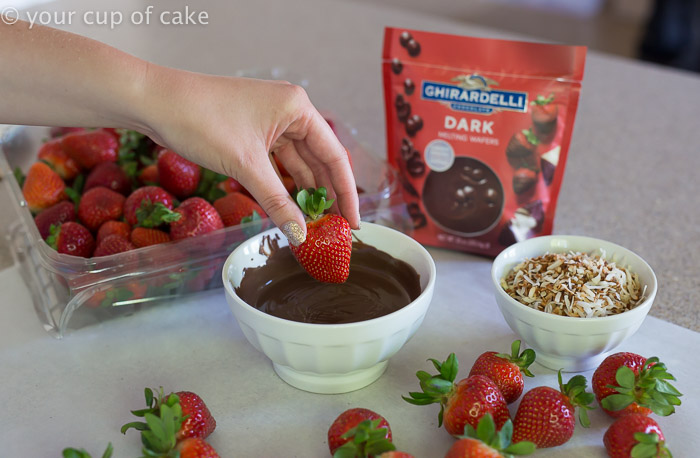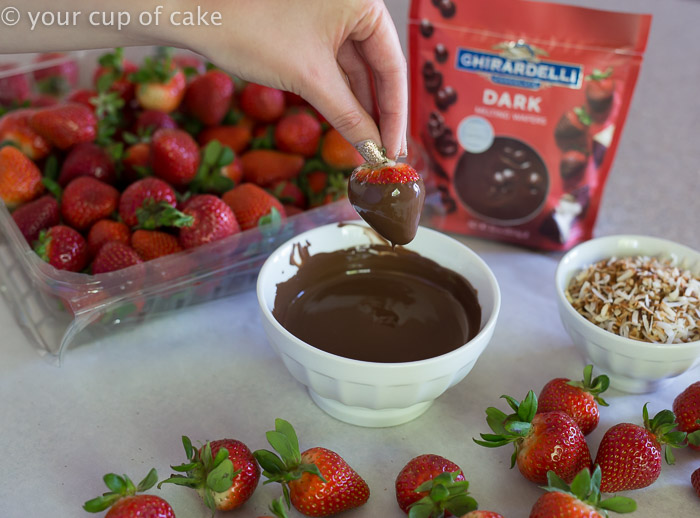 There are a ton of benefits to using melting wafers that are actually meant for dipping, one of them is that they harden really fast once you dip something into them! So when you pull our your strawberry, sprinkle it with coconut right away because in about 2 minutes they will be rock solid and ready for eating! So if you have a party in 30 minutes and need a fabulous dessert, chocolate covered strawberries are always a favorite. They're healthier than any cupcake and everyone loves them 🙂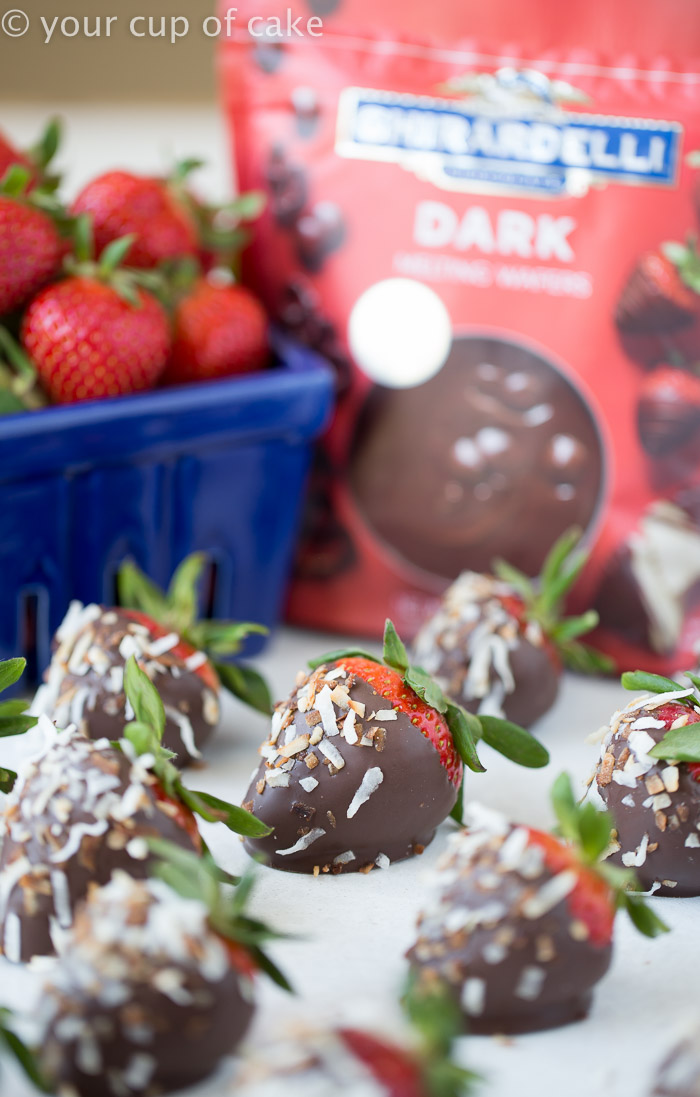 Okay, on to our next treat.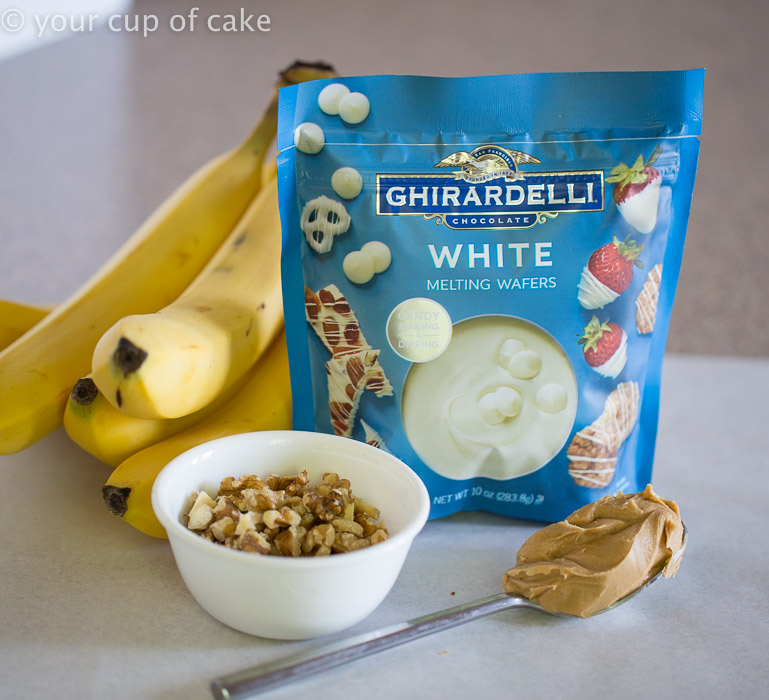 Peanut Butter Banana Bites
What you need:
Ghirardelli White Melting Wafers
2-3 bananas, sliced
1/2-2/3 C. peanut butter
walnuts or sprinkles, optional
Directions:
1. Slice bananas (thinner than my photos, my bites turned pretty big) and make little peanut butter sandwiches. Freeze for 5-10 minutes.
2. Place Melting Wafers in a microwave safe bowl and zap and stir until smooth.
3. Use a fork to dip the banana/peanut butter bites, scape off the excess and then let set on parchment or foil. Top with walnuts or sprinkles for decoration right after dipping!
You can serve frozen for a cold summer treat!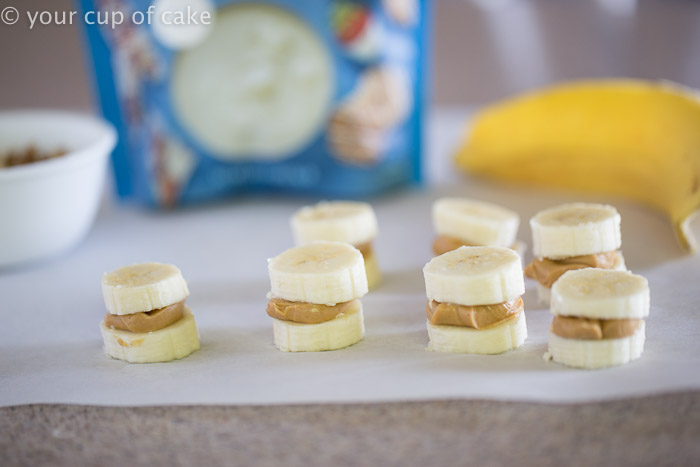 I topped most of mine with walnuts but you can top yours with sprinkles, mini chocolate chips or nothing at all!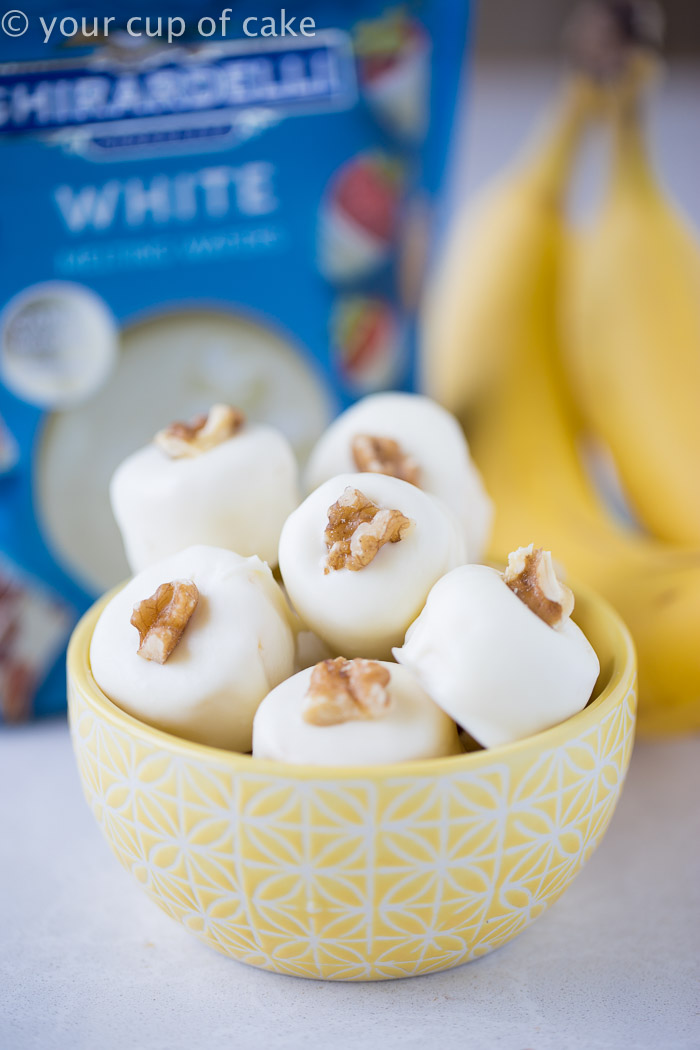 Yummm. These really are the perfect summer treat when you serve them cold. You get a little protein and energy from the peanut butter and the banana tastes like ice cream when it's frozen!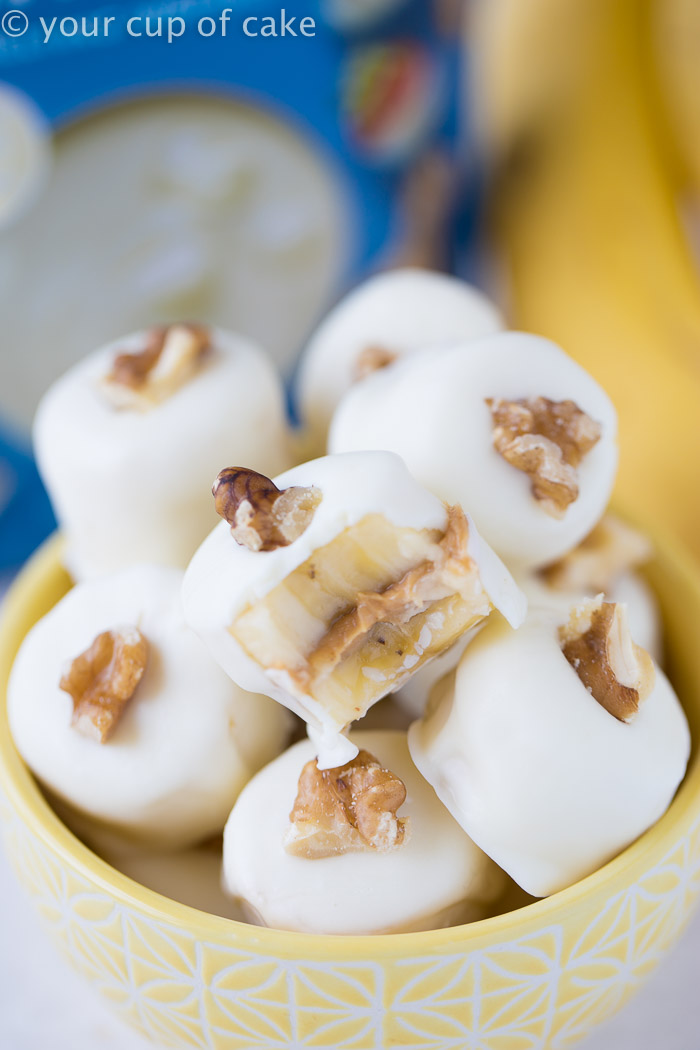 Memorial Day is coming up so I wanted to show you a fun red white and blue option for your picnics.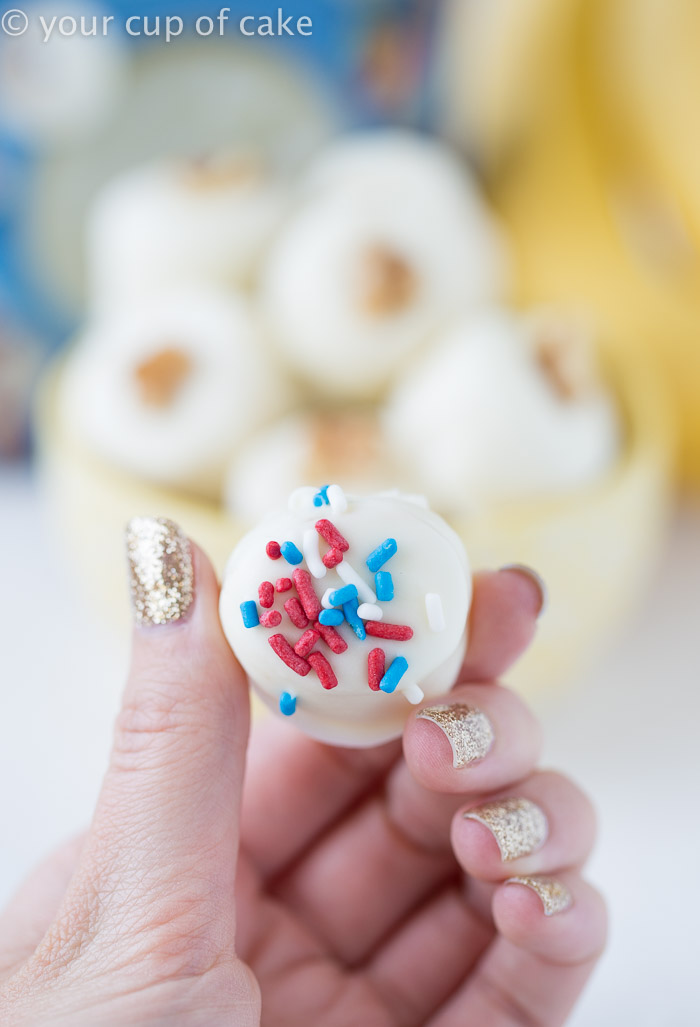 I could not have done this without these fabulous Ghirardelli Melting Wafers! They are the best I have every tried and I think I need to find an excuse to make another batch of those strawberries…