Chocolate and Mint? Say no more! These 13 chocolate mint recipes are so unbelievably delicious you'll want to make them and hide them from your husband and kids.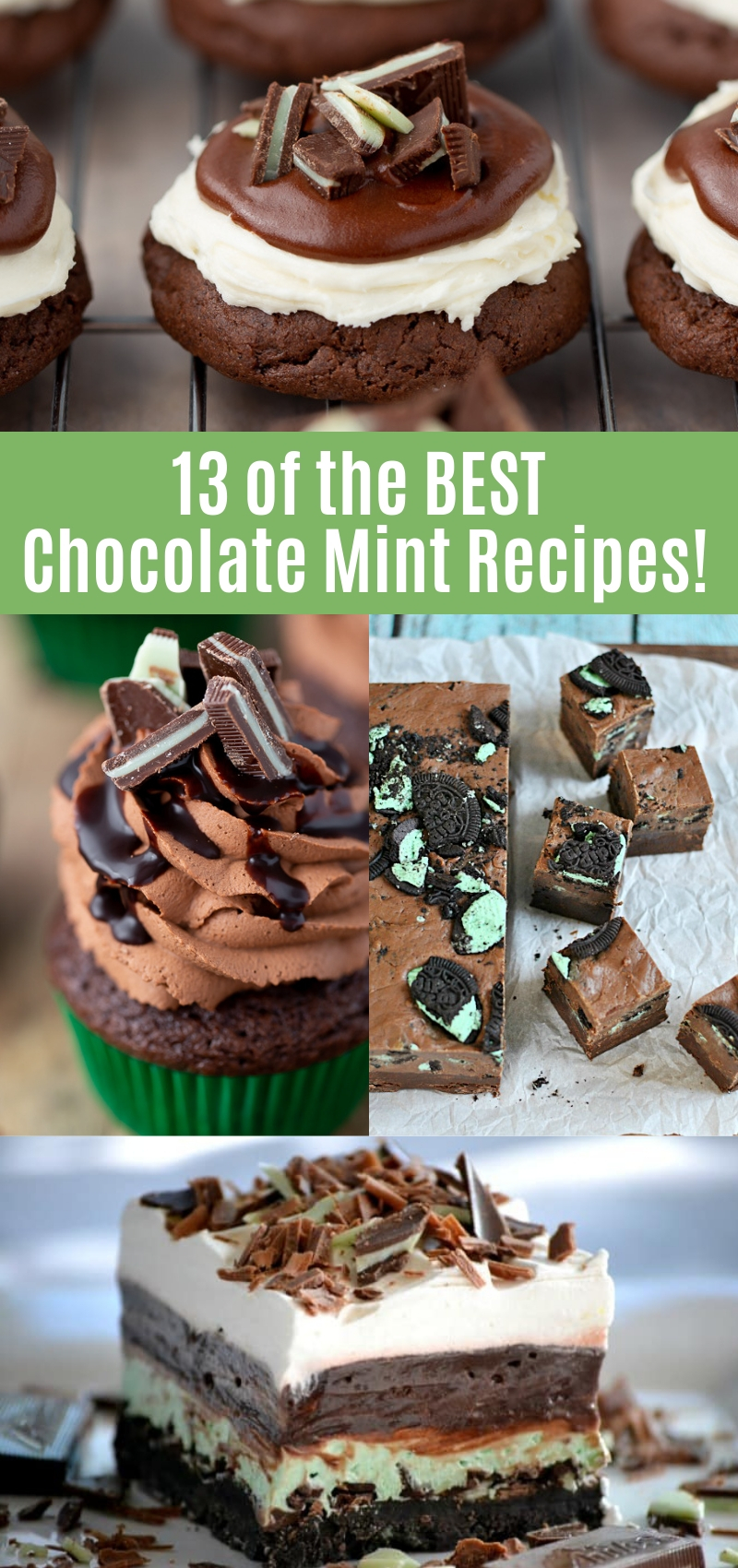 The Best Chocolate Mint Recipes:
Chocolate and mint has always been one of my favorite combinations so it's time I do a roundup of some of my favorite chocolate mint recipes across the internet! Some of these recipes are mine and some belong to my friends who are crazy talented in the kitchen! Enjoy these chocolate mint recipes!
I don't always eat chocolate mint cupcakes, but when-oh wait yes I do. Always. Especially these Mint Chocolate Mousse Cupcakes. If someone is out there looking for my weakness, it's these.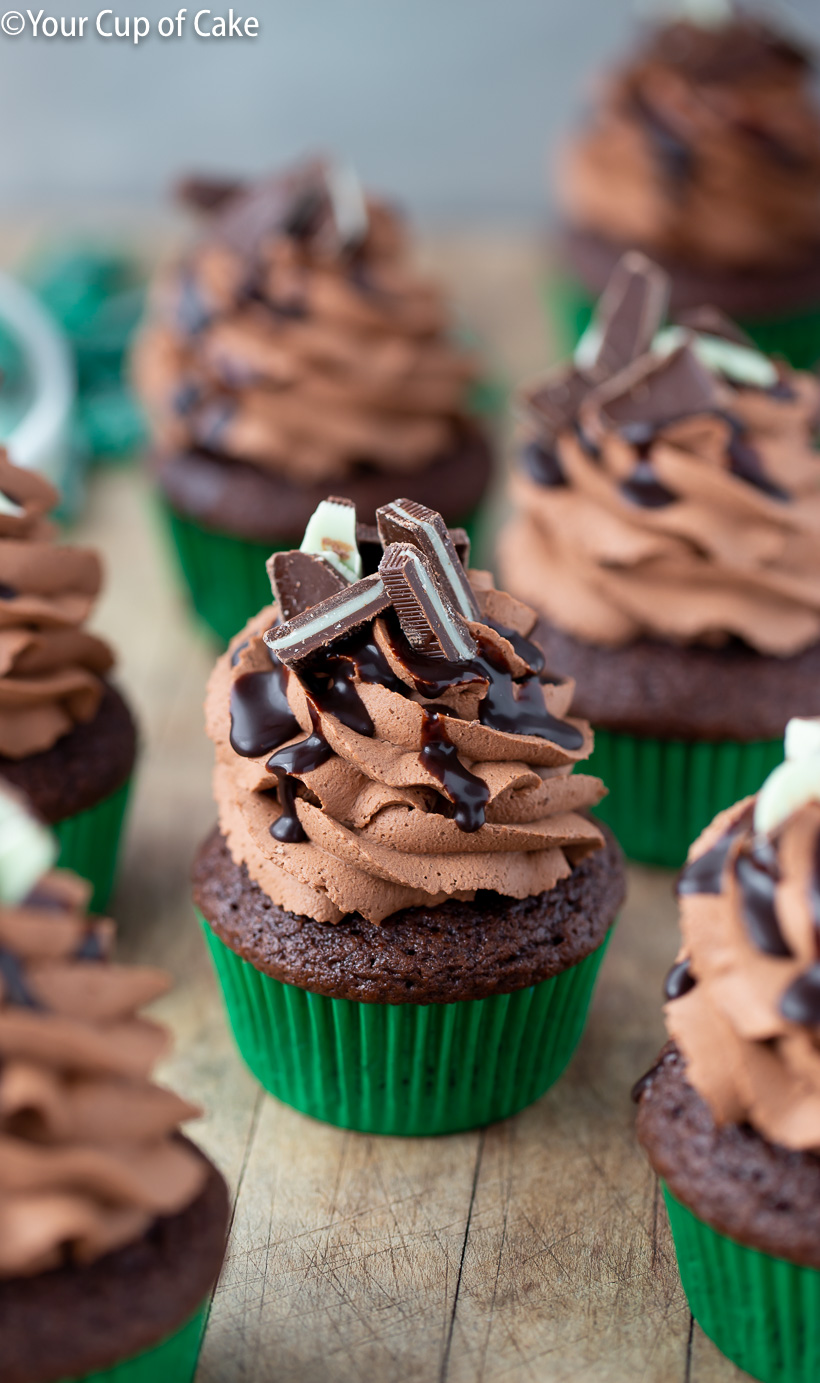 Is there anything more classic in the chocolate mint universe than Thin Mints? Didn't think so. Save a couple of bucks by making these Homemade Thin Mints and then you can put that money toward other important things…like buying more Thin Mints. Budgeting 101.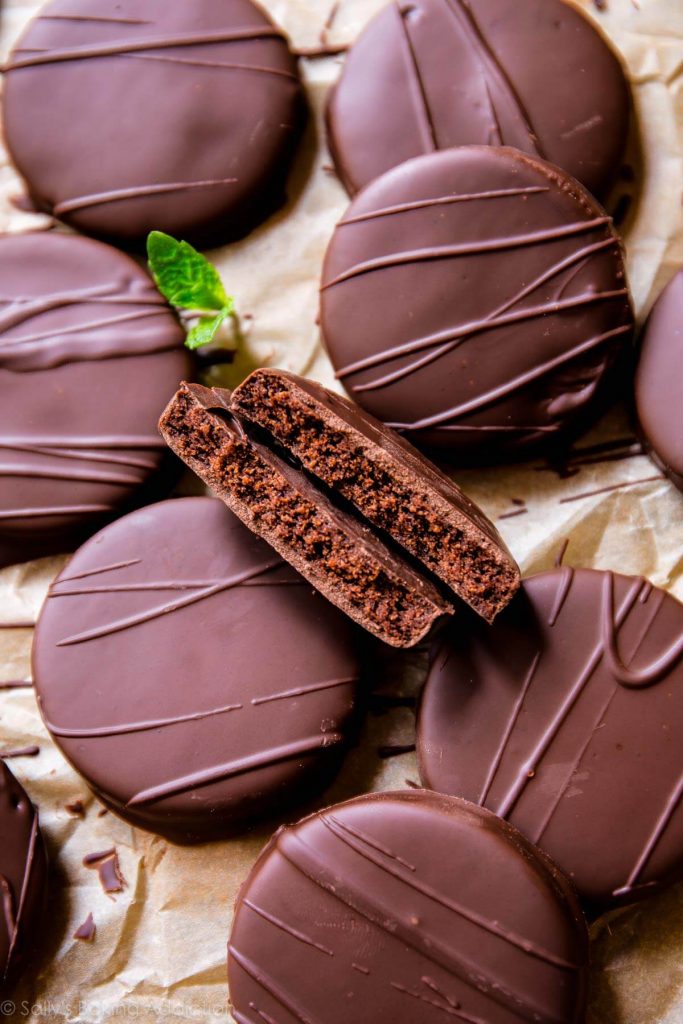 So if I understand this correctly, these are chocolate cupcakes, with chocolate oreo frosting, topped with an oreo and oreo pieces, ANDDD and oreo inside the cupcake? Sign me up for 4 dozen. Don't tell my husband, please.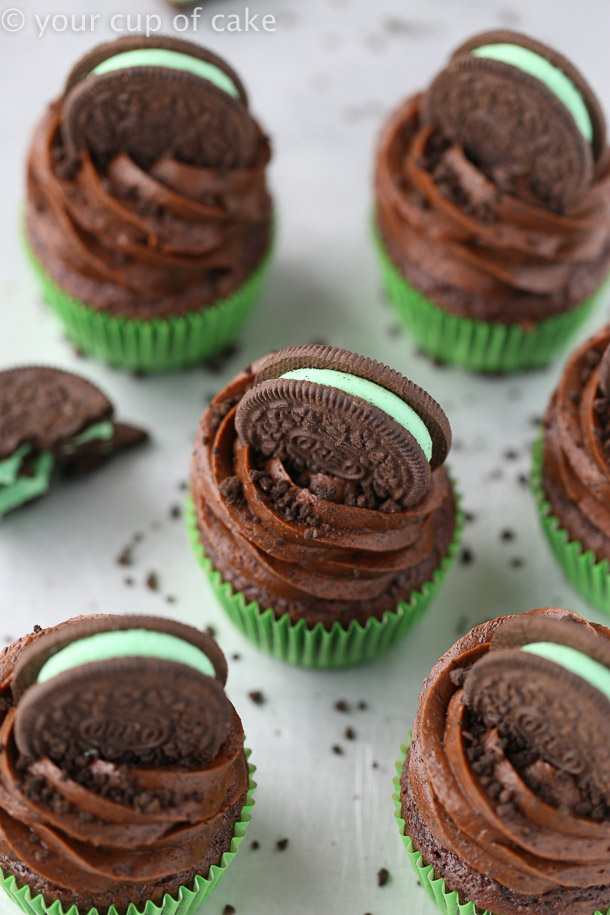 I don't think I have ever laid my eyes one something as decadent looking as this Mint Chocolate Tart. There should be a warning on this picture because I am now salivating. Drool responsibly, friends!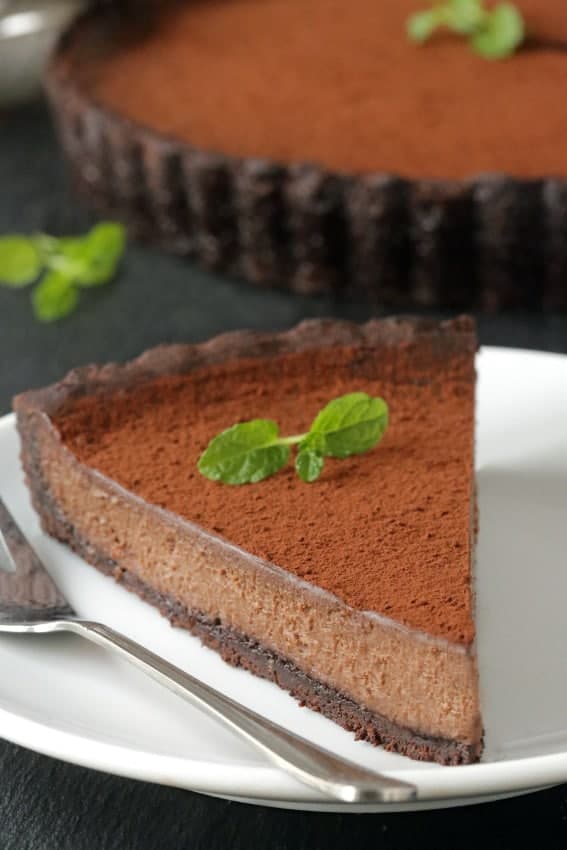 Now that's one bold claim, but if any dessert can back it up its this poke cake. With layers of cake, hot fudge, thin mint crumbs, mint whipped topping, and Andes Mints it's so good it's almost sinful. But shhhh I won't tell if you won't!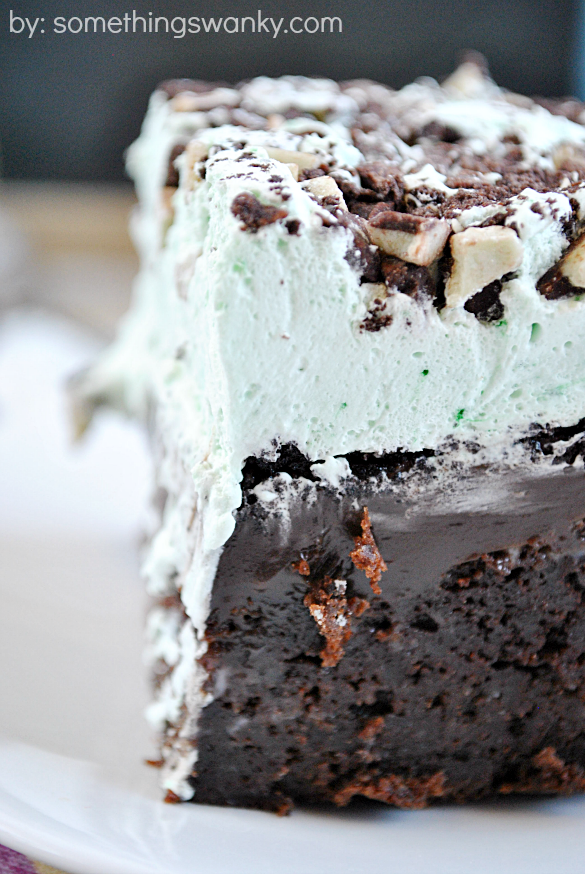 Move over peppermint bark, there's a new sheriff in mint town and it's here to stay. I may or not be hiding a batch of this Chocolate Mint Brownie Bark in my bedside table right now but don't worry it won't last long.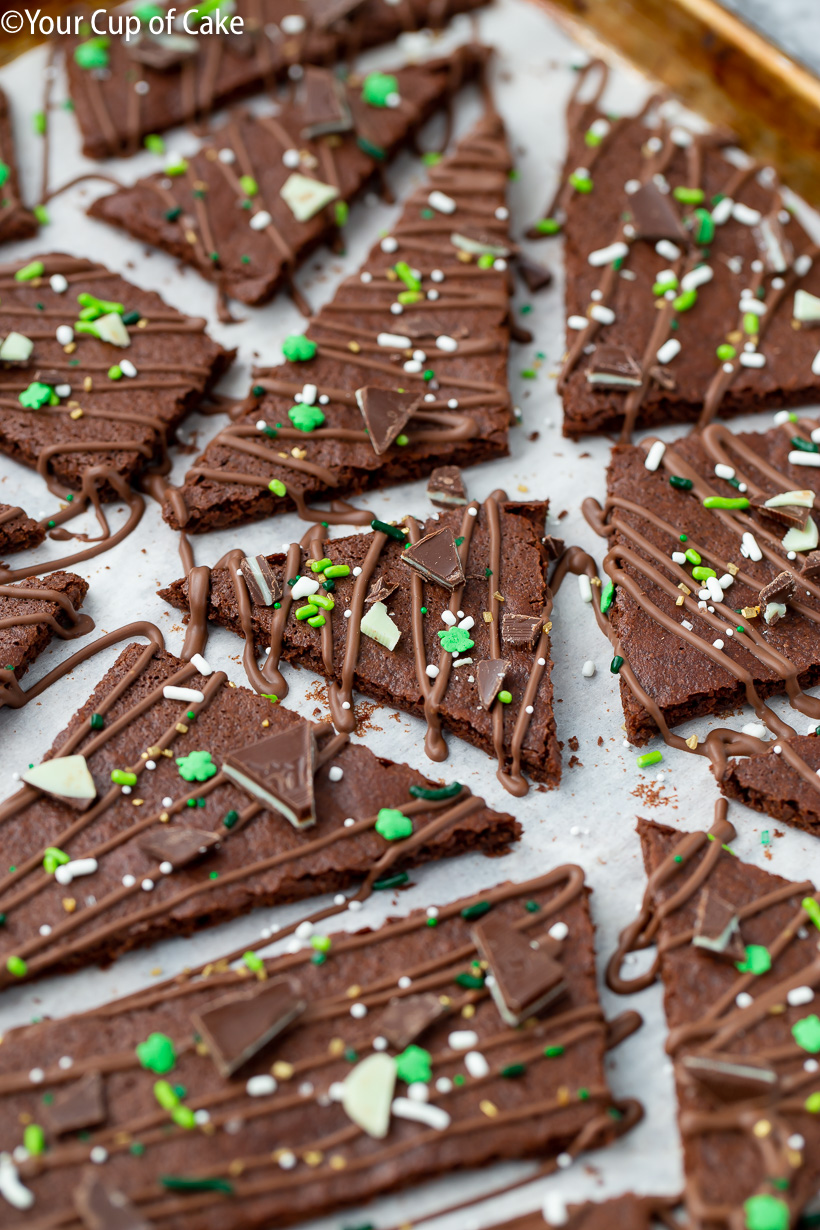 I've never heard so many of my favorite words in one title! All I know is that when I slice myself a piece of this fudge it may or may not be double the size of the squares in this photo.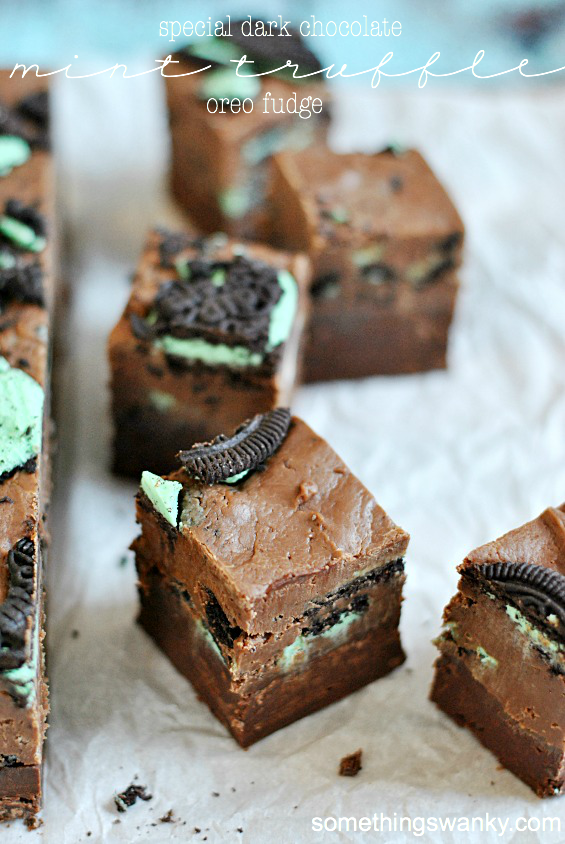 Double chocolate mint? Nope, keep up cause we've moved on to Triple Chocolate Mint Cupcakes. If you have an intense chocolate mint craving that needs to be filled then this is for you!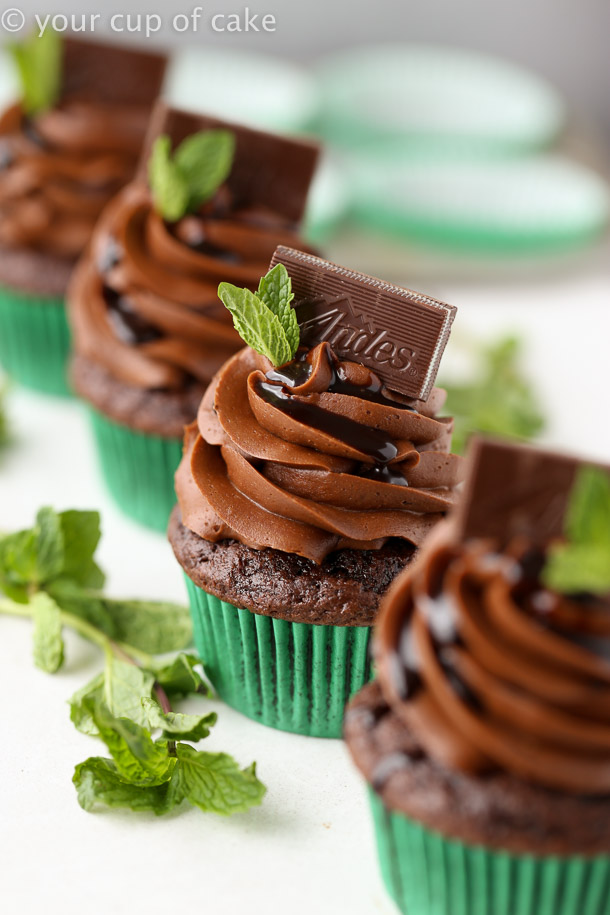 Has someone been sneaking into my dreams because I'm fairly certain something like this actually appeared in my dreams once. Whoever is sneaking into my chocolate dreams and turning into reality, keep doing your thing.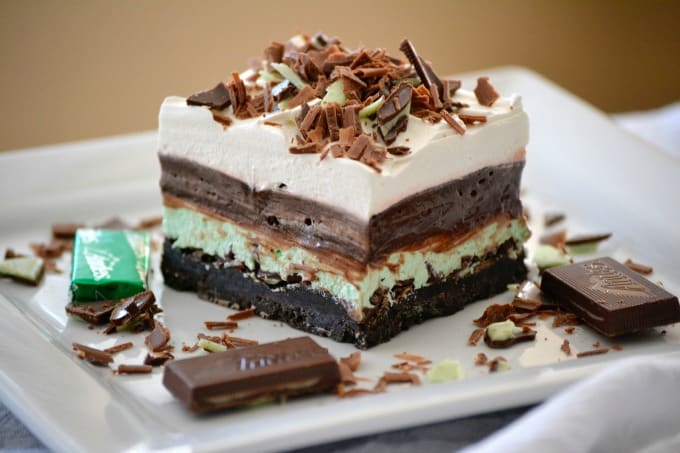 Ok so now we're working marshmallow into the chocolate mint mix? No complaints here! All I know is that these cookies are so soft and fluffy they're like a chocolate mint cloud.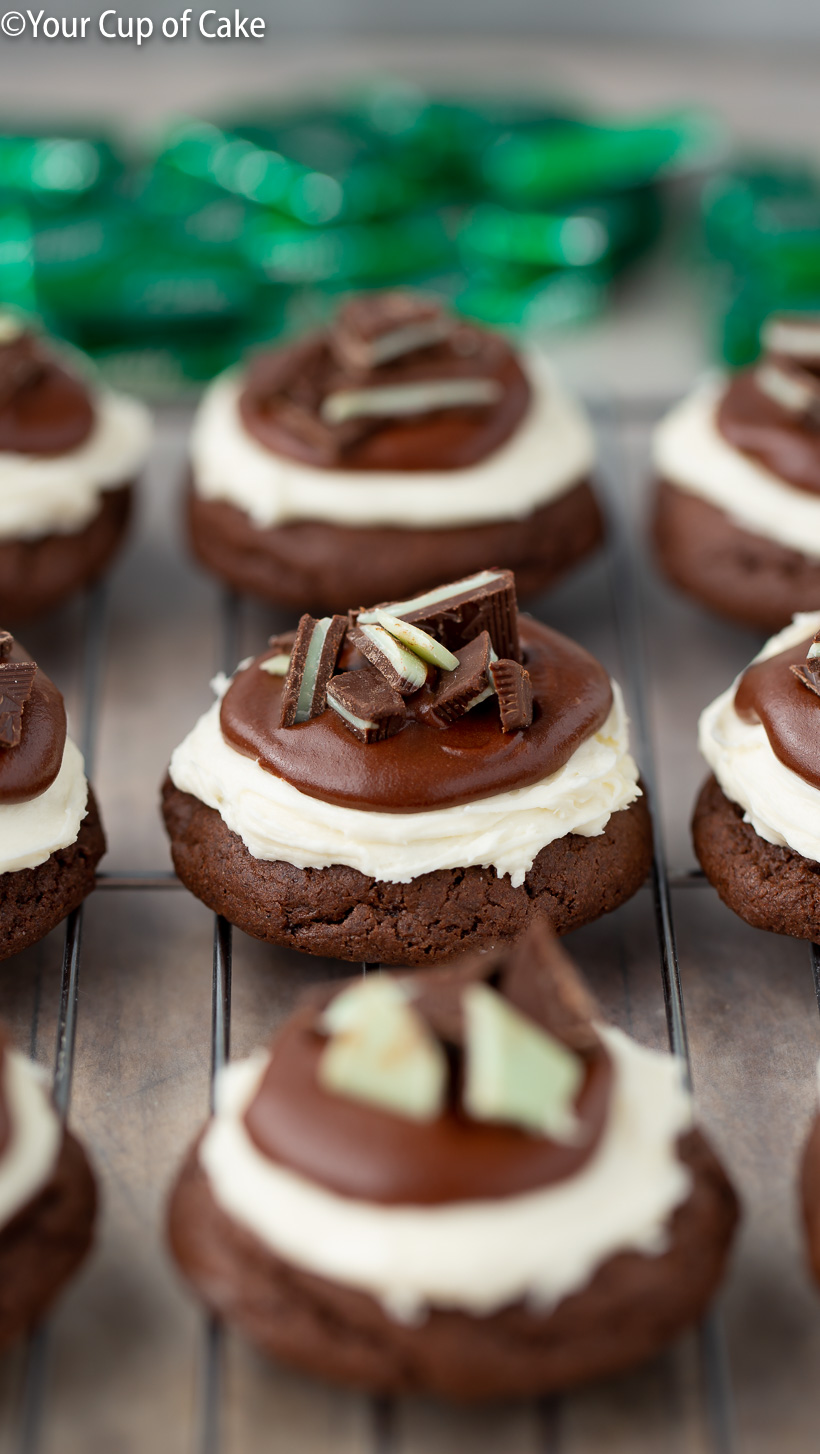 Did I just walk into a professional cupcake shop? These Mint Chocolate Chip Cupcakes look like something you eat in the car by yourself in peace while waiting to pick the kids up from school.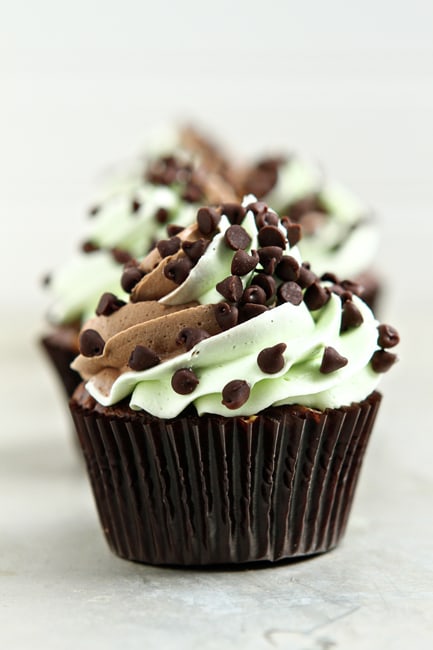 If mint and chocolate had a joint birthday party I am 100% sure this is the cake that would be served. How do I get invited to a party like that? I need to look in that real quick.
These cupcakes with thick and creamy minty-chocolatey frosting are everything mint chocolate cupcakes should be. I only know how to make batches of these one way. Doubled.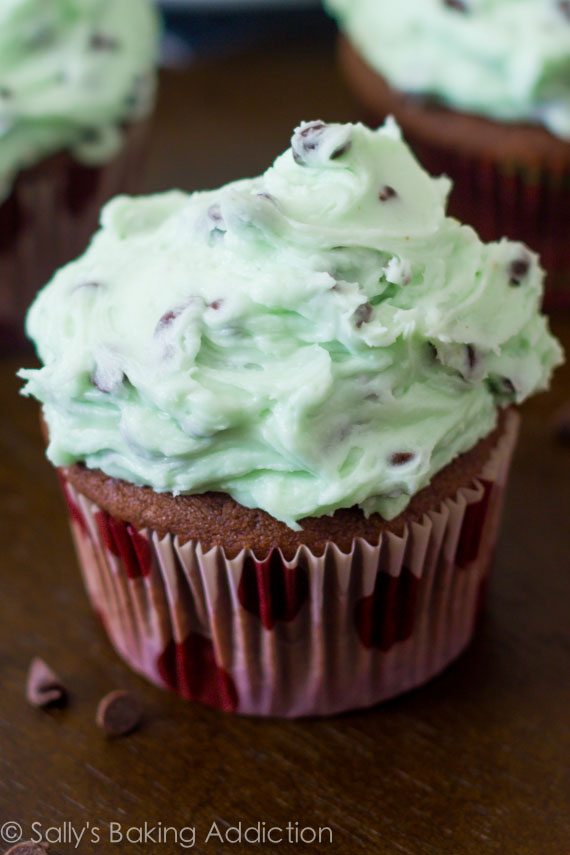 I hope you love all of these delicious chocolate mint recipes!