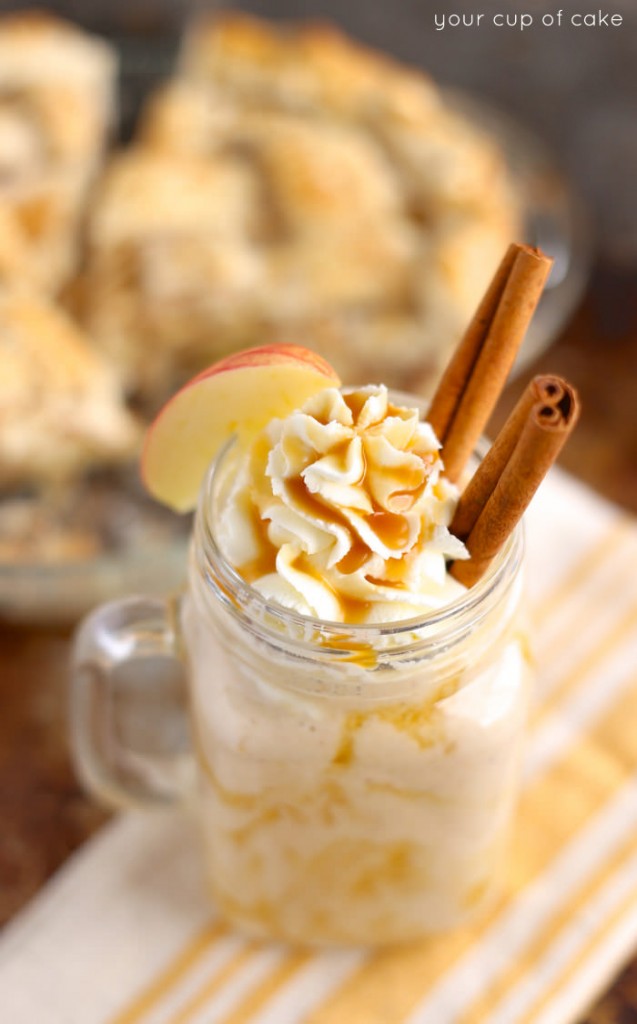 An Apple Pie Shake the day after Thanksgiving is the perfect treat! It's the best solution for the "Oh no, only 1 piece of pie left!" dilemma because 1 piece of pie makes 2 shakes! It also works great for the pie that may have sat out too long and got a little dry. It will work fabulously with pecan, cherry, pumpkin pie… really any pie.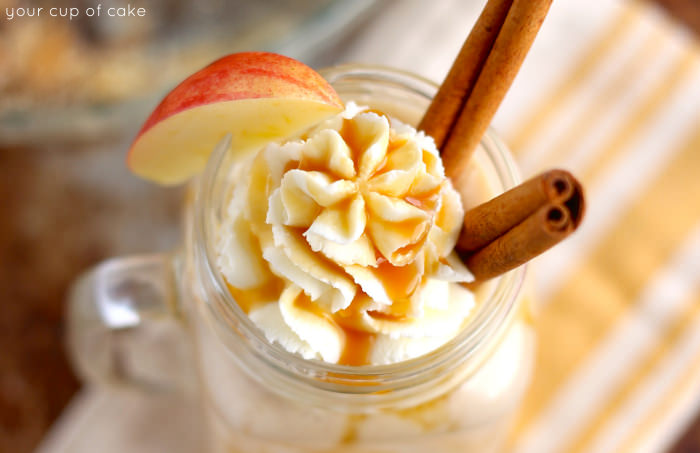 Are you ready for Thanksgiving? Well don't stress too much! Get the turkey, potatoes, gravy, stuffing and pie and you're set. Just enjoy the day off of work and all the family and friends. Make a few extra pies if you can 🙂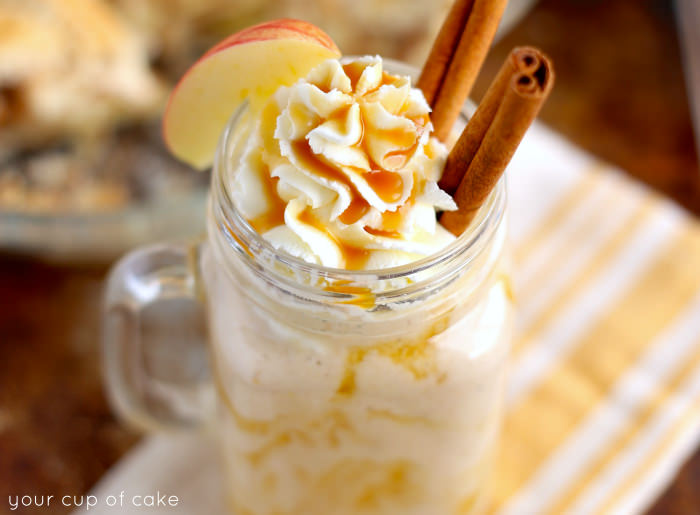 I've been making shakes, slushies, and smoothies non-stop over the last month! I've learned a really important fact–the only difference between an "ugly" smoothie and a picture perfect one is what you top it with…that's it! A few fresh berries, a dollop of whipped cream or a cute straw really goes a long way!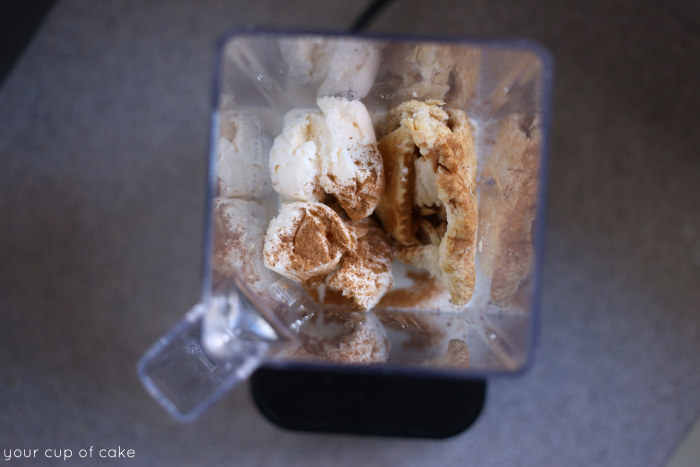 Yup, I made this in my incredible Blendtec 🙂 If you haven't entered the giveaway to win one, you should! It's my favorite new toy I got this year!
And check out my adorable berry turkey! He's a fun little activity for the kids or just put him out with the appetizers before the big meal. I used lots of toothpicks and dowels to stick in the fruit and a alive of cheese for the beak.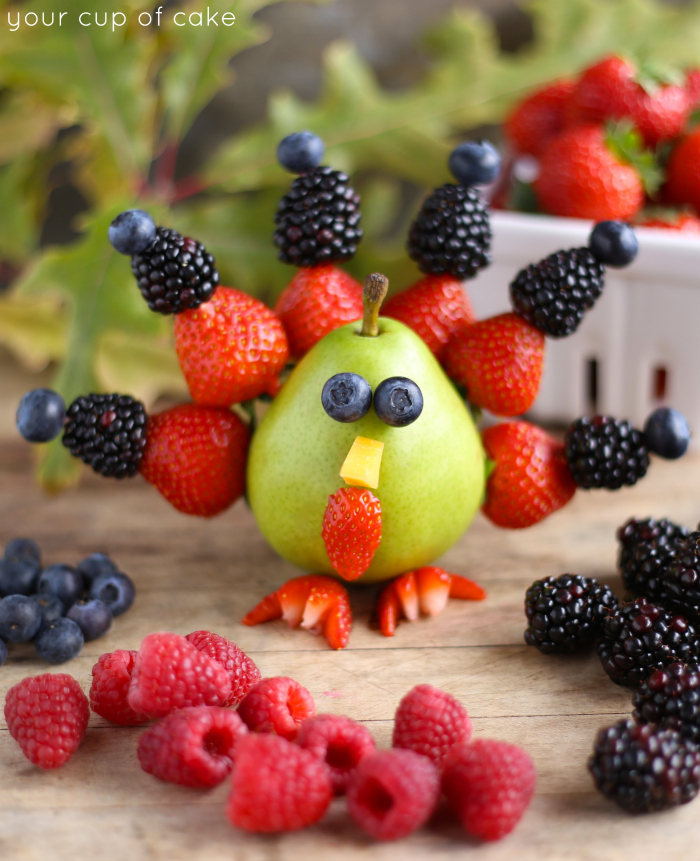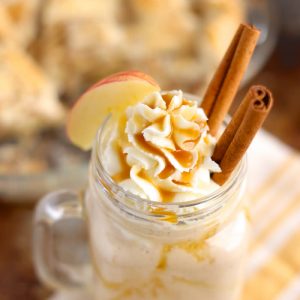 Apple Pie Shake
Ingredients
1

slice

of apple pie

4-5

scoops of vanilla ice cream

2/3

C.

milk

1/4

tsp.

apple pie spice or cinnamon

1/2

tsp.

vanilla extract

optional
Instructions
1. Put all ingredients in your blender (or Blendtec) and blend until smooth. Add more milk if needed and taste before pouring out to see if you want to add more ice cream or more spice.

2. Top with ice cream and caramel sauce. (You can put caramel sauce down the sides of the glasses before pouring for a fun effect.)