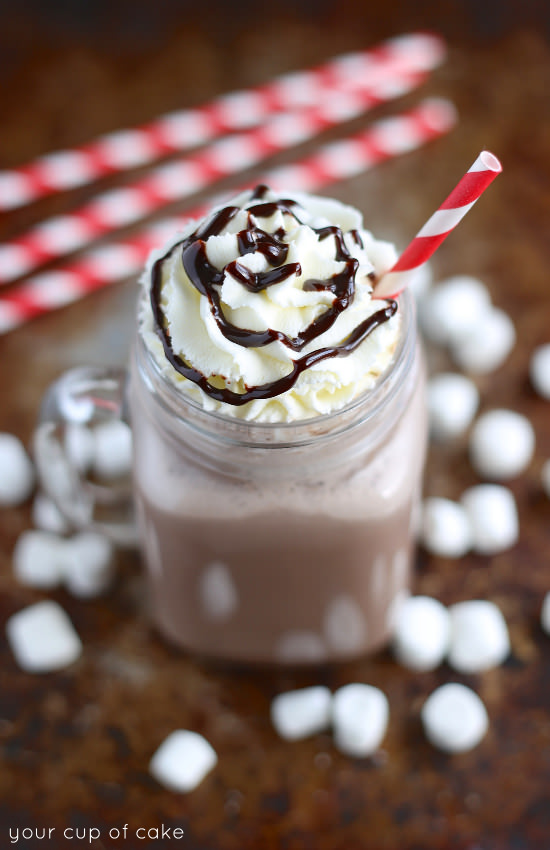 Rich and delicious Frozen Hot Chocolate topped with whipped cream and chocolate sauce! A perfect treat on any winter night! Dairy Queen's frozen hot chocolate is still one of my favorite things to get! There's something about it that's just so good!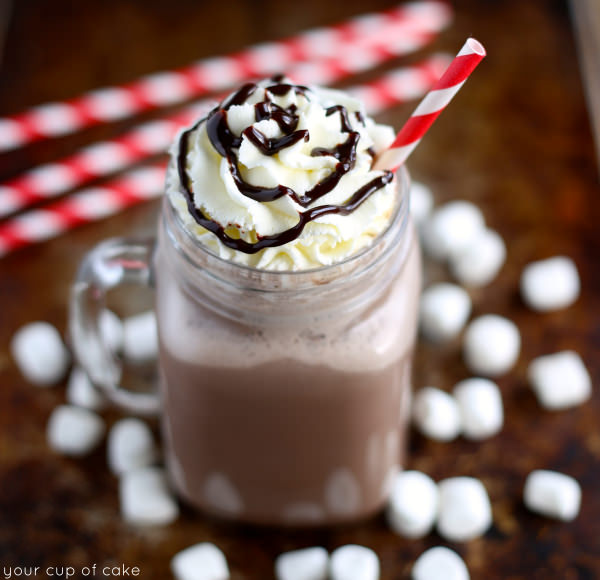 Use mint hot chocolate, raspberry hot chocolate or even add a spoonful of peanut butter to kick it up a notch! I love smoothies and milkshake drinks because they're so easy to adjust and make your own. I used almond milk in this one to get a little extra protein and added a little bit of coconut extract to make it chocolate-coconut frozen hot chocolate.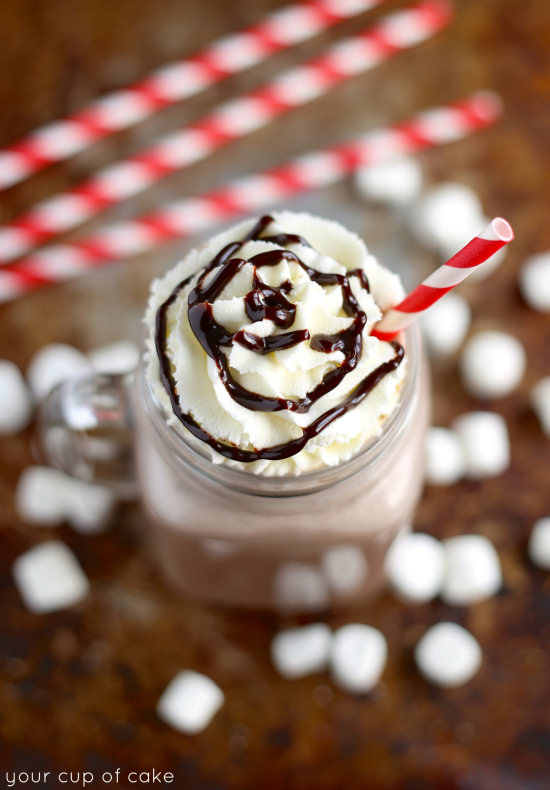 I got my Blendtec a few weeks ago and I became obsessed pretty quickly. First of all, the blades are blunt. They just move so fast that they pulverize everything in their way. Which is awesome for 2 reasons…. 1: I don't risk cutting myself. 2: Most blenders work great for a few months and then are terrible after their blades go dull, but the Blendtec has a whole different approach! They rely on power instead of the sharpness of the blade!
I have had just way too much fun with this blender! I've made soups, pie crusts, hummus and even crushed candy canes in it!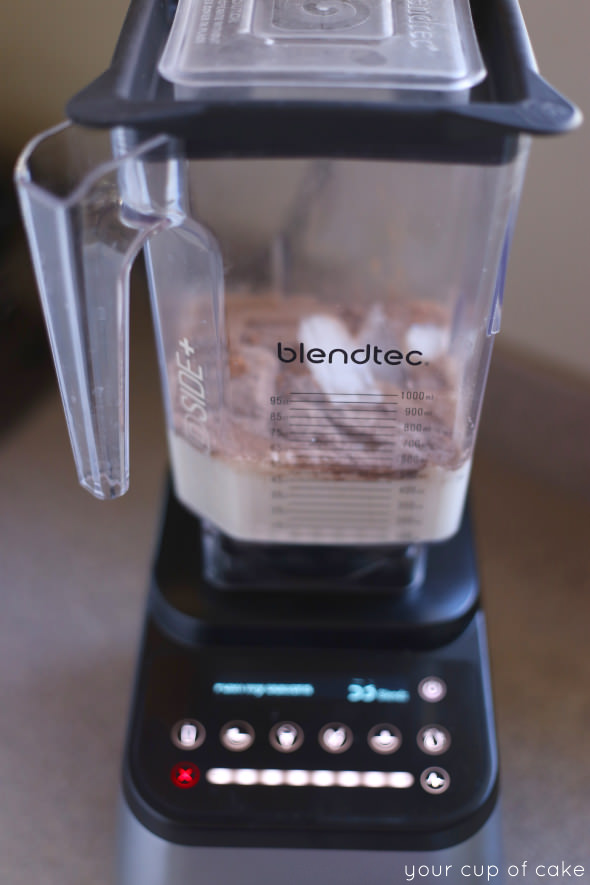 This blender literally makes me smile. It will say funny things like "Push my buttons" and it will keep track of hw many smoothies you make! So cool! And it will even say "goodbye" and "hello" on the little screen when you turn it on and off. But do you see those buttons? They are magic. From left to right, you have your smoothie button, the salsa button, the ice cream/sorbet button, the juicing button, the soup button (yes it will blend down your vegetables and heat it up to make you a soup!!!!) and the clean button. Yes, just give it a little water and a drop of soap and it will clean itself. Genius.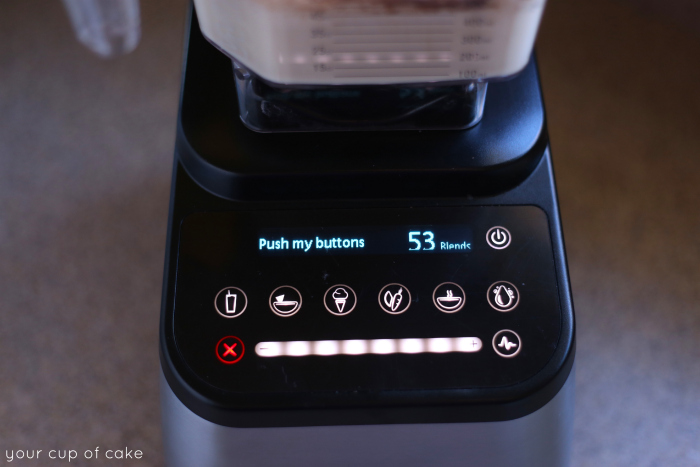 Yes, I am obsessed with my BlendTec.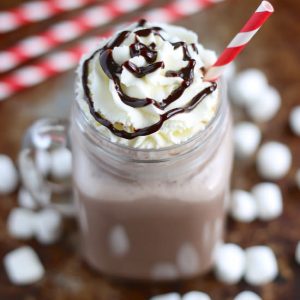 Frozen Hot Chocolate and a BlendTec Giveaway!
Ingredients
1/2

C.

hot cocoa powder

1 1/2

Tbsp.

sugar

2

tsp.

unsweetened cocoa powder

1 1/2

C.

milk

3

C.

ice
Instructions
1. Place all ingredients in your Blendtec blender and press the smoothie button.

2. Top with whipped cream and a drizzle of chocolate sauce and enjoy! (Feel free to taste before serving and add more sugar if you want it sweeter or more cocoa to make it more rich!)
And now what you have been waiting for….
The Blendtec that's up for grabs is a Designer one that's worth around $500! And really, it's worth every penny. You'll just start finding excuses to use it because it's that incredible.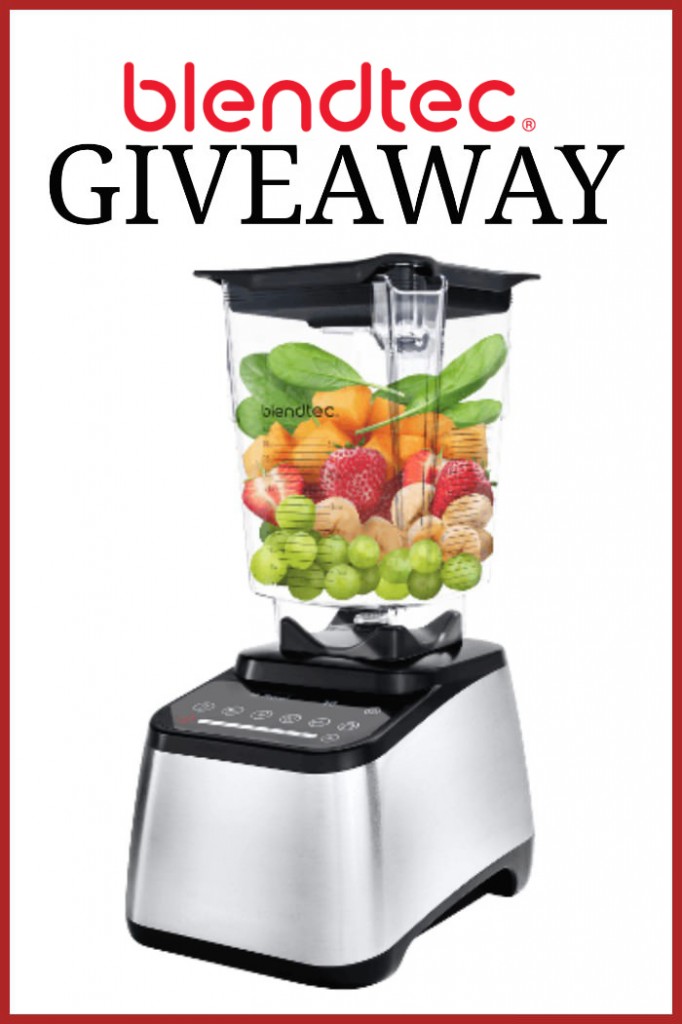 5 Ways to Enter:
1. Comment here on the blog and tell me what you would blend first! A smoothie? A soup? Tell me!!
2. "Pin" any of Your Cup of Cake's recipes (up to 4 recipes) and comment here telling me which recipe(s) you pinned! (Suggestions below for pins)
Leave a separate comment for each entry! Good luck!
——–
Must be 18 year or older to enter and be a US resident. This giveaway is sponsored by BlendTec. This giveaway ends December 2, 2014 at 11:59 PM and the winner will be chased by a random number generator. The winner will be emailed and has 48 hours to respond or a new winner will be chosen .
Recipes to Pin: