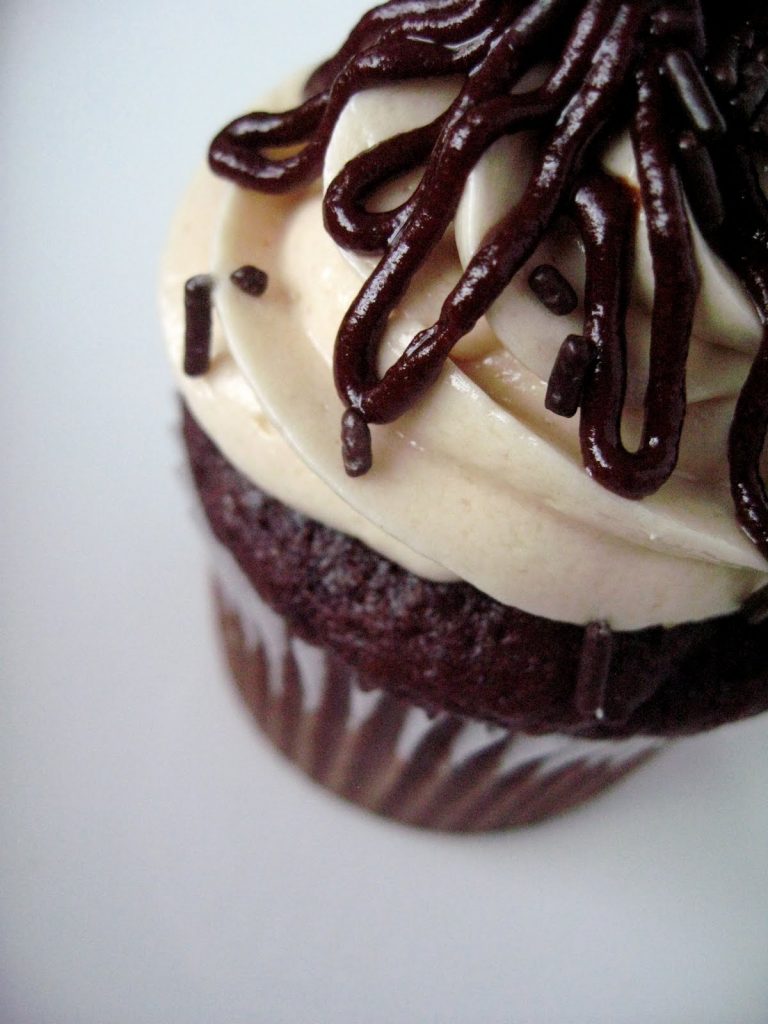 The Story:
Birthday request: "I want something with banana and peanut butter…oh, chocolate would be good too!"
Happy 21st Birthday Kierea!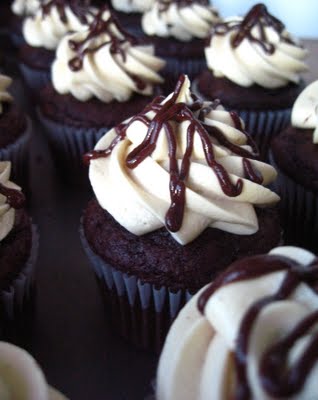 Cakes:
1 cup ripe bananas, mashed
1 box Devil's Food Cake Mix
Peanut Butter Buttercream:
1 teaspoon vanilla extract
Simple Chocolate Sauce:
2 tablespoons heavy cream
1 tablespoon powdered sugar (optional)
Directions:
1.
Preheat oven to 340 degrees and line about 20 muffins tins with cupcake liners.
2.
In a large bowl, mash bananas (about three) using a fork to get rid of all large lumps.
3.
Add oil, buttermilk and vanilla and stir well.
4.
Add eggs one at a time, being sure to mix well in between each addition.
5.
Slowly add cake mix and mix well.
6.
Fill cupcake liners ¾ full and cake for 12-15 minutes or until a knife or toothpick comes out clean. Be sure not to over bake them, and place them in an airtight container as soon as they are out of the oven.
7.
Buttercream: Beat butter, cream cheese and peanut butter until light and fluffy (should take about 5 minutes). Add vanilla and as much powdered sugar as desired.
8.
Pipe onto cooled cupcakes.
9
Chocolate Sauce: On the stovetop or in the microwave, melt chocolate chips with heavy cream, stirring constantly. Add powdered sugar if you need the sauce thicker or want it extra sweet. Let cool, and then drizzle over frosted cupcakes.