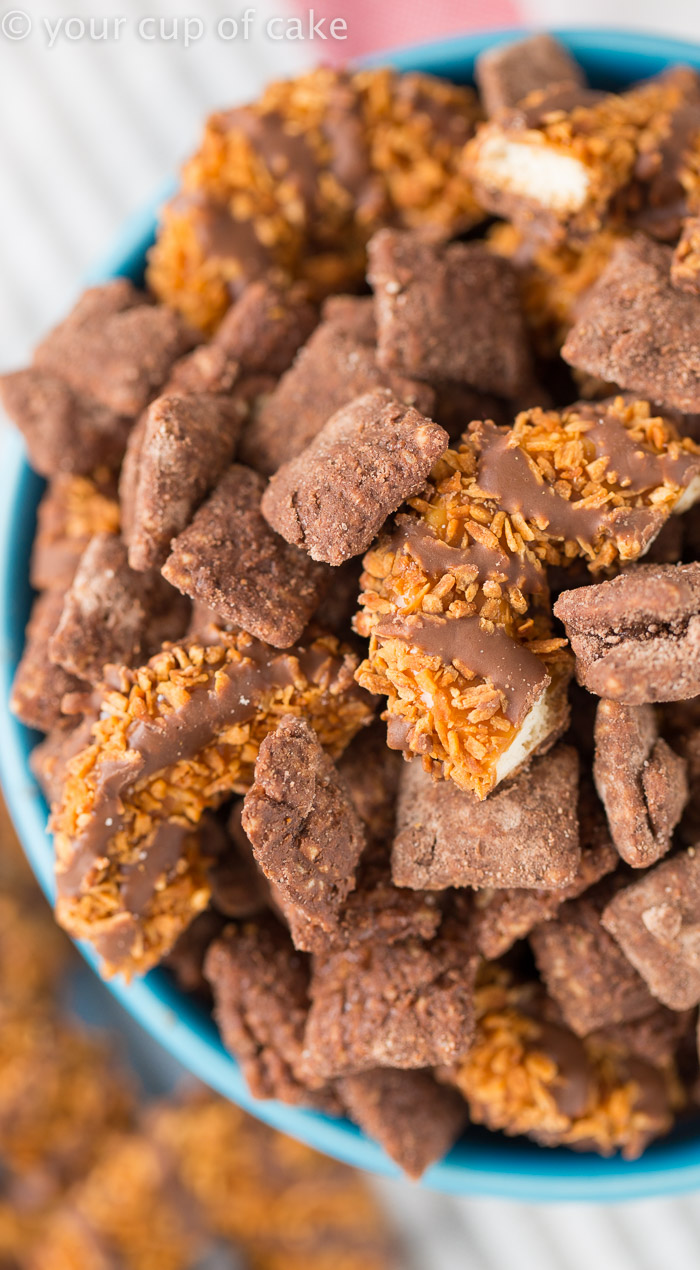 My secret to the best Muddy Buddies! I'm fairly convinced I was the first to discover this amazing trick several years ago when I was still in college. But today I used it to create these (Better than a) Make Out Muddy Buddies! I've been feeding these to tons of friends the last few days and each time people try them, their eyes roll back into their heads. And then they exclaim, "Are these Samoas?!?!" And then with a big smile I respond, "Yessss" and then they dive in for another handful so happy to be alive.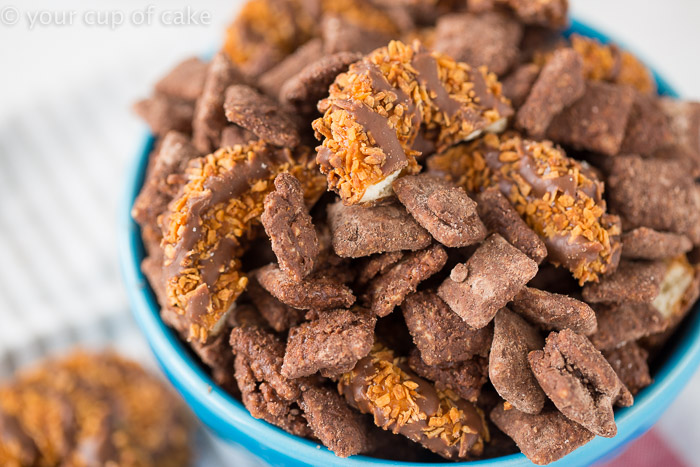 So is it better than a make out? Well, that depends on who you're making out with. I've made out with some "woodpeckers" and a few "fire hydrants" who were so slobbery I almost drowned–I should have worn a lifejacket on those dates! So yeah, these are definitely better than those make outs! Just turn on some Netflix and chill with your new favorite Buddies.
My fun little video to show you just how easy these are!
Not so fun fact: I filmed this video the first time and then realized it was all completely out of focus. Sad day. I must have bumped my camera right before I started filming. Sometimes (all times) being a one (wo)man band is tough.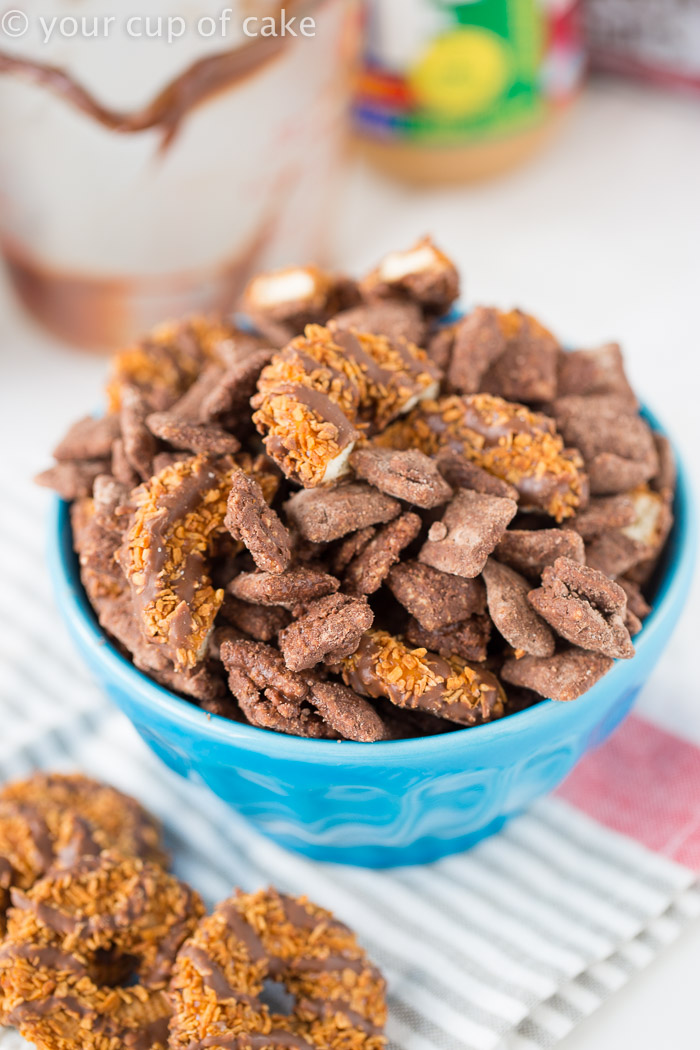 I have close to 30 recipes for Puppy Chow / Muddy Buddies! They're just so simple to make and can feed a crowd. Plus, not having to turn on the oven is always a nice thing. And with all the Valentine's candy on the grocery shelves, this is a perfect way to stretch it out! Just make a big batch of Buddies and stir the candy right in!
And guess what, start to finish these only take about 5 minutes to make! You just can't beat that.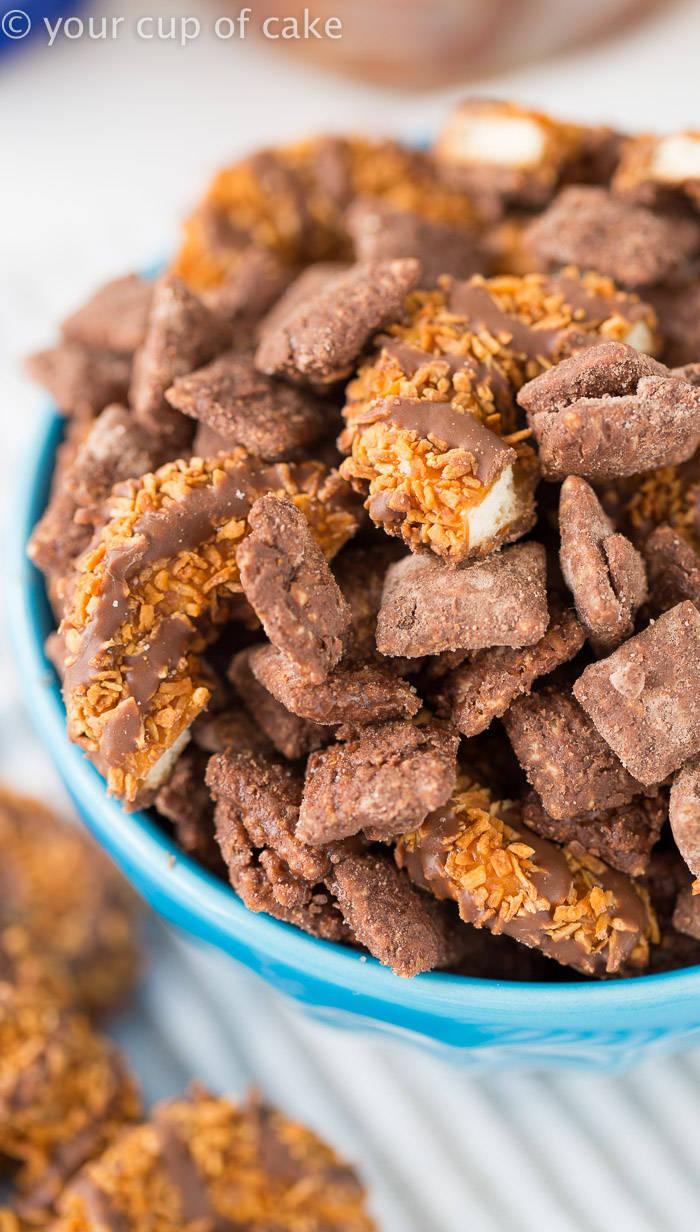 Are you drooling yet? Peanut butter, chocolate. coconut, caramel….. what else is missing? Nothing! Well, maybe a man to make them and feed them to you. Now THAT is what I call a date night!
Need more muddy buddy recipes?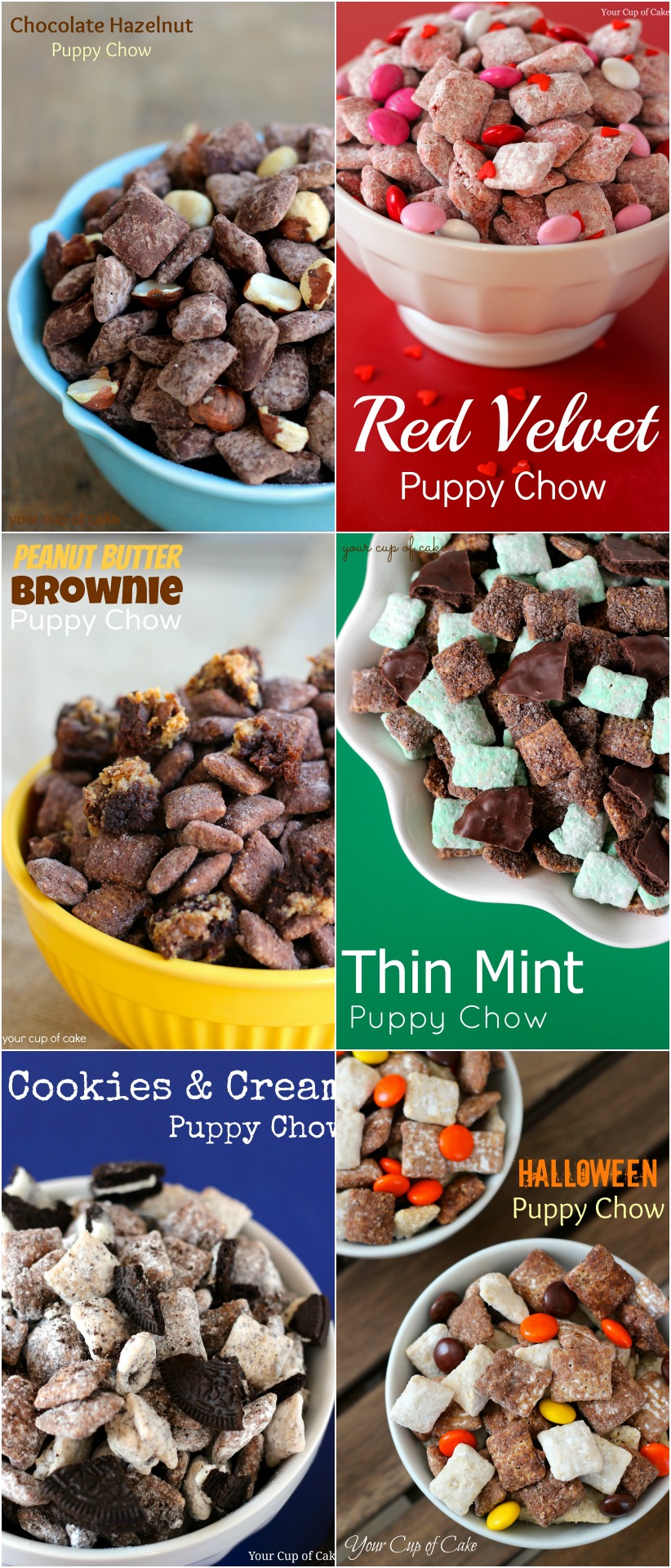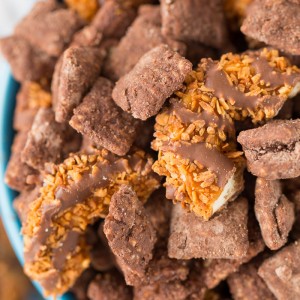 Make Out Muddy Buddies
Ingredients
6

C.

Rice Chex Cereal

1

C.

chocolate chips

2/3

C.

peanut butter

creamy

1

C.

brownie mix

just the mix straight from the box

1

pkg. Samoa cookies

or OREOS
Instructions
1. Place cereal in bowl.

2. Place chocolate chips and peanut butter in a microwave proof bowl (I like to use a pyrex measuring cup) and zap in the microwave for 30 seconds. Stir and microwave again for 15-30 more seconds and stir until smooth. Pour over Rice Chex and stir until coated.

3. Dump in a large plastic bag (or tupperware) and add brownie mix. Shake until the chocolatey cereal is covered.

4. Pour into bowl and add chopped up Samoa cookies! Let cool for 5 minutes and then serve!
Recipe Notes
If you don't want to use brownie mix use 2/3 C. powdered sugar and 1/3 C. cocoa powder. You can also add in some flour to get the real "brownie" taste like the mix!