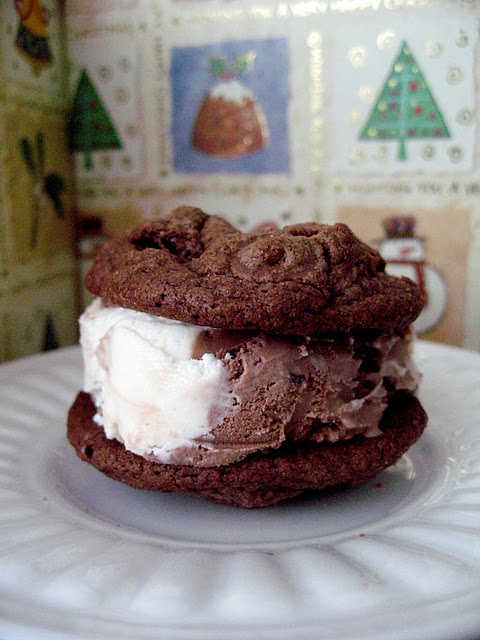 Do you ever have really embarrassing baking moments? Like you open the door to a friend or neighbor (or worse, a stranger) and they enlighten you to the fact that you have chocolate cake batter all over your face? Little do they know, you were just hardcore licking your mixing bowl.
Or wear black pants only to realize half way through the day that you have a flour handprint on your backside from baking that morning?
Well today, I was visiting a friend and they pointed out to me that my scarf had collected a fair amount of chocolate cookie crumbs. Yes, I was all dressed up and ready for the night… including a midnight snack.
Chocolate Chocolate Chip Cookies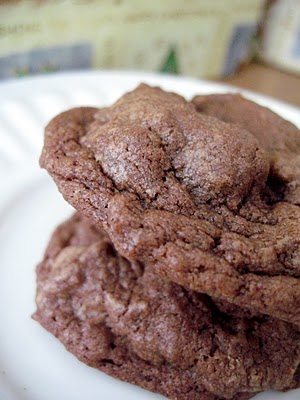 1 cup butter, softened
2 teaspoons vanilla extract
2/3 cup unsweetened cocoa powder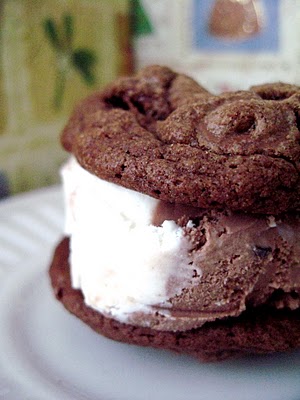 1.
Preheat oven to 350 degrees.
2.
Beat butter, sugar and brown sugar until light and fluffy. It will take a few minutes.
3.
Add eggs and vanilla and beat again for 1-2 minutes.
4.
In a separate bowl, sift together flour, cocoa, baking soda, salt and cinnamon
5.
Slowly add dry ingredients to wet while mixing.
6.
Stir in chocolate chips and walnuts.
7.
Spoon dough onto un-greased cookie sheets or parchment paper and bake for 7-9 minutes. Let cool only 1 minute on cookie sheet before moving to cooling racks.
8.
If desired, let cool and spoon soft ice cream onto cookies and make sandwiches. Let freeze for 1 hour.