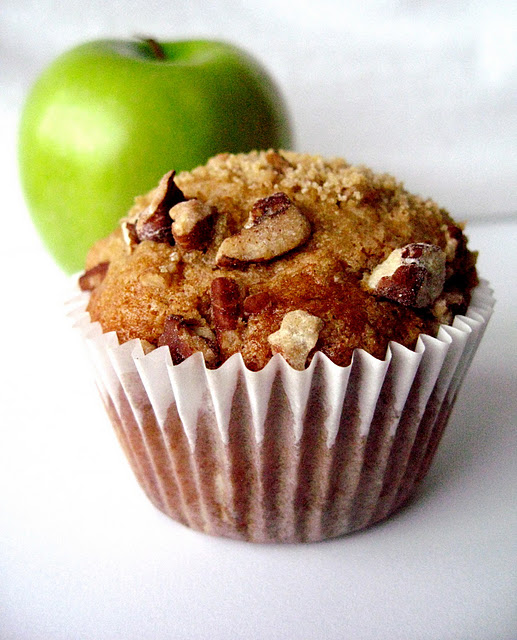 Muffins: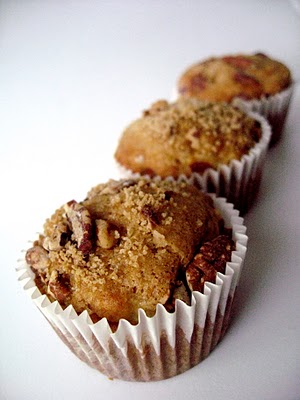 ½ cup white sugar
1 ¾ cup peeled chopped apples
Topping:
1 tablespoon melted butter
Filling:
Directions:
1.
Preheat oven to 375 degrees.
2.
Filling: Mix cream cheese, 1 teaspoon cinnamon and 1/3 cup powdered sugar until smooth. Put in a piping bag with a round tip and refrigerate.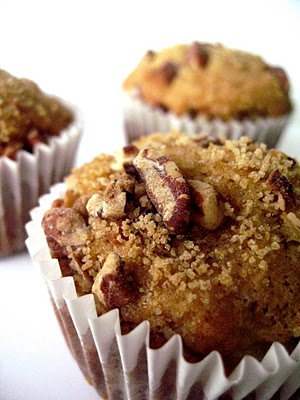 3.
Muffins: Beat brown sugar, sugar, oil and applesauce together. Add eggs and vanilla.
4.
In a separate bowl, sift together flour, cinnamon, baking soda, baking powder and salt.
5.
Slowly add dry ingredients to the wet ingredients. Add buttermilk and stir in chopped apples. Do not over mix.
6.
Fill greased muffins tins or muffin liners ¼ full. Then pipe cream cheese in to the muffin tins. Cover cream cheese filling with batter until muffin tins are ¾ full.
7.
Topping: Mix brown sugar, flour, pecans and butter together using a fork and spoon over muffins.
8.
Bake for 12-15 minutes or until a toothpick comes out clean. (Press the toothpick into the outer edge of the muffin to avoid the filling.)