Learn how to make cute owl cupcakes using Oreos and candy! These Easy Oreo Owl cupcakes are perfect for cupcake decorating parties all year long!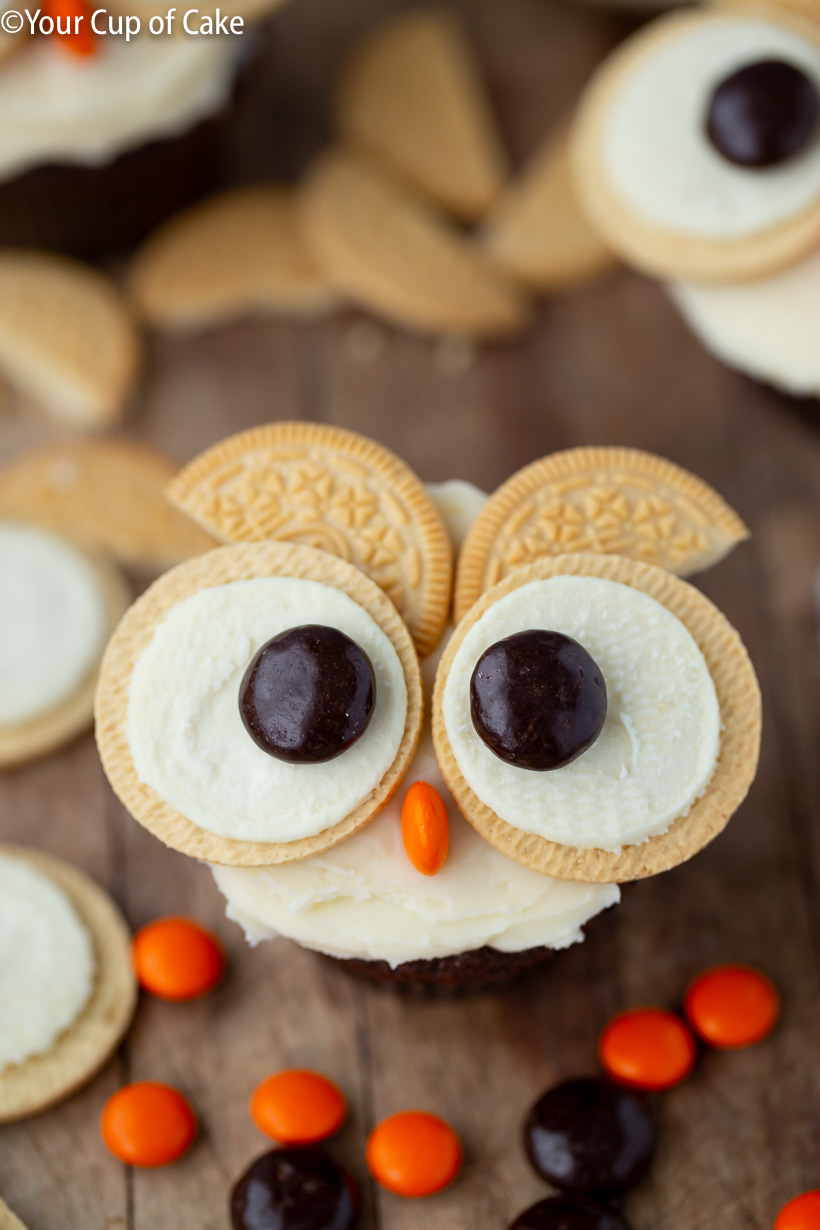 Easy Oreo Owl Cupcakes
My husband loves owls! So when I saw these cupcakes floating around on pinterest I knew I needed to make a batch to surprise him with! I love cupcakes where you can make animals or characters out of common candies, so these Easy Oreo Owl Cupcakes are right up my alley! No matter who you are or how confident you may be in the kitchen, your cute owl cupcakes can look just like mine! The trickiest part is sometimes splitting the Oreos so they don't break! I just ate the casualties as I worked 🙂 . I also made these adorable owl cupcakes because our baby girl has been using the Owlet Smart Sock Heart Rate Monitor! Hear all about how much I love this baby product below!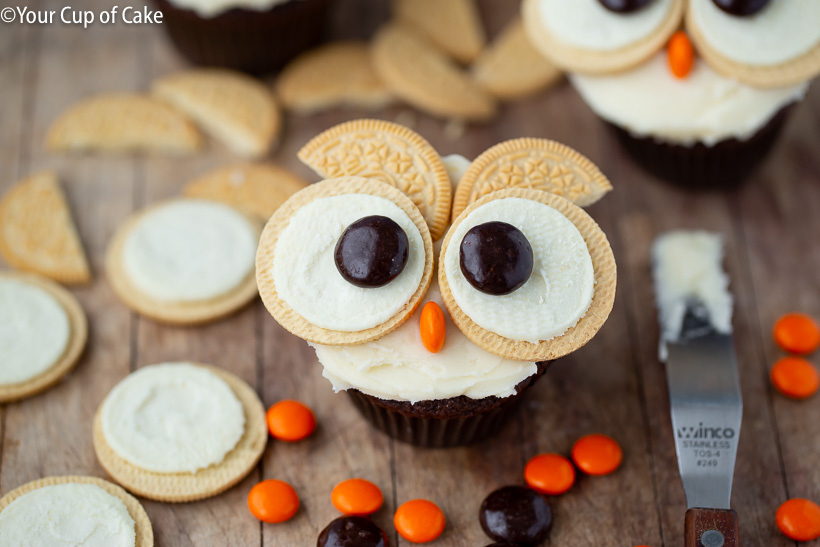 How to Make Owl Cupcakes
You'll notice I don't give a recipe for the cupcakes or the frosting, that's because you can use whatever flavors you want! You could buy unfrosted cupcakes from the grocery store and a can of frosting or make your favorite banana cupcakes and use chocolate frosting with chocolate Oreos! I'm just showing the step by step process of how to make these Easy Oreo Owl Cupcakes!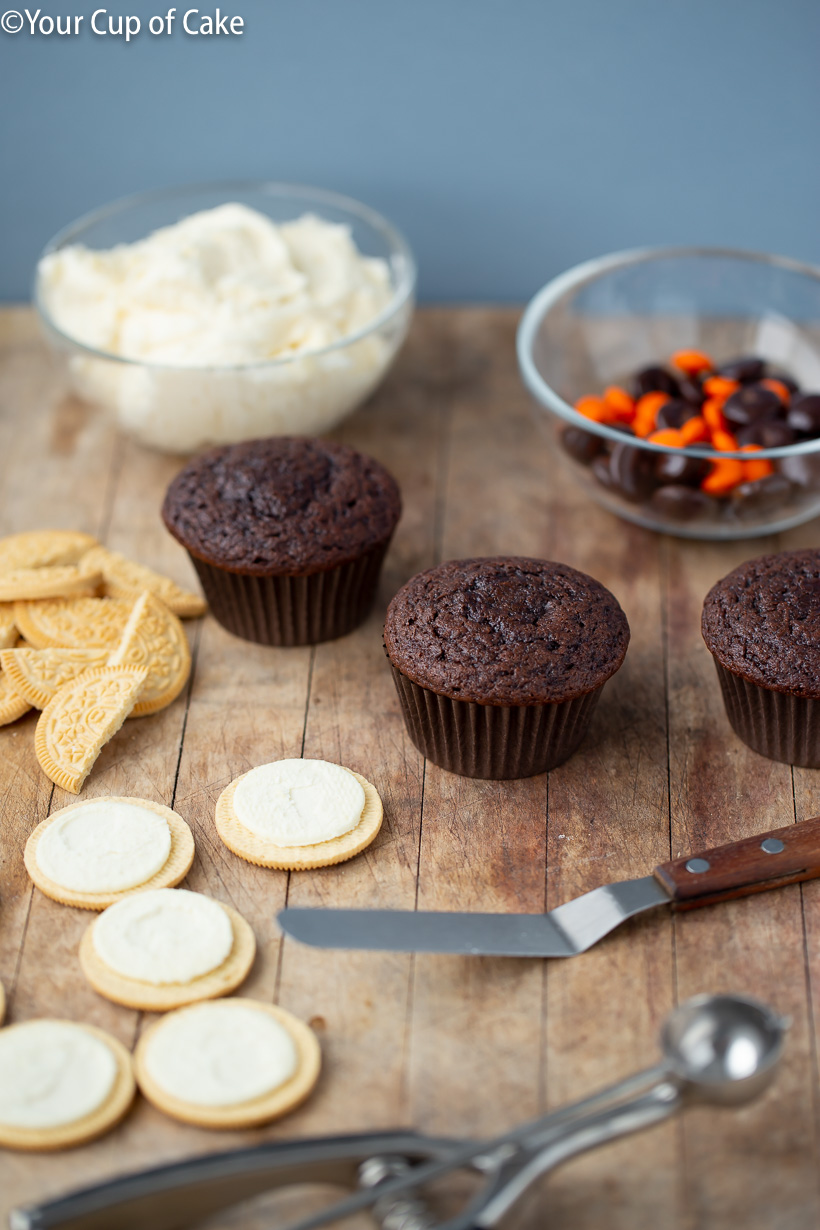 First you'll want to frost your cupcakes! No fancy tools required for this, just use a knife or spoon to slather it on!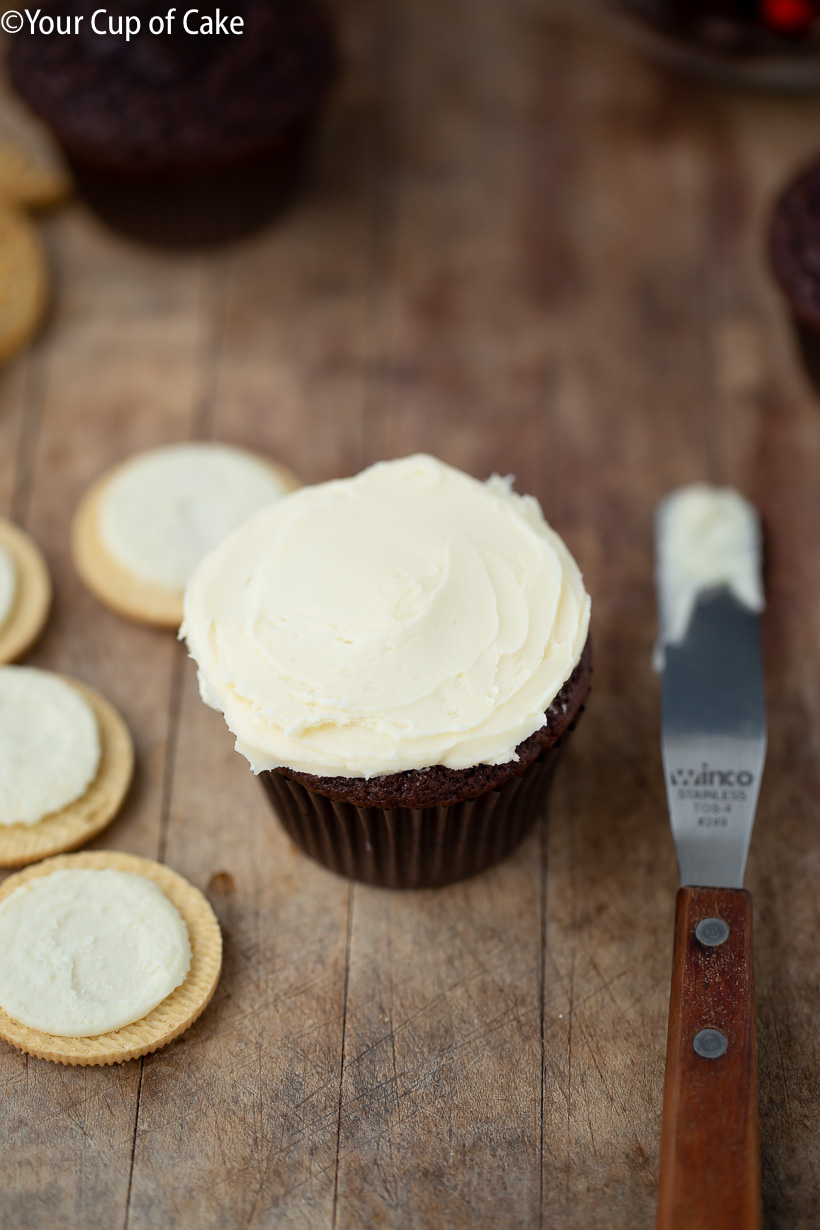 Eyes and eyebrows/eyelids! Splitting the Oreos can be a little tricky sometimes. I get Oreo packages where they're all super easy to split and others where it's a battle. If you're doing this with children, I would suggest splitting all or most of the Oreos before the kids get involved and they can just place them. For the eyebrows I snapped the Oreo in half and then used a knife to make a cleaner edge, this is not needed but since I was photographing them I wanted them to look as perfect as possible.
Press your brown candy of choice into the cream sided Oreos and the orange candy between the eyes to make the beak! It's so fun how these Easy Oreo Owl Cupcakes come to "life" as soon as you pop the eyes on!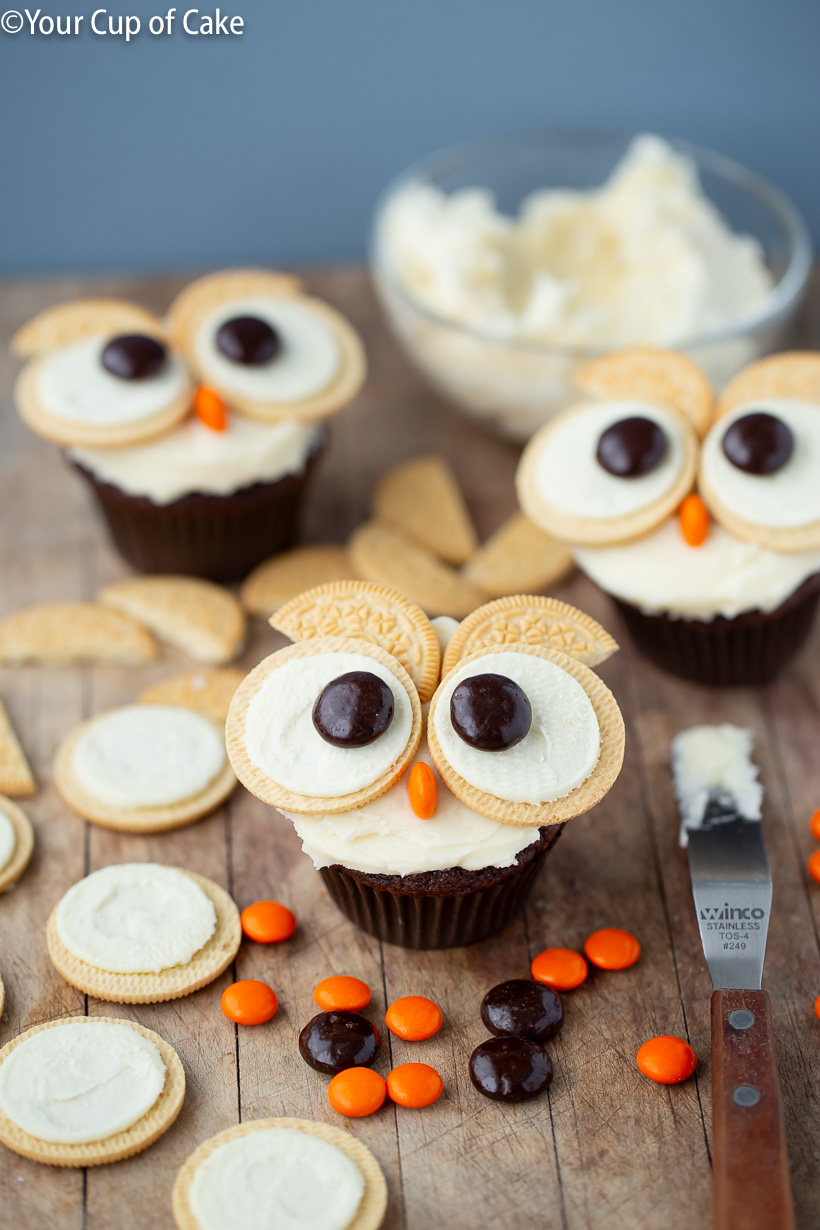 Owlet Smart Sock Review
Baby Stella arrived in early March and since then it's been full of snuggles, diaper changes, late nights and watching her giggle in her sleep! We did so much research this last year looking into baby gear. We compared car seats, cribs, strollers, you name it! It was very important to us to spend our money wisely since Parker (my husband) is starting school again this fall. One of our favorite baby products is the Owlet Smart Sock! Oh my! I can't tell you how much stress this smart sock has taken away from new motherhood. This fun little "sock" has a monitor in it that will notify me if Stella's heart ate or oxygen levels fall outside the preset zones. There's a little base station that I keep on my nightstand and if the smart sock needs to alert me, the base station will sound an alarm. So I don't have to worry when she's in her nursery sleeping alone! There's also an app that's connected to the sock so I can check and see her stats!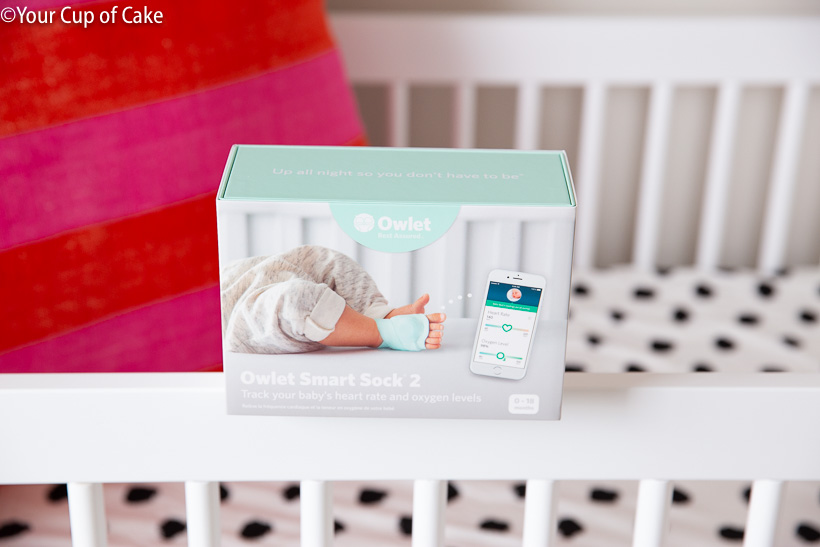 Motherhood is so overwhelming, it's nice to know there are products out there that can help relieve some of that stress and help me sleep better at night! Because let's be honest, I'm not getting much sleep these days but when I do sleep, I need it to be peaceful. Now I know that you may be thinking, what happens when the sock doesn't fit anymore or gets dirty? Well, the monitor comes out of the sock! You can easily wash the sock and the product comes with several sizes so your sweet baby can wear it until they're about 18 months old. There are so many things that can happen to our babies, some may be genetic or even a freak accident. So I love the Owlet Smart Sock because it's helping me feel like I'm doing everything I can to keep my baby safe.
Look at that cute little foot!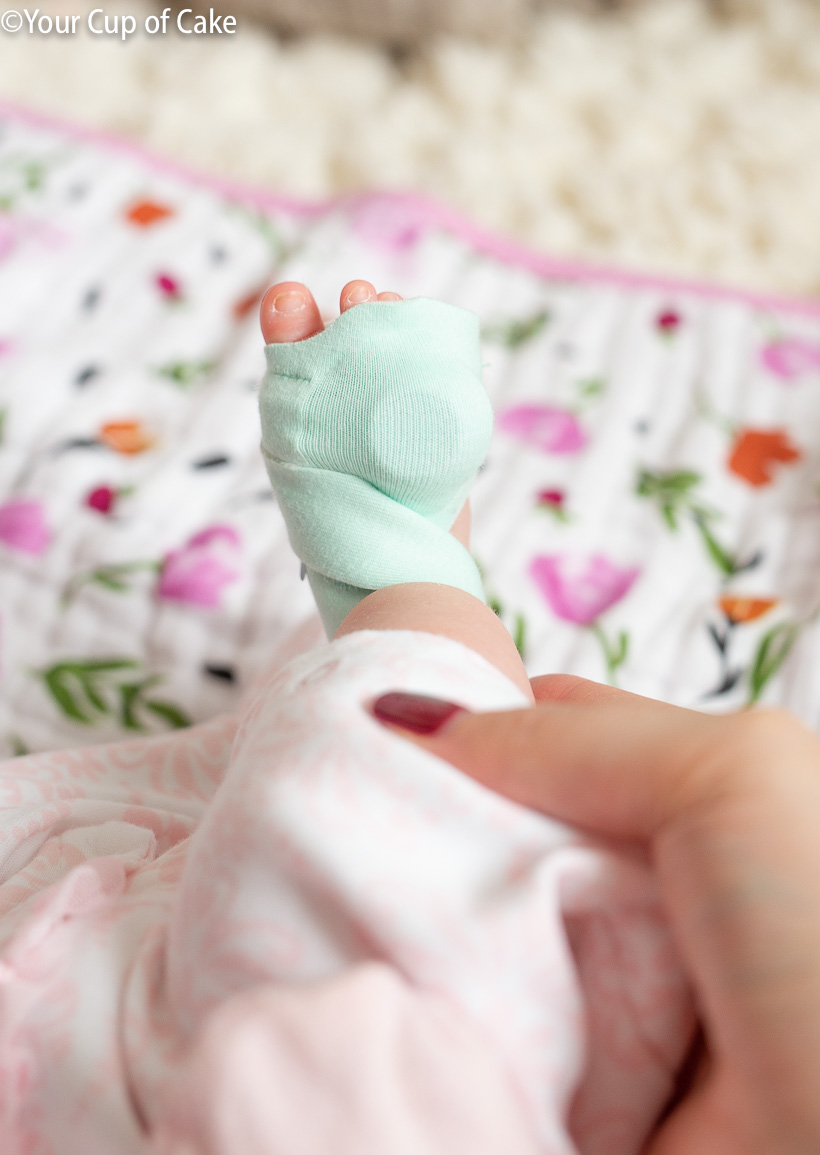 Her leg gets chunkier every day!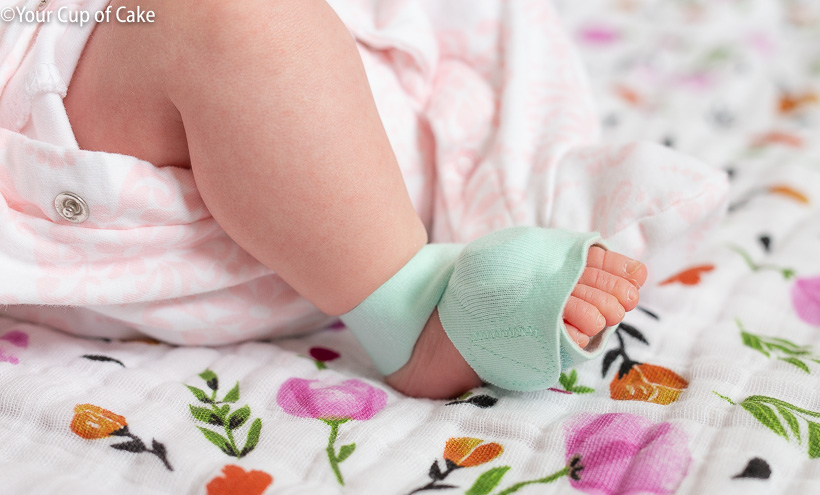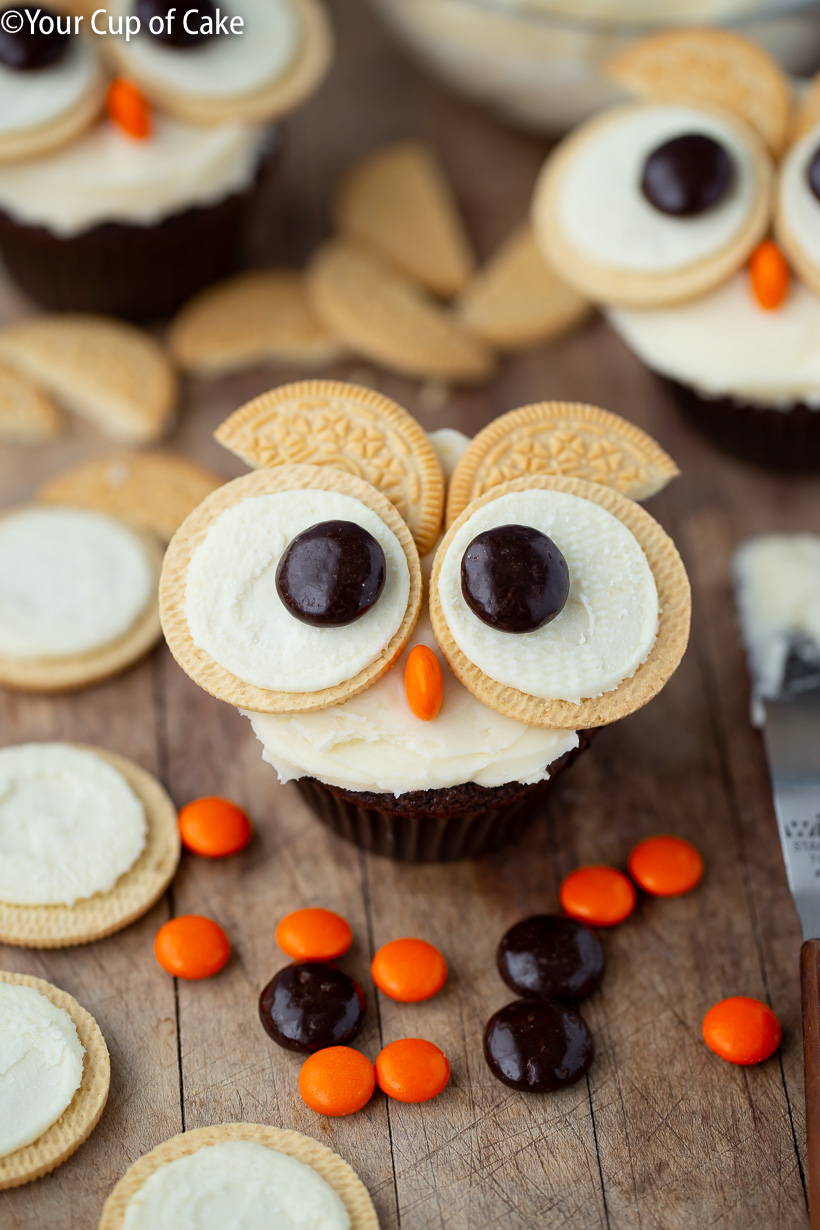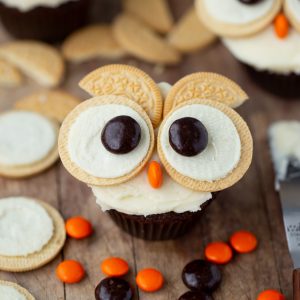 Easy Oreo Owl Cupcakes
Ingredients
20

cupcakes

1 1/2

cup

frosting

40

Oreos

golden or chocolate

40

junior mints, brown M&M's or milk duds

for "eyes"

20

orange M&M's or Reese's Pieces

for "beaks"
Instructions
Split Oreos and use the cream side one's as "eyes" and place on to frosted cupcakes. Break the non-cream side Oreos in half to make "eyelids/ eyebrows."

Place brown candies (Junior Mints, M&M's, Milk Duds... whatever you have) onto the cream side Oreos to make "pupils" and place the orange candy in to the frosting to make the owl's "beak." Enjoy!
This post was sponsored by Owlet. All opinions are my own.