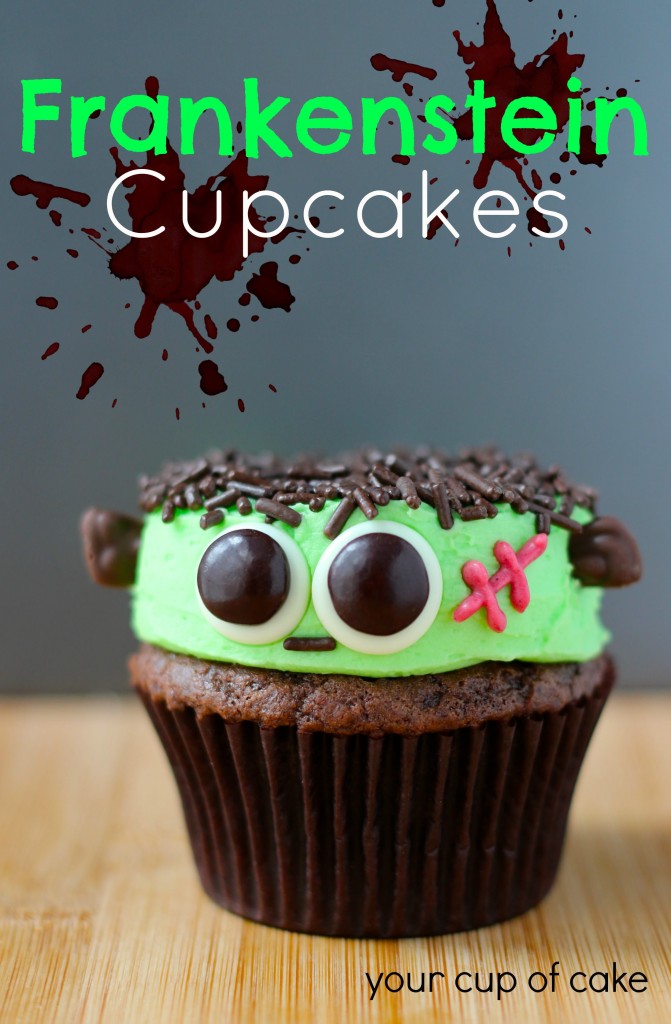 The Story:
Alright, I told you about my awful childhood Halloween costume decisions already but let's revisit 1st grade. It was 1996 and I chose to forgo the pink princess costumes for a black 80's dress from Goodwill. And yes, there were shoulder pads. To that I added a black and white wig, black lipstick, dark blush and a veil. Frankenstein's wife.
I must have looked like the most troubled 1st grader in my entire class.
Because everyone likes seeing the step by step photos… but seriously, once those eyes went on I just couldn't help but to laugh because I felt like he was starring at me!!!
Here's a video I made about making these cuties and an updated blog post on Frankenstein Cupcakes too!


Adorable Frankenstein Cupcakes with M&M eyes and sprinkle hair! Perfect for Halloween!
What I refer to as "Melts" in all my puppy chow recipes can be bought at places like Michael's, Hobby Lobby, WinCo BUT you can also use Almond Bark! I like using melts or almond bark because they don't burn or anything in the microwave and are meant for candy making so that melt down really thin.
Any product that melts down really well usually comes looking like these little "disks" (Except for the barks)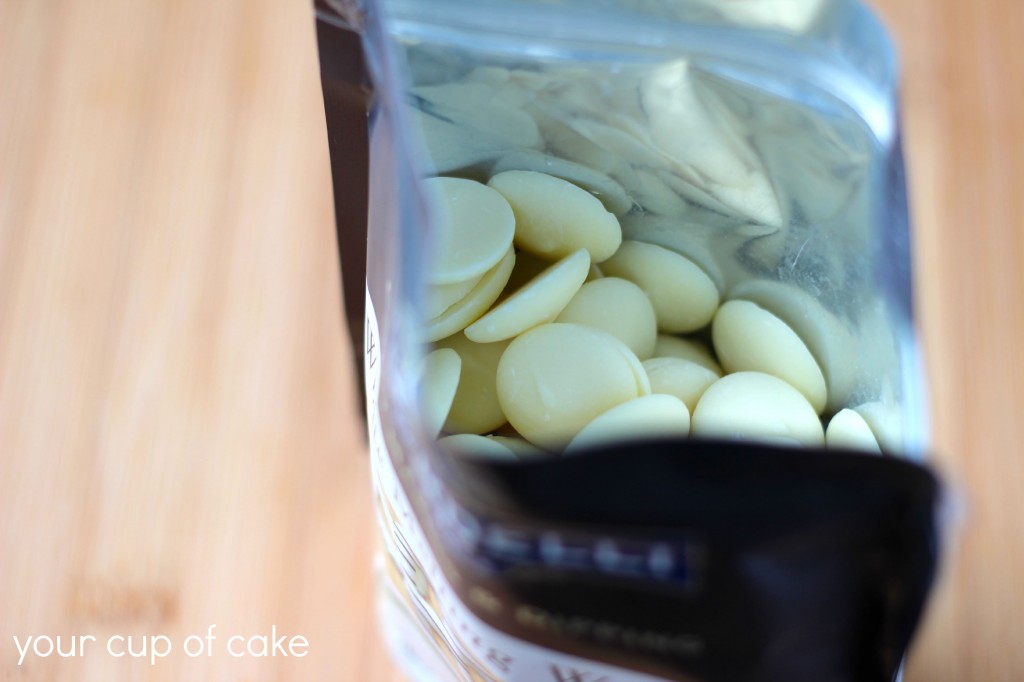 Chocolate candies for the eyes. I picked out all my brown ones to use before I started but you can use all the colors to get creepy looking Frankensteins!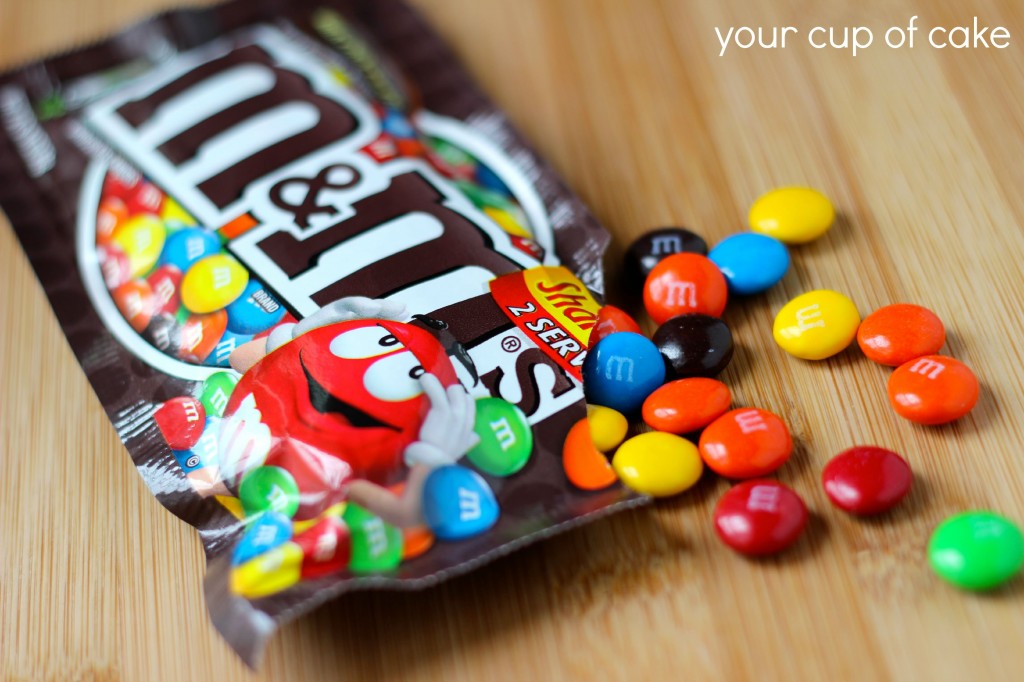 Mini piping bag from a little plastic bag, I do this all the time for chocolate stuff because it means I just get to throw the bag away and not wash it!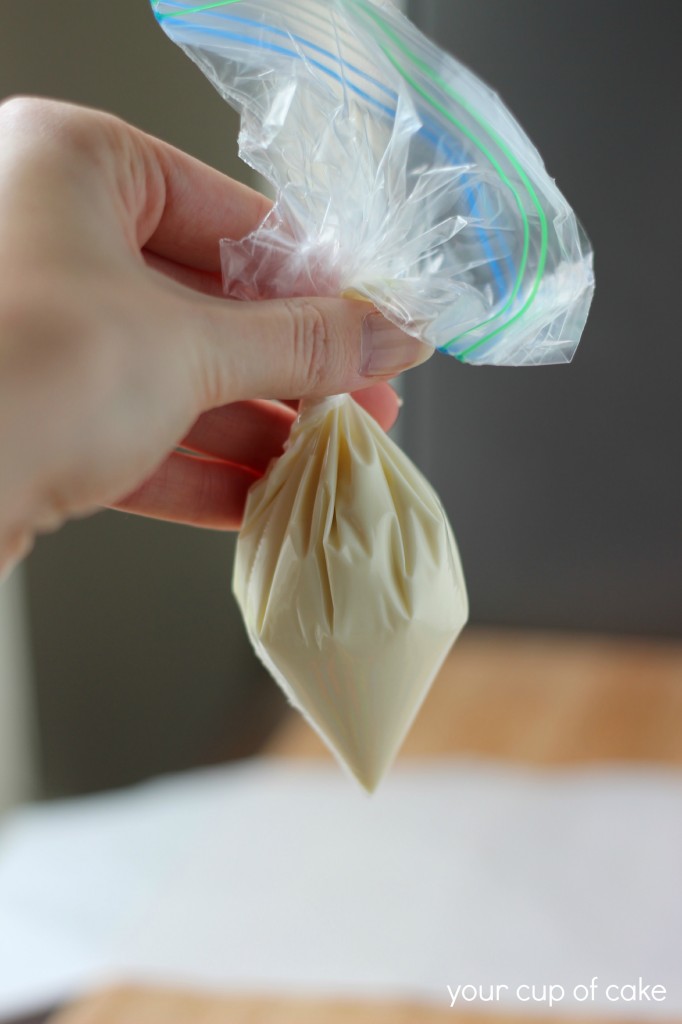 EYES!!! Remember, the melts will start to cool and harden fairly quickly, so make sure to press the candies on soon. Also, if the melts are really runny it can be a little tricky, I never really squeezed my bag and just let it drip out instead. Just practice a little and you'll be great!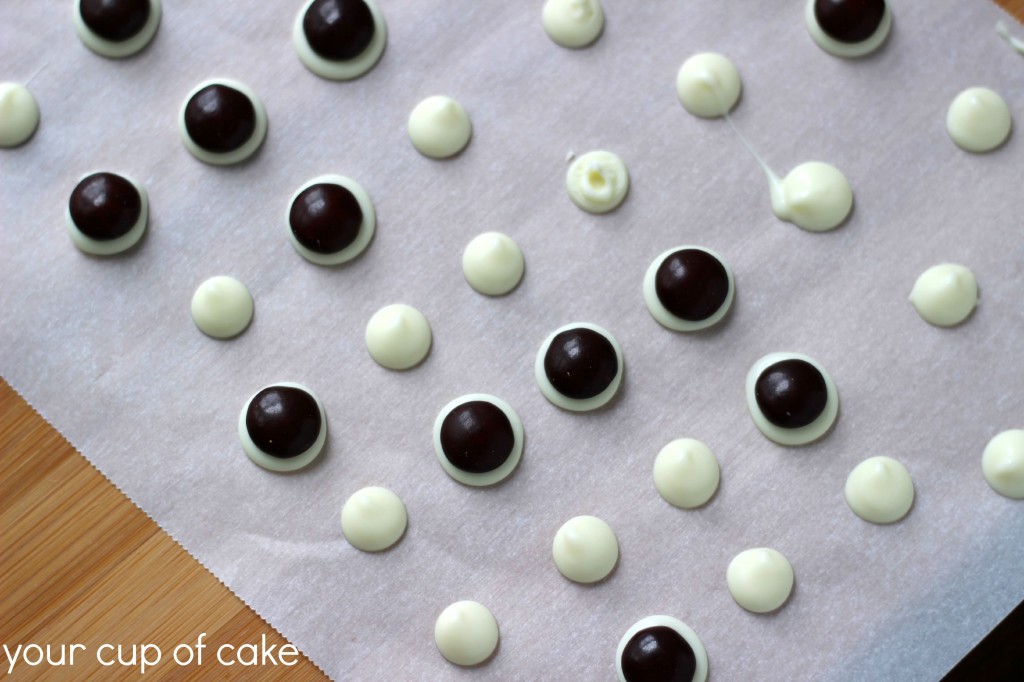 So cute and totally edible! As cute as a lot of the Halloween cupcakes are, who wants to eat the fondant or the huge ice cream cones (witch hats) on top of them?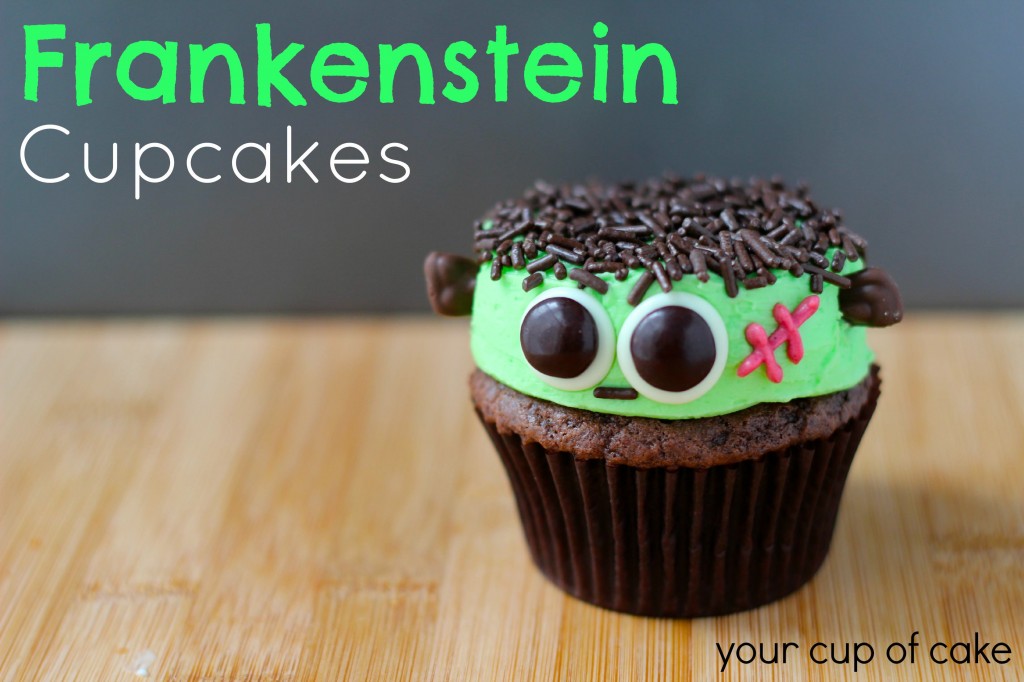 My little photo set up in my temporary apartment. A cookie sheet as my backdrop, a cutting board for the tabletop a cute cupcake!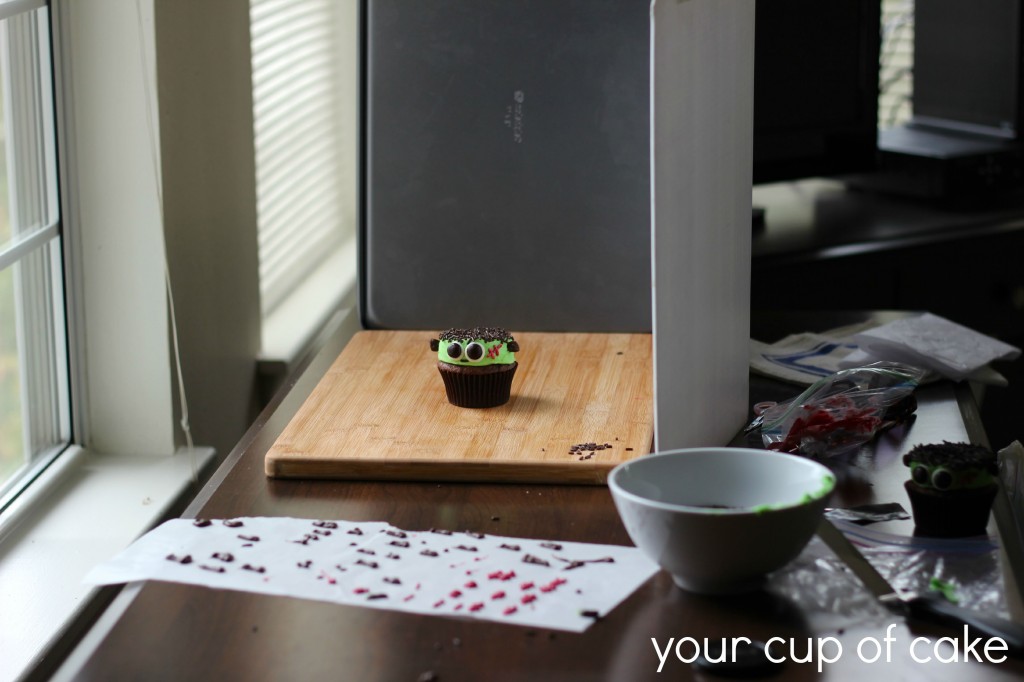 Make sure to check out my Reese's Frankenstein Cupcakes too!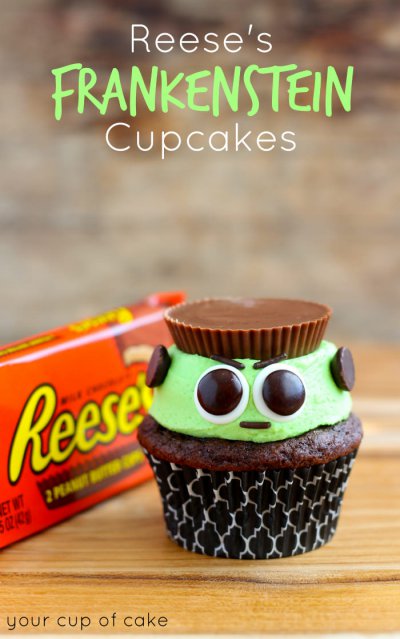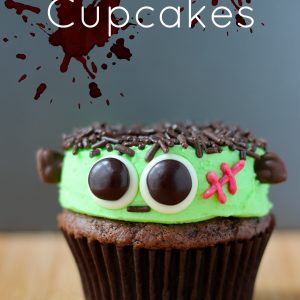 Frankenstein Cupcakes
Ingredients
Cake:
1 box Devil's Food Cake Mix
3 eggs
1/2 C. oil
3/4 C. milk or buttermilk
3/4 C. sour cream
2 tsp. vanilla extract
Green Frosting:
1 1/2 C. butter softened
1 tsp. vanilla extract
1 1/2 tsp. peppermint extract optional
4-5 C. powdered sugar as needed
green dye liquid or gel
Ghiradelli White Melting Wafers = Whites of eyes/ Stitches (add red gel dye)
M&M's = eye balls (I used the brown ones)
Chocolate Jimmy Sprinkles = Hair/Nose
Chocolate chips or melted chocolate = Bolts
Instructions
1. Preheat oven to 350 degrees and line pans with cupcake liners.

2. Sift cake mix to remove any lumps and set aside.

3. In a large bowl, combine eggs, oil, milk sour cream and vanilla extract until smooth.

4. Stir in cake mix.

5. Fill cupcake liners 3/4 full and bake for 16-20 minutes or until an inserted knife comes out clean.

6. Let cool.

7. Eyes: Melt 1/3 Cup wafers (to use chocolate chips read the NOTE below) in a microwave proof bowl and stir until smooth. Pour into a small plastic bag and seal. Snip the corner off the bag to using as a mini piping bag. Pipe small dollops about the size of your M&Ms onto parchment, foil or wax paper. Depending on how hot your melts are, you may want to give they a few seconds to cool off, you don't want it to be TOO runny. Then gently press an M&M into each "white" of the eyes. You can use the blue, green and red candies too! The melts will harden quickly, so don't wait too long before putting the M&Ms on them. Let cool (only will take 5 minutes).

8. Buttercream: Beat butter for 2 minutes. Add vanilla and peppermint extract. Slowly add in powdered sugar until you reach your desired consistency. Add green dye, as much as you want!

9. To assemble (see photos below), pipe a swirl of frosting on top of each cupcake. Use a knife or offset spatula to flatten the frosting. Turn the cupcake upside down and press into a bowl/plate filled with chocolate Jimmy sprinkles. Press on your eyes and use an extra sprinkle to make the nose. Use chocolate chips or Tootsie rolls (I didn't have either on hand so I melted down some chocolate piped out little rectangles) to press into the sides as "bolts." Put on a little "stitch" (You can use red frosting, I used a gel dye to color my extra melts from the eyes and piped out stitches). And you are done!!!

10. Happy Halloween!

NOTE: If you use chocolate chips or something else that isn't meant for candy making, pipe them onto parchment, foil, wax paper on a baking sheet and then place the sheet in the freezer to harden. Chocolate chips take much longer to harden...
Even more of my cute Halloween treats! My Spooky Monster Whoopie Pies are totally perfect for a kid's activity!