Halloween is coming up fast! Now, you may feel overwhelmed by all the decorations and cute treats, and while I can't help you with your decor debacles I can help you bring some cute and spooky treats to your next party!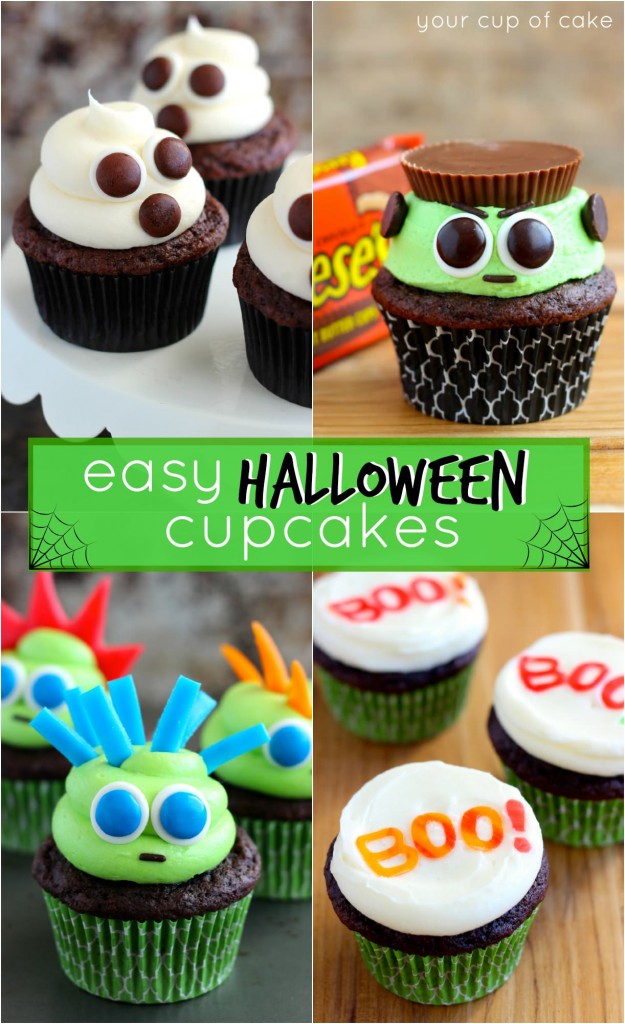 Air Head Monster Cupcakes
These Air Head Monster Cupcakes sort of came to be by accident, but how adorably spooky are they?! Just cut the Air Heads to make whatever hair-do you want! I made M&M eyes and you can see how to make them on my Frankenstein Cupcake post 🙂 This would be a great cupcake decorating activity for kids, just cut all the Air Heads into different shapes and let the kiddos get creative!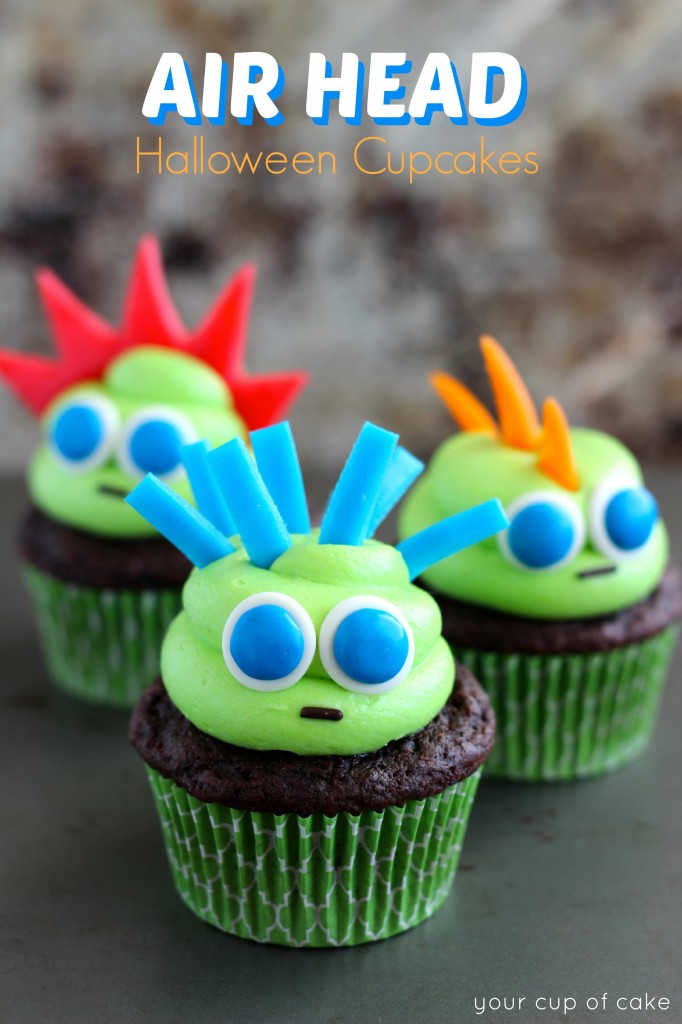 Okay, I did sneak a few pieces to eat as I was cutting… But who can blame me? Eating Air Heads takes me right back to the 4th grade when gel pens were all the rage and you couldn't get me out of my Limited Too skort 🙂 I really do wish I could get away with wearing one of those again.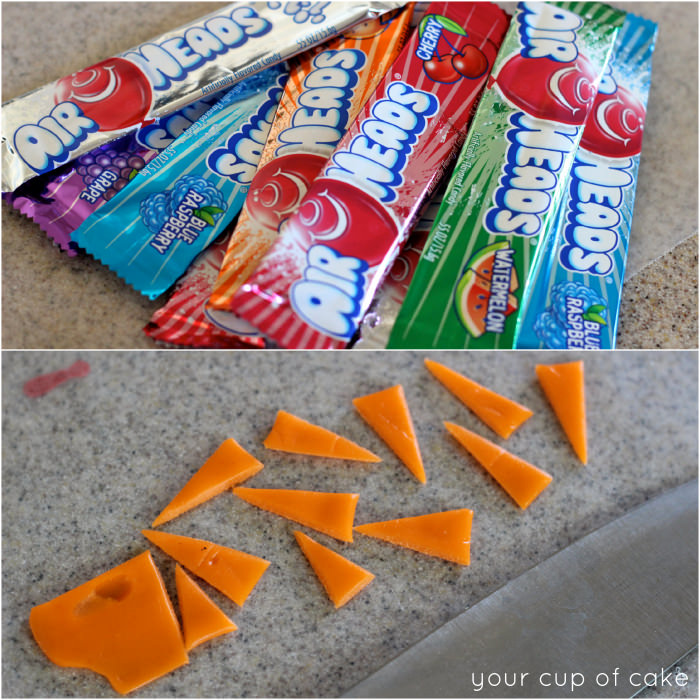 This mohawk dude was just so hilarious! He would definitely be the coolest one at the party.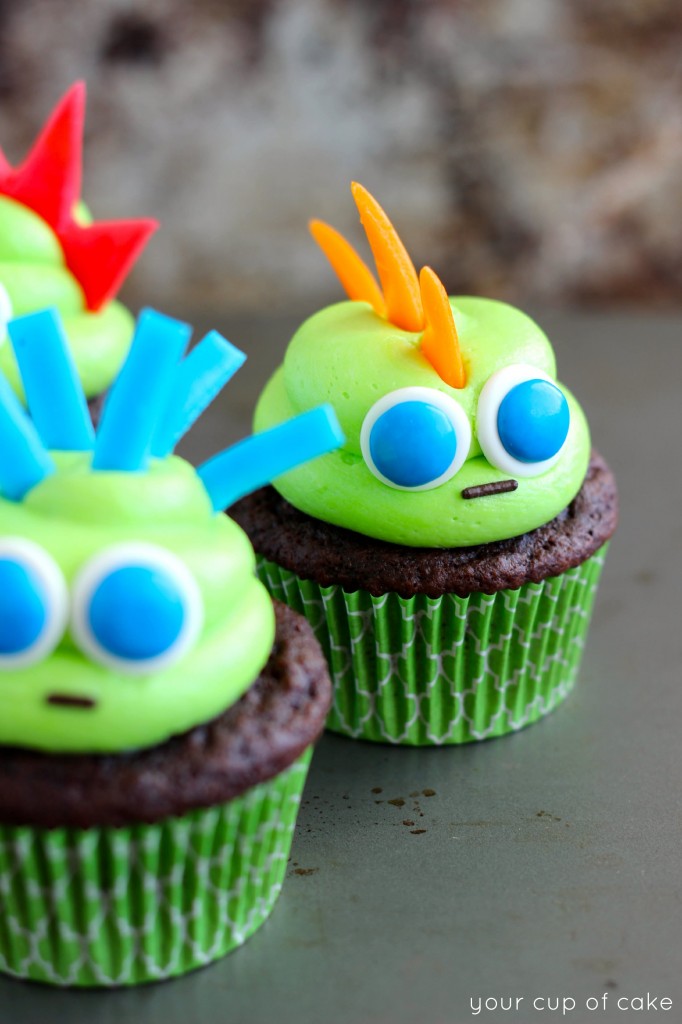 This one almost looks like the Statue of Liberty got a red crown, but it's still fun! And these awesome greaseproof liners are from Sweets and Treats!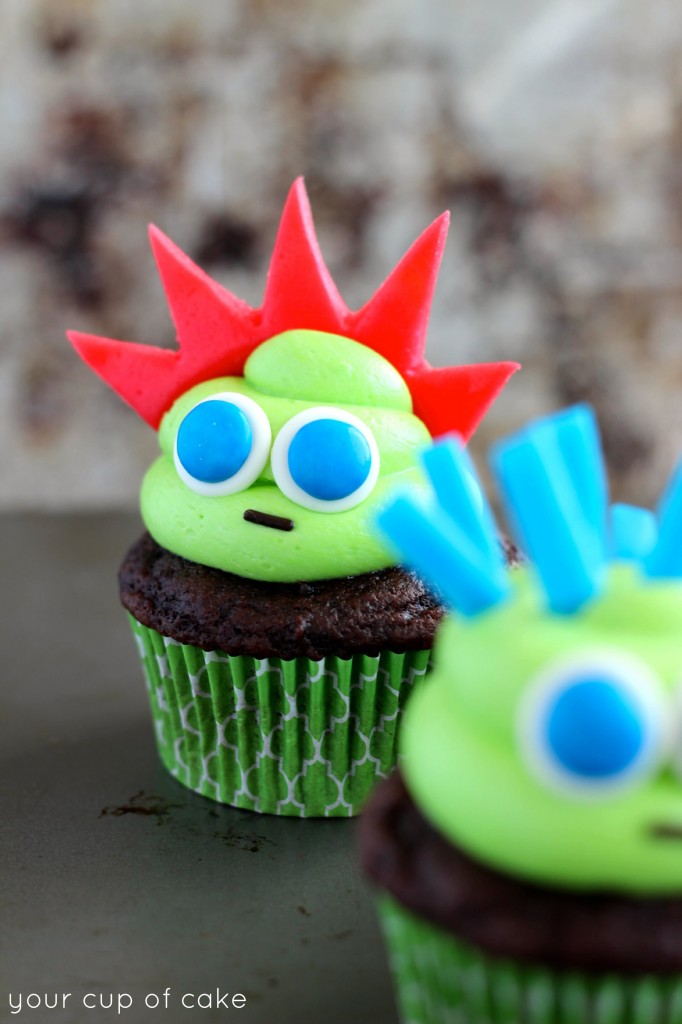 Ghost Cupcakes
Okay these are so easy! Just use M'M's for the eyes and mouth! I used left over eyes from the Air Head Monsters above (with white chocolate) but you can just use 3 M&M's an no white chocolate if you want! You can also use Junior Mints and add some peppermint to the frosting to make minty ghosts 🙂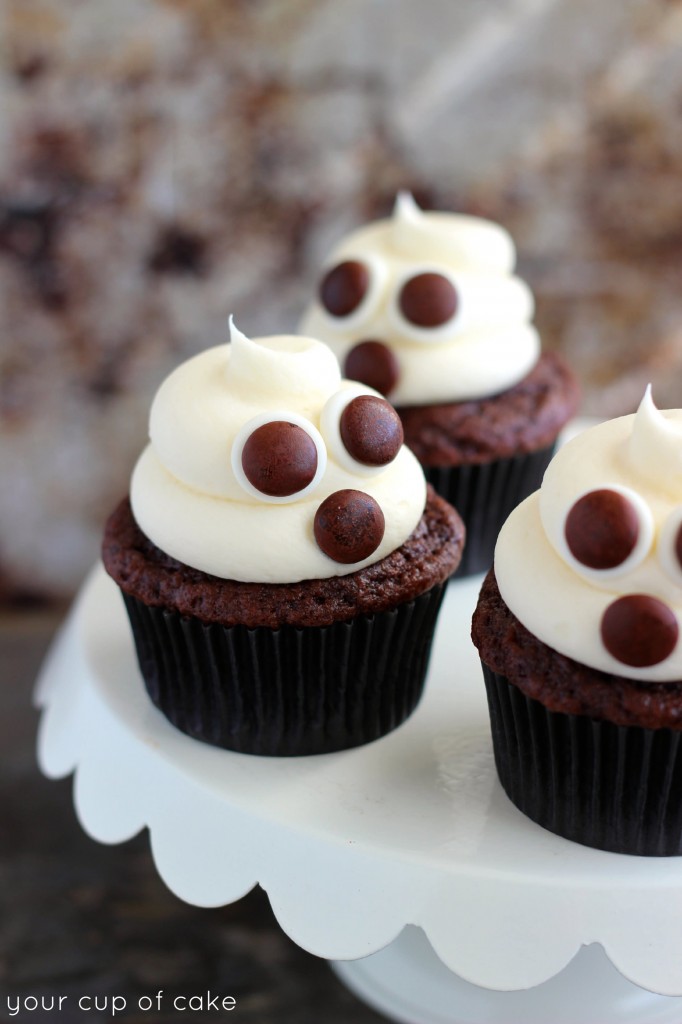 Spooky…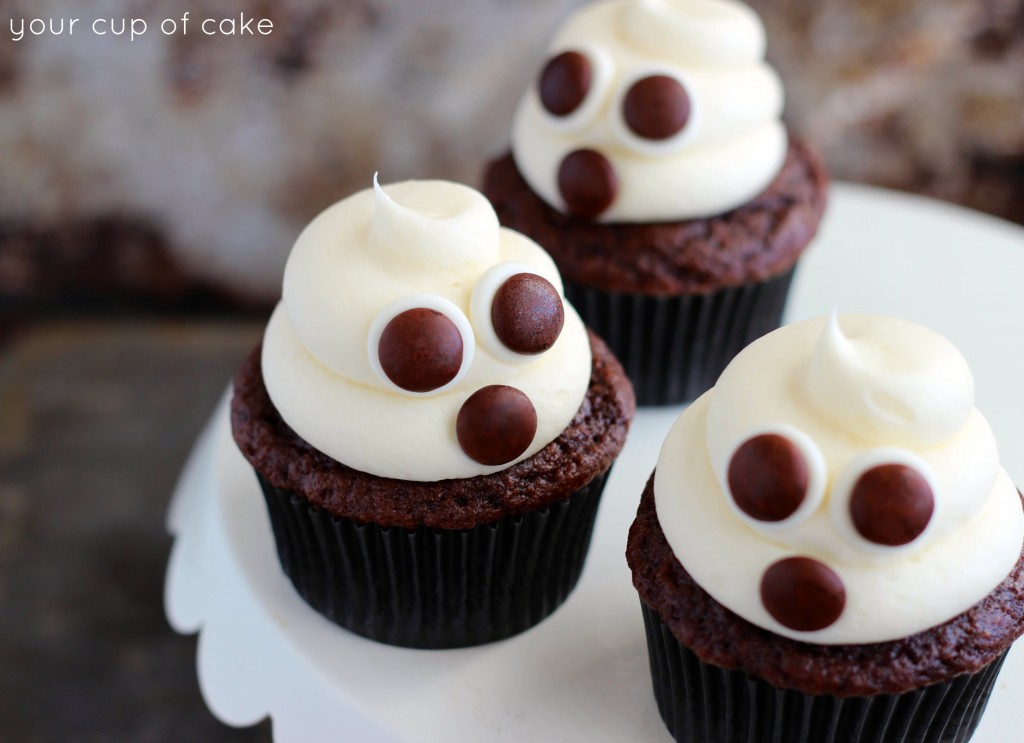 Boo! Cupcakes
I used little alphabet cookie cutters to cut out letters from Roll-Ups, but it was a little tricky. Use a table knife to gently remove the letters from the cutters!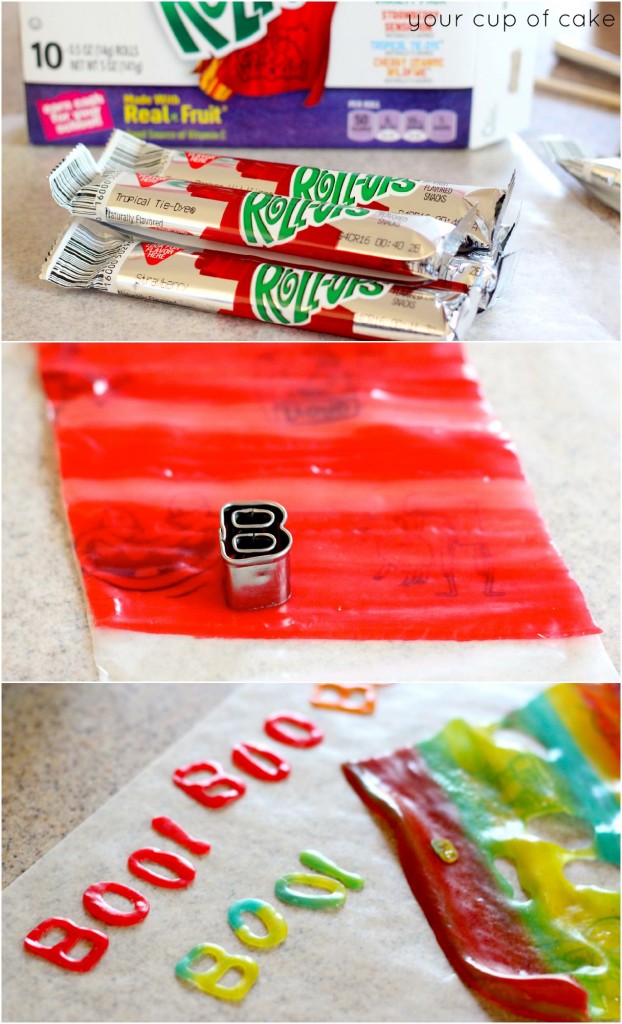 They look so cute!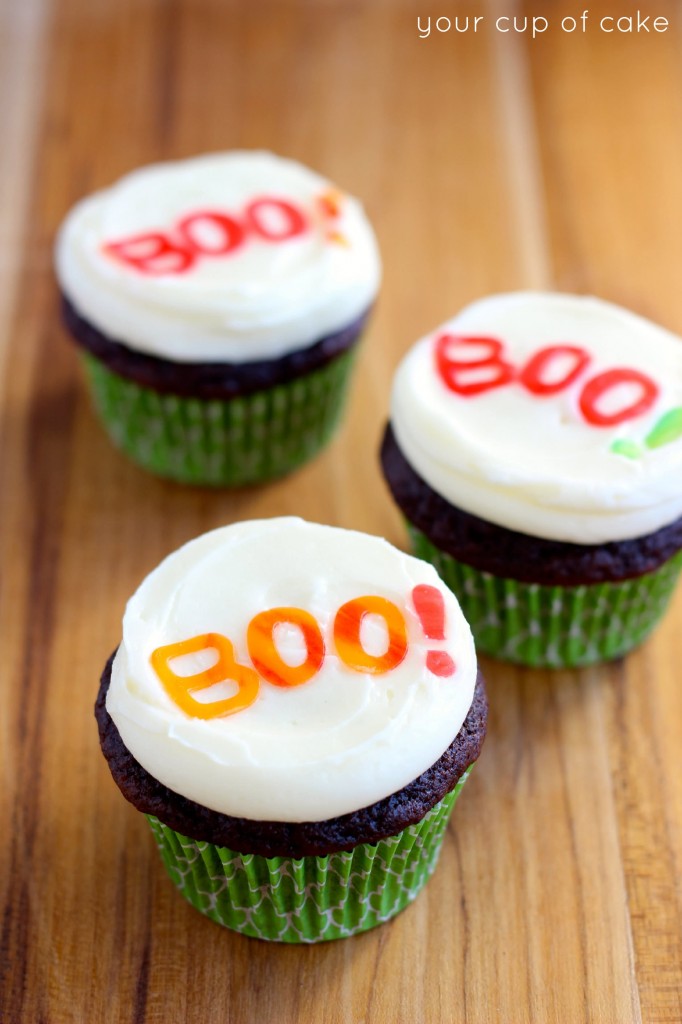 Frankenstein Cupcakes
I did an entire post on these adorable Frankenstein Cupcakes using Reese's Cups, chocolate chips, M&M's and sprinkles. So go check that out to see more how-to photos!
Seeing double? These are my original Frankenstein Cupcakes I made last year and I just updated this year to use the Reese's Cup because I thought it was so cute. But you can always use chocolate Jimmy sprinkles instead for the hair 🙂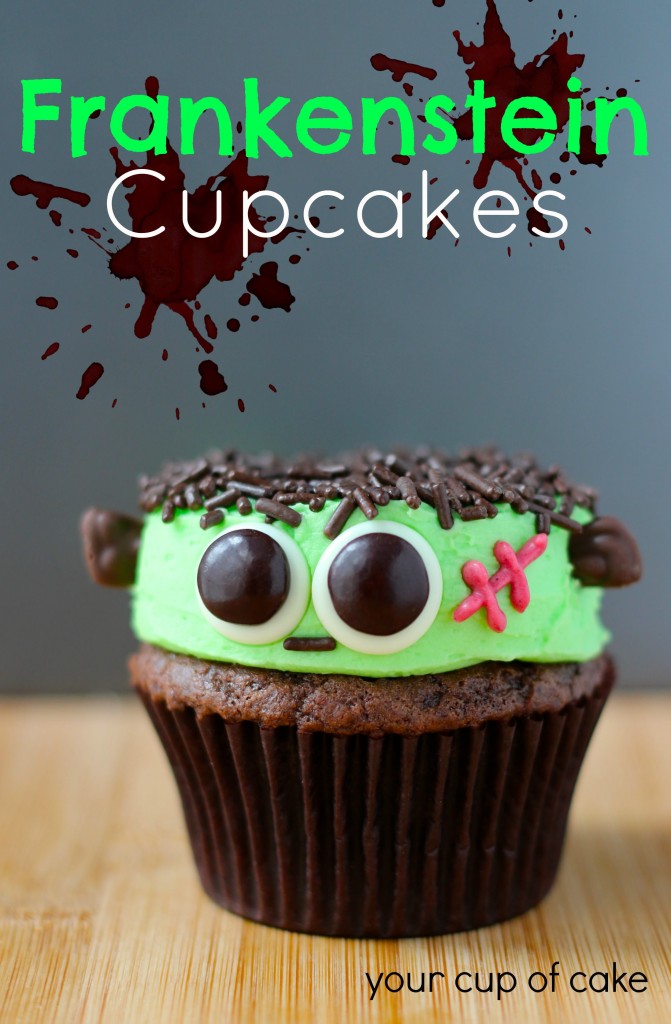 Graveyard Cupcakes
Milano cookies just got even more delicious! Just dip them in chocolate, pipe on some white chocolate letters, roll some frosted cupcakes in crushed Oreos and you have a Tombstone party!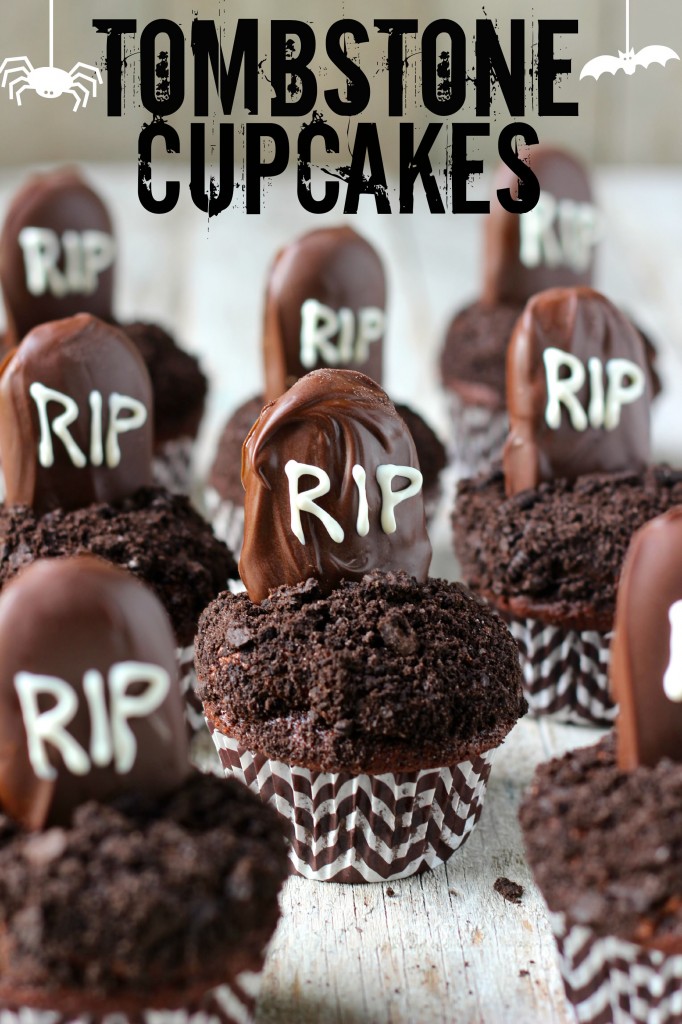 If you want something Candy Bar themed check out all my Candy Bar themed cupcakes! They're also great for after Halloween and all that extra candy…

Okay… That's all for the Halloween cupcakes but I had to take a trip down memory lane to remind you of these adorable whoopie pies! The stems are make from Tootsie Rolls and the leaf and nice are made from Laffy Taffy! Check out my Pumpkin Patch Whoopie Pie post for all the photos and directions!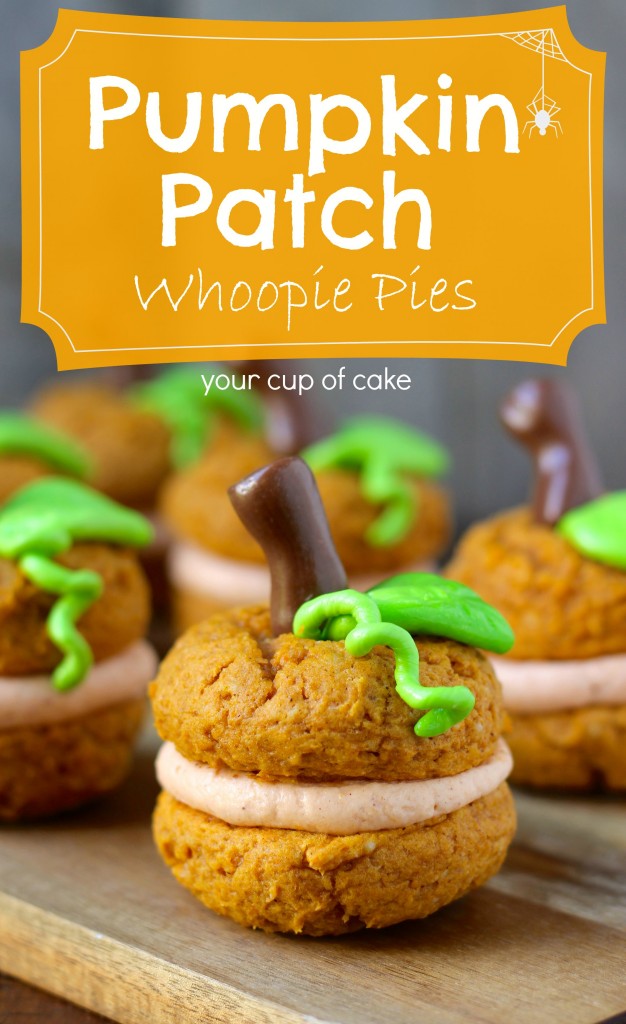 No words. These are just adorable and creepy– a combo that would only work for Halloween cookies 🙂
Find out how to make these Halloween Monster Whoopies before they eat you!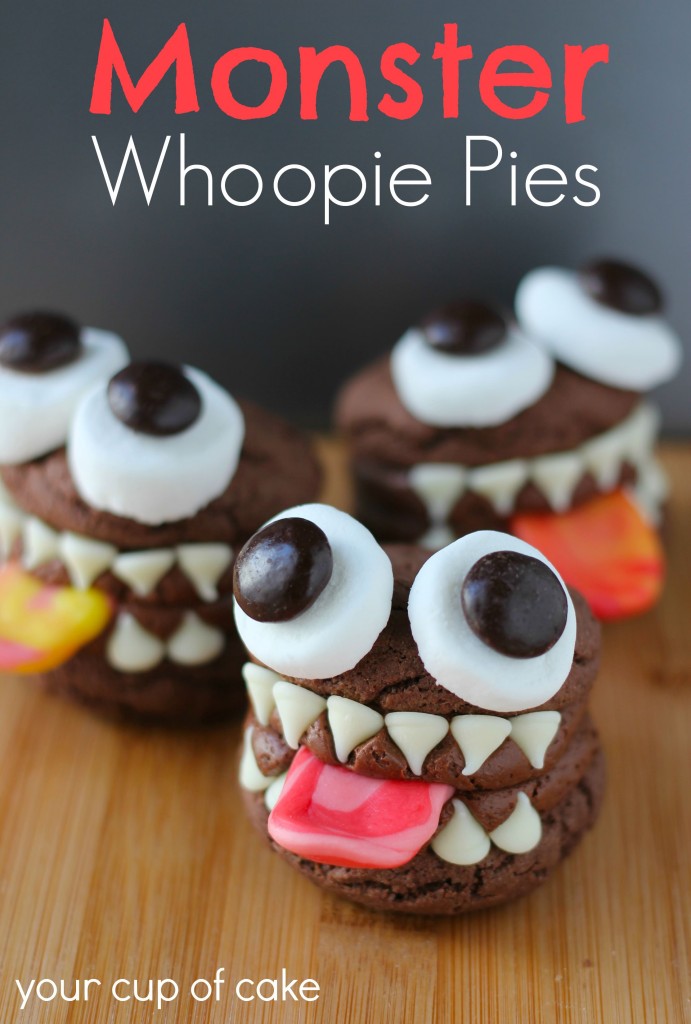 Make sure to enter the KitchenAid Stand Mixer Giveaway if you haven't yet!