Drop one of these decadent Hot Chocolate Truffles into a cup of hot milk and stir for the perfect hot cocoa! Hot Chocolate Bombs for all!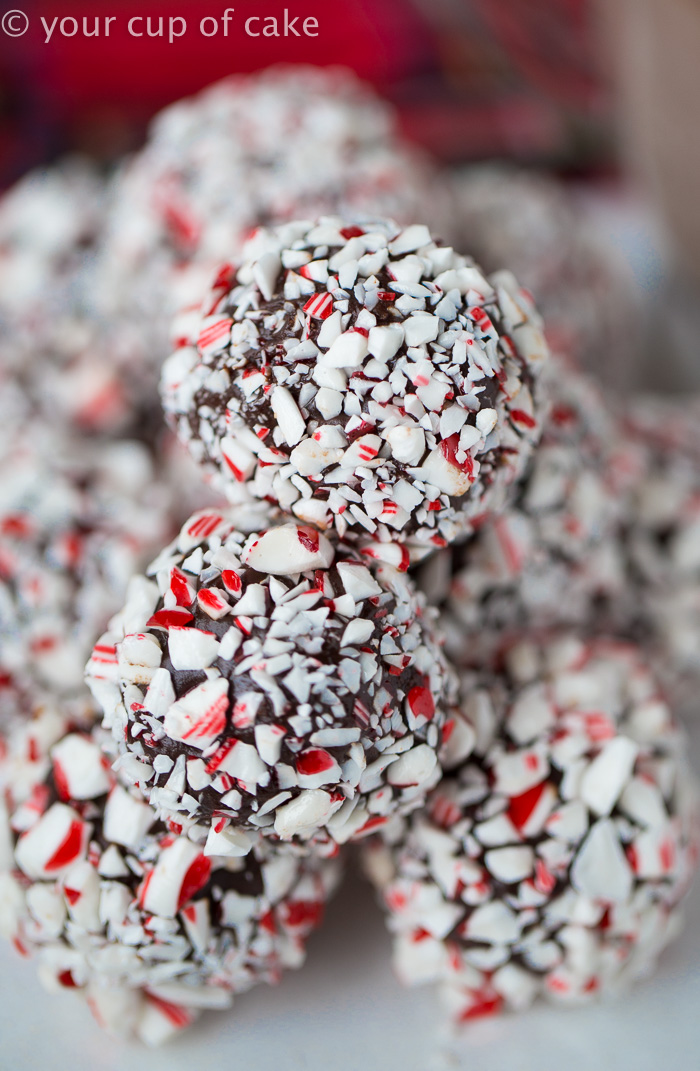 Hot Chocolate Truffles make the perfect Christmas Gift for Neighbors
These are decadent. Hot Chocolate Truffles (or some people call them Hot Chocolate Bombs) are my favorite thing to give out to the neighbors at Christmas! Just drop one into a cup of hot milk and stir for the most perfect hot chocolate! Rich, decanted and a hint of peppermint from the candy canes! They're fun to make and everyone needs some more hot chocolate during the holiday season. Plus, I like to stand out from all the sugar cookies they get 🙂 This is my favorite gift to give neighbors and they're always requesting them year after year!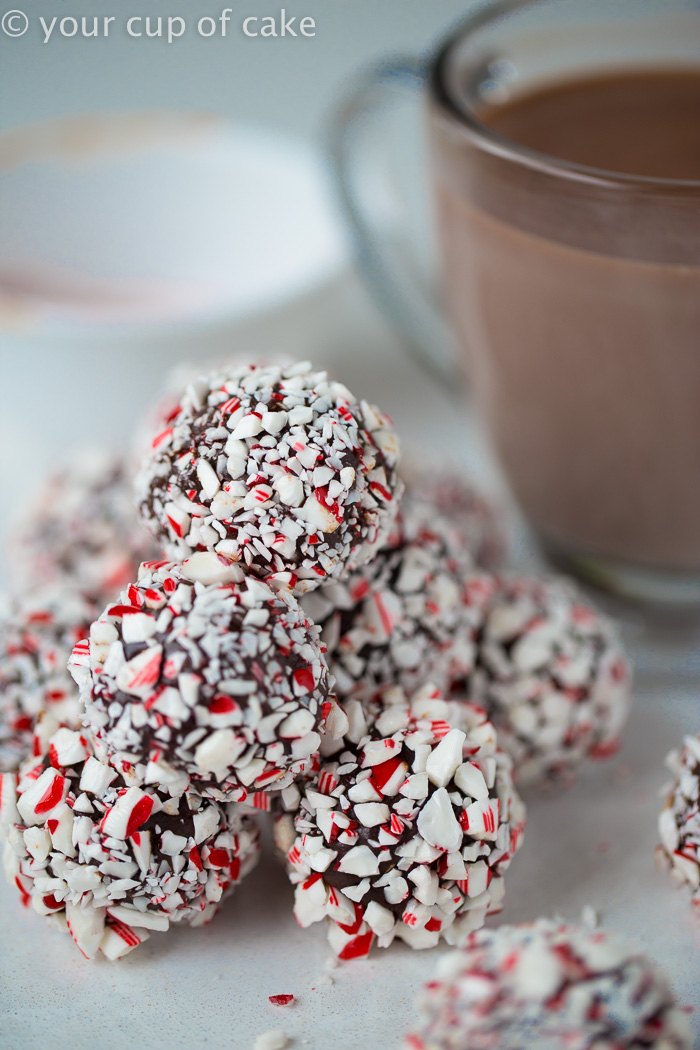 Why are these so fun?
Just plop a truffle bomb in a cup of hot milk and stir! The bigger you make your truffles the more intense the hot chocolate will be…so that's up to you! You can add extracts like coconut, peppermint whatever you want to flavor them! If you do a flavor that clashes with the candy canes, just roll the truffles in cocoa powder!

Where did I get this recipe? Oh you know… an ex-boyfriend's sister. Story of my life. My family measures time in my old boyfriends. "Oh! That was 3 boyfriends ago!" Thanks family….
But I do laugh whenever I make these truffles because it seems like just yesterday I was at her house making these with her kids. Thanks again Kim, I'm still hooked years later!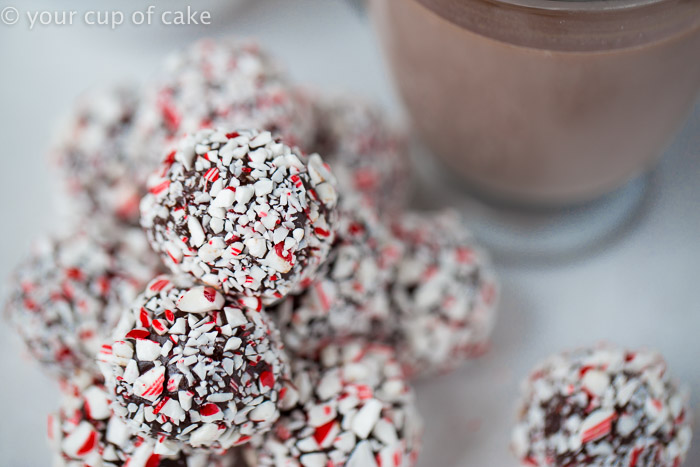 Just dump all the ingredients into your pot and heat until melted and smooth! As I say in the directions, you can add extracts (other than vanilla) to make them even more special. Almond Hot Chocolate, Orange Hot Chocolate… the possibilities are endless!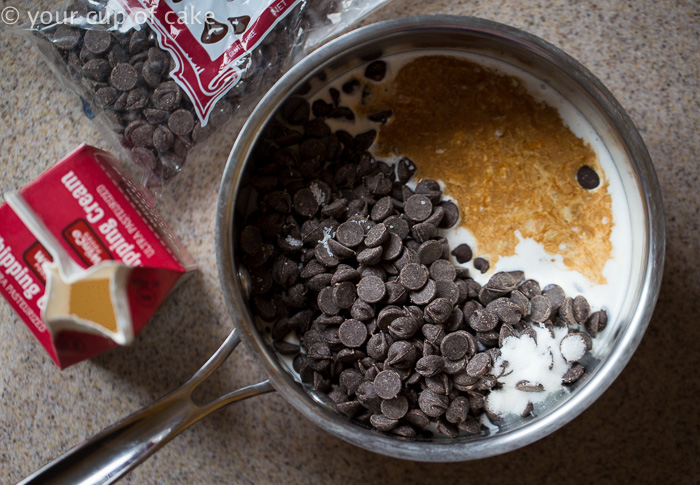 When it's all good and meted, pour into a bowl or tupperware and let it chill!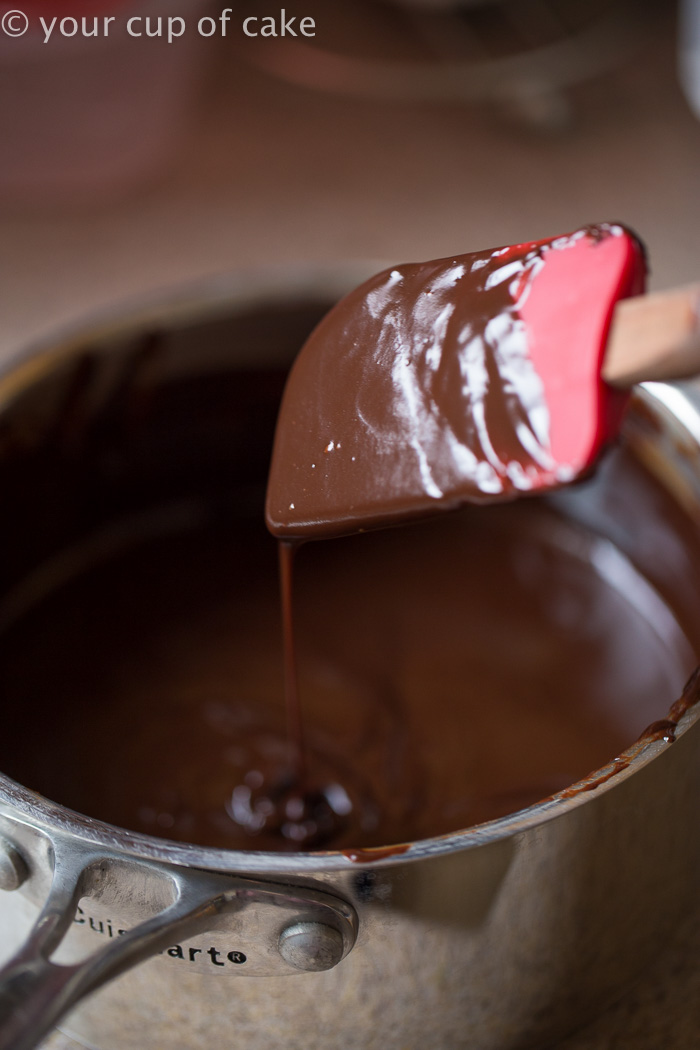 I don't know what I would do without my fabulous food scoops! I have almost every size and I use them for everything! This one is the perfect size for all the truffles I make and it makes the scooping process fly by! It's also an awesome stocking stuffer for the bakers in your life 🙂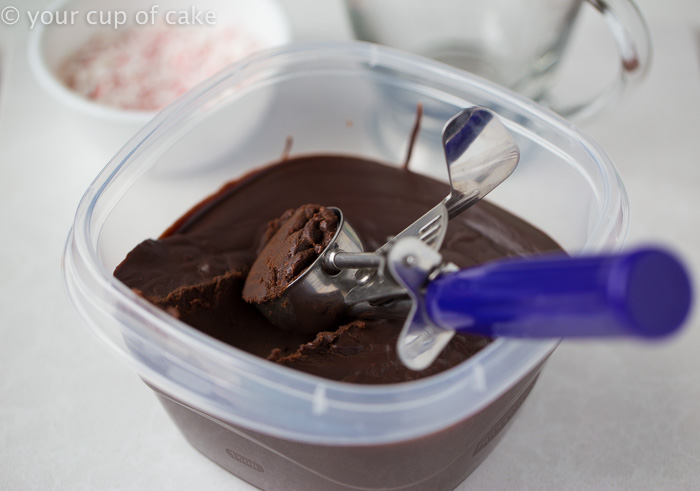 You don't have to roll your truffles in crushed candy canes. I just think it's festive and adds some fun flavor. But you can roll them in cocoa powder to give a simple look! My original post for this recipe shows what they look like in cocoa powder.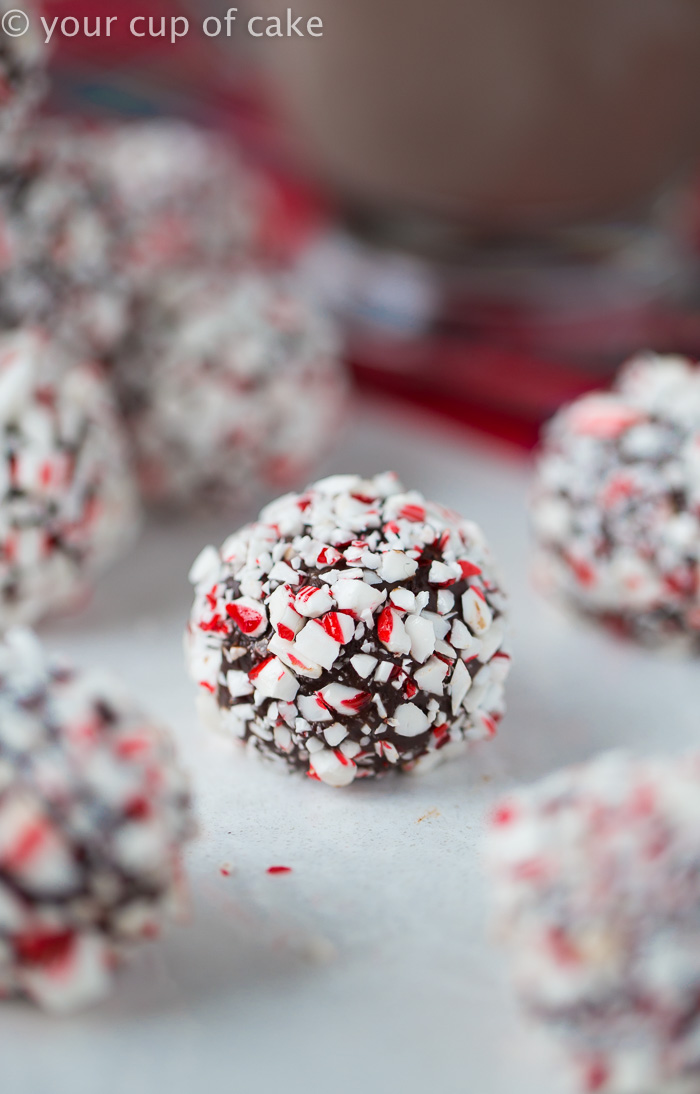 Still looking for more fun Christmas recipes?
Easy Wreath Cookies using M&M's and Fruit by the Foot!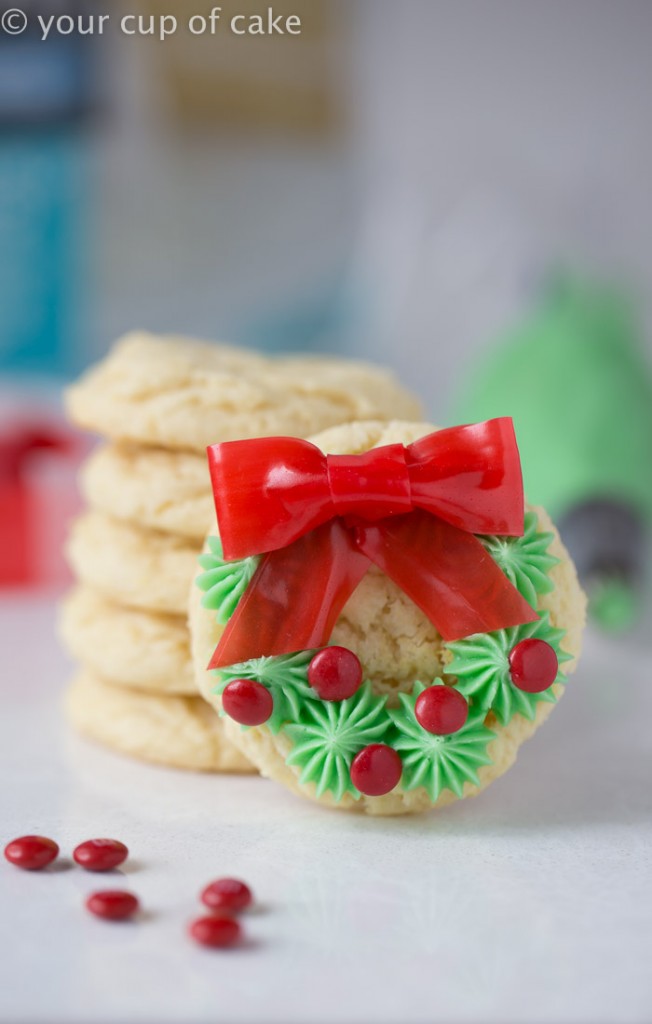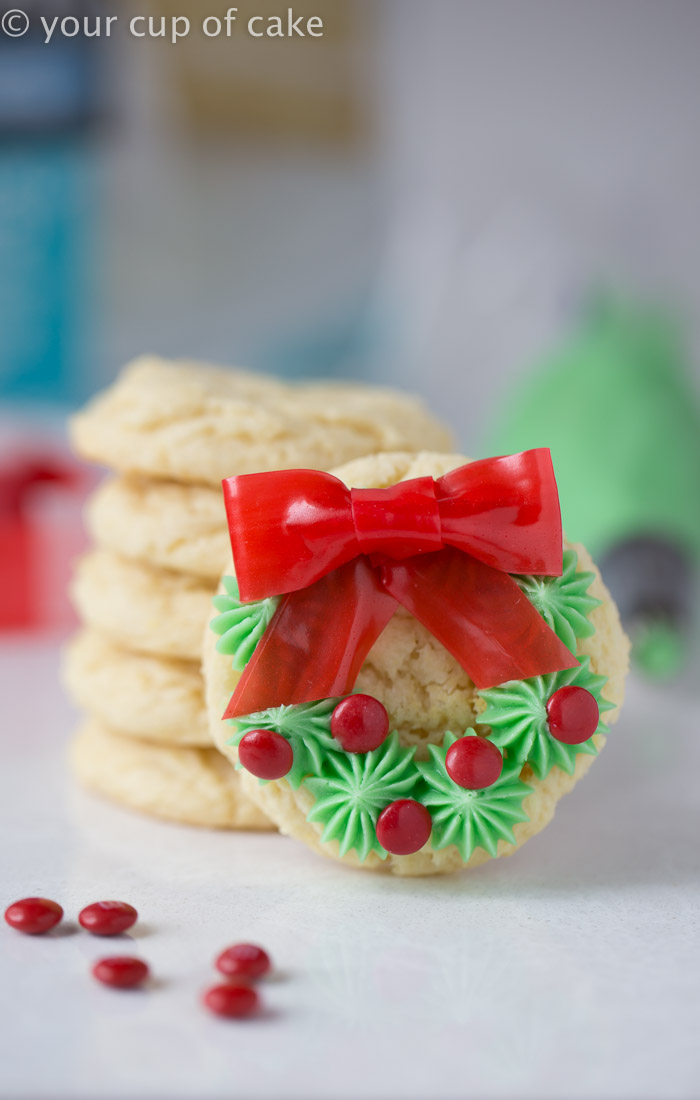 Perfect for munching on while watching movies or out seeing the neighborhood lights! Peppermint Bark Muddy Buddies!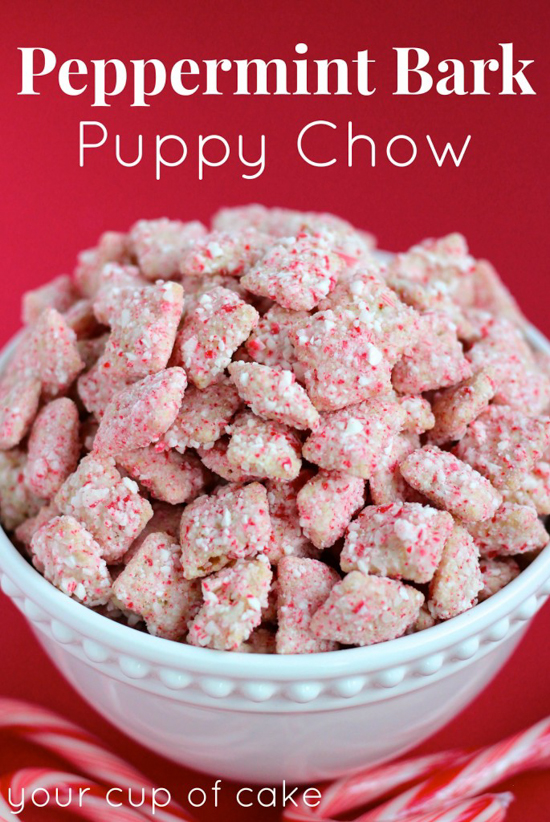 How adorable are these? Ornament Sugar Cookies using my favorite sugar cookie recipe!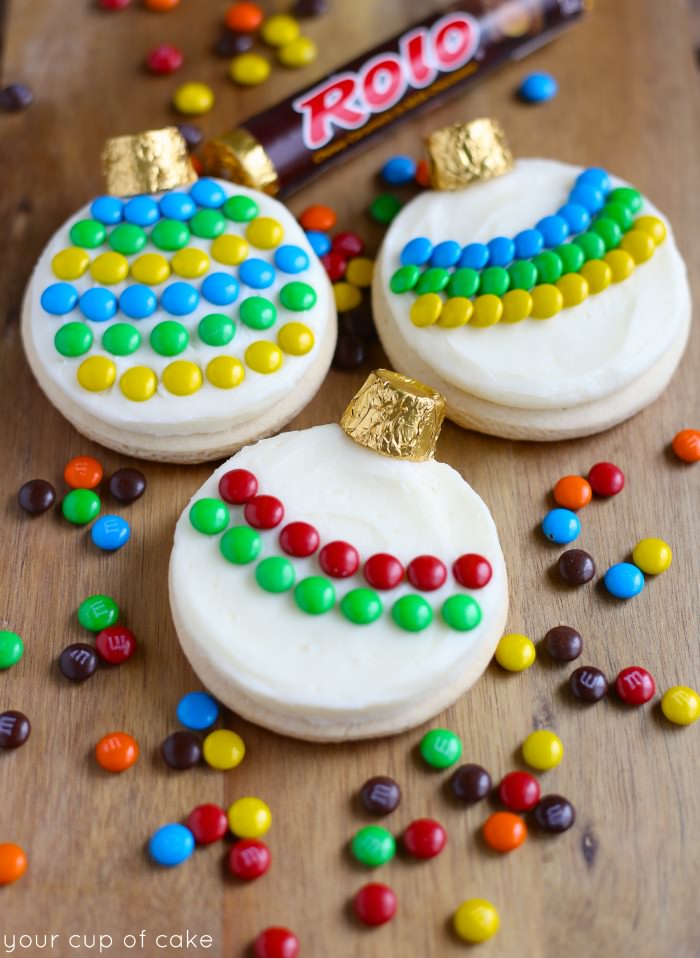 Reindeer Cookies to bring some major cuteness to your next cookie swap!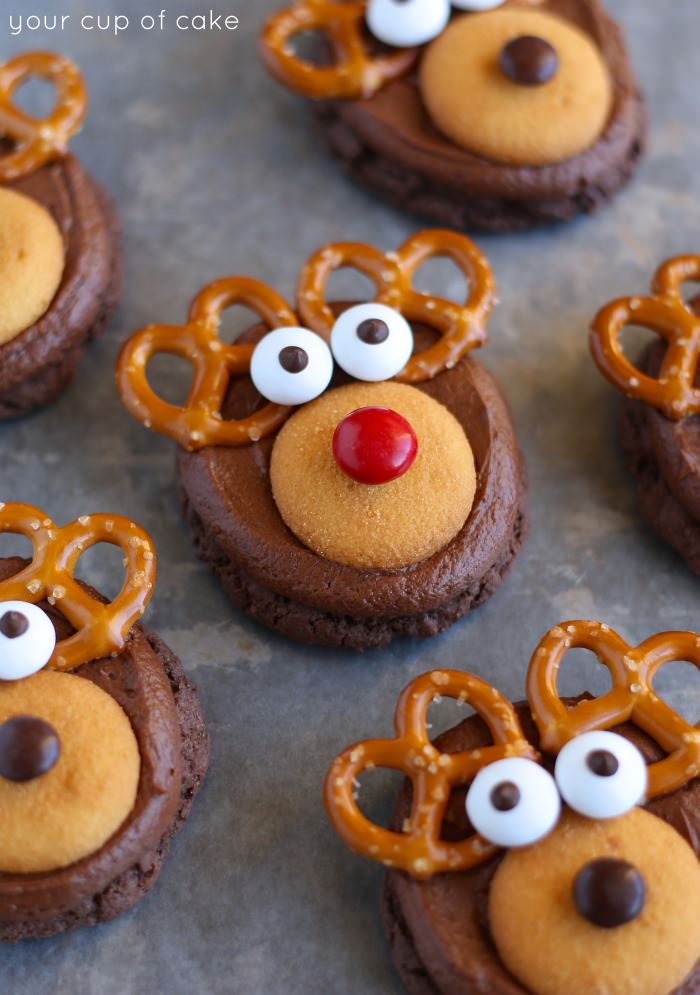 Hot Chocolate Truffles
Ingredients
2 3/4

cups

semi-sweet chocolate chips

1

cup

heavy cream

1

tablespoon

sugar

¼

teaspoon

salt

2

teaspoons

vanilla extract

Crushed canes or cocoa powder for rolling
Instructions
1. Over medium heat, melt chocolate chips, heavy cream, sugar, salt and vanilla extract in a sauce pan. Stir until smooth. (You can add flavorings like almond extract, peppermint extract if you want!)

2. Pour into a bowl and place in the fridge until cool. (1-2 hours) I sometimes put mine in the freezer to speed up the process.

3. Scoop out chocolate balls (a little bigger than a tablespoon) and then roll in crushed candy canes or cocoa powder. You can then pop them in the freezer to set a little firmer and then wrap in plastic wrap, goody bags or in a box using mini cupcake liners! Store in the fridge until ready to use!

4. To use: Drop one truffle into a cup of hot milk and stir until smooth. Enjoy!