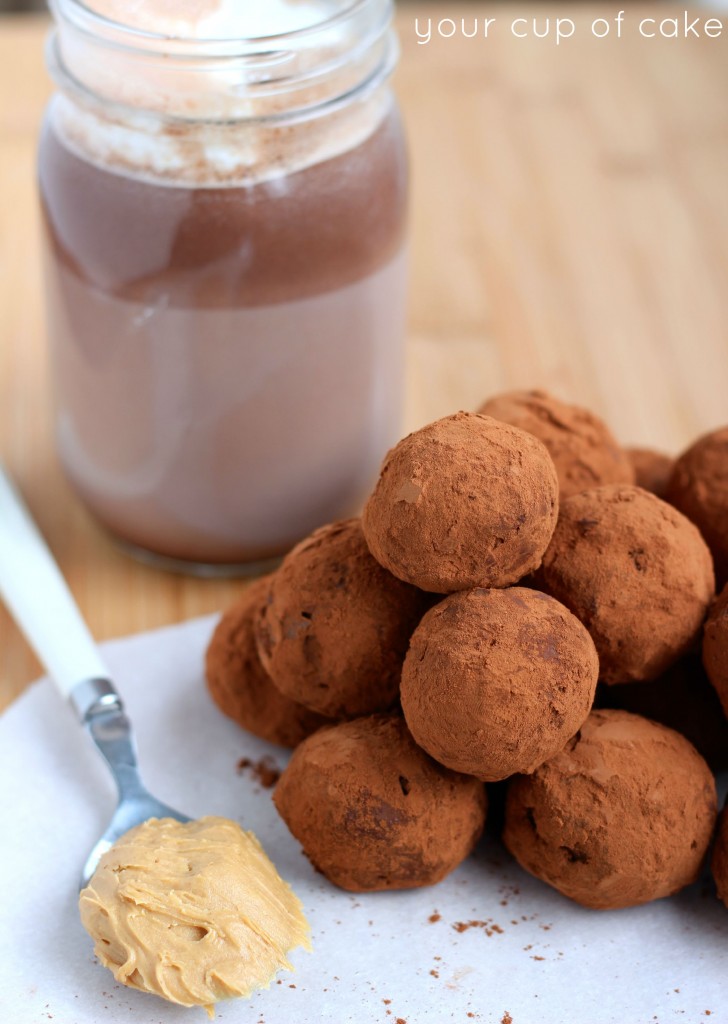 The Story:
A girl I lived with my Sophomore year of college had 3 addictions–Jason Mraz, Diet Coke and Reese's Peanut Butter Cups. Four years later, she's still a fan of Jason's music, trying desperately to let go of the Diet Coke can but I still find Reese's Peanut Butter cups in her car whenever we hang out.
Somethings never change.
————-
Hot Chocolate Truffles are meant to be dropped into hot milk and then stirred to create a delicious and fun hot chocolate. My original recipe I posted 2 boyfriends ago (yes I measure time in boyfriends) has been a huge hit! But this time I added peanut butter (or you can use NUTELLA!!!!) to give an even more playful taste!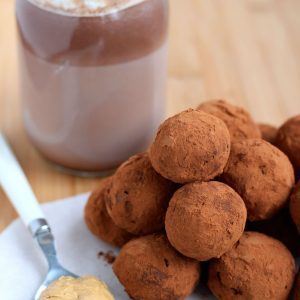 Peanut Butter Hot Chocolate Truffles
Ingredients
2

C.

chocolate chips

1

C.

peanut butter

creamy/smooth (You can use Nutella instead!)

2

tsp.

vanilla extract

1

Tbsp.

sugar

1/2

tsp.

salt

1/4

C.

unsweetened cocoa powder
Instructions
1. In a sauce pan, melt chocolate chips, peanut butter, vanilla extract, sugar and salt together and stir until smooth.

2. Pour into bowl or tupperware and let cool until firm enough to scoop.

3. Scoop out truffles (about 1 Tbsp or 1 1/2 Tbsp in size)

4. Put them on a plate and place in the fridge for 5 or so minutes.

5. Roll balls between your palms to smooth and make them round.

6. Roll in cocoa powder.

8. Drop into 1 C. of hot milk and stir! Top with marshmallows or whipped cream
Just drop one of these into a cup of hot milk and stir….It tastes like a liquid Reese's Peanut Butter Cup. Heaven.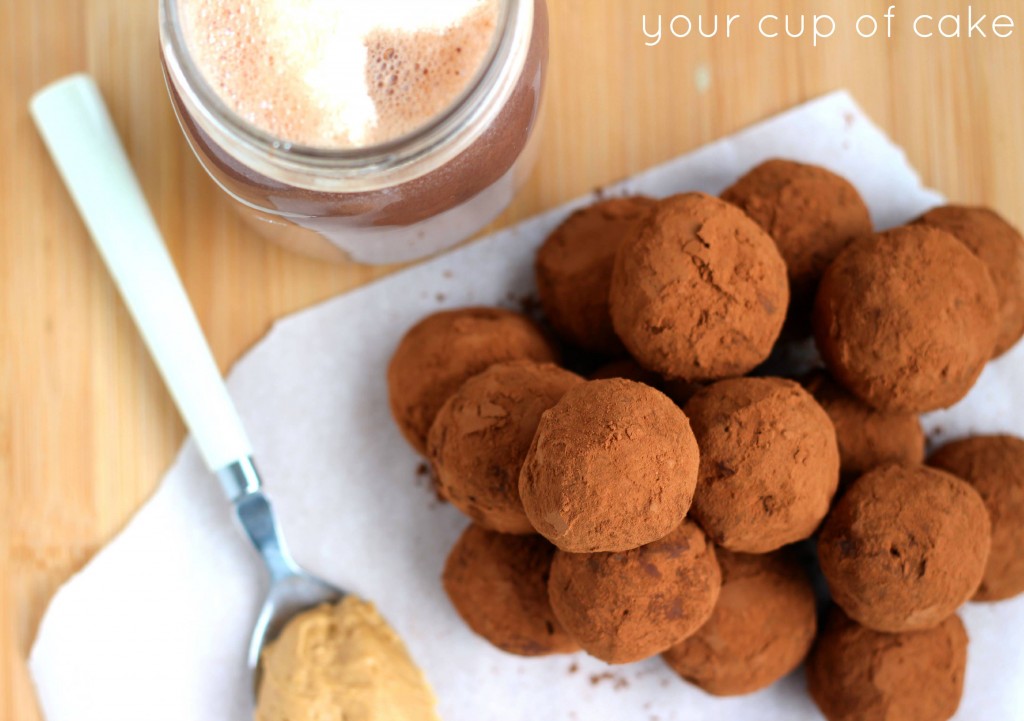 This recipe is so easy because all you have to really do is melt everything together.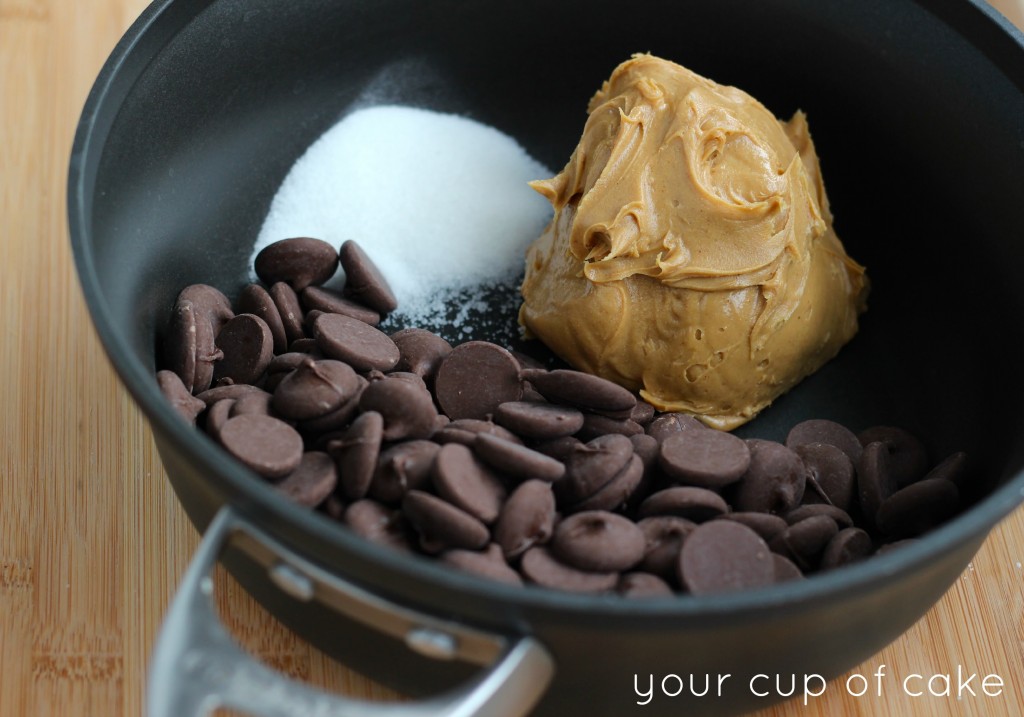 Basically what you've made at this point is a really thick chocolate peanut butter ganache. Feel tree to taste test 🙂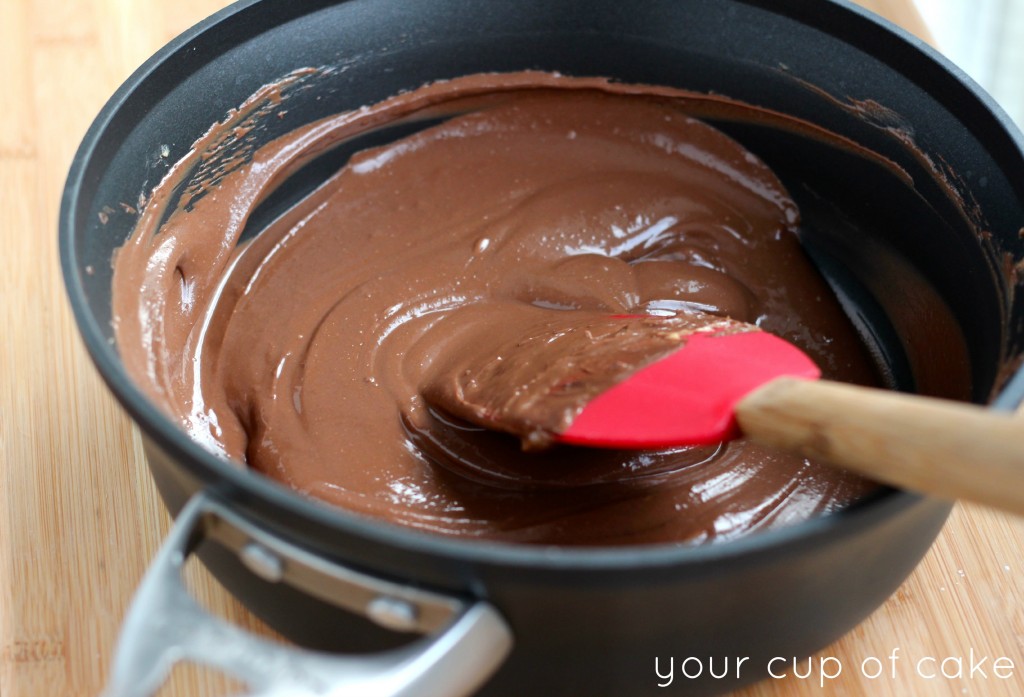 Chill it in the fridge until is gets thick enough to scoop. (About 10 minutes) If you want really rich hot chocolate, then make BIG truffles.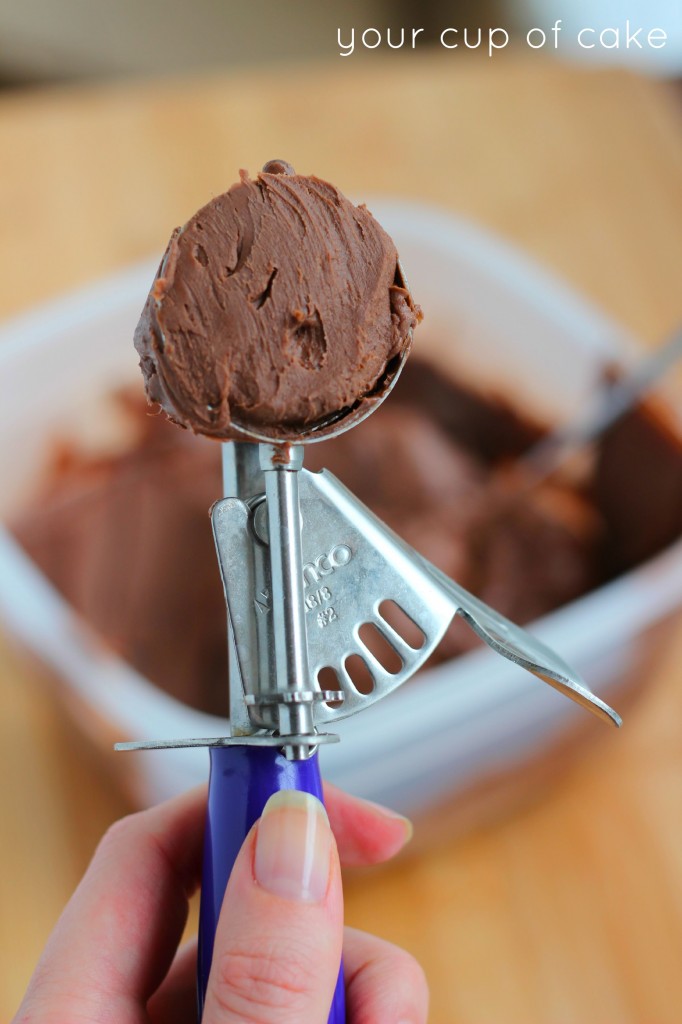 Put them on a plate and back in the fridge before you roll them between your hands, it can get a little messy but it's still fun! (One reader just poured the ganache into a pan and then cute little truffle squares!)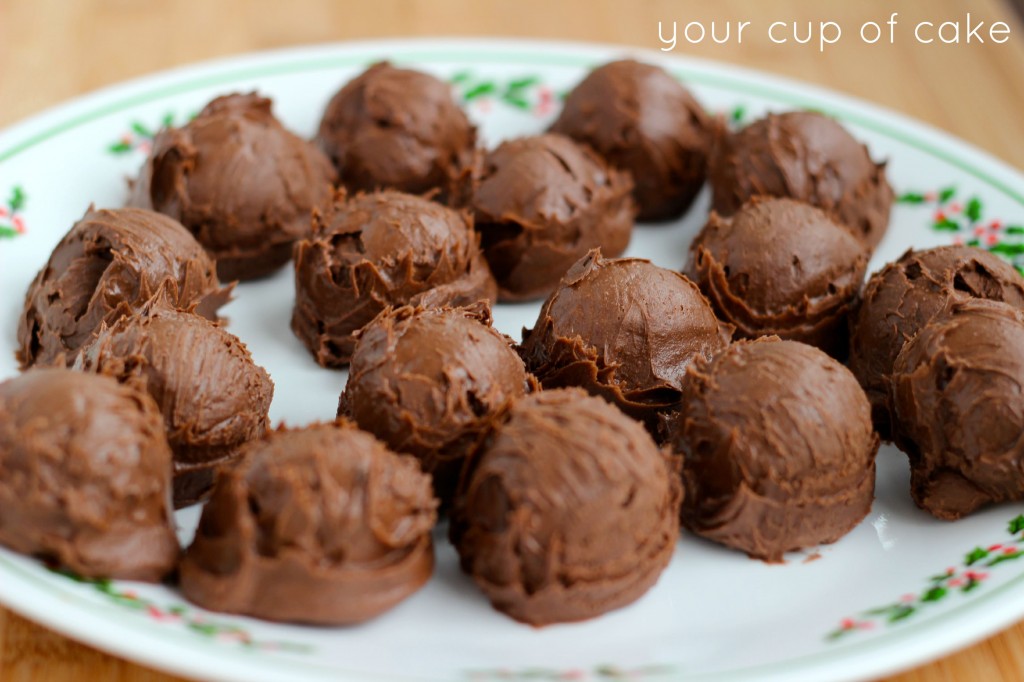 I rolled mine in cocoa powder to give a "professional" look, but you don't have to do that! In my original recipe I rolled them in crushed candy canes and that was really pretty!
Beautiful and simple. GREAT gifts for neighbors and friends, these don't even have to be refrigerated! Just give a Christmas mug full of these cute truffles to a friend and it's a perfect treat!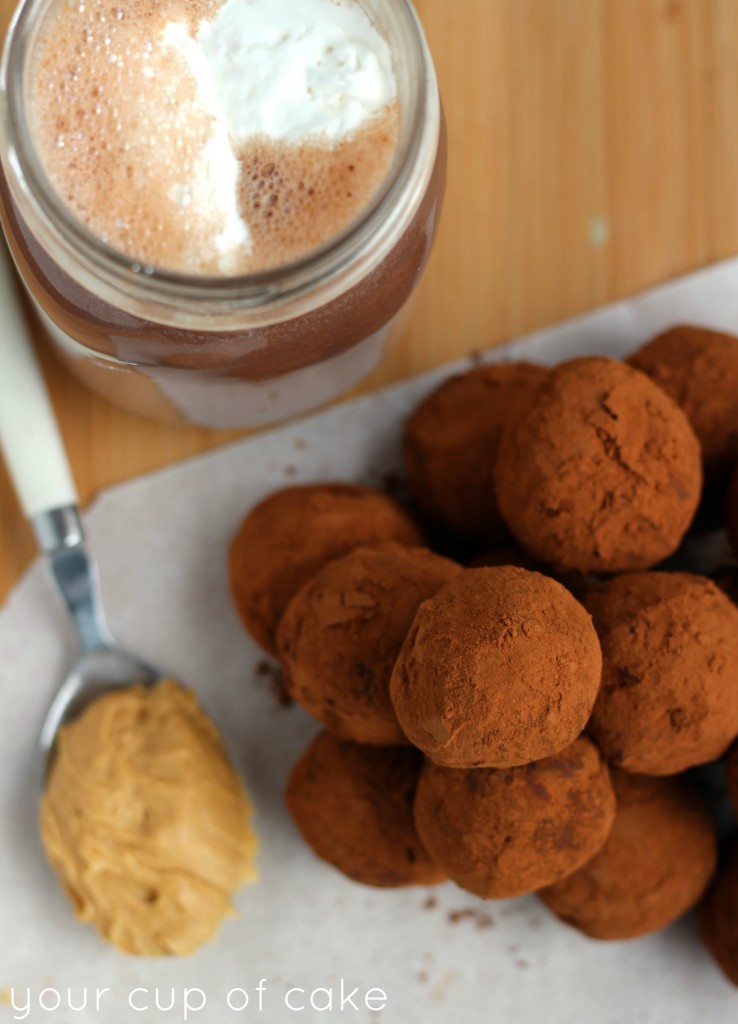 Make a tag that says "Stir into 1 Cup of hot milk for peanut butter hot chocolate!"