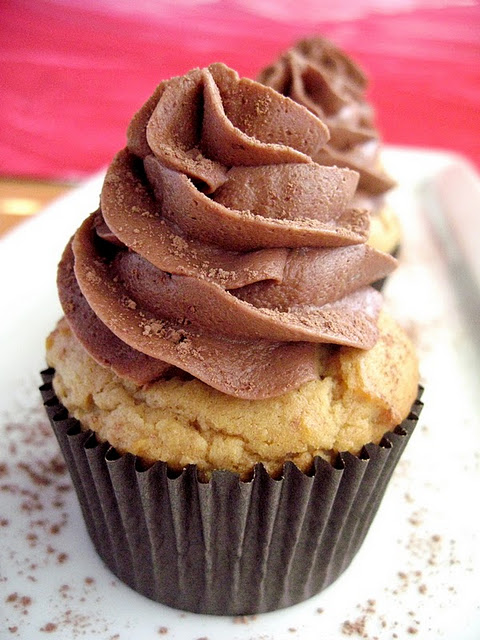 The Story:
Some times I have a very long day. And long days usually end with me on the couch watching TV and eating something I shouldn't. This week, it was jar of Nutella.
6 tablespoons butter, softened
¾ cup creamy peanut butter
4 oz cream cheese, softened
1.
Preheat oven to 350 degrees and line pans with cupcake liners (yields 20).
2.
Beat butter, peanut butter, brown sugar and sugar until light and fluffy. Make sure to scrape down bowl to fully mix.
3.
On low, add eggs one at a time until fully incorporated.
4.
In a separate bowl, combine flour, baking powder, baking soda and salt.
5.
Add half the dry ingredients to the butter mixture, let fully mix in.
6.
Add sour cream, milk and vanilla.
7.
Add the remaining dry ingredients. Be careful not to over mix.
8.
Fill liners ¾ full and bake for 18-23 minutes or until an inserted knife comes out clean.
9.
Nutella Buttercream: Beat Nutella, butter, and cream cheese for several minutes. Add powdered sugar, cocoa, vanilla and milk. Adjust consistency with powdered sugar and milk.
10.
Pipe onto cooled cupcakes and dust with cocoa powder.