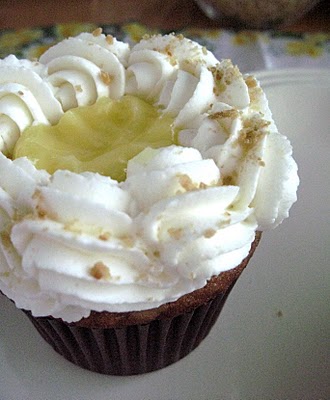 The Story:
I have found the solution to cavities! Two years ago I went to the dentist and they said I had 9 cavities. I did nothing about them except eat 2-3 cupcakes a week. I went to the dentist last week, and now I have only 1 cavity. So a cupcake a day keeps the dentist away!
3 large or 4 small bananas very ripe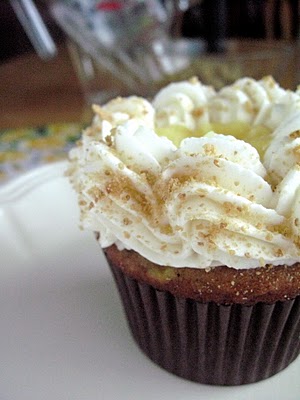 1 cup sugar
1 teaspoon vanilla extract
Instant banana pudding mix
(follow directions on box)
Graham cracker crumbs to decorate
Directions:
1.
Preheat oven to 350 degrees and line pans with cupcake liners. (Yields 24)
2.
Mash bananas with lemon juice in a small bowl using a fork. Mash well.
3.
Cream butter with sugar and brown sugar for 3 minutes. Scrape down bowl as necessary.
4.
On low, add eggs one at a time until fully incorporated.
6.
In a separate bowl, combine flour, baking soda, salt and cinnamon.
7.
Add half the dry ingredients to the butter/sugar mixture.
9.
Add remaining dry ingredients. Be careful not to over mix, and continually scrape down the bowl to mix evenly.
10.
Fill cupcake liners 3-4 full and bake for 16-24 minutes, or until and inserted knife or toothpick comes out clean.
11.
Prepare banana pudding according to box directions.
12.
When the cupcakes are done, use a knife to make a shallow hole at the top of each cupcake. When almost cooled, generously spoon pudding into each hole.
13.
Whipped Topping: Using a whisk or a whisk attachment, beat heavy whipping cream until stiff peaks form. Add vanilla and powdered sugar and mix well.
14.
Pipe onto cooled cupcakes either around or on top of the pudding. Top with graham cracker crumbs.