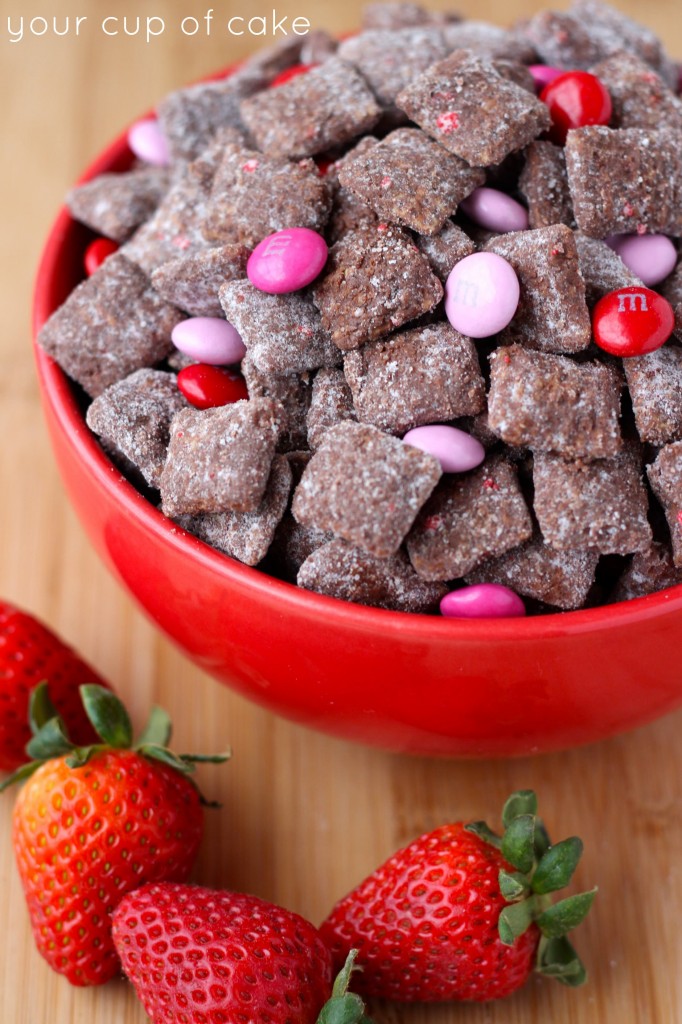 Some people call them Muddy Buddies and others call the stuff Puppy Chow, but either way it's a simple and delicious treat that people can't get enough of! My Red Velvet Puppy Chow is by far my most popular recipe, so I thought I would try another type of Valentine's Day Chow–Chocolate Strawberry. Make sure to check out my other 24 Puppy Chow Recipes!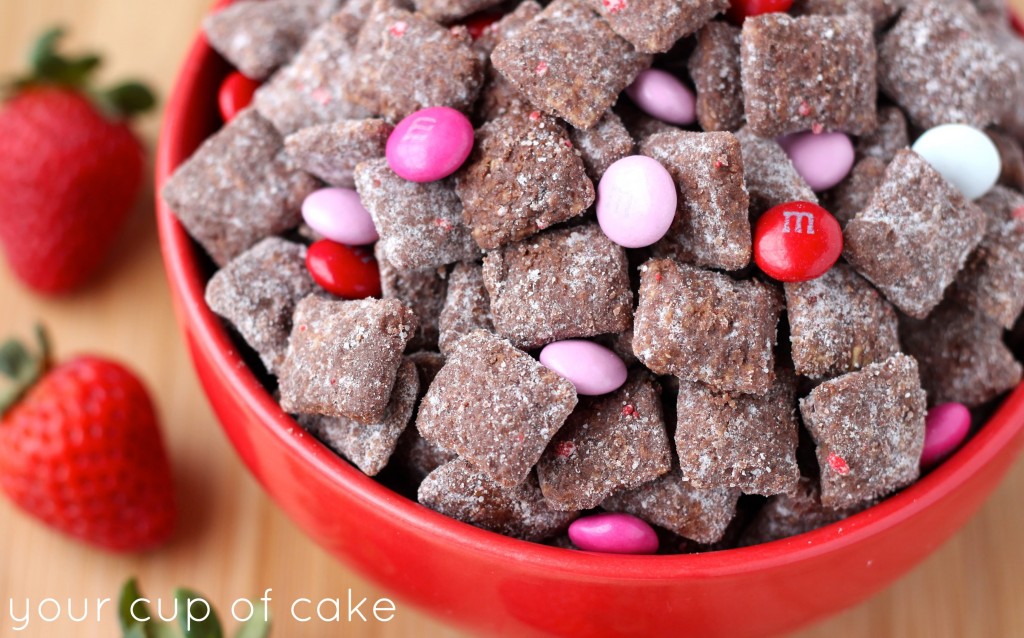 The Story:
Dating today is very different. There aren't just phone calls and knocking on doors, now we have social media to confuse and complicate even more. Every "like," tweet, photo comment, and friend request sends a signal.
But the ultimate question for the single woman today: "Do I text him?"
My friend struggled with this question for about 6 hours. Once she finally decided she was going to do it, she handed her phone to me to do it for her.
She thanked my flirty fingers because it was a success! After a few texts back and forth he was over later that night watching a moving with her…score.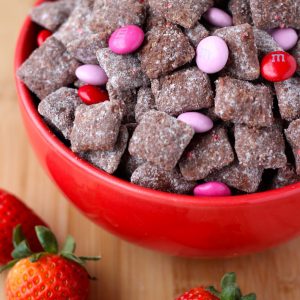 Chocolate Strawberry Puppy Chow
Ingredients
7

C.

Rice Chex Cereal

2

C.

Chocolate melts

little "disks" of chocolate meant for candy making

1 1/2

C.

Strawberry Cake Mix

Valentines M&M's for decoration

optional
Instructions
1. Measure Rice Chex Cereal into a large bowl and set aside.

2. Melt chocolate melts in the microwave or over the stove top and stir until smooth. Pour over cereal.

3. Gently fold cereal until coated in chocolate.

4. Put cake mix in a large plastic bag (or tupperware with a lid) then add chocolate coated cereal. Seal bag and shake until coated.

5. Dump onto a cookie sheet or foil and let cool.

6. Mix with Valentine's candies for extra color and share the love!