This 4th of July Fruit Salsa has red white and blue and is the perfect patriotic food! Blueberries, strawberries and jicama drizzled in lime juice, yum!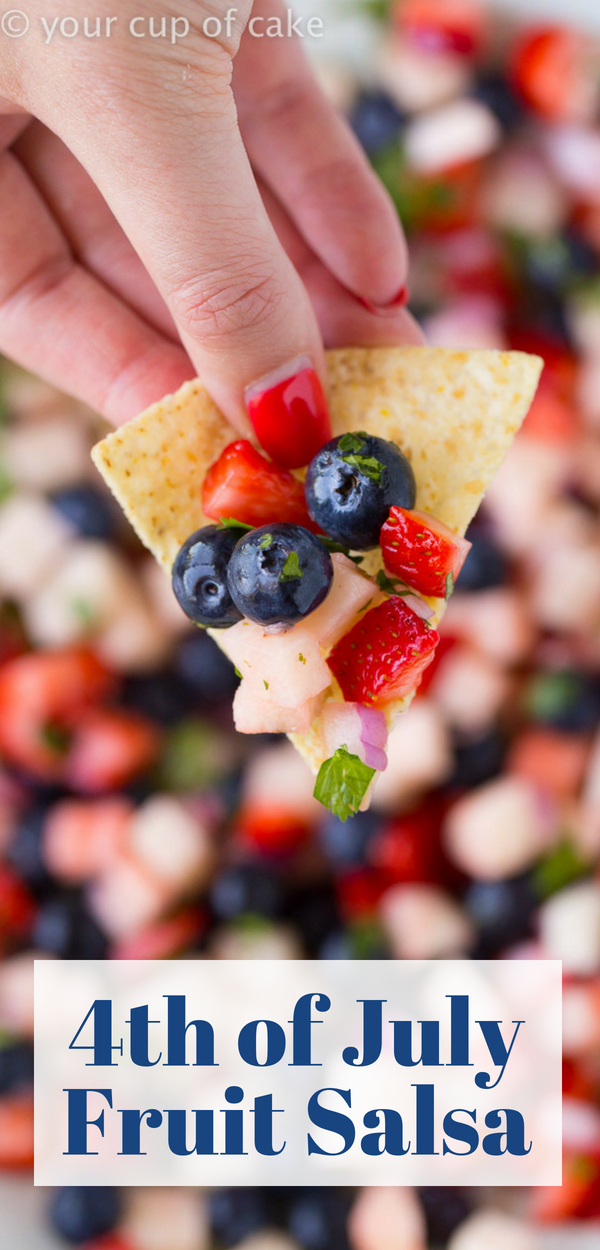 4th of July Fruit Salsa Recipe
Not all salsas have to be spicy and be packed with tomatoes! Have a some summer fun and mix it up a little! This 4th of July Fruit Salsa is stuffed with fruit and tossed in lime juice and cilantro. We served it with tortilla chips and it was a fun twist on summer salsa. It's the perfect side dish or appetizer for all your 4th of July parties this year!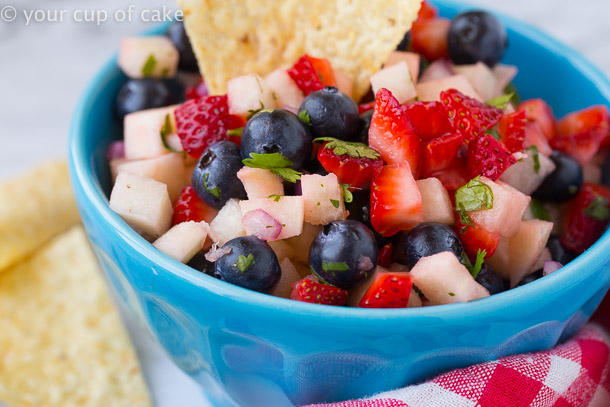 Red, White and Blue Food
The red comes from the strawberries and the blue comes from the blueberries. But what are those white pieces? Jicama! The jicama provides a good crunch and soaks up all the lime juice flavors, yum! If you're confused by jicama you're not alone, my husband has no idea what I brought home from the grocery store! I must confess, I had never bought one until now but I had always loved them on veggie trays so I decided to give it a shot. I found it by the bananas at my grocery store and definitely needed some help finding it. But my salsa needed to be red, white and blue so I needed something white!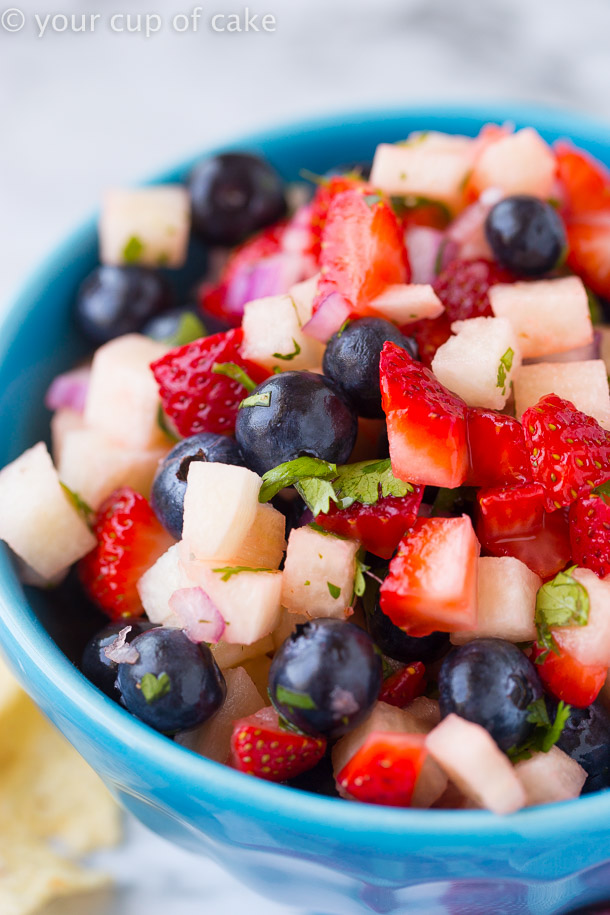 I just peeled the jicama like a potato and chopped it up! I ended up snacking on the leftover pieces all night long. Parker even found a recipe to make jicama fries so he's excited about that.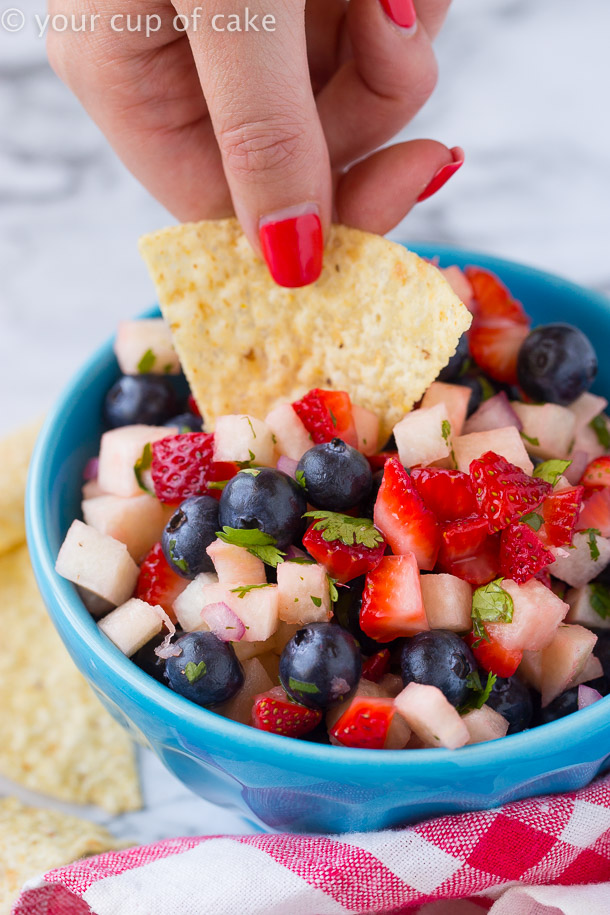 Patriotic Salsa
The 4th of July is possibly my favorite holiday! There's incredible food, we shoot things into the sky and watch them explode and everyone in the country color coordinates their outfits! And all the parades! It's just a great time of year with summer and all the festivities the holiday brings. I'll be bringing this 4th of July Salsa to our family parties this holiday and I know it will be a big hit!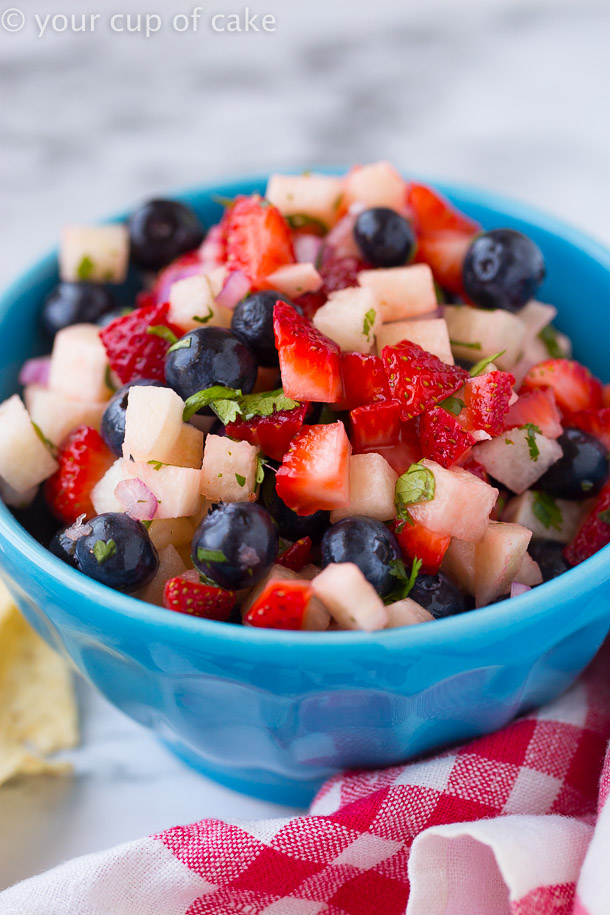 Need more 4th of July recipes? You're in luck!
Lemon Whipped Cream 4th of July Cupcakes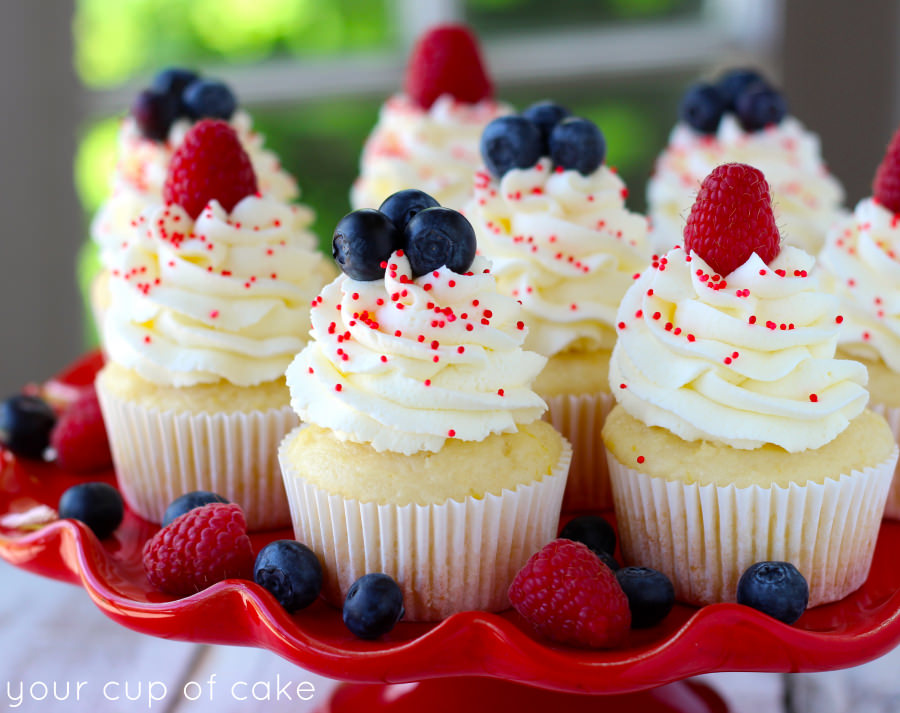 Red Velvet 4th of July Cupcakes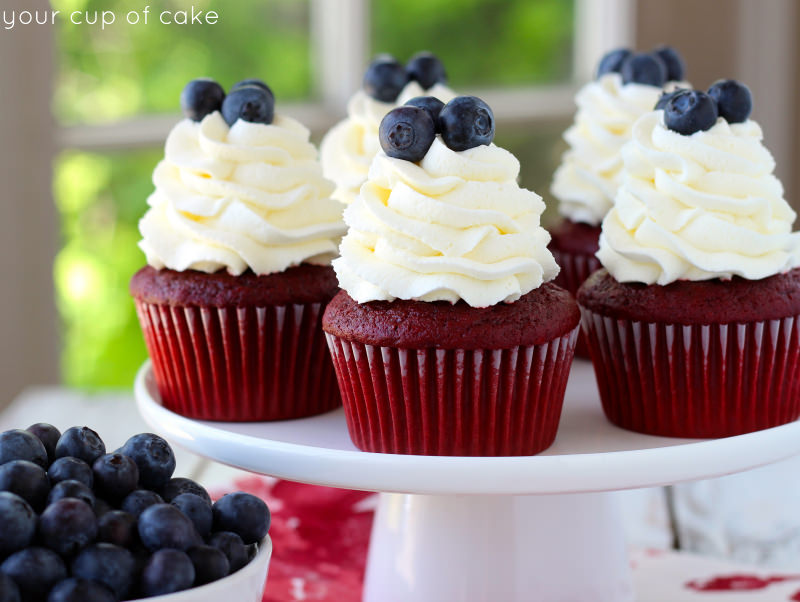 I have a few more patriotic treats coming this year, so watch out for those too! I try my best to not use too many dyes to make everything red, white and blue because I would rather eat food than dye! Have a wonderful day and don't forget to pin and share this 4th of July Fruit Salsa!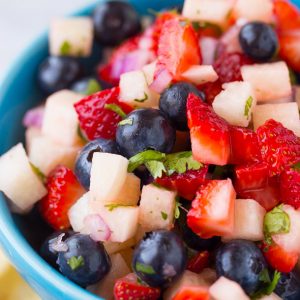 4th of July Fruit Salsa
Ingredients
1

C.

strawberries

diced

1

C.

blueberries

1

C.

jicama

peeled and diced

1/4

C.

red onion

diced

1/4

C.

cilantro

chopped

juice of 1 lime

salt
Instructions
1. Combine all ingredients together and salt to taste! The flavors will marry over time so feel free to let it hang out in the bowl for 20 minutes before serving!