The Story:
Your Cup of Cake is almost 2 years old, can you believe it?! I can't. But anyway, I am trying to do a promo shoot every year. Just a collection of fun photos to sort of document my "business" every year. This summer's theme was a cupcake bake sale and the photos were done by Ellie Asher Photo. You should really go over and check out their Facebook page and give them a little love. I went to High School with the photographer and she was nice enough to take time to do these photos for me.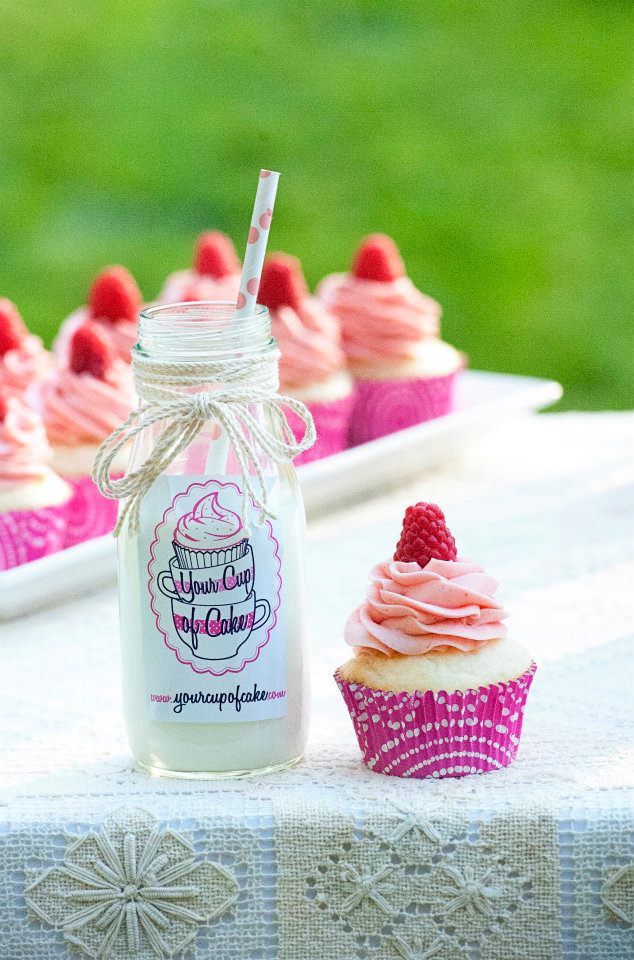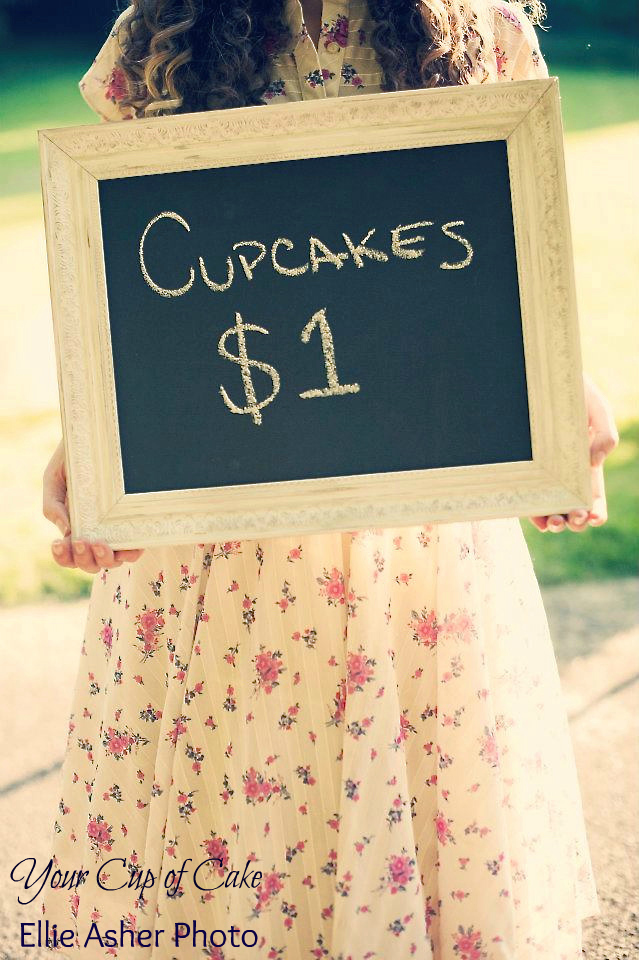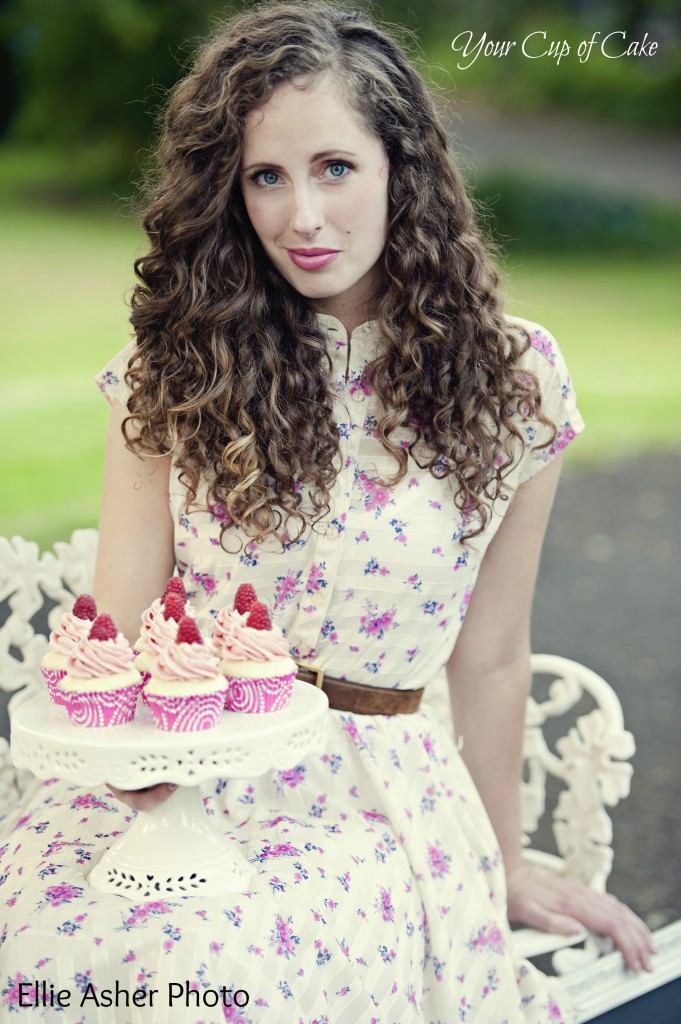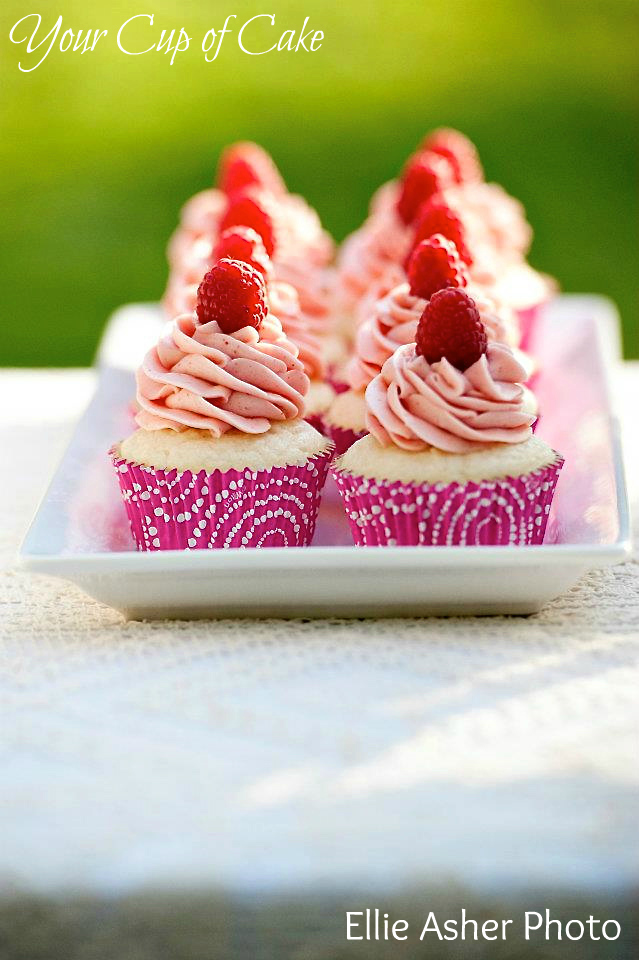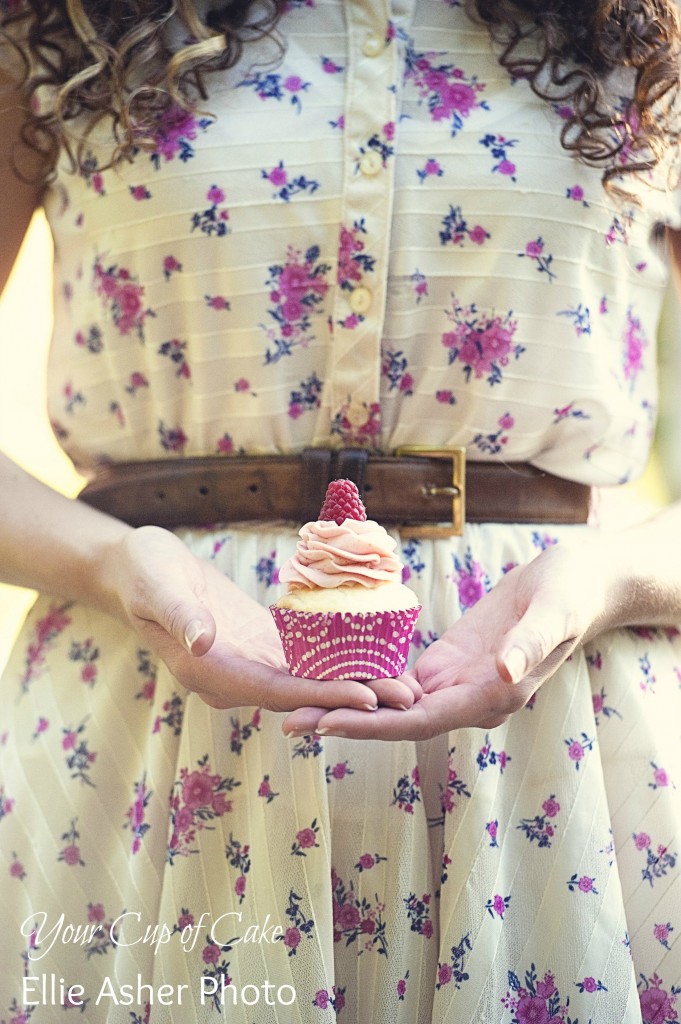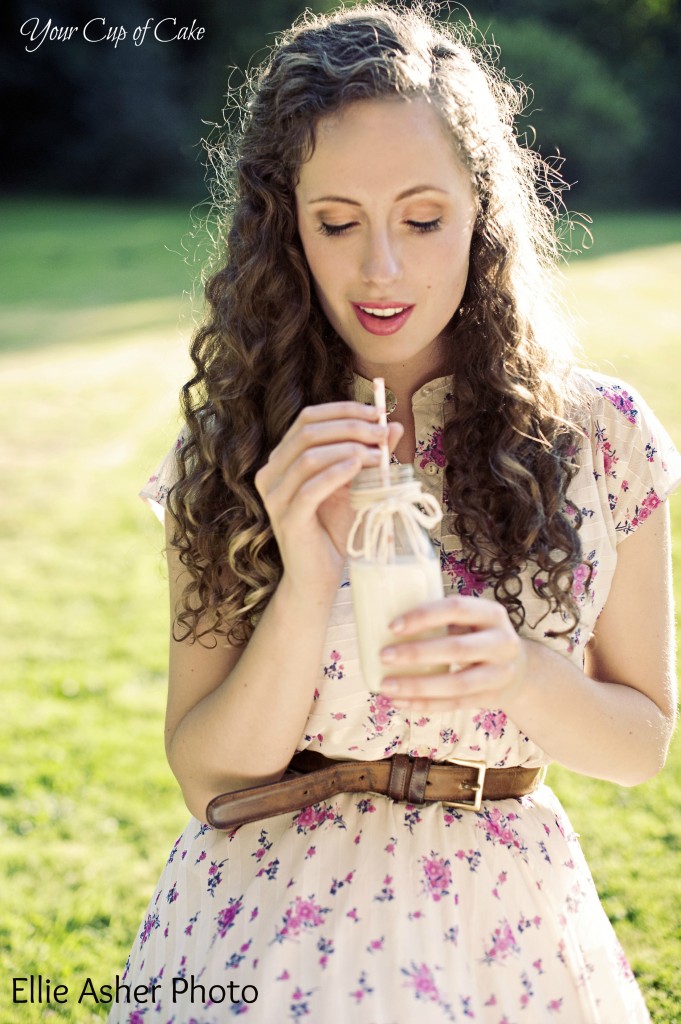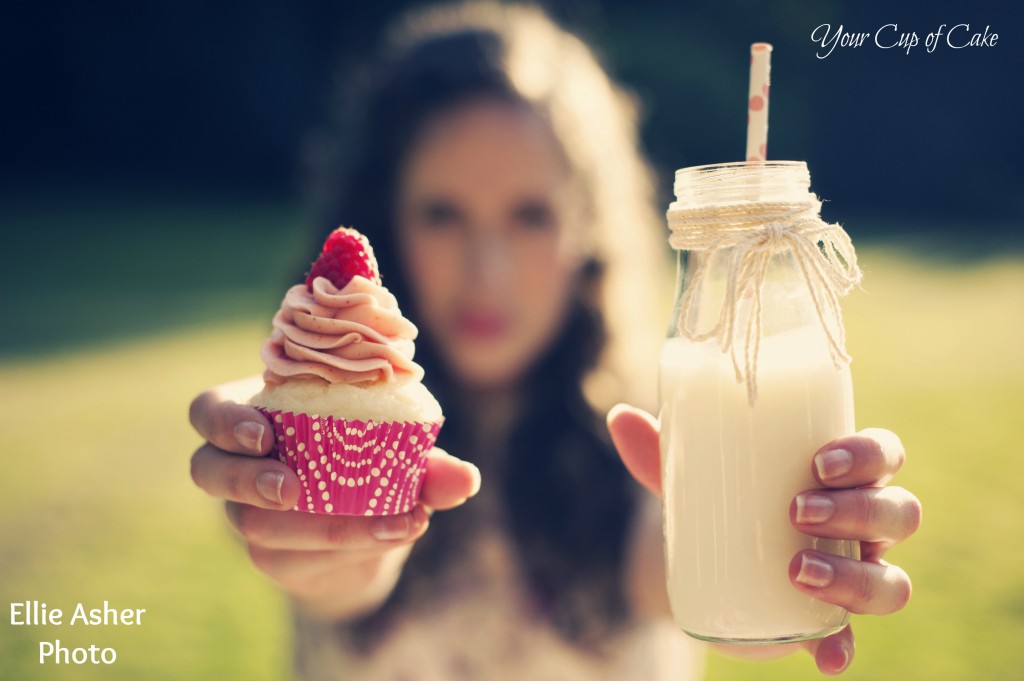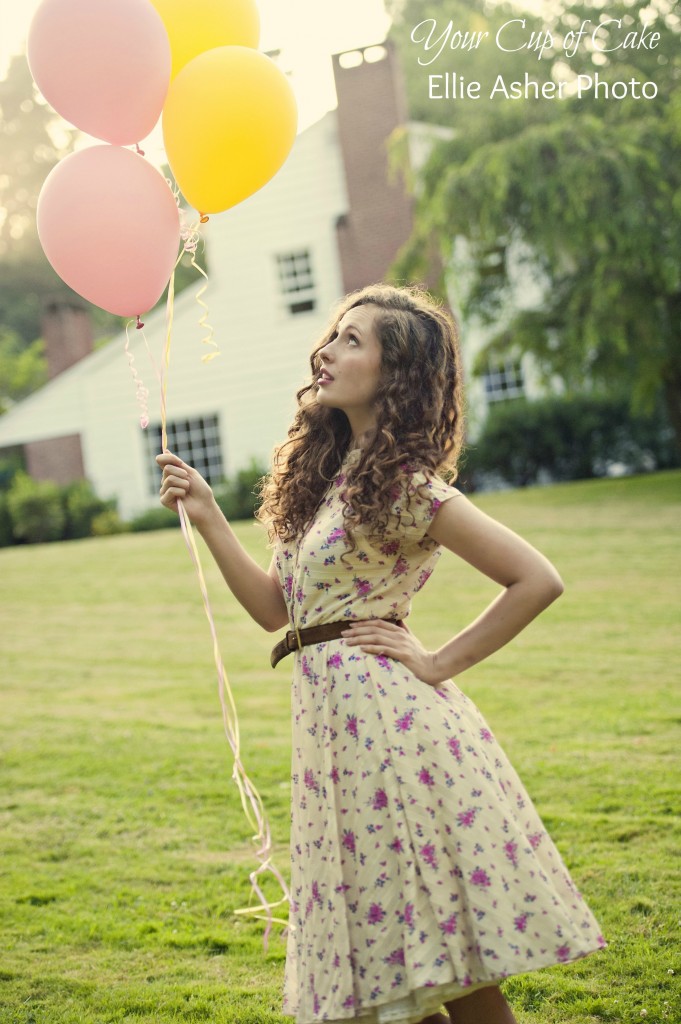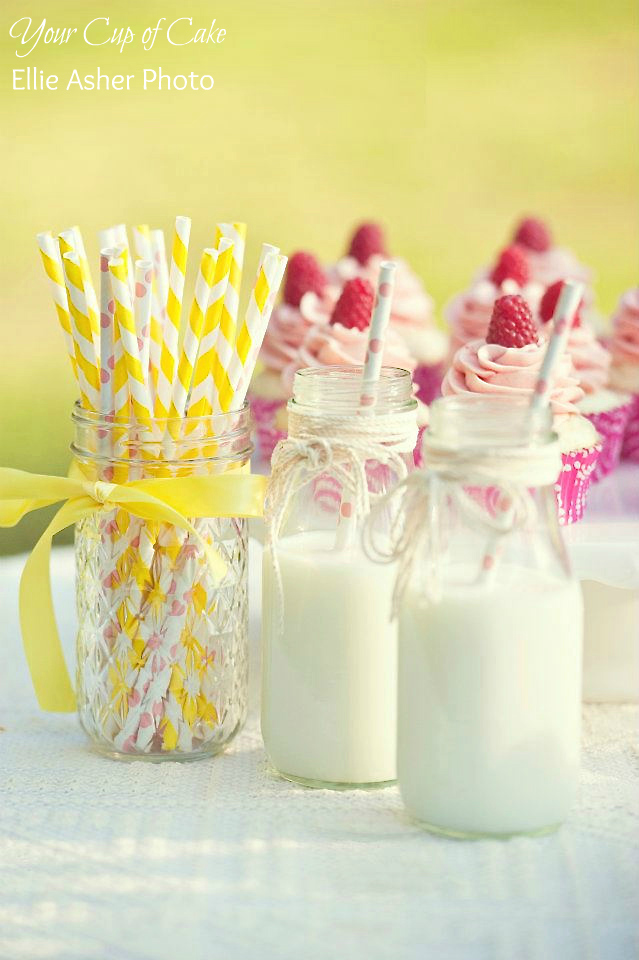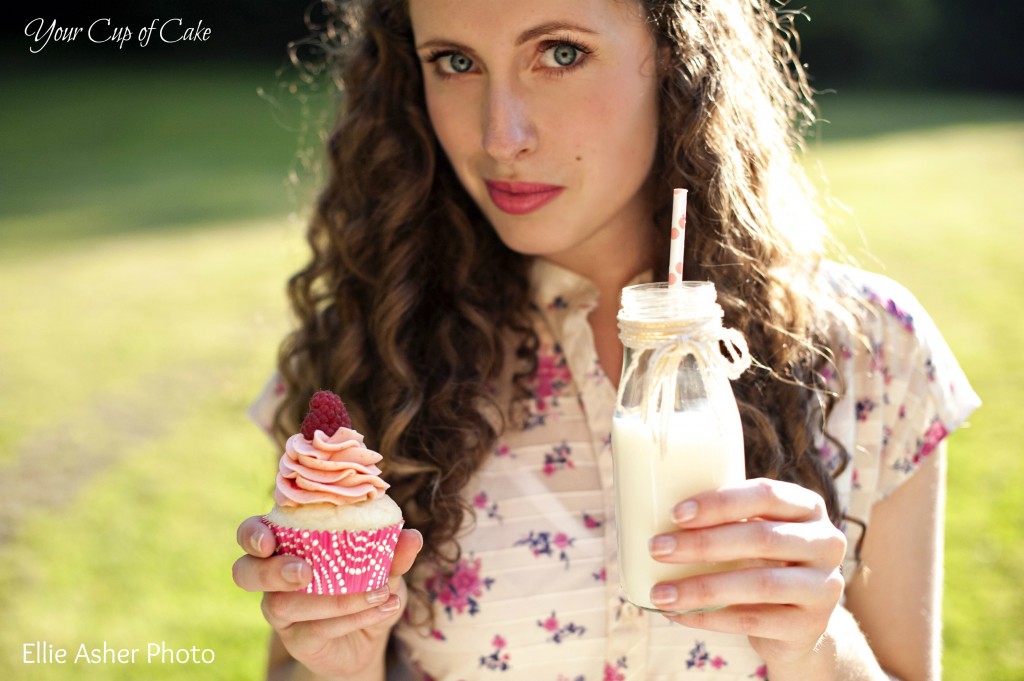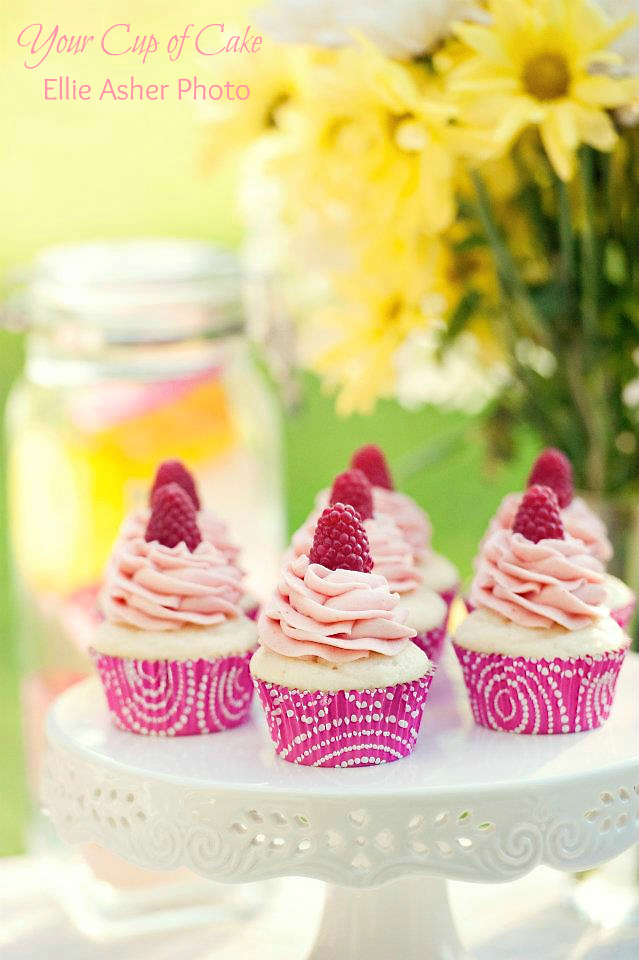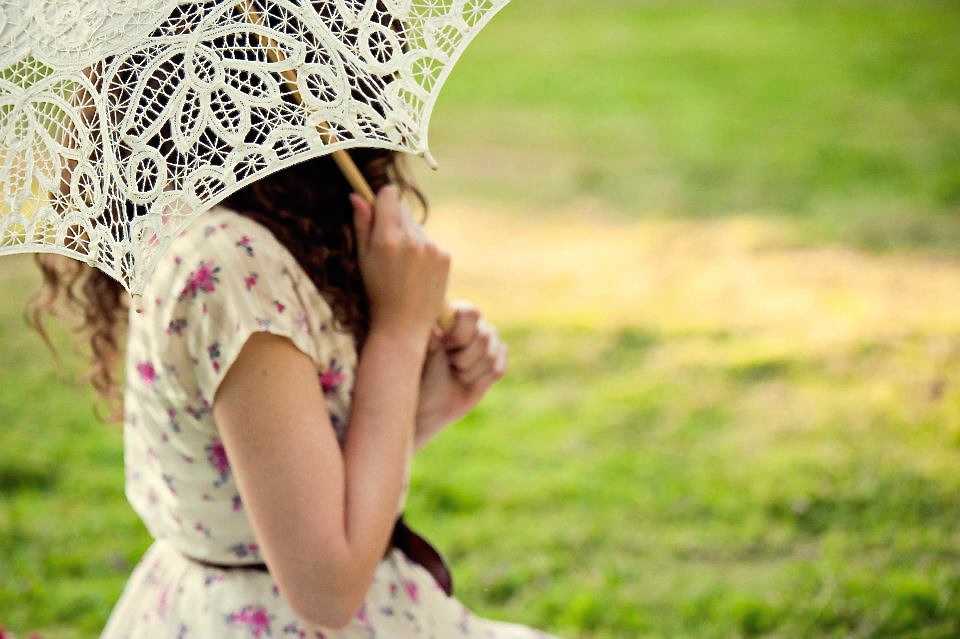 The recipe for the Raspberry Cupcakes can be found HERE!
A big thank you to…
Shelley from Ellie Asher Photo for her wonderful work!
Leigh Anne from Your Homebased Mom for letting me use her adorable chalk board and and petticoat
Melissa from Best Friends for Frosting for the cute milk bottles