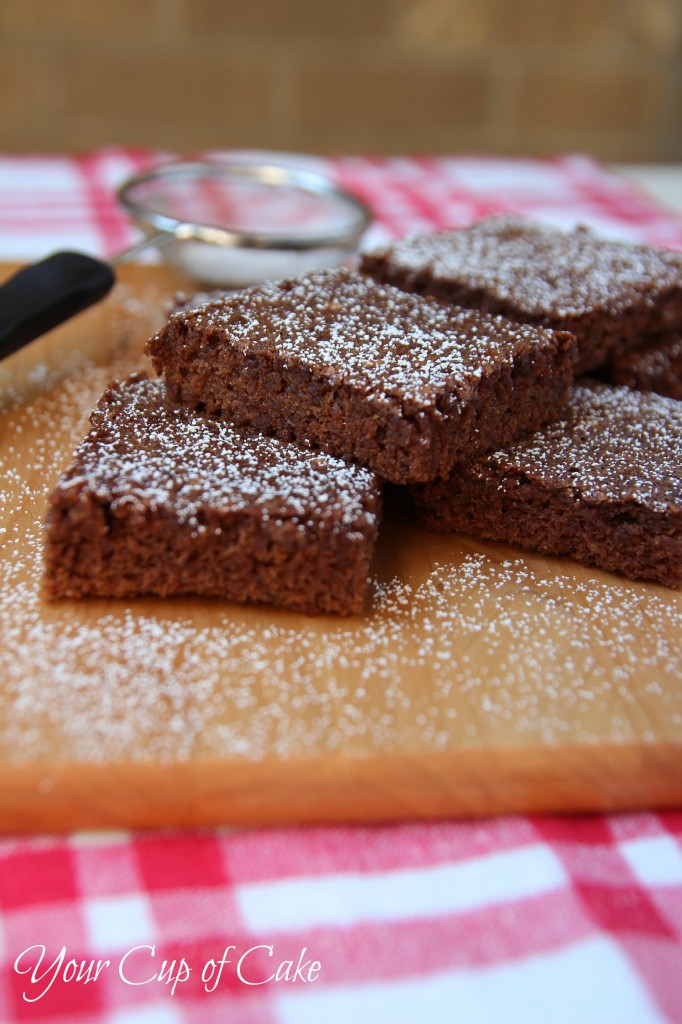 The Story:
Alright, there is nothing wrong with brownies from a box. That is honestly how I usually go, but admit my crazy cupcake kitchen I decided to make something simple and fabulous…a homemade brownie! I also used these brownies to make a few cupcakes, so stay tuned for my next few posts, they are sure to bring out the 6-year-old in us all!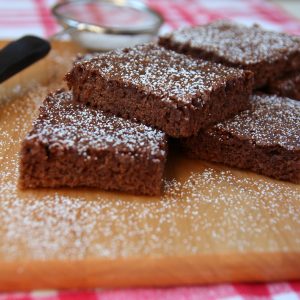 Homemade Brownies
Ingredients
1/2

cup

melted butter

1

cup

sugar

1

tablespoon

brown sugar

2

eggs

2

teaspoons

vanilla extract

1/2

cup

flour

1/3

cup

unsweetened cocoa powder

1/4

teaspoon

baking powder

1

pinch

salt
Instructions
1. Preheat oven to 350 degrees and grease a small pan (9" by 9" or something close to that)

2. In a large bowl, combine melted butter and sugar and brown sugar.

3. In a separate bowl, combine eggs and vanilla extract.

4. Add egg mixture to butter mixture stirring gently (you don't want to beat it).

5. Sift in flour, cocoa powder, baking powder and salt and stir until combined.

6. Pour into your greased pan and bake for 22-28 minutes.

7. Let cool, then top with powdered sugar!