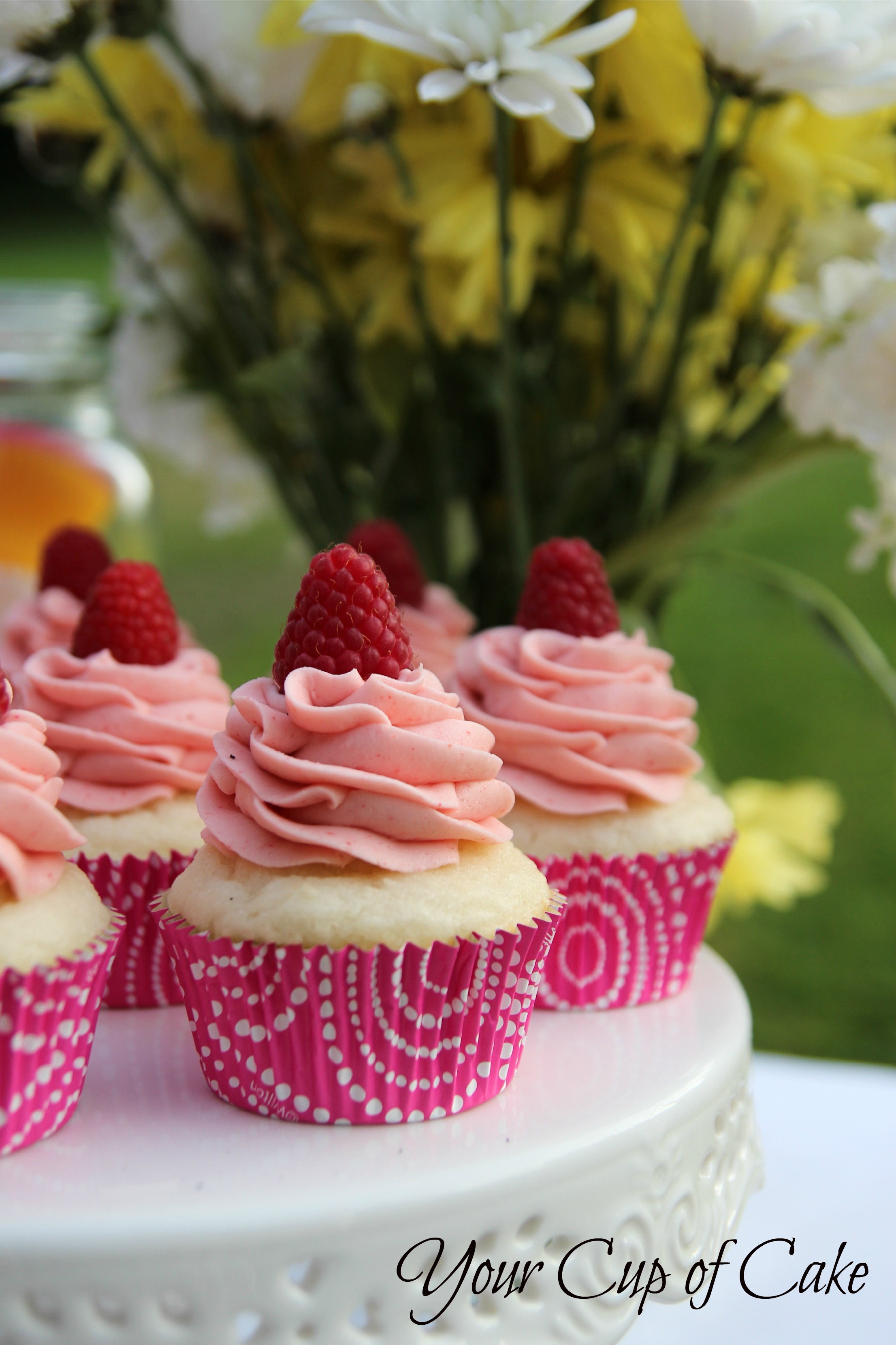 The Story:
I did a promo photo shoot a few weeks ago and I needed some pink cupcakes. So I whipped these cuties up for props. But when I posted a sneak peek photo on my facebook page, people wanted the recipe. So here it is. It's pretty simple and the raspberry on top really makes it something special. It's PERFECT for summer and the buttercream packs a punch of berry flavor!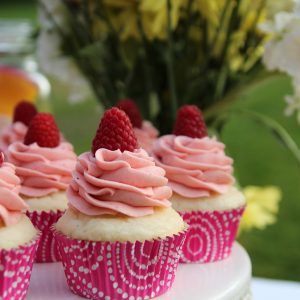 Double Berry Vanilla Cupcakes
Ingredients
Vanilla Cake:
1

box white cake mix

4

egg whites

1/3

cup

oil

1

cup

buttermilk

1/2

cup

sour cream

1/4

cup

mayonnaise

1

tablespoon

vanilla extract
Double Berry Buttercream
2

tablespoons

freeze dried strawberries

pulverized in the food processor

2

tablespoons

freeze dried raspberries

pulverized in the food processor

1

cup

butter

softened

1

teaspoon

vanilla extract

4-5

cups

powdered sugar

milk

if needed
Instructions
1. Preheat oven to 350 degrees and line pans with cupcake liners.

2. In a large bowl, sift cake mix to remove lumps.

3. In a separate bowl, use a whisk to combine egg whites, oil, buttermilk, sour cream, mayonnaise and vanilla extract.

4. Add cake mix and stir well.

5. Fill cupcake liners 3/4 full and bake for 17-22 minutes, or until an inserted knife comes out clean.

6. Buttercream: When working with freeze dried things, you need to remember to work fast. They start to absorb the moisture in the air as soon as the package it opened. Pulverize your berries in the food processor and then use a sifter to remove the raspberry seeds. The strawberry seeds are pretty fine to use because they aren't as tough.

7. Beat butter for 2 minutes, then add your freeze dried berry "powders." Slowly add powdered sugar until you reach your desired consistency. If it becomes too thick, add 1 tablespoon of milk and continue to beat.

8. Pipe onto cooled cupcakes and top with a fresh raspberry.