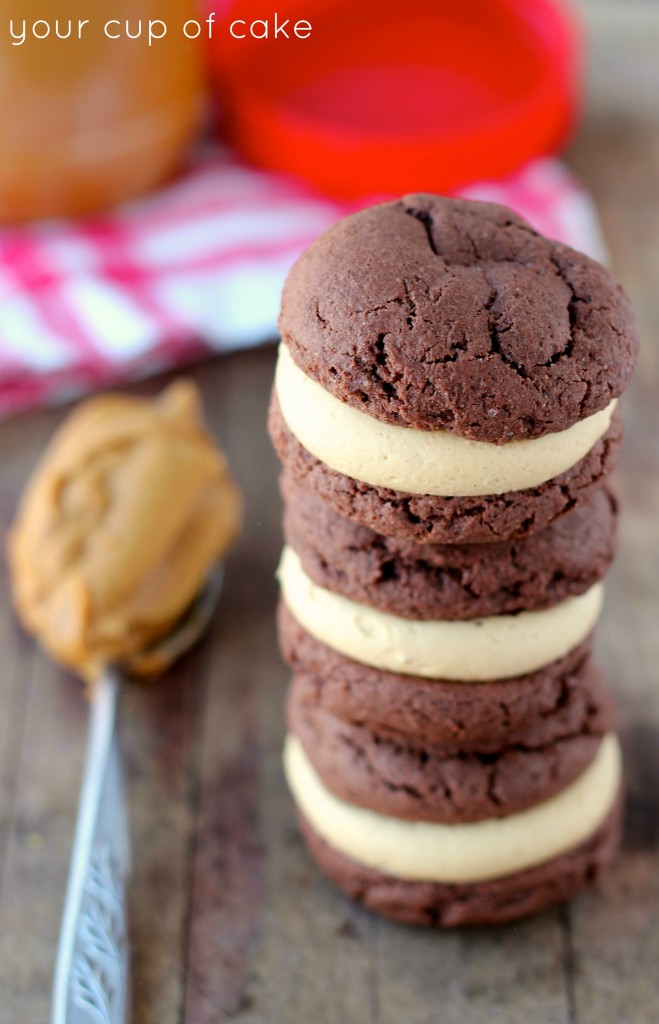 It's coming. The day of roses, red dresses, boxes of chocolate, and way too much PDA. So what do I get to do? Share dating stories without shame.
The Story:
He put the child-lock on my door.
This was no accident either.
I understand wanting to open the door for me when I get into the car, that's wonderful and I sort have come to expect that from the dapper men in good ole Provo, Utah. But also wanting to open it when I get out? Maybe that's a little much. He said he knew I would be stubborn so he put the child-lock on so that I would be forced to wait for him to walk around.
There was no second date.
If you treat me like a child, I'll act like one.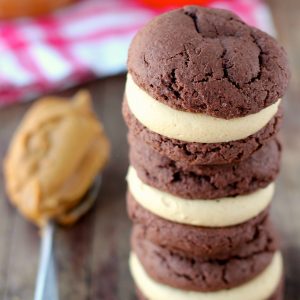 Peanut Butter Oreos
Servings
28
cookies, or 14 sandwiched "Oreos"
Ingredients
Chocolate Cookies:
1

box devil's food cake mix

I used Pillsbury

2

eggs

1/3

C.

oil

2

Tbsp.

brown sugar

1

tsp.

vanilla extract
Peanut Butter Filling:
1/2

C.

butter

softened

1/2

C.

smooth peanut butter

2

tsp.

vanilla extract

2

Tbsp.

milk

2-3

C.

powdered sugar
Instructions
1. Preheat oven to 350 degrees and line cookie sheets with parchment paper.

2. Sift cake mix into a large bowl to remove any lumps.

3. Add eggs, oil, brown sugar and vanilla extract and stir until combined. Dough will be thick.

4. Make dough balls a little larger than 1 Tbsp. each and place them on the cookie sheets 3 inches apart. Use your fingers to gently press the dough balls a little more flat because you don't want them to bake up too "tall."

5. Bake for 7-8 minutes, be careful not to over-bake them! They will continue to bake out of the oven.

6. Let cool.

7. Peanut Butter Filling: Beat butter and peanut butter until smooth. Add vanilla extract and milk and beat again. Slowly add in powdered sugar until you reach your desired consistency. If it becomes too thick, add more milk.

8. Frost the bottoms of half of the cookie, then take an unfrosted cookie and place it on top to cream your "Oreo."
I took these to a party and by the time I made it from the front door to the serving area they were almost gone!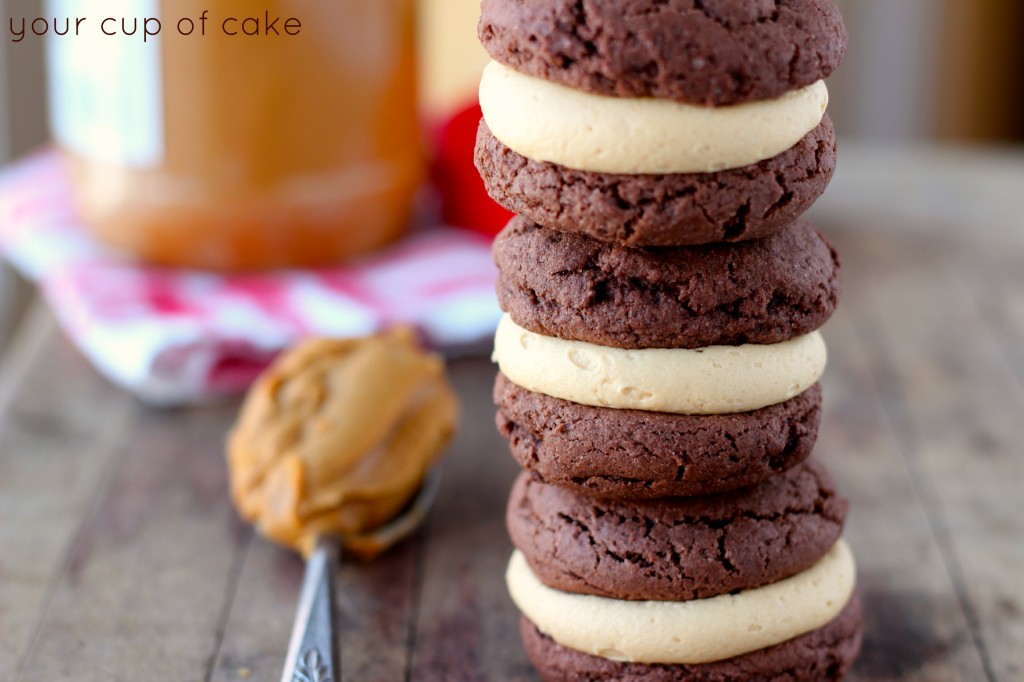 For you food photographers out there… A little natural light is all you need for a great photo. Too bad I'm not creative at all with cookies and just end up stacking them each time… sorry!