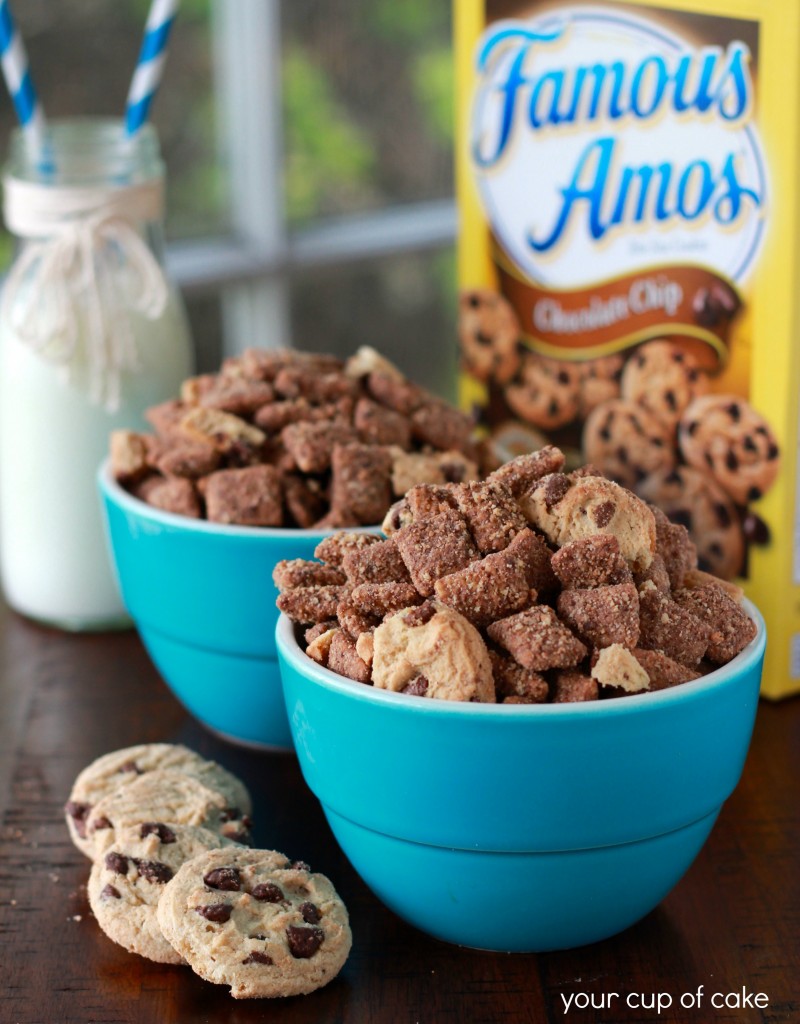 The Story:
The school lunch.
Bag or box? Fritos or Doritos? Juice or water? Cookies or brownie? Apple or nectarine?
It's war out there on the playground. You never know what will survive and what will sabotage the whole mission. You have to pick what will travel best over what actually tastes best. Yes, you will always want to pick the soft delicious peach. But when it contaminates your sandwich, soaks through your lunch bag, into your back pack and onto your homework and you become "that kid" at lunch with the juicy and wilted pager bag, it's all over. You should have picked the rock hard red apple.
Putting a cupcake in the lunch box is probably not the smartest idea. I would stick with a slice of angel food cake or a bag of this sweet stuff.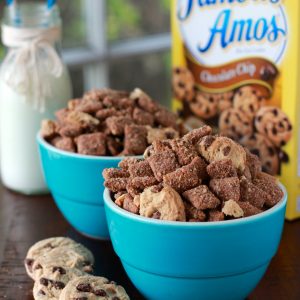 Chocolate Chip Puppy Chow
Ingredients
8

C.

Rice Chex cereal

1 1/2

C.

chocolate chips or melts

use melts if you omit peanut butter

1/2

C.

peanut butter

smooth (optional)

2

C.

Chocolate chip cookies

crushed (I used Famous Amos)

Extra cookies for decoration
Instructions
1. Pour cereal into a large bowl and set aside.

2. Melt chocolate and peanut butter together in the microwave and stir until smooth.

3. Pour over cereal and gently fold until coated.

4. Put crushed cookies into a large plastic bag and dump chocolate-coated cereal on top.

5. Seal bag and shake, shake, shake!

6. Dump onto a cookie sheet to let cool and add extra cookies for decoration.
I used the Famous Amos cookies. You'll need crispy cookies and not the soft ones.
Put them in your plastic bag…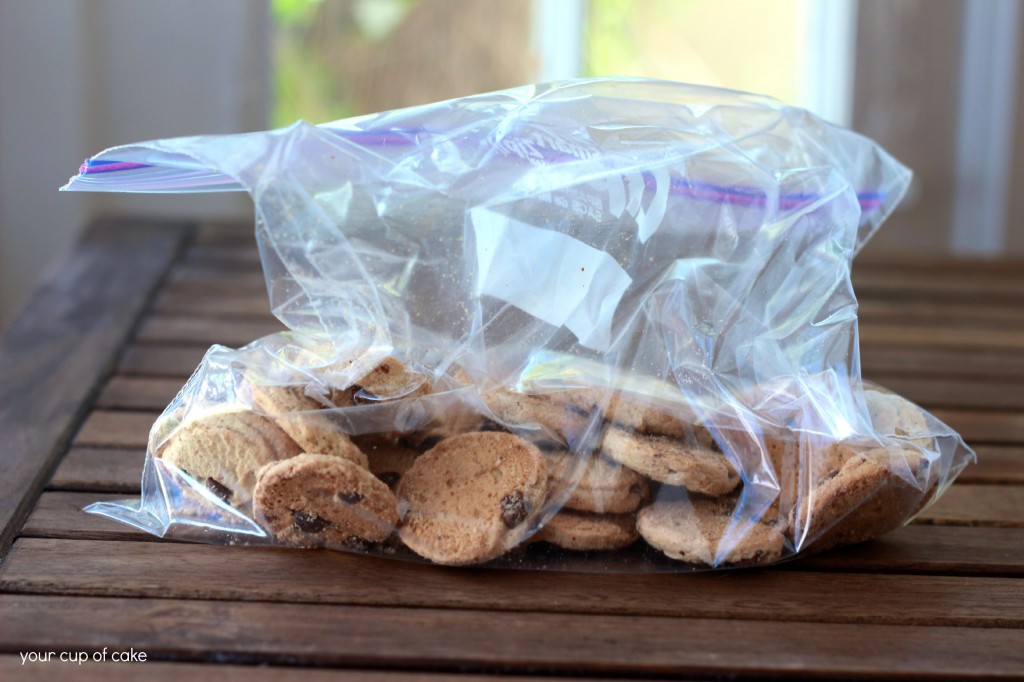 Crush them with a rolling pin….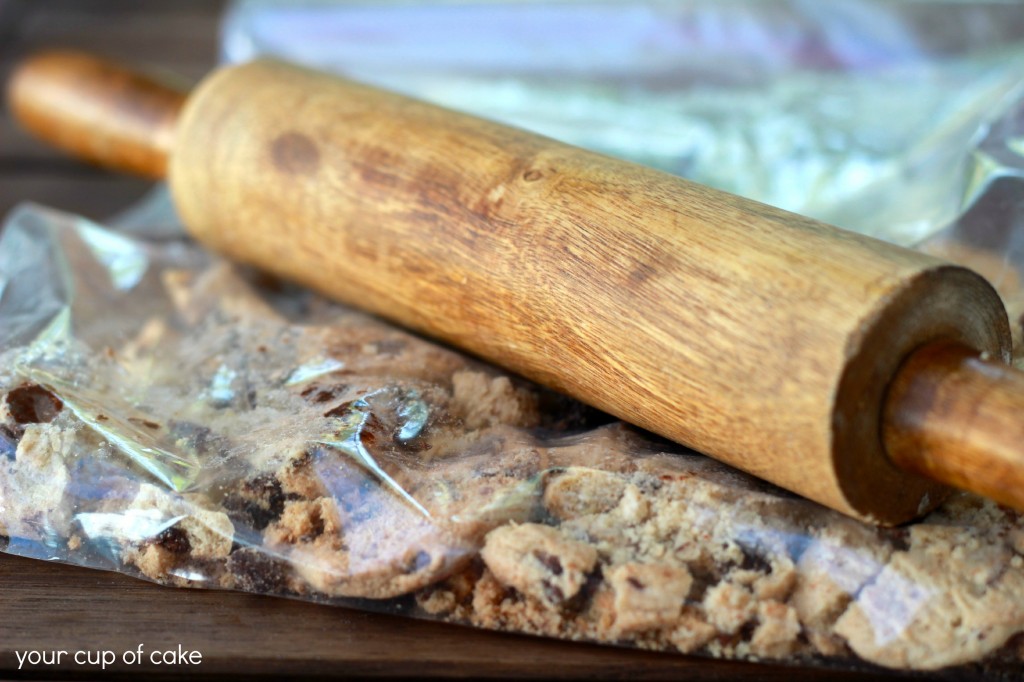 And there you go!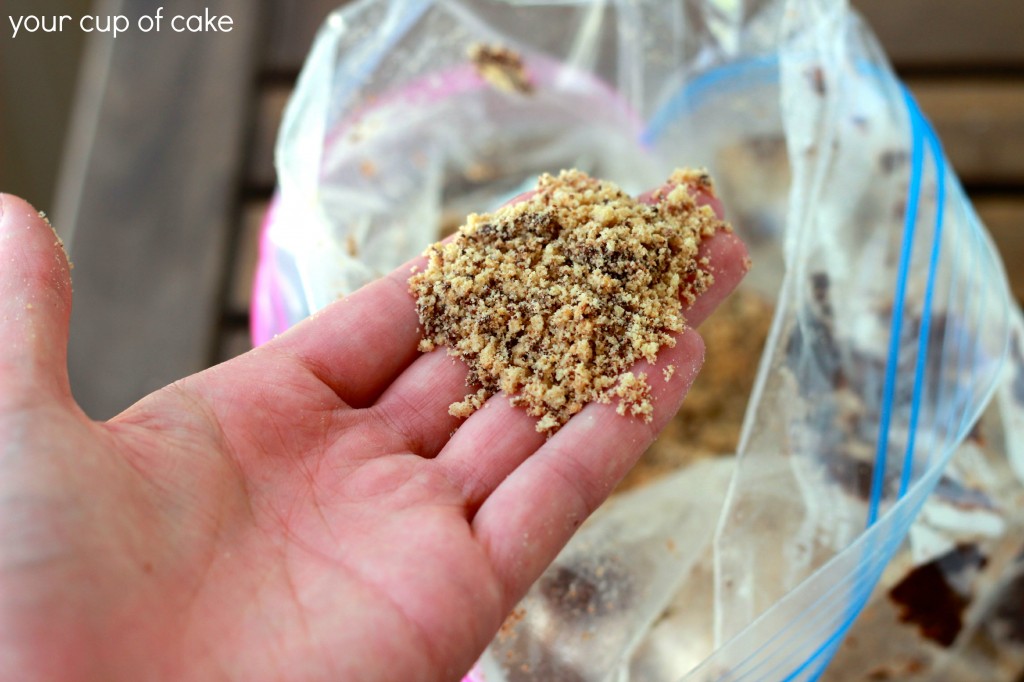 Mmm… a perfect back to school snack!