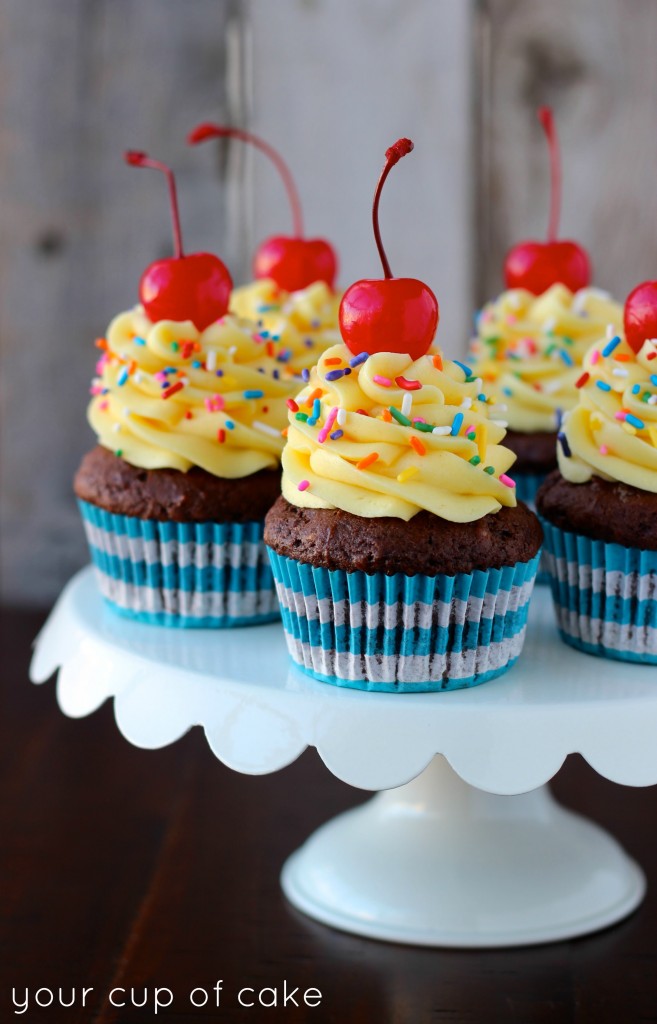 Chocolate banana cake with cake batter frosting and a cute cherry on top, what could be more perfect or delicious? Nothing.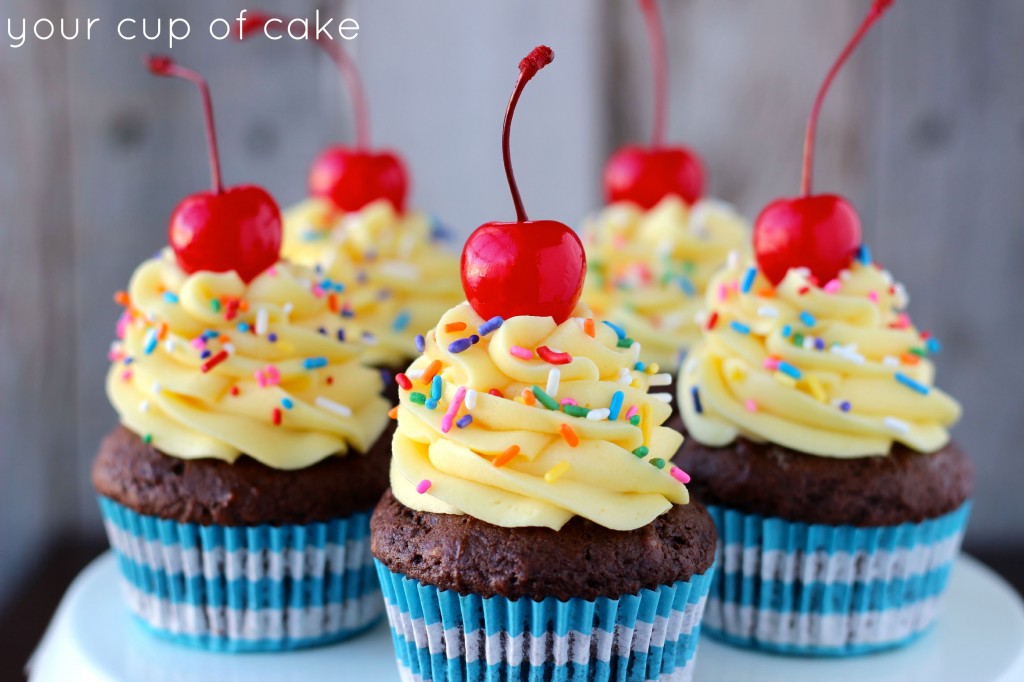 The Story:
My mother finally confessed: "I didn't want you to be cool."
Well that explains a lot.
My mother let me dress myself starting in Kindergarten. Perhaps my love of pink and purple was cute at the start, but then I started rummaging through my brother's clothes and it took a bad turn. Even in high school I wore a huge leather bomber jacket to match my brother and a choker necklace I made at camp. And let's not even talk about my makeup choices… My mother was a beauty queen! How could she let her only daughter out of the house like that?
She let me cut my own hair. Let me tell you, cutting your own bangs the night before school pictures is not a good a idea. Bangs for me at all is a bad idea.
My mother brushed my hair. Curls and brushes just don't go well together, so that and my big glitter phase made me look like an 80's movie star. Not a good look for a 10-year-old.
My nickname given to me by the parents: "The Eating Machine." I ate everything in my path (and looked like it too).
Congrats Mother, I was not one of the "cool" kids. But I wouldn't have had it any other way 🙂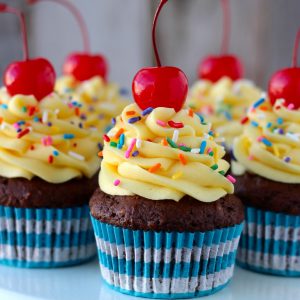 Chocolate Banana Cake Batter Cupcakes
Ingredients
Chocolate Banana Cake:
1

box devil's food cake mix

3

eggs

1/2

C.

oil

3

ripe bananas

mashed

1

C.

sour cream

2

tsp.

vanilla extract
Cake Batter Frosting:
1

C.

butter

softened

1/2

C.

yellow cake mix

sifted

2

tsp.

vanilla extract

2

Tbsp.

milk

2-3

C.

powdered sugar

more if needed
Sprinkles and Maraschino Cherries for decoration
Instructions
1. Preheat oven to 350 degrees and line pans with cupcakes liners.

2. Sift cake mix into a small bowl and set aside.

3. In a large bowl,combine eggs, oil, bananas, sour cream and vanilla extract until smooth.

4. Stir in cake mix.

5. Fill cupcake liners 3/4 full and bake for 16-20 minutes or until an inserted knife comes out clean.

6. Let cool.

7. Cake Batter Frosting: Beat butter until smooth. Add cake mix and be a again. Add vanilla extract, milk and slowly add in powdered sugar until you reach your desired consistency. (You can add a little yellow food dye if you want a bright yellow color.)

8. Pipe frosting onto cooled cupcakes and decorate with sprinkles and Maraschino Cherries.
These beautiful greaseproof cupcake liners are from Sweets & Treats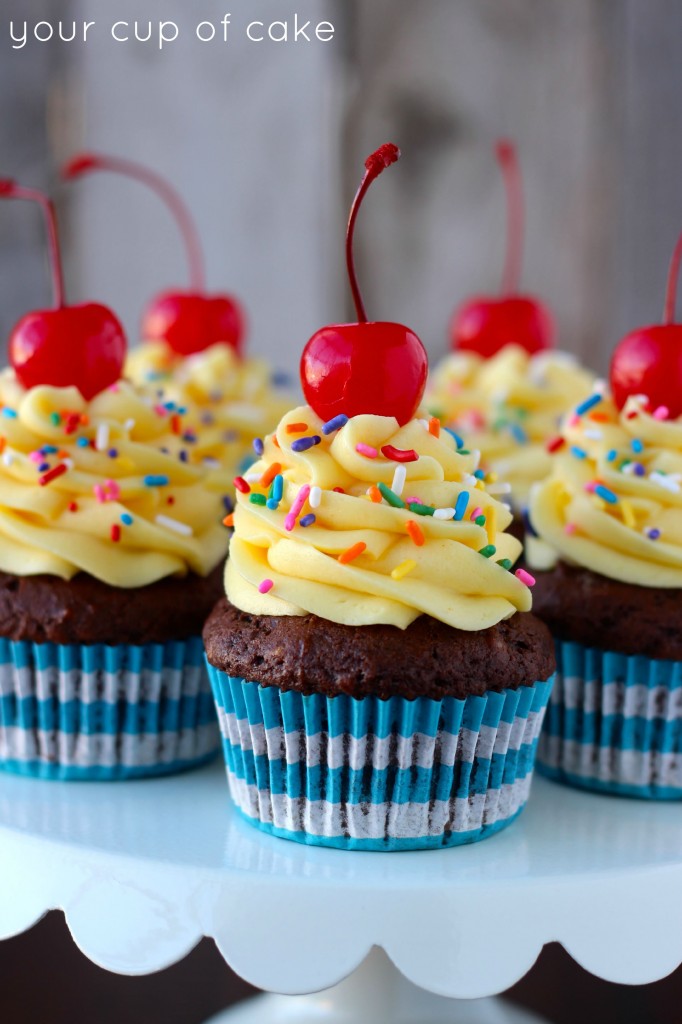 Sometimes this happens. And that's the kitchen floor, so this one went to the trash.