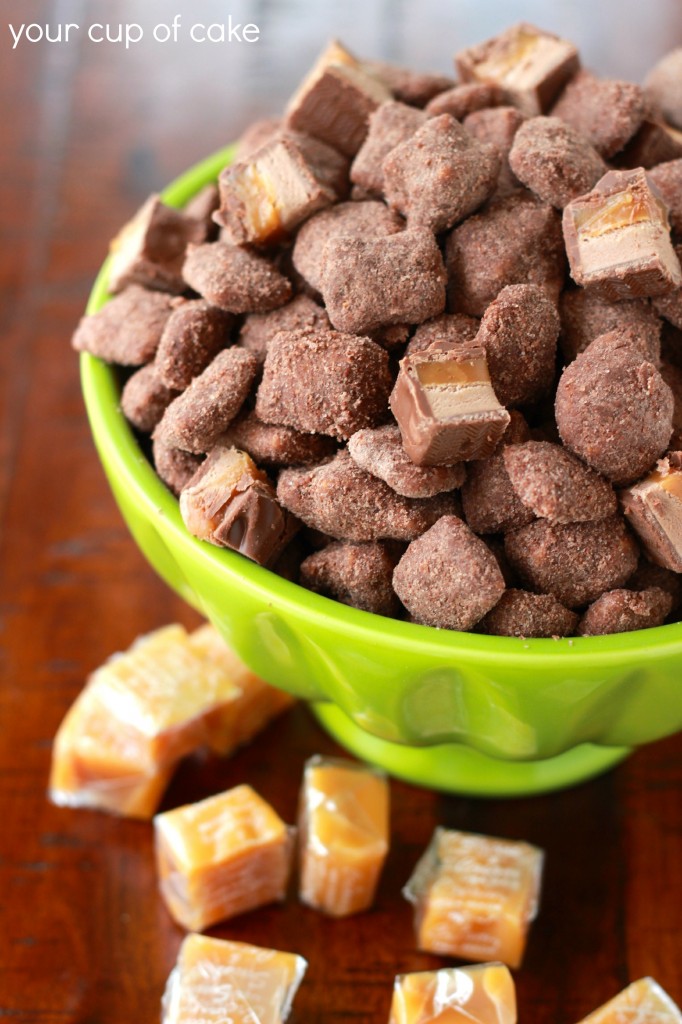 The Story:
Halloween is pretty amazing. You have an excuse to wear whatever you want for 24 hours and get candy for it! But when I was a kid, no one ever wanted to go knock doors with me. Let's check out my costumes of choice…
Kindergarden: Butterfly Barbie
Cute, right? I was a little blondie with ringlets and my mother splurged and got me the real costume. Except here's the catch. Halloween in Oregon can be cold. So my mother made me wear a long black sleeved shirt under my pretty pink dress. Totally ruined the ensemble.
1st grade: Frankenstein's Wife
All my classmates were Disney Princesses or M&M's and I dressed in all black with heavy dark make-up, a black and white wig and a veil. Yeah, I wouldn't have been my friend either.
2nd grade: Pippi Longstocking
The Halloween to remember. A red and white striped dress, red tights, big black Nikes and a wire coat hanger going through my fiery red braids. My mother died my hair with the semi permanent dye right? Nope. Permanent dye. She got the wrong box by accident. So guess who had red hair for a few years… this girl.
3rd grade: Cat
Normal, right? Yeah….no. My mother let me dress myself, which was an awful idea. Black leotard, ripped black nylons, white high heels, a white feather boa and a wig. One scandalous cat… I can only imagine what my teachers were thinking of me and my future.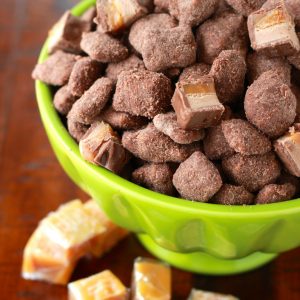 Chocolate Caramel Apple Puppy Chow
Ingredients
8

C.

Apple Rice Chex Cereal

7

Milky Way Bars

1/2

C.

butter

12

caramel cubes

3/4

C.

brownie mix

or 3/4 C. powdered sugar plus 3 Tbsp. cocoa powder
Instructions
1. Measure out cereal into a large bowl and set side.

2. Melt Milky Ways, butter and caramel cubes together on low heat on the stove. Stir constantly so that the chocolate doesn't burn.

3 Pour over cereal and gently stir until coated.

4. Dump into a large plastic bag with brownie mix and shake well! The cereal might clump together because the caramel is thicker than just chocolate, you can break up the chunks or just leave them as little delicious surprises.

5. Pour onto a cookie sheet to let cool. I chopped up extra Milky Ways for extra color.

NOTE: You can always use regular Chex cereal and call them "Milky Way Muddy Buddies/Puppy Chow"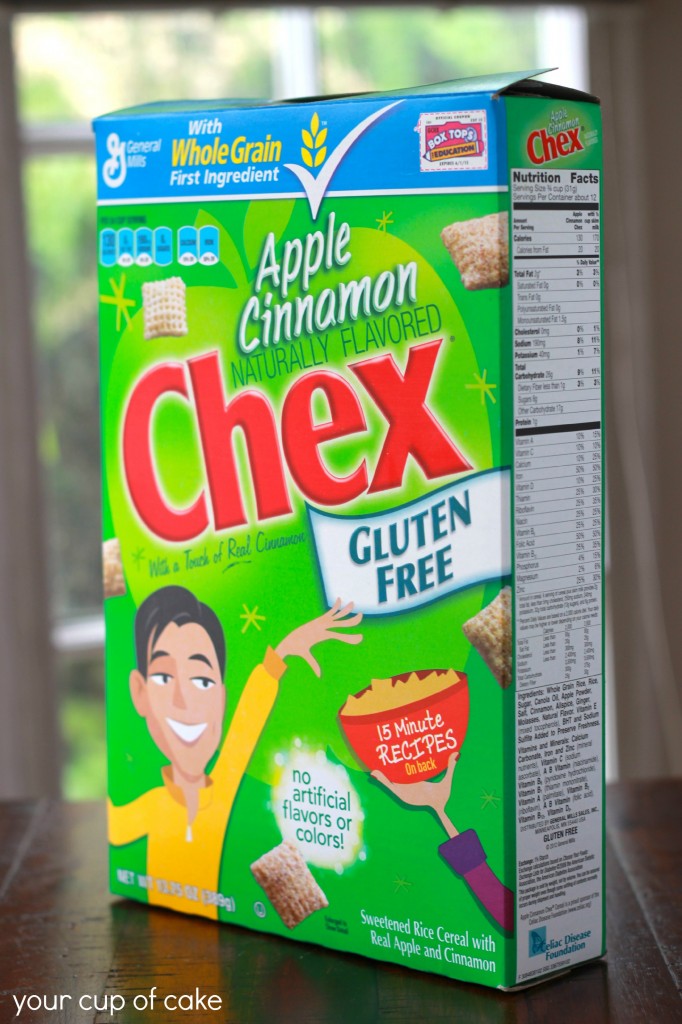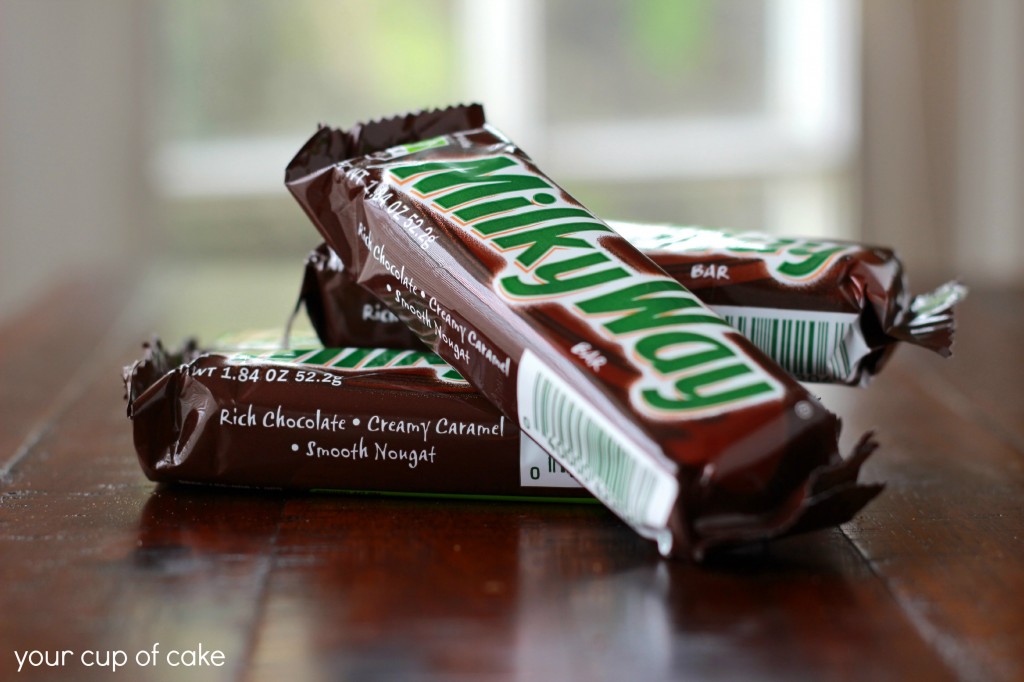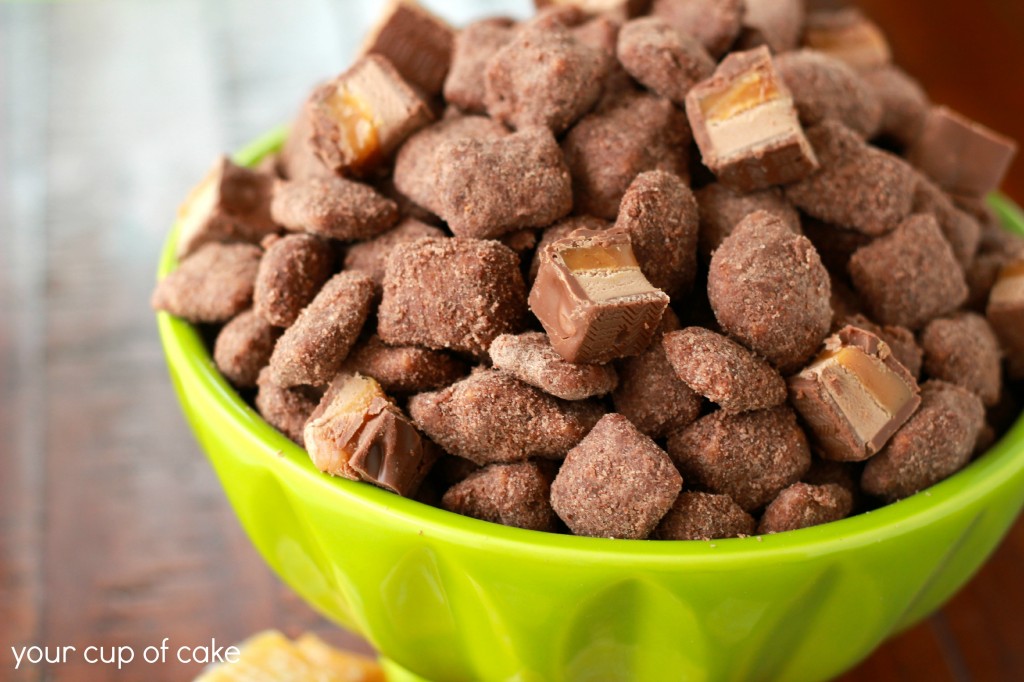 You would also LOVE my…
Butterfinger Puppy Chow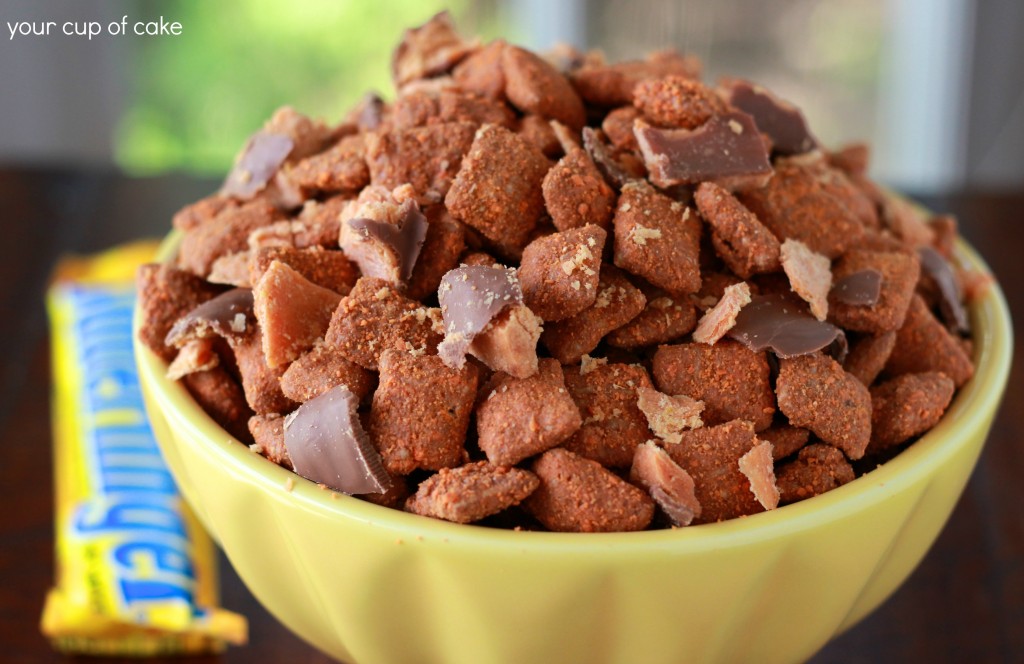 Peanut Butter Brownie Puppy Chow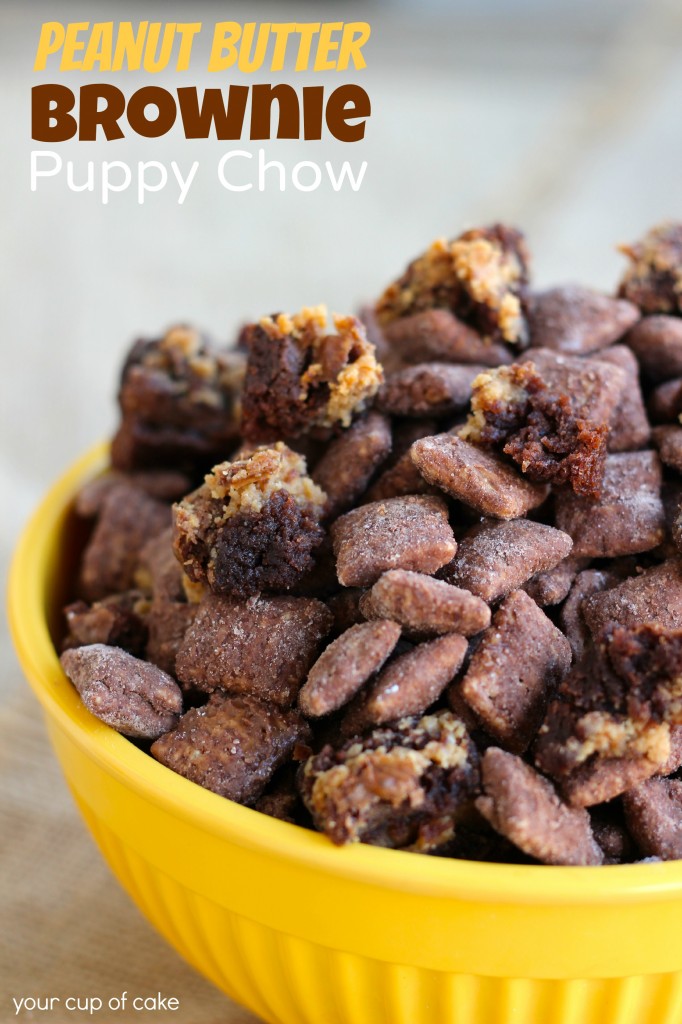 Cookies & Cream Puppy Chow