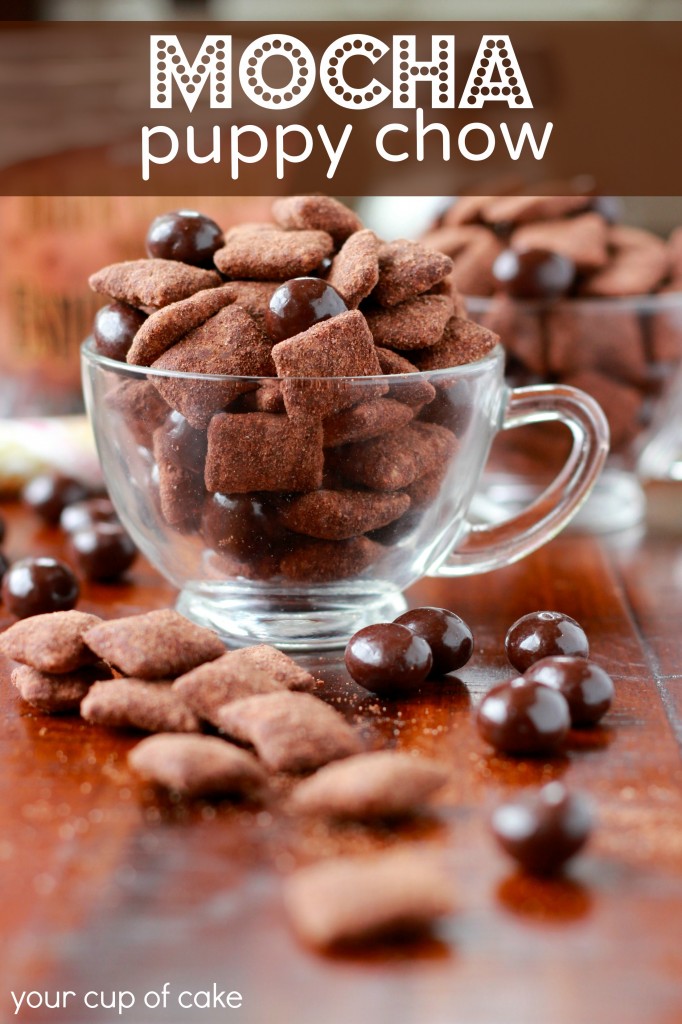 The Story:
I'm not a coffee drinker, but two things about it always make me crack a smile.
The smell–I love it. Maybe it's because I'm a Northwest girl and we have a Starbucks on every corner or maybe it just brings back cozy memories. But either way, I always linger when I pass by the coffee in the grocery store and I read all the snazzy flavors to myself in my head.
And the second thing? You've Got Mail. Who's with me?
Mr. Joe Fox: "The whole purpose of places like Starbucks is for people with no decision-making ability whatsoever to make six decisions just to buy one cup of coffee. Short, tall, light, dark, caf, decaf, low-fat, non-fat, etc. So people who don't know what the hell they're doing or who on earth they are can, for only $2.95, get not just a cup of coffee but an absolutely defining sense of self: Tall. Decaf. Cappuccino."
It's my favorite movie and I can't help but to read that quote in Tom Hank's voice every time. It's just too good!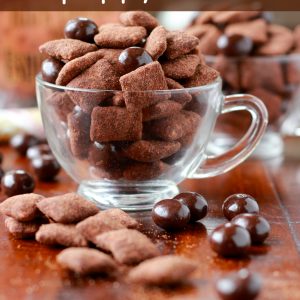 Mocha Puppy Chow
Ingredients
7

C.

Rice Chex cereal

1 1/2

C.

Chocolate Melts

or chocolate chips plus 1/3 C. peanut butter

3/4

C.

brownie mix

or 3/4 C. powdered sugar plus 3 Tbsp. unsweetened cocoa powder

1-2

Tbsp.

instant coffee granules

smashed
2 C. chocolate covered espresso beans, optional
Instructions
1. Place cereal in a large bowl and set aside.

2. Place chocolate melts (or chocolate chips and peanut butter) in a microwave proof bowl and set aside.

3. Put brownie mix and instant coffee in a large plastic bag and shake to combine evenly. (Add more of less coffee depending on how strong you want it.) To smash my granules, I put them in a small ziplock bag and used the bottom of a cup to crunch them up.

4. Microwave chocolate for 40 seconds, remove and stir. Continue to microwave and stir unti smooth.

5. Pour chocolate over Rice Chex and gently fold until coated.

6. Dump cereal into your plastic bag with brownie mix/coffee, seal, and shake, shake, shake until coated.

7. Pour onto a cookie sheet to let cool.

8. Toss with chocolate covered espresso beans!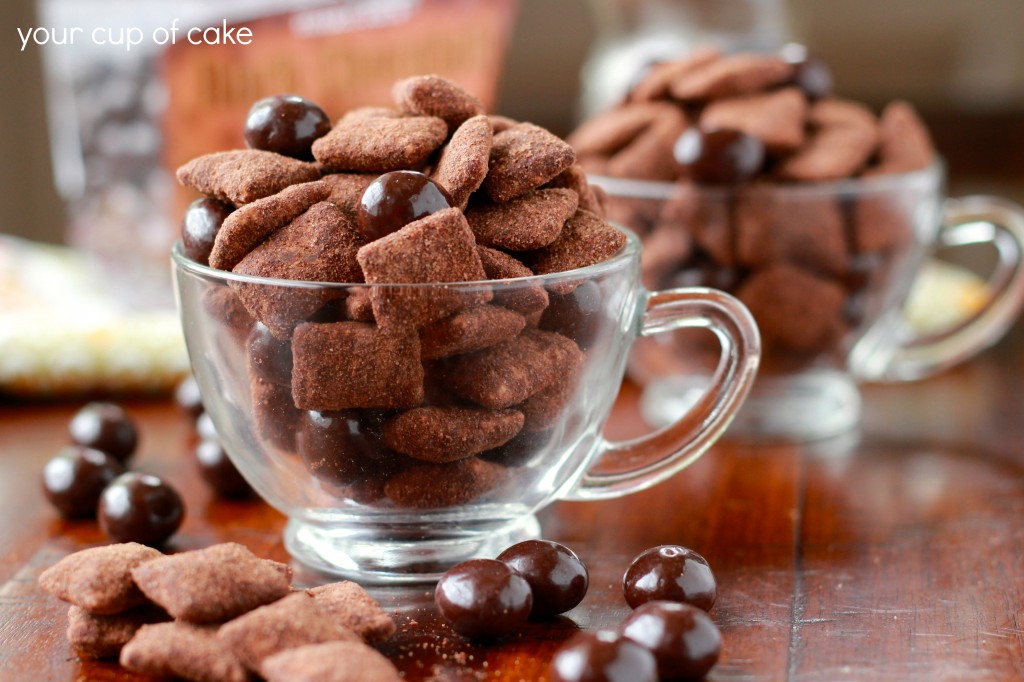 This is the instant coffee granules I used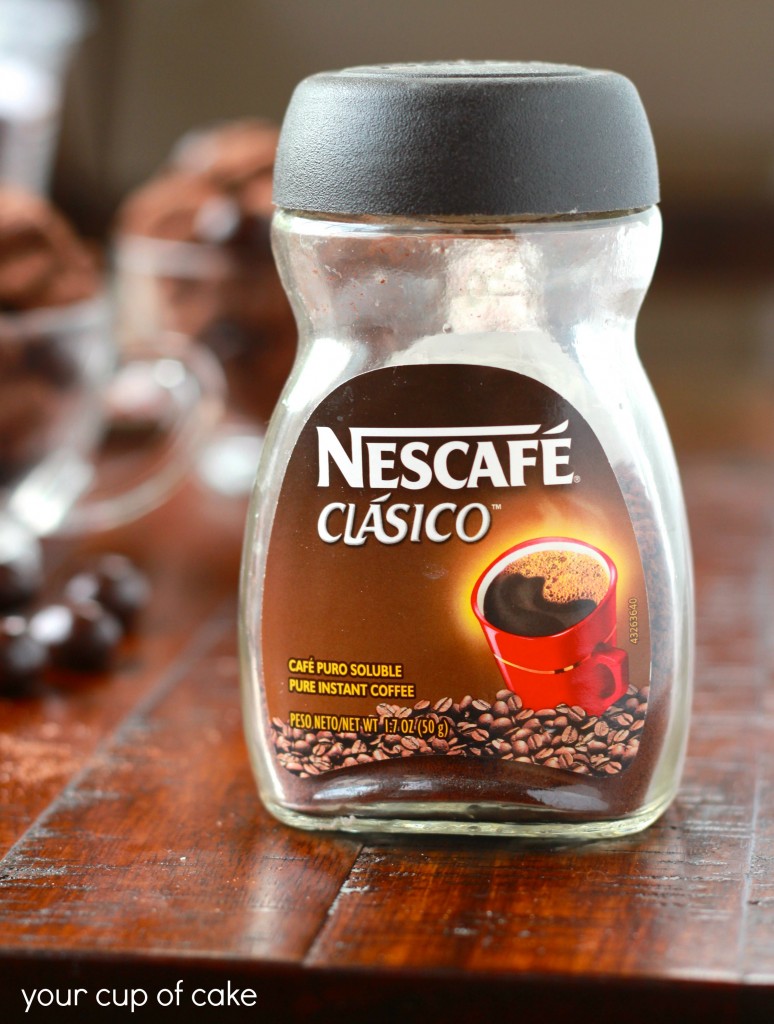 Trader Joe's is my answer to everything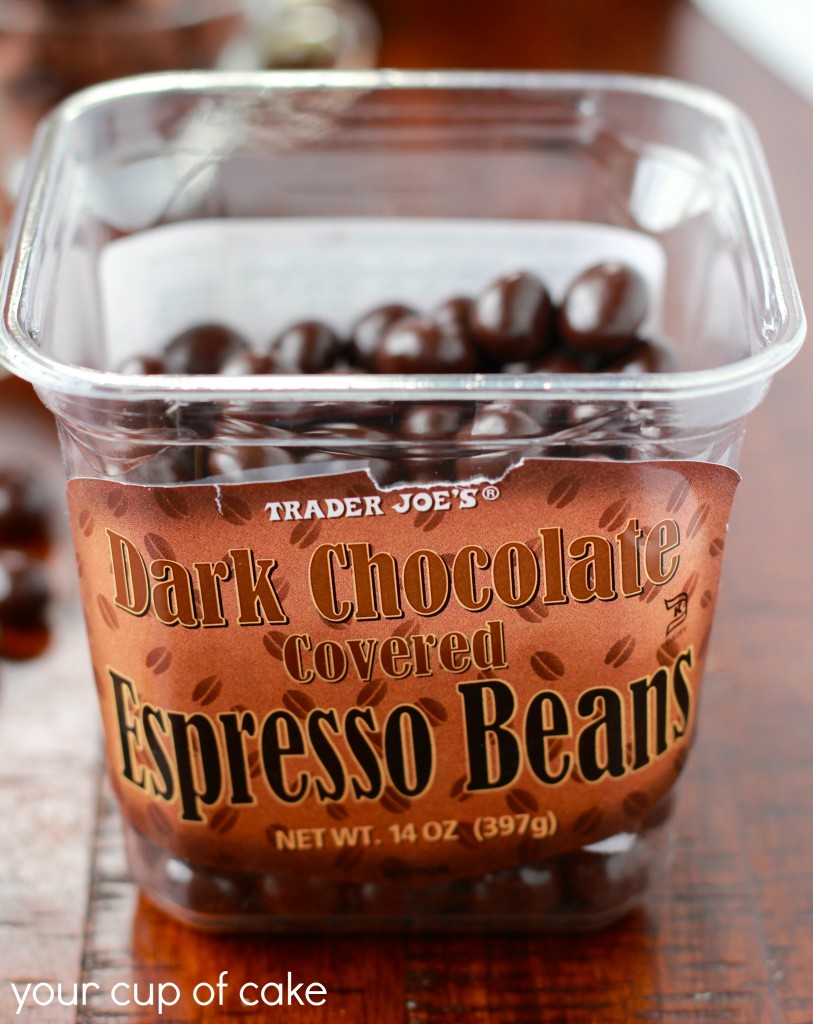 Cup of Puppy Chow anyone?