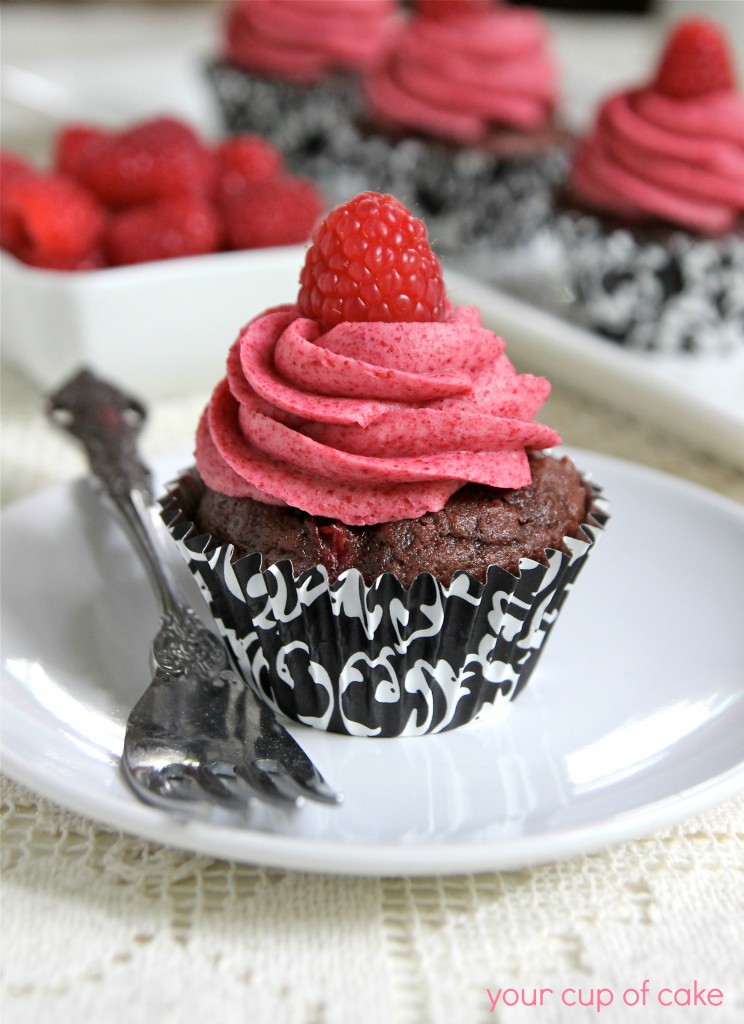 The Story:
Whenever I move from city to city, there are a few things I look for. The closest In-N-Out, Costco, WinCo and Trader Joe's.
In-N-Out and their Double-Doubles bring a lot of love into my life. At the end of a long day in the kitchen all I want is to hit the drive-thru. Costco is where I get my butter, cream cheese, sour cream and powdered sugar in bulk. Can't bake without it and I might as well get some free samples while I shop! WinCo is just the best grocery store on the planet and the bargain bin section is amazing. Trader Joe's is my home away from home. All my special snacks are there! My olive oil popcorn, my salted chocolate almonds, my bar of chocolate with macadamia nuts…mmmm. And my favorite baking goodies are there too! (Like my freeze dried berries.) And who doesn't love the Trader Joe's "vibe" with the Hawaiian shirts and lies? It's like a mini vaca when you walk in the store!
Sadly, In-N-Out and WinCo are west coast specials, so I'll have to live without them for a few months. But me and Trader Joe's will still be going strong!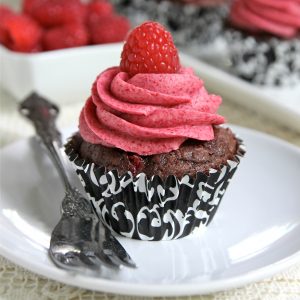 Chocolate Raspberry Cupcakes
Ingredients
Cake:
1

Box Devil's Food Cake Mix

3

eggs

½

C.

oil

¾

C.

buttermilk

½

C.

sour cream

2

tsp.

vanilla extract

1 1/3

C.

fresh raspberries
Raspberry Buttercream:
1.2

oz.

pkg. of freeze dried raspberries

I get mine from Trader Joe's

1

C.

butter

softened

4-5

C.

powdered sugar

1

Tbsp.

milk

if needed
Instructions
1. Preheat your oven to 350 degrees and line pans with cupcake liners.

2. Sift cake mix into a small bowl and set aside.

3. In a large bowl, use a whisk to combine eggs, oil, buttermilk, sour cream and vanilla extract.

4. Add cake mix and stir until smooth.

5. Fold in raspberries. (If your raspberries are big, roughly chop them before adding them to your batter.)

6. Fill cupcake liners ¾ full and bake for 15-20 minutes or until an inserted knife comes out clean.

7. Raspberry Prep: Place your freeze dried raspberries in a food processor and pulverize them. When you take them out, you will still see the seeds. Use a fine sifter to sift out the seeds, them throw them away. Keep what went through the sifter for the buttercream.

8. Buttercream: Beat butter for 2 minutes. Scrap down the sides of the bowl, add your pulverized freeze dried raspberries and beat again. Slowly add powdered sugar until you reach your desired consistency. Add milk if the buttercream becomes too stiff.

9. Pipe buttercream onto cooled cupcakes and finish with a fresh raspberry.

Piping Tip: Ateco #846