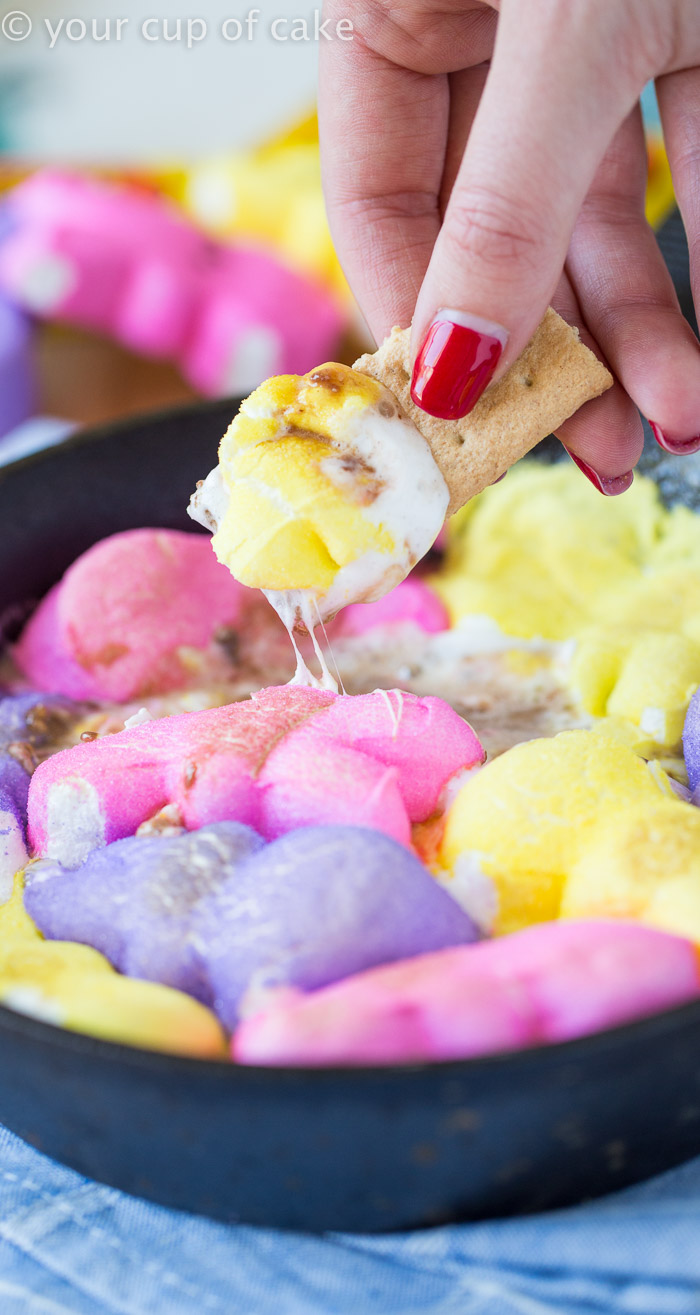 What happens with Reese's Eggs and PEEPS come together? Magic! This Easy Easter Skillet with PEEPS and Reese's Eggs are the Easter Bunny's favorite treat! Plus, it's so easy to make… you know I love that. And I even made a video of this recipe so you can save the video on Facebook or send it to family and friends.
I've had this recipe idea for the over a month and finally got around to making it, yay!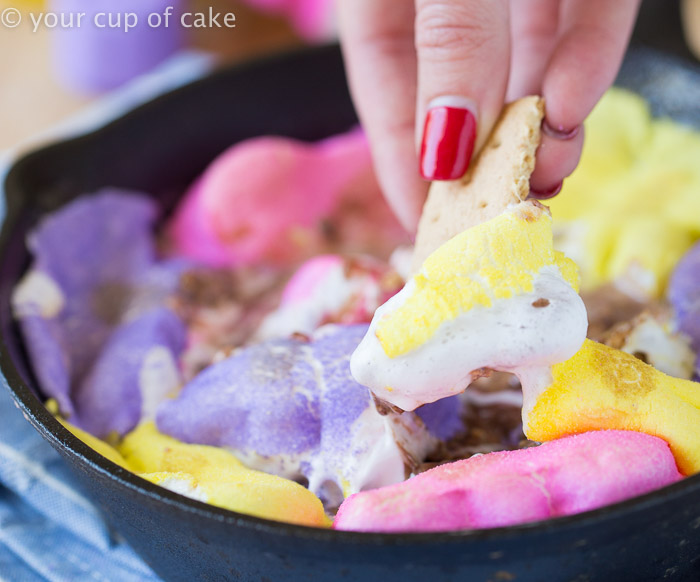 Skillet dip recipes are awesome because they're fool proof! You can add a little extra chocolate, extra mallows and it won't hurt! You can add chocolate sauce on top with some sprinkles to make it more festive or you can use regular marshmallows if PEEPS aren't your jam! Make this recipe your own!
Honestly, I grabbed the bunnies by accident. I meant to get the classic birds but the bunnies ended up being better because they aren't as tall. I wanted a better mallow to chocolate ratio. They eyes actually disappeared when they baked! Blind bunnies, ahhhh!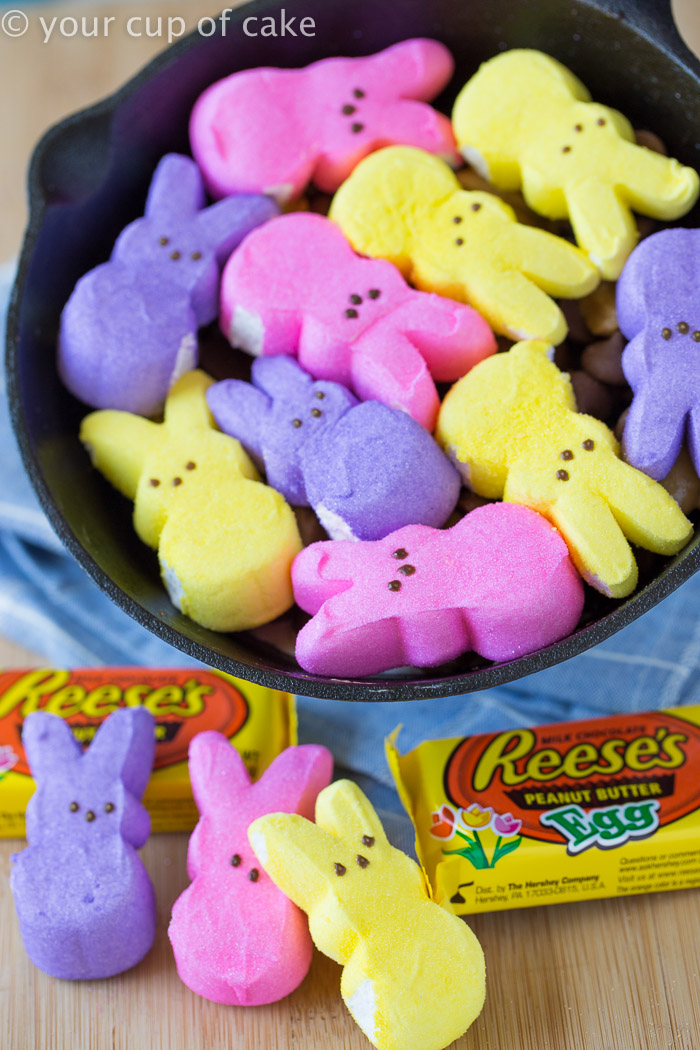 This Easy Easter S'mores Skillet is so much more fun with the rainbow PEEPS!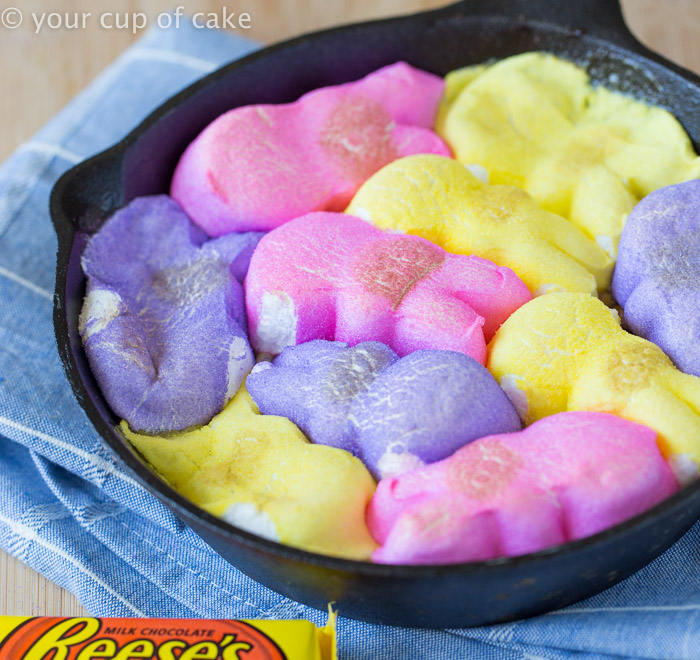 Mmm… toasted marshmallow is pretty much incredible. I need to try this again but use Mini Cadbury Eggs instead of Reese's oh my! Those little eggs are pieces of heaven. It's embarrassing how many bags I've already eaten.
When I was a sophomore in college, my best friend Hannah and I would eat bags and bags of these eggs. It was our meal. We just kept saying, "It's protein, so it's fine."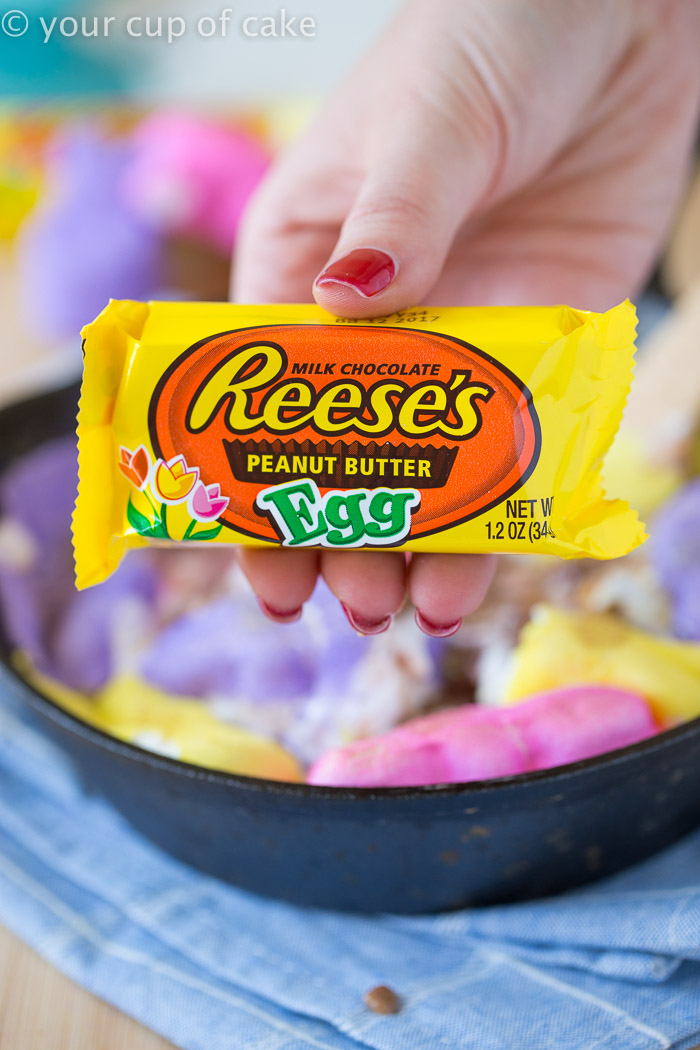 Happy Easter! Don't forget to check out my freaking adorable cupcakes for the holiday!
Bunny Cupcakes, almost too cute to eat.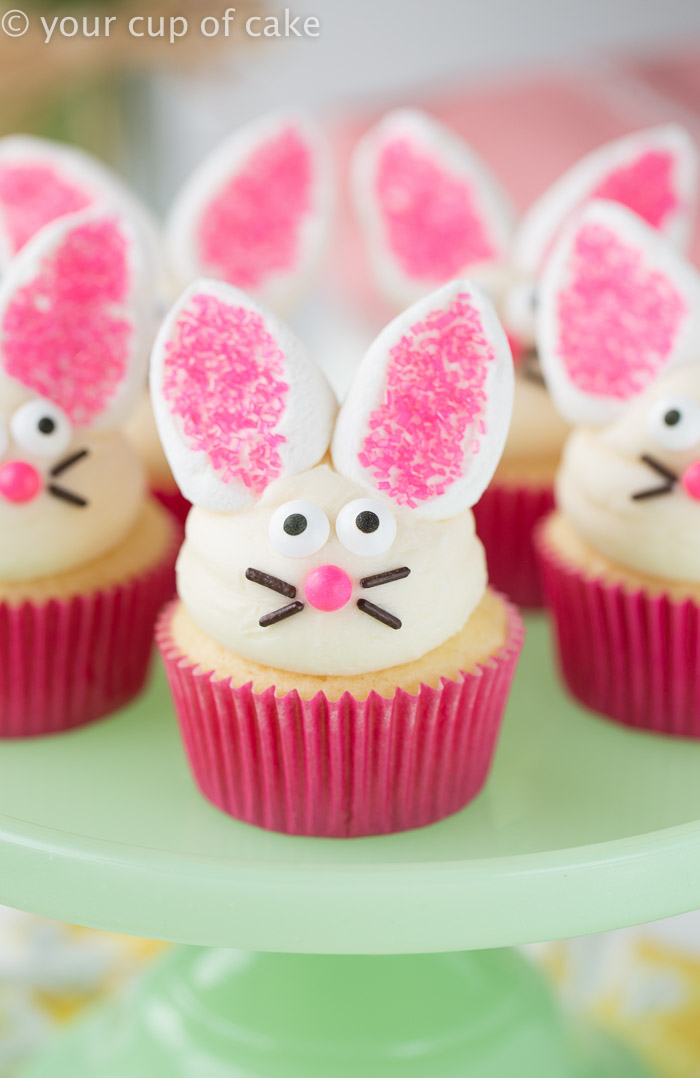 Cute Garden Carrot Cupcakes… those are strawberries!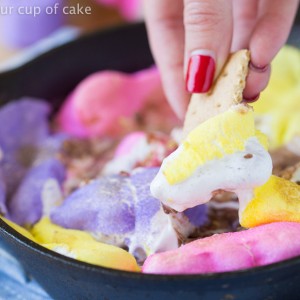 Easy Easter Peeps Skillet
Ingredients
LARGE SKILLET:

1/3

C.

heavy whipping cream

12

Reese's Eggs

enough to cover pan

20

PEEPS

bunnies or birds, just enough to cover the pan

SMALL SKILLET:

1

TBSP.

heavy whipping cream

6

Reese's Eggs

enough to cover pan

10

PEEPS

enough to cover pan
Instructions
1. Place skillet in oven and heat to 450 degrees.

2. Place cream in a microwave proof bowl and zap for 30 seconds just to warm it up.

3. When the oven in preheated, remove skillet.

4. Add Reese's Eggs (you can add extra chocolate chips if you want), cream and top with PEEPS!

5. Bake for 5-7 minutes or util the PEEPS are lightly toasted!

6. Let cool for a few minutes and eat with graham crackers, apple slices or anything you want!

Happy Easter!