Tell Domino's to take a hike because these Easy Restaurant Style Garlic Knots are the best in town! Plus, they're insanely easy to make! Get ready for your new favorite garlic bread recipe.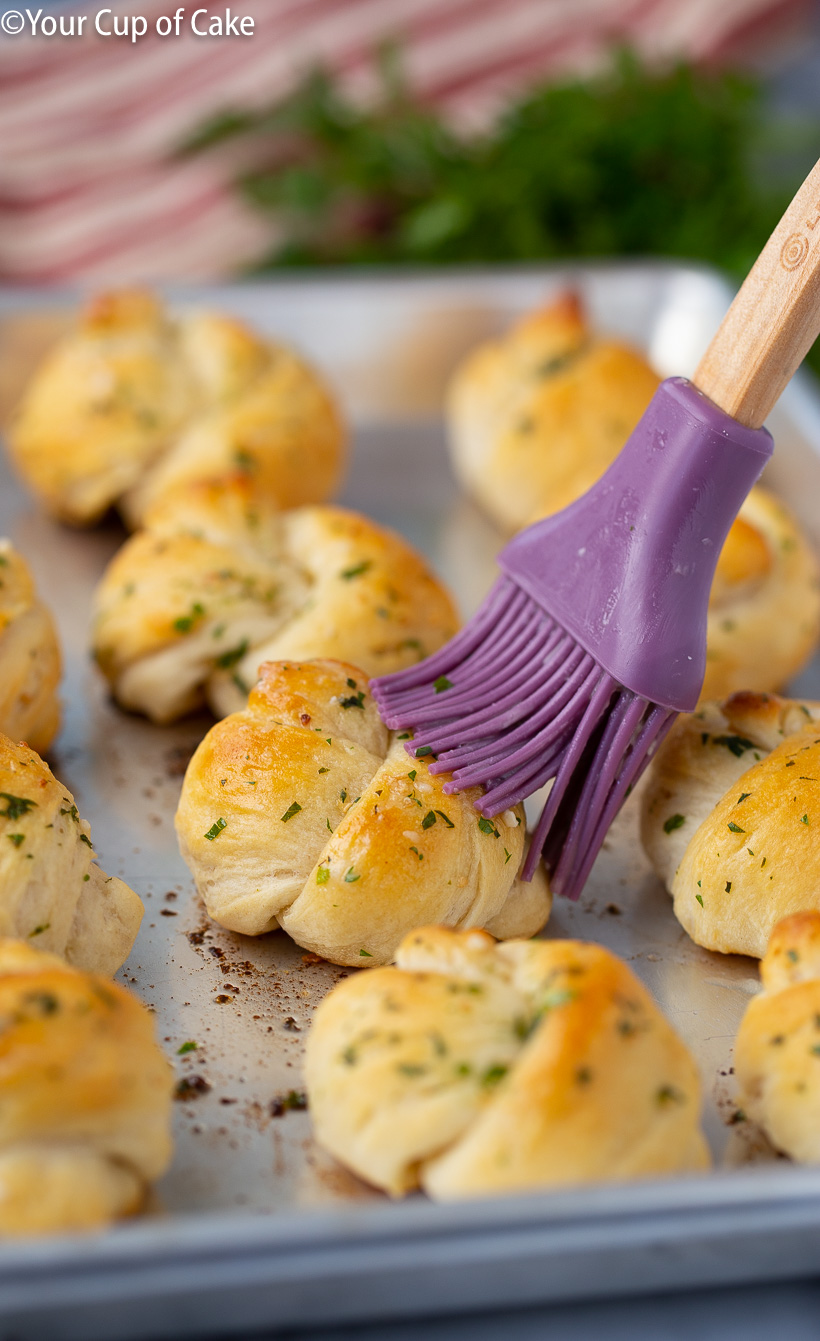 Easy Restaurant Style Garlic Knots
If you're looking to impress a few guests, get fancy in the kitchen or maybe have a cooking activity with the kids then these garlic knots are perfect for you! First of all, they're absolutely delicious. Serve these along side an Italian inspired meal and any guest would think you spent all day slaving away in the kitchen (even though these only take 5 minutes of prep). Second, they really are so easy to make! Your kids or your friends will love tying up these garlic knots and you can even have a competition on whose looks the best! My husband Parker had the better looking ties! No matter what, these Easy Restaurant Style Garlic Knots will be a new favorite go-to recipe for your family.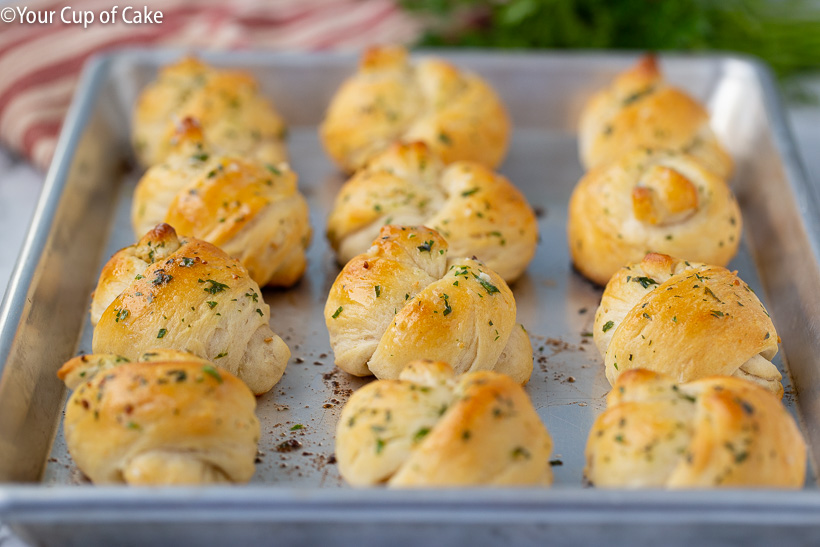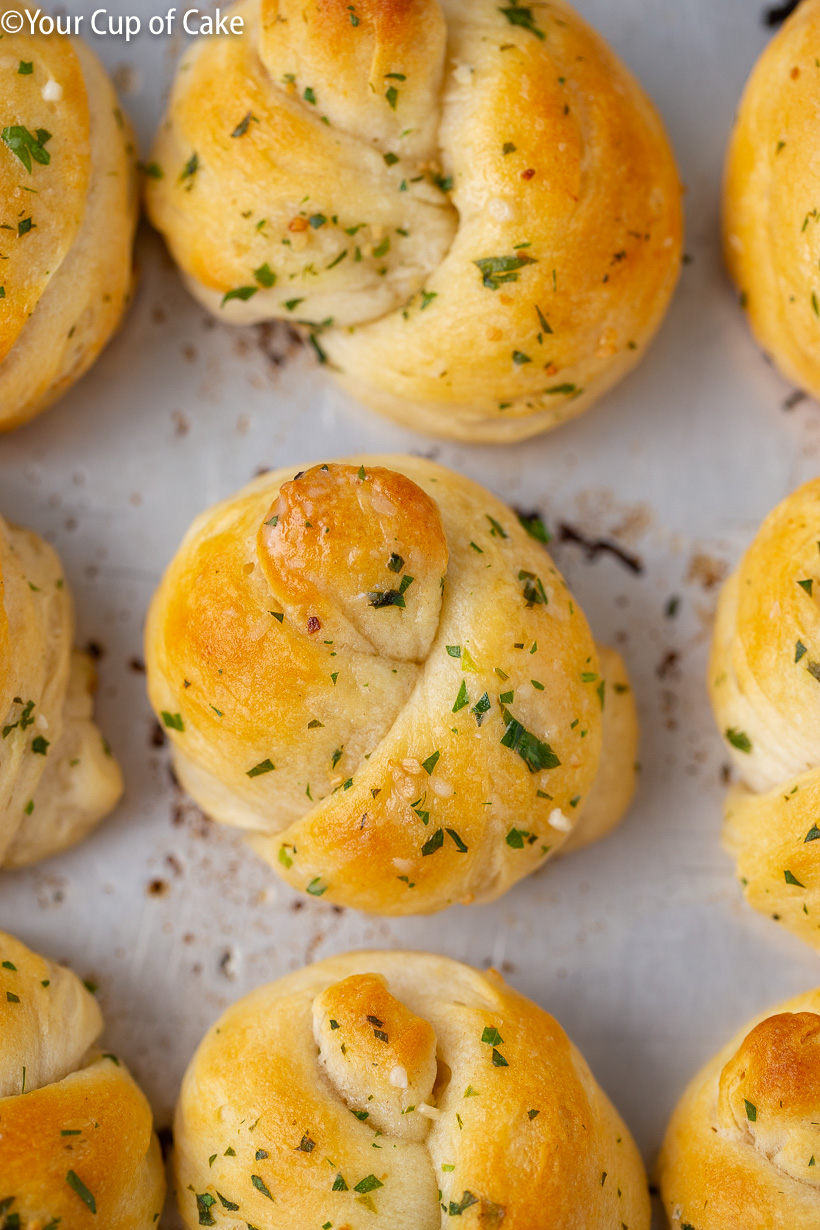 How to Make Easy Garlic Knots
This recipe really can't get any easier. The hardest part about making any roll is making the bread. Well guess what, you get to take the easy way out and buy some Pillsbury Grands Buttermilk Biscuit dough from the store! The dough is perfect for this recipe, makes for zero prep work, and it's inexpensive! There's no fuss in letting dough rise or worrying about killing your yeast. All you have to do is cut each biscuit into two, roll into a "log," tie and brush on the butter! It's really a great way to let your kids help with dinner! They get to play with their food before they eat it.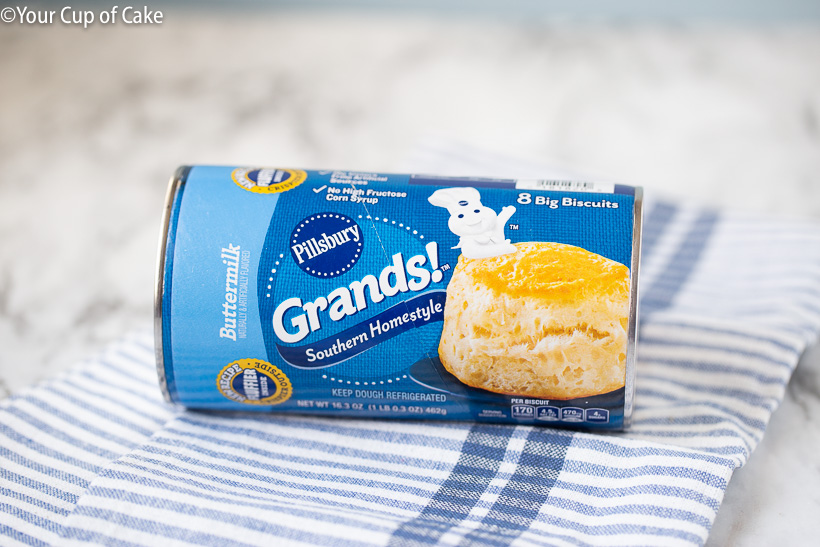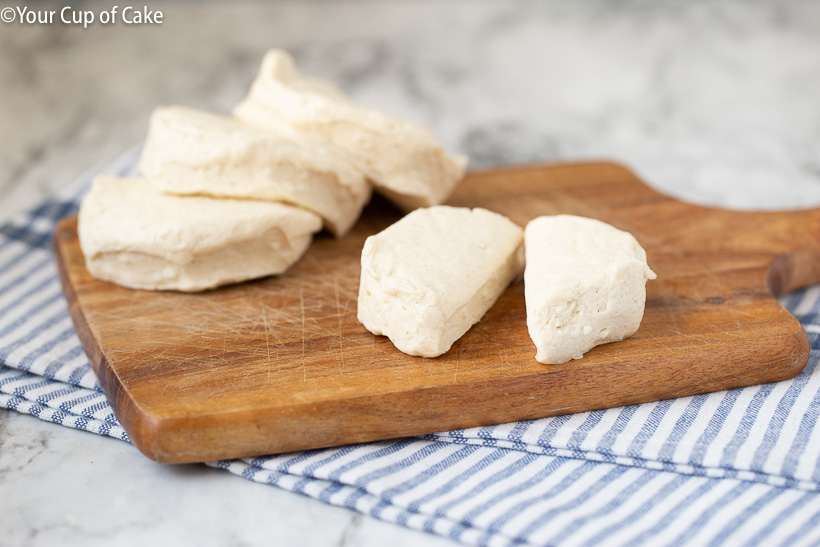 Brush on that butter! You can also brush on a little extra as soon as they come out of the oven!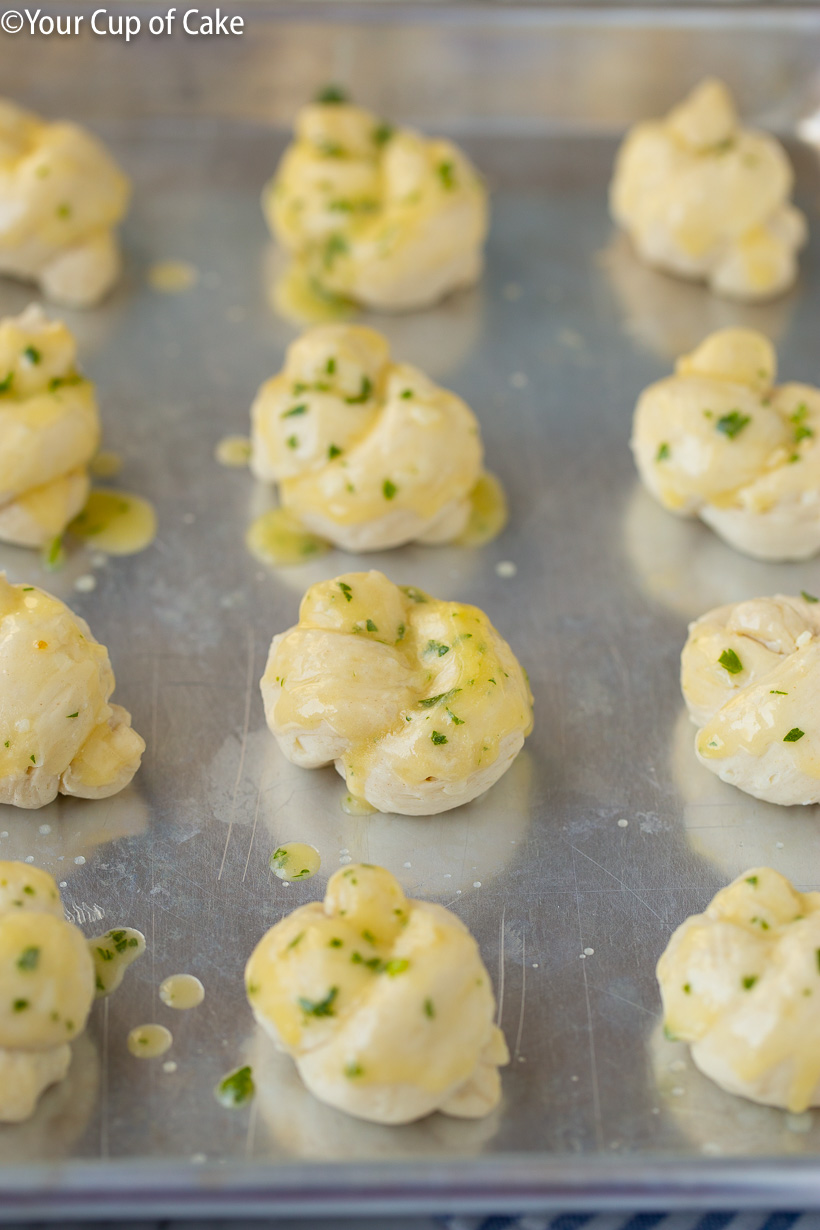 Yum. You can never go wrong with garlic knots.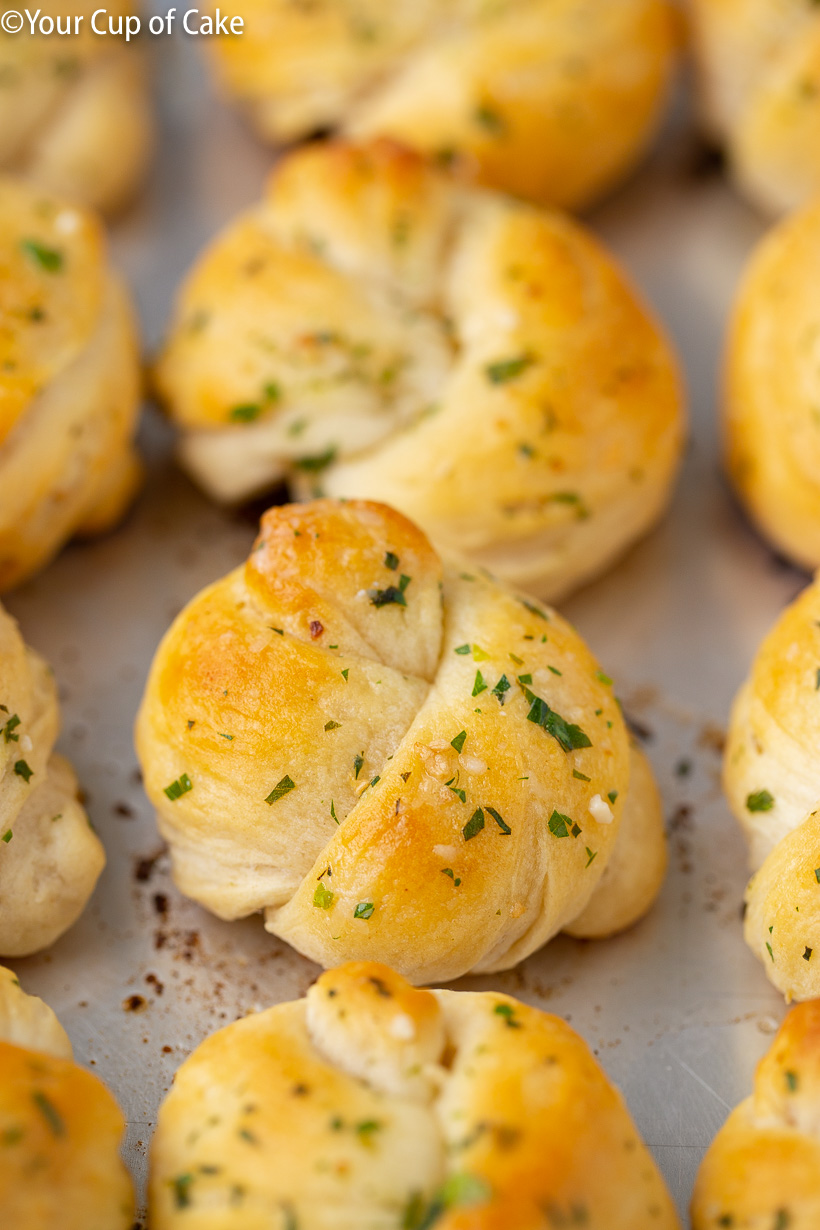 Why is Garlic Bread So Good?
Whoever invented garlic bread needs a Nobel Prize because it might be one of the best foods in the world. This Easy Restaurant-Style Garlic Knots recipe is no exception. The cheesy garlicky flavor goes perfectly as a side to any meal. Great with any pasta dish, a fancy salad, grilled chicken or steak. Garlic bread and chicken is such an easy weeknight meal and it's perfect for the whole family. Literally anything, it's garlic bread people! Save the leftovers (if for some odd reason you have any) because they are just as good the next day. Just put them in a ziplock bag or airtight container and keep them in the fridge for up to 2-3 days and pop them in the microwave for 8-10 seconds to warm them up again.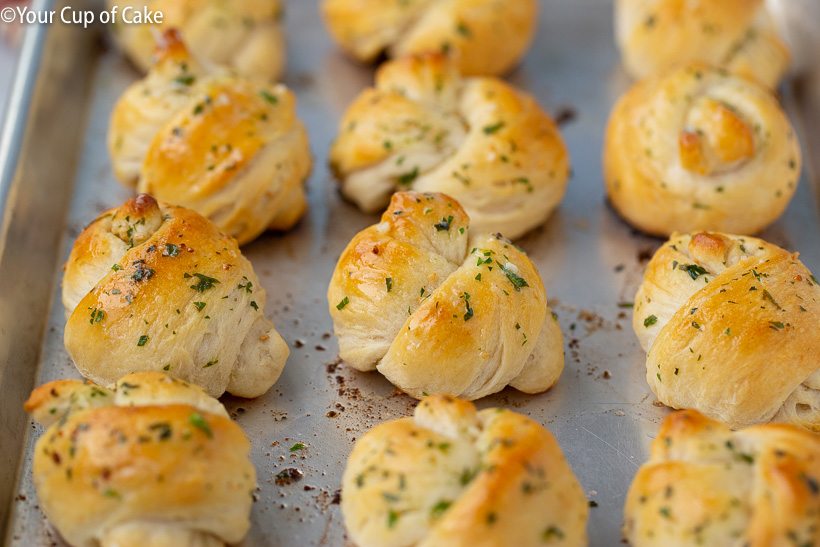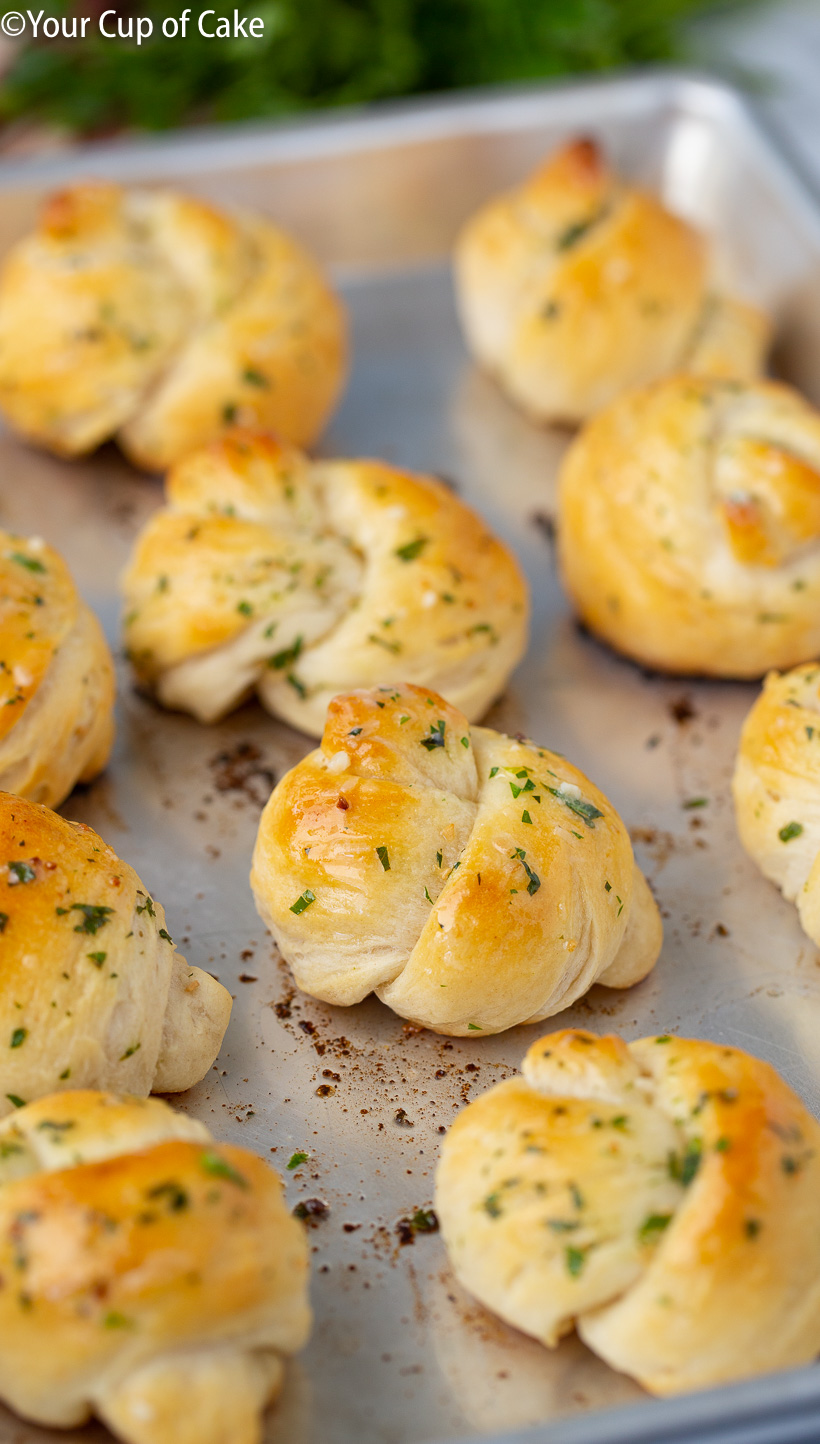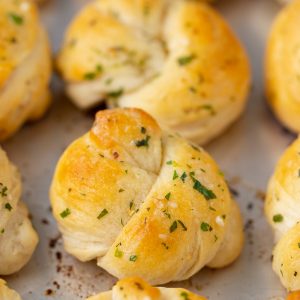 Easy Restaurant-Style Garlic Knots
These Garlic Knots taste out of this world and are ridiculously easy to make! Tell Domino's to take a hike because these Garlic Knots are the best in town!
Ingredients
1

8-count can

Pillsbury Grands buttermilk biscuits or pizza dough

4

tbps

melted butter

3

tbsp

grated parmesan cheese

1/2

tsp

garlic powder

1

tbsp

parsley

finely chopped

1

pinch

salt
Instructions
Preheat oven to 400 degrees.

Open the can of biscuits, separate rounds and cut each in half. Roll each half into a 6-inch rope. Tie each rope into a knot and place on a baking sheet

Combine the melted butter, parmesan cheese, garlic powder, parsley and salt in a small bowl and stir. Brush the butter mixture over the knots evenly, saving some to brush on the knots after the oven.

Bake for 8-10 minutes or until the knots are golden brown.

Remove from oven, brush with remaining butter and serve while warm.
Recipe Notes
NOTE:
If you have dark and light colored cookies sheets, bake these on the lighter colored sheets. We noticed when we cook them on darker pans, the bottoms brown too quickly.