The Story:
I don't have a costume, haven't carved a pumpkin, haven't bought any candy, didn't put up any decorations yet, haven't plunged my head into a tub of water hoping to pull out an apple by my teeth and haven't had a single piece of candy corn yet.
But wow do I have a lot of treats ready to go for the big day!
———-
These have been my FAVORITE Halloween treats over the years. They're delicious, fun, and more special than making a normal cupcake and putting orange and black sprinkles on top. There are two sections, one of just cute ideas for cupcakes, cookies and other treats and below those are popular candy bars made into cupcakes.

1: Dirt Cupcakes, bring some creepy crawlers to your next party!
2: Frankenstein Cupcakes, the cutest monster around!
3: Monster Whoopie Pies, creepy cookies that will stare you down!
4: Halloween Puppy Chow, easy and delicious!
5: Pumpkin Snickerdoodle Cupcakes, a fun twist on pumpkin!
6: Pumpkin Patch Whoopie Pies, Tootsie Rolls and Laffy Taffy bring them to life!
7: Caramel Apple Cupcakes, who needs to bob for apples, just eat them!
8: Tombstone Cupcakes, Milano cookies dipped in chocolate make for a spooky topper! ( I accidentally left this one off the collage, whoops!)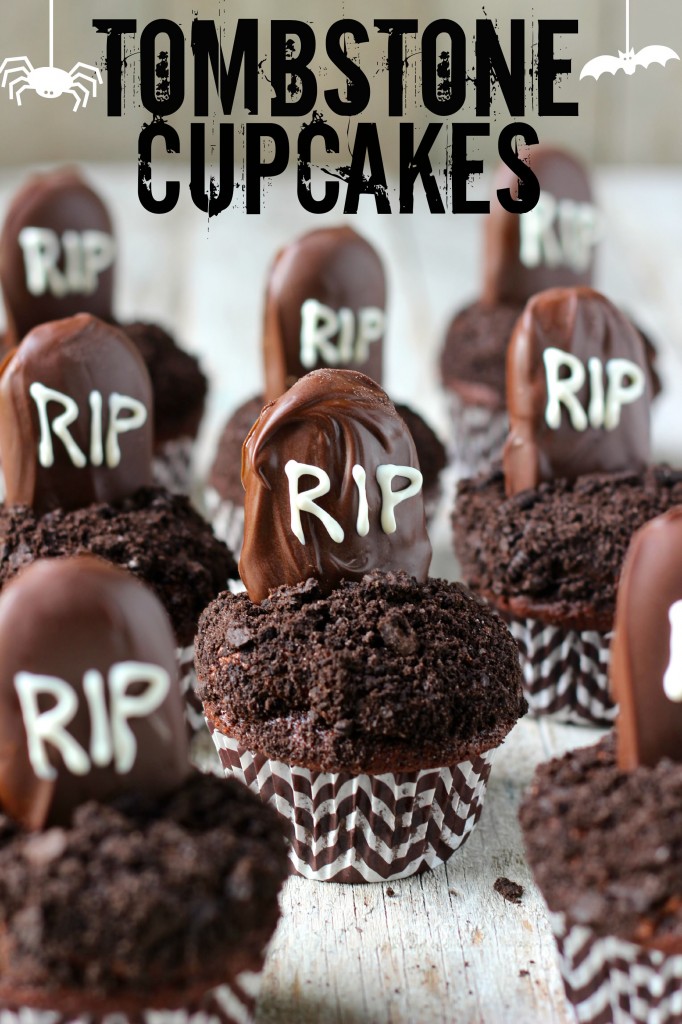 Candy Bar Cupcakes:

1: Butterfinger
3: Snickers
4: PayDay
5: Almond Joy
6: Take5
7: Rolo
It's not a candy BAR… but they're still a staple in the Trick or Treat bags:
M&M Cupcakes with Peanut Butter Frosting