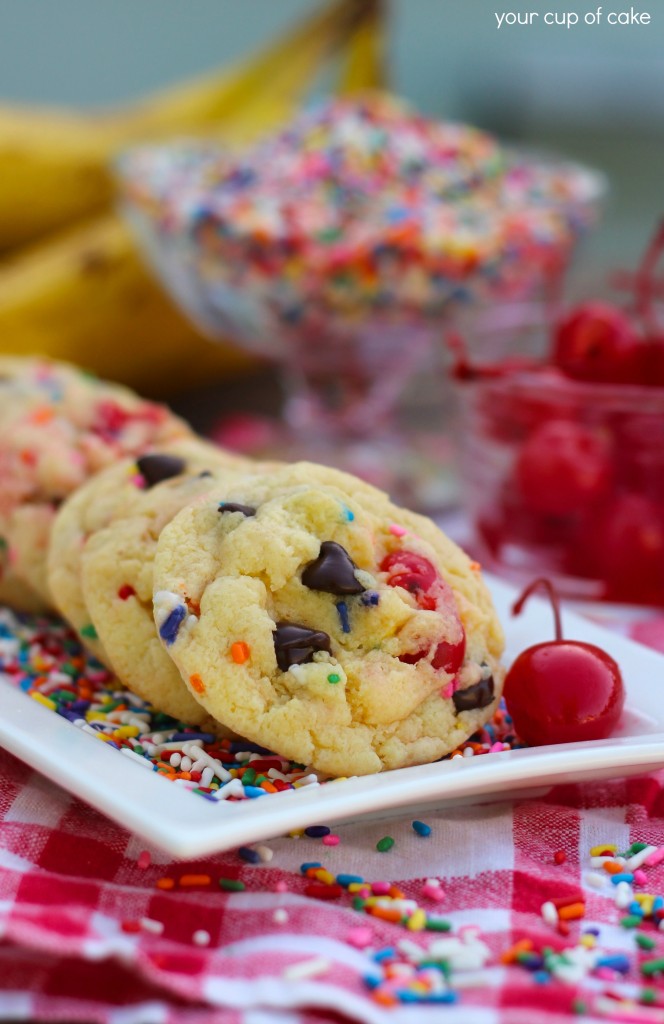 The Story:
There are good splits and bad splits. The recipe is the good.
Humor me for a minute.
Let's talk break-ups. For the 1% of you who married your first boyfriend, your homecoming king, your college sweetheart and are living happily ever after, you can just stop reading. But to the rest of us, let me hear it.
What is your break-up food?
I was thinking mine would be something similar to a Double-Double from In-N-Out Burger, but I was a wrong. What did this cupcake girl go for after her first major break? A caprese salad and a plate full of brownies. Think about it, I wanted something amazing, but I didn't want to feel too disgusting after. So the caprese is guilt free (well maybe not since I ate about 8 cups of it…but no matter) and the brownies were just the chocolate fix this girl needed.
Banana Split Cookies
Ingredients
1

box white cake mix

1

small pkg. banana instant pudding

2

eggs

1/2

C.

oil

1

tsp

vanilla extract

1/2

C.

chocolate chips

1/2

C.

maraschino cherries

chopped

1/4

C.

sprinkles
Instructions
1. Preheat oven to 350 degrees and line pans with parchment paper.

2. Sift cake mix and pudding mix into a large bowl.

3. Add eggs, oil and vanilla extract and stir until smooth, (Dough will be thick.)

4. Stir in chocolate chips

5. Gently fold in cherries and sprinkles. (You can use a funfetti cake mix and then skip the sprinkles.)

6. Scoop out dough balls a little smaller than the size of a golf ball and place on a cookie sheet 2-3 inches apart from each other.

7. Bake for 9-11 minutes.

8. Let cool.
The dough looked so fun!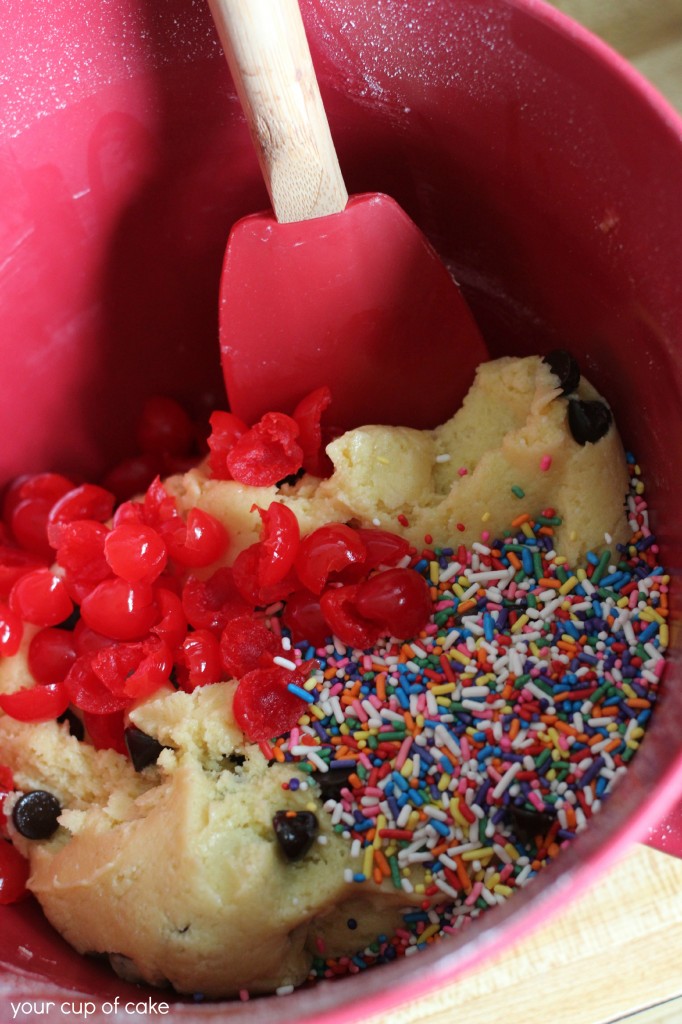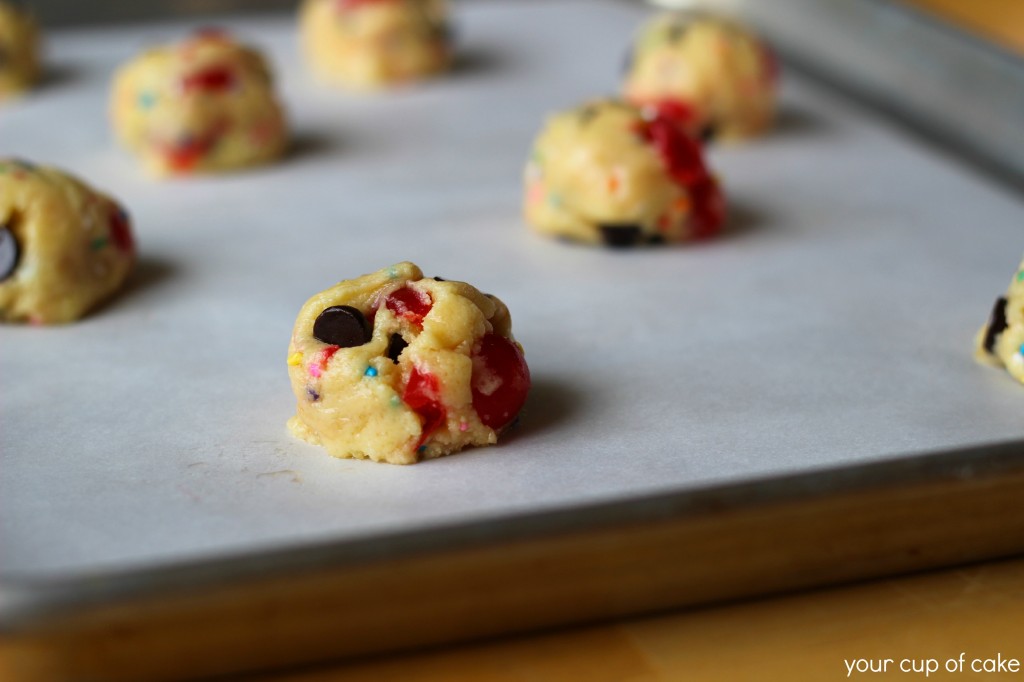 By far the cutest summer cookie