Ladies (and the few gentlemen that join me here), I'm going to confess something embarrassing.… I don't fit into most of my skirts right now. I know what you're thinking "Lay off the cupcakes, Lizzy!" but that's not it! I'm not fat, I'm just not as small as I was this time last year. But that's alright. But it's also a great excuse to introduce you all to some health and fitness things!
I played sports from Kindergarten until my senior year of high school and I loved it! I was always on the court or the field trying to make the next big play. I love cupcakes and cookies but being in shape and feeling confident in my own body is incredible! Just because I make all these delicious treats doesn't mean I have to eat them! I get to share them with everyone in my life 🙂
Part of my Valentine's Day gift to myself was taking back my blog by turning it into something more than just recipes. I told you all about how I learned to write, realizing that we are always living someone else's dreams, and even ranted a little bit about my single life. But now, I get to introduce you to my best friend. Her name is Bekah and we are complete opposites. She's a personal trainer—I'm a baker, she's 5'4''—I'm 5'9'', she always looks tan—I always look like a ghost, she gets all the boys—and I get one if I'm lucky 🙂 But when we met in junior high, we bonded over our one thing in common… our crazy curly hair.
–Lizzy
————————————
Hi there–My name is Bekah and I am so excited to be here on Your Cup of Cake!!
I'm one of those people you either completely understand or you are slightly annoyed by because I actually enjoy working out and eating healthy! I'm crazy, I know! But I just love all things health and fitness! I'm currently a student at Brigham Young University studying exercise and wellness with a minor in nutritional science and a NASM certified private personal trainer and nutrition consultant just trying to make a healthful impact on my local community. I plan to continue my education by studying to become a registered dietitian in the future.
You might be thinking, "Wait…I thought this was a food blog…" And it still is! But Lizzy says she keeps getting emails about people wanting to make healthy substitutions in her recipes. So she turned to me and asked if I would pass along some info to her lovely readers. How could I pass on an offer like that?!
Since this is a blog with a sweet tooth, I thought it would be great to introduce my favorite baking substitutions for low fat, low calorie, high fiber, high protein, gluten-free, sugar-free, vegan options, and more! Who doesn't love enjoying a homemade baked goods with a little less guilt, eh??
Now, it's hard to mimic the way butter can soften a cookie or how oil can make extra fudgy brownies, but I'm here to give you options! And with each option I want to explain why it works–why it's healthier.
Let's start with the basics…Flour, Sugar, Eggs, and Butter. The most common ingredients in any sweet recipe.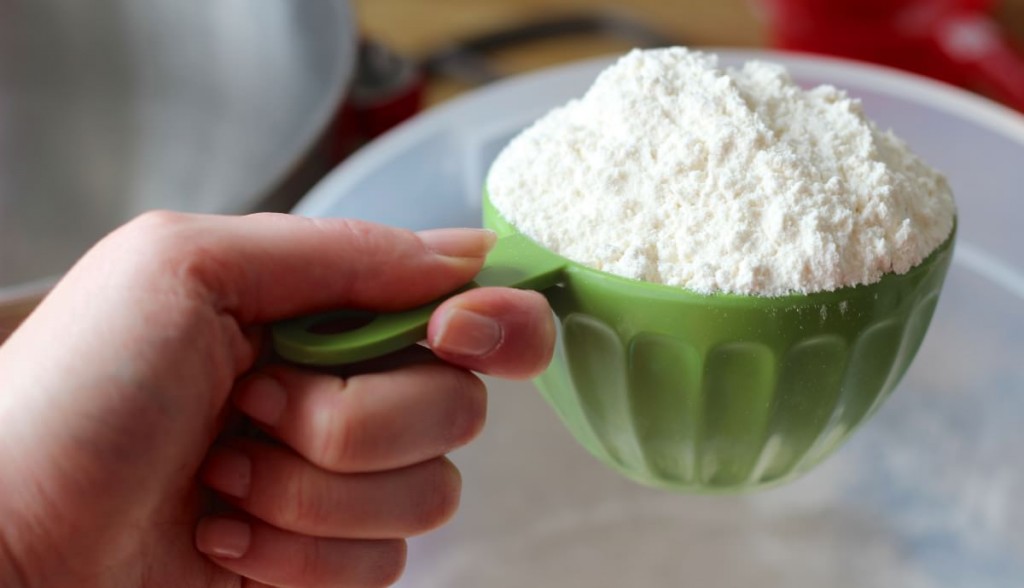 FLOUR:
Use Wheat Flour, Nut Flour or Coconut Flour
Oh, white flour. It lacks so many nutrients! That's why back in the 1940's the U.S. decided to make a permanent switch to enriched white flour which has vitamins and minerals supplemented synthetically. Why not add in some whole wheat flour here and there for a more natural fix or vitamins and minerals along with some hearty fiber and good protein?
Whole Wheat Flour, why it works:
The extra fiber helps aid in digestion and has been shown to lower risk of heart disease, diabetes, colon cancer, etc.
Whole wheat flour is denser than white flour, so small recipe adjustments may be needed to ensure a moist finished product instead of a dry and hard texture. (1 cup of white flour for ~¾ cup of wheat flour)
This substitution works best with practically any type of baking! Breads, cookies, brownies, etc.
Nut Flours, why it works:
Nut flours are naturally more saturated (denser) than other flours, so it is important to use extra leavening agent or only substitute a fraction of the nut flour.
Try to incorporate ¼ cup nut flour with ¾ cup wheat or white flour, or add an extra ½ tsp leavening agent to ensure a lighter finished texture.
This substitution works best with cookies, cakes, and some sweet breads.
Coconut Flour, why it works:
Coconut flour is gluten free, hypoallergenic, high in fiber, and high in protein.
Coconut flour can have an overbearingly bitter taste if used in excess, so just substitute ½ cup at a time to ensure health benefits but great taste. (1/3 cup coconut flour, 1 egg, and 1 dash of water will ensure ultimate taste and texture results)
This substitution tastes great in pancakes, muffins, cakes, and sweet breads.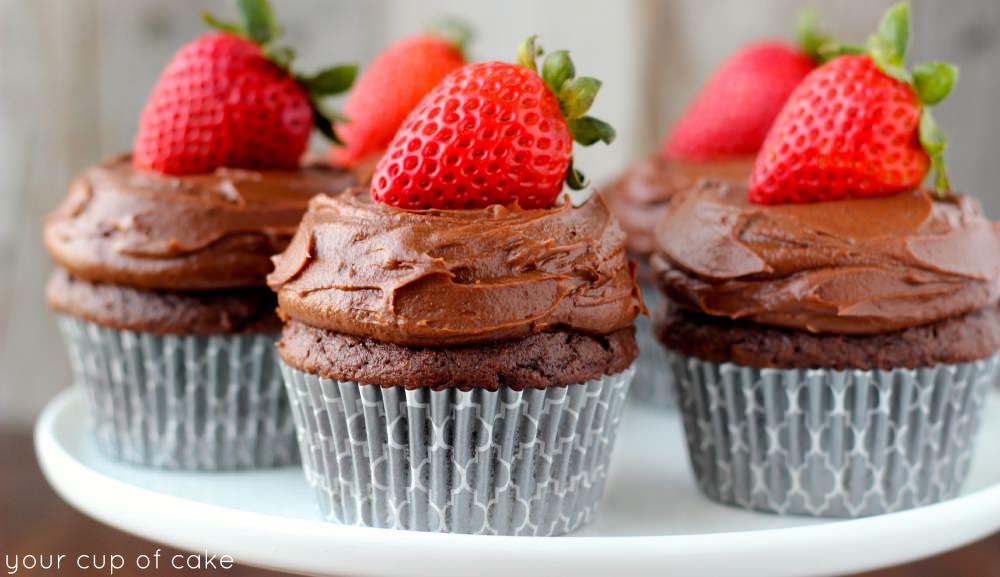 SUGAR:
Use Natural Honey, Agave Nectar, Maple Syrup, Coconut Sugar or Ripened Bananas
Sugar tastes amazing, yes. And adds tenderness to your baked goods. But if you're consistently eating large amounts of table sugar, you're consuming far too many grams of simple carbohydrates. And we all know what that means…suddenly your favorite pair of jeans are a little tighter than usual—eek!
Why it works:
These natural sources of sugar are less likely to spike your blood sugar like table sugar and are more easily metabolized in the body. A lot of these are naturally sweeter than table sugar, so you may be able to use less in your recipes! Try a combination of the two to get the best of both worlds.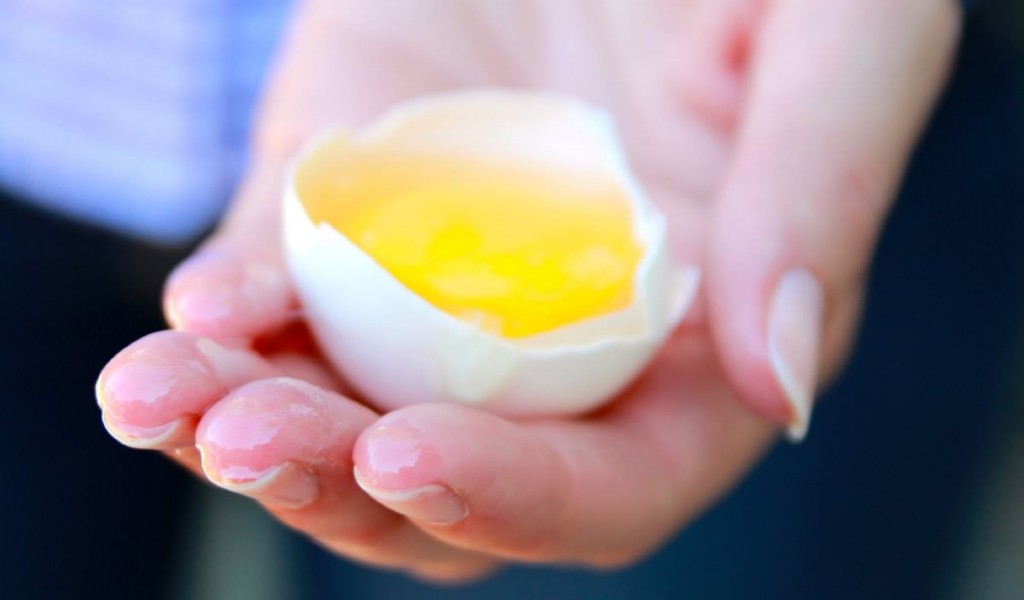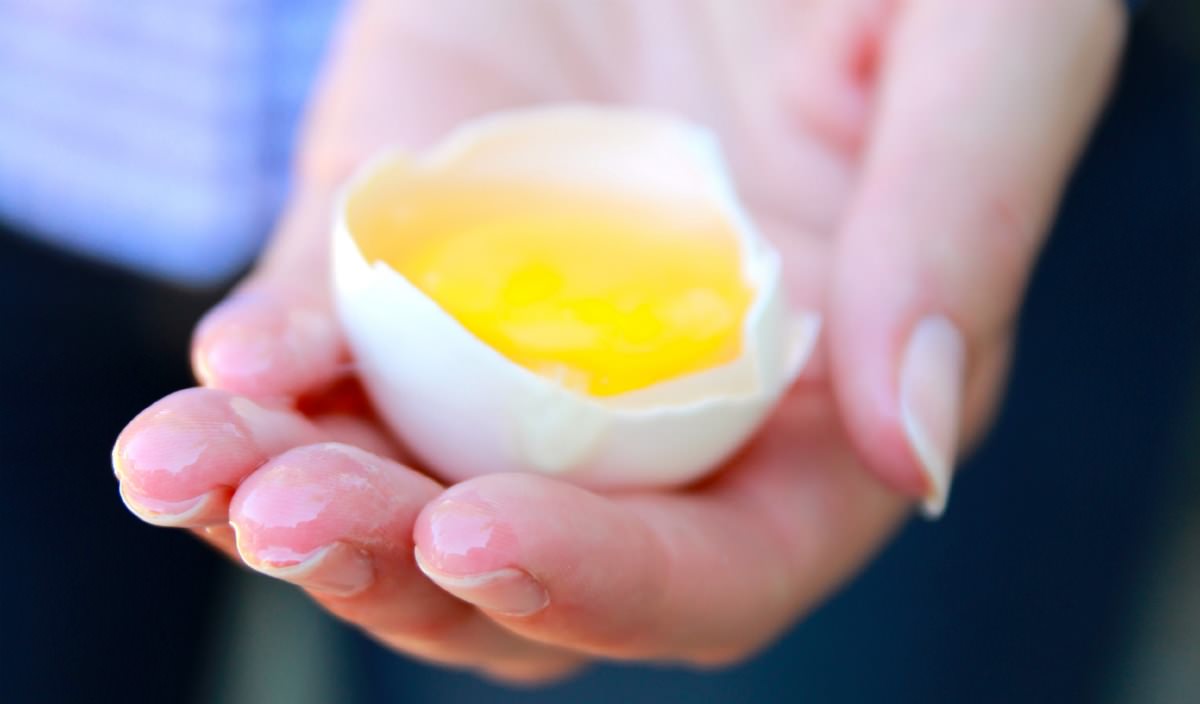 EGGS:
Use Flaxseed Meal or Chia Seeds
Eggs are an incredible source of protein and choline (B vitamin) and the only reason I wouldn't use them in a recipe is if 1) I was baking for a vegan friend or 2) if I ran out and am too lazy to go to the store and buy more. Eggs are good! But sometimes you need an alternative, for whatever reason.
Flaxseed Meal, why it works:
Flaxseed is rich in omega-3 fatty acids, contain a high amount of fiber, anti-inflammatory and antioxidant properties. (You can by flaxseed meal at the store or by them whole and grind them yourself in a food processor or blender)
Add 1 tbsp of flaxseed meal to 3 tbsp of water and allow it to sit for 3-5 minutes. Use in place of 1 whole egg for an extra kick of nutrition to your recipe.
This substitution works great in muffins, cakes, and breads.
Chia Seeds, why it works:
Also rich in omega-3's and fiber, they also help boost energy and stabilize blood sugar. Some studies show that chia seeds may help prevent diabetes.
Add 1 tbsp of chia seeds to 1 cup of water and allow it to sit for 10 minutes. Eliminate 1 egg with the cup of softened chia seeds. (I would not suggest using both flax "eggs" and chia "eggs" in the same recipe.)
This substitution works best in muffins, cakes, and cookies.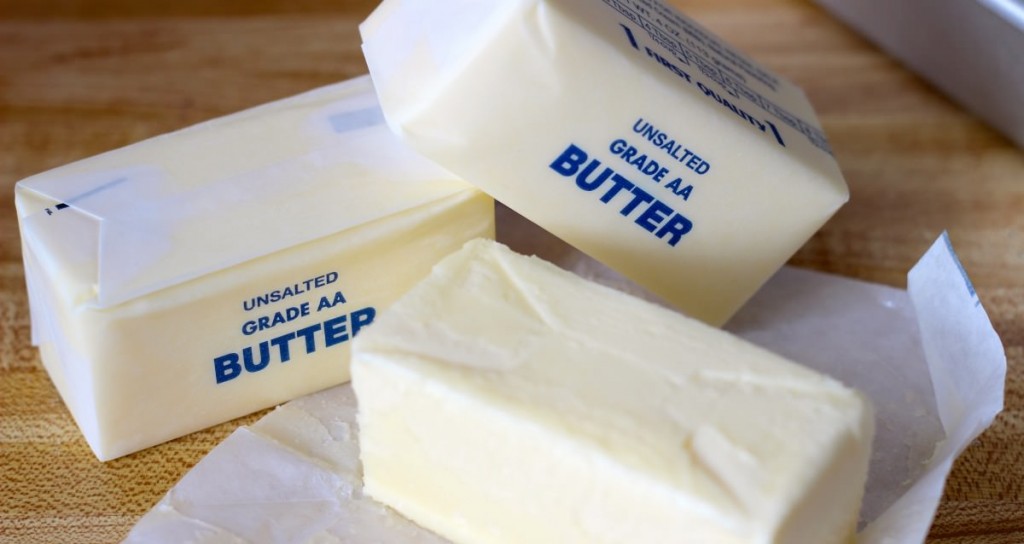 OIL/BUTTER:
Use Applesauce, Bananas, or Nut Butters
These ingredients provide fat to help soften the texture of your finished product. There are so many alternatives which may not give the same flakey, buttery taste, but they'll save you calories, fat, and still have a texture worth chewing.
Applesauce, why it works:
Most unsweetened applesauce contains only 80-100 calories per cup and 2-3 grams of fiber. Table sugar can contain up to 700 calories per cup with 0 grams of fiber! Making this swap can save you from gaining unnecessary weight when indulging in a baked good.
Applesauce has a high percent of water content, so it is important to reduce the overall amount of liquid in your original recipe by 2-3 tablespoons. If you still crave that sugary taste, try to gradually add in more applesauce with each batch until you've eliminated half the original sugar content.
This substitution can work with anything, but I recommend trying it in your cookies and sweet breads.
Ripened Bananas, why it works:
Bananas are full of vitamins and minerals. They are rich in fiber, vitamin B6, potassium, and help improve digestion.
After a little oxidation (ripening), bananas natural sugars increase and starch content decreases, creating a softer texture and sweeter taste, perfect for baking!
This substitution works best in cookies (breakfast variety), sweet breads, pancakes, and even brownies.
Nut Butters, why it works:
When it comes to nut butters, natural is always better. Reduced-fat varieties often have high amounts of sugar and salt, so you're better off going for the full-fat, natural selections. Nut butters contain healthy fats, protein, fiber, which will help you feel fuller for longer.
Raw butter and oils are very high in unhealthy saturated fats. Nut butters contain just about the same amount of fats, but in the form of omega 6 instead of trans fats making them more heart healthy! (Depending on the type of nut butter, different nutritional benefits will apply)
This substitutions is best in cookies, brownies, muffins and sweet breads.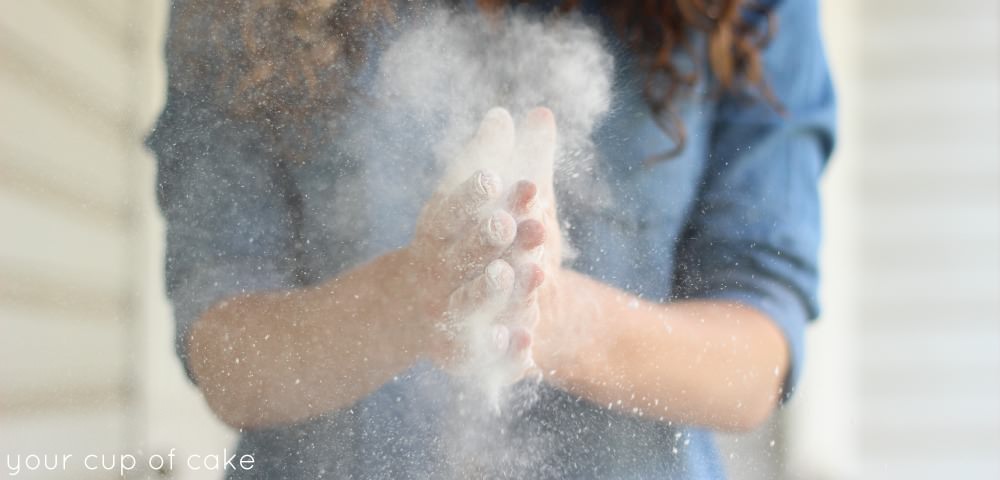 More Healthy Baking Substitutions
Greek Yogurt instead of Sour Cream: (Lizzy's favorite substitution!)
Slash those extra calories from fat and boost your protein intake by using plain non-fat Greek yogurt in your next cake or cupcake recipe instead of the sour cream. The texture is still just as moist and creamy and hard to believe that it's a healthier alternative!
Meringue, Marshmallow Fluff, or Ganache instead of Frosting:
Why sacrifice flavor when counting calories? Are you a cupcake connoisseur who dreads thinking of how most of the calories are coming from that mound of butter and sugar on top? I'm here to tell you that you can still enjoy that mound of flavor for half the calories! Sure, chocolate ganache on a cupcake doesn't look the same as frosting, but Lizzy says a lot of people actually prefer the taste of ganache to frosting…
Graham Cracker Crust instead of Pastry Crust:
Who doesn't love a good graham cracker crust? Next time you're thinking of making a pie or tart, see if you can't get away with making a cracker crust instead. You'll find the flavor factor can make a positive difference and you won't have to feel as bad about consuming as much butter with each bite.
Evaporated Skim Milk for Heavy Cream:
Consider those baked goods a healthy snack when you make this exchange. This may not work for all recipes, but do some experimenting and research and see if you can't cut the fat and calories just for fun!
Coco Nibs or Dark Chocolate instead of White Chocolate:
We all love chocolate. Even the people who say, "I'm not a chocolate person" are just lying to you in attempt to trick themselves out of another inevitable chocolate binge. Guess what, you can have a chocolate with proven nutritional benefits instead of something that we all know goes straight to our hips (or so it seems). Dark chocolate is rich with antioxidants, vitamins and minerals, and has been proven to help lower blood pressure…the darker the better!
——————
NOTE: All of these substitutions are ones use in my own baking endeavors and ones I encourage my clients to use as well. But some of them will change the taste of the original recipe more than others. You just have to decide if maybe losing a little flavor is worth losing extra calories (and inches). If you want to do something for your health without changing your baking ingredients, do yourself a favor and start drinking more water! Take your weight, divide it in half, and that is the number of ounces of water you should try to consume daily. Try it out and let me know what you think!
That's all I have for now but trust me, I have plenty more to share with the blogging world. If you're not sure about a substitution, have an idea for another one, or just want to talk about anything health or fitness related, feel free to leave a comment or shoot an email to Lizzy with the subject line, "Ask Bekah." Thanks!
–Bekah