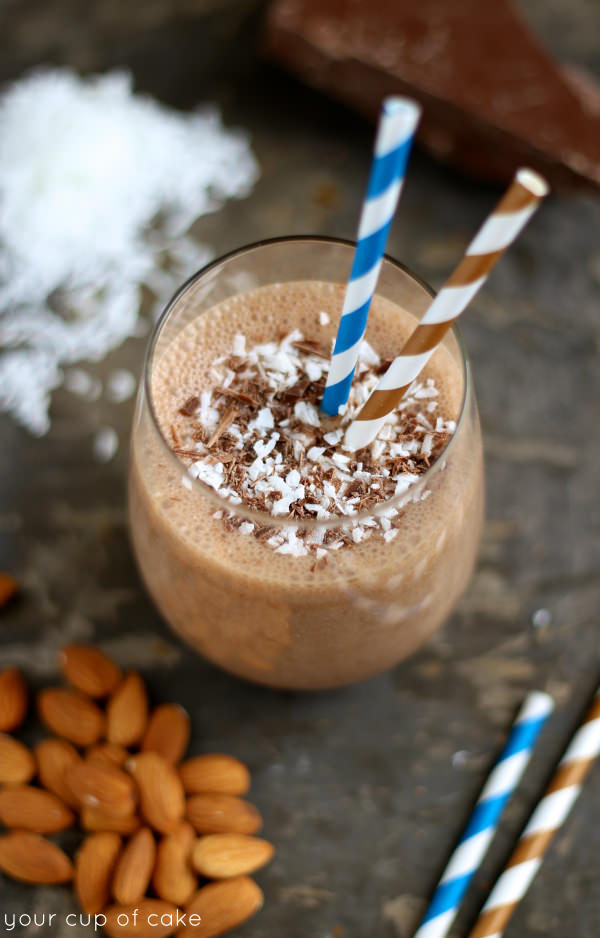 This Skinny Almond Joy Smoothie is creamy, chocolatey, and exactly what you need! January is all about New Year's Resolutions and perhaps eating a little lighter than we did in November and December, but that doesn't mean eating only kale and flax seeds!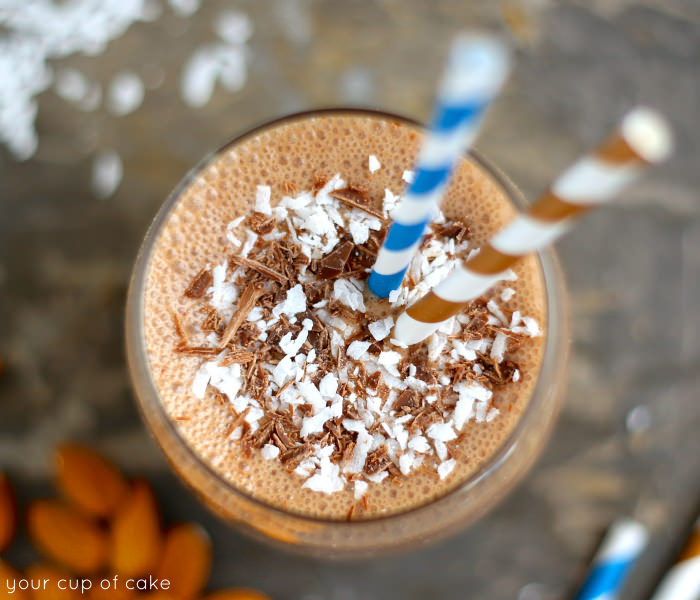 What makes this smoothie a little healthier? We used Greek yogurt instead of an ice cream, sherbet, frozen yogurt or even regular yogurt. We still get the creaminess but we get less sugar, fat and way more protein! I also prefer using almond milk in all my smoothies because there's more protein, more calcium and less calories than regular dairy milk.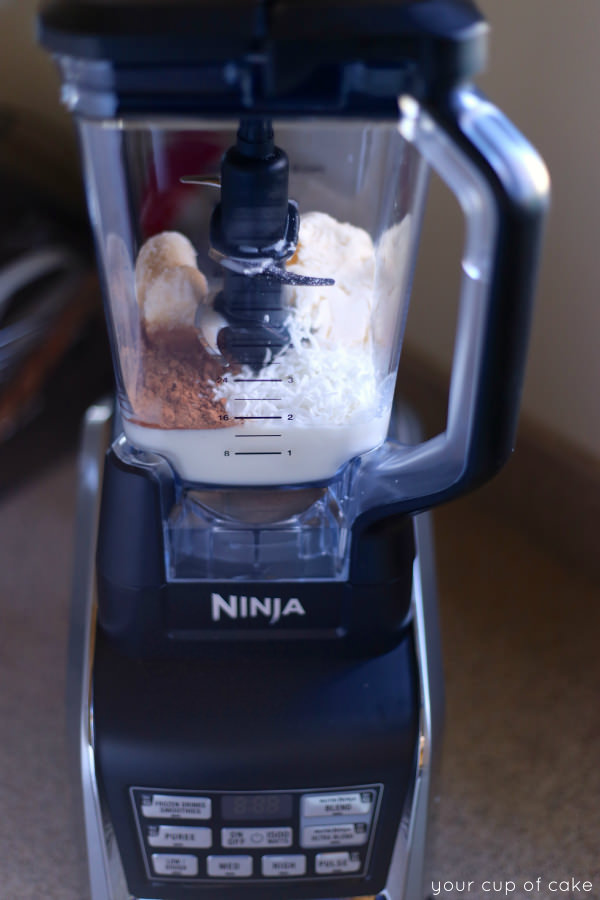 I gave my mother a Ninja blender for Christmas and she is already in love with it! If you don't have a high powered blender yet, get one! It will change your life. I use mine almost every day to curb sweet cravings. In December, I would make Eggnog slushies using ice and eggnog, so I still got the eggnog flavor but only half the calories! And now I make peanut butter banana green smoothie that taste like liquid Reese's cups but are sweetened with honey and packed with protein!
This is one of my favorite features of the Ninja that I haven't seen on other blenders… it locks in! Sometimes when I turn on a blender I'm afraid it's going to fly off the motor! But while this thing blends I can walk away and put all my ingredients back in the fridge and pantry!
I just click the "Smoothie" button and away it blends!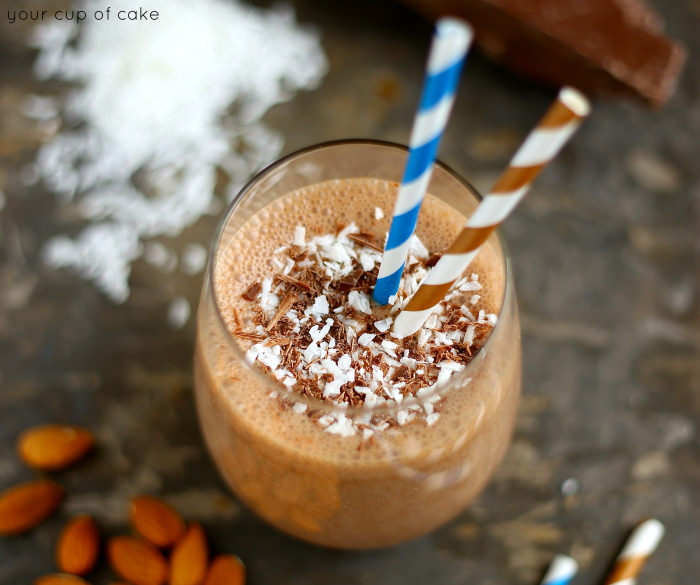 I topped mine with chopped shredded coconut and chocolate shavings and served it with adorable straws! Be sure to taste the smoothie before you pour it! Feel free to play around with the ingredients because everyone likes their drinks a little different. If you want it more sweet, add a squeeze of honey! If you want to amp up the chocolate factor, add more cocoa! Make it your own!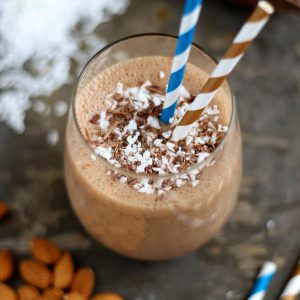 Skinny Almond Joy Smoothie
Ingredients
1

small frozen banana

(I cut my ripe bananas into chunks and then freeze for smoothies)

1/4

C.

raw oats

1/4

C.

Greek yogurt

vanilla works too

1/2

Tbsp.

cocoa powder

1/2

C.

almond milk

1/8

tsp.

coconut extract

or 1 1/2 Tbsp. shredded cocoa nut
Instructions
1. Place all ingredients in a blender and blend until smooth.

Note: The oats add thickness and creaminess, however, depending on your blender they may not break down completely. If you place all your ingredients in a cup and then let sit overnight in the fridge and blend in the morning the smoothie will be silky smooth! If you don't have almond milk, you can use regular milk and add almond extract instead!