Make this Healthy Strawberry Lime Fruit Slushie on a hot summer day! It's sugar free and packed with flavor too cool you down!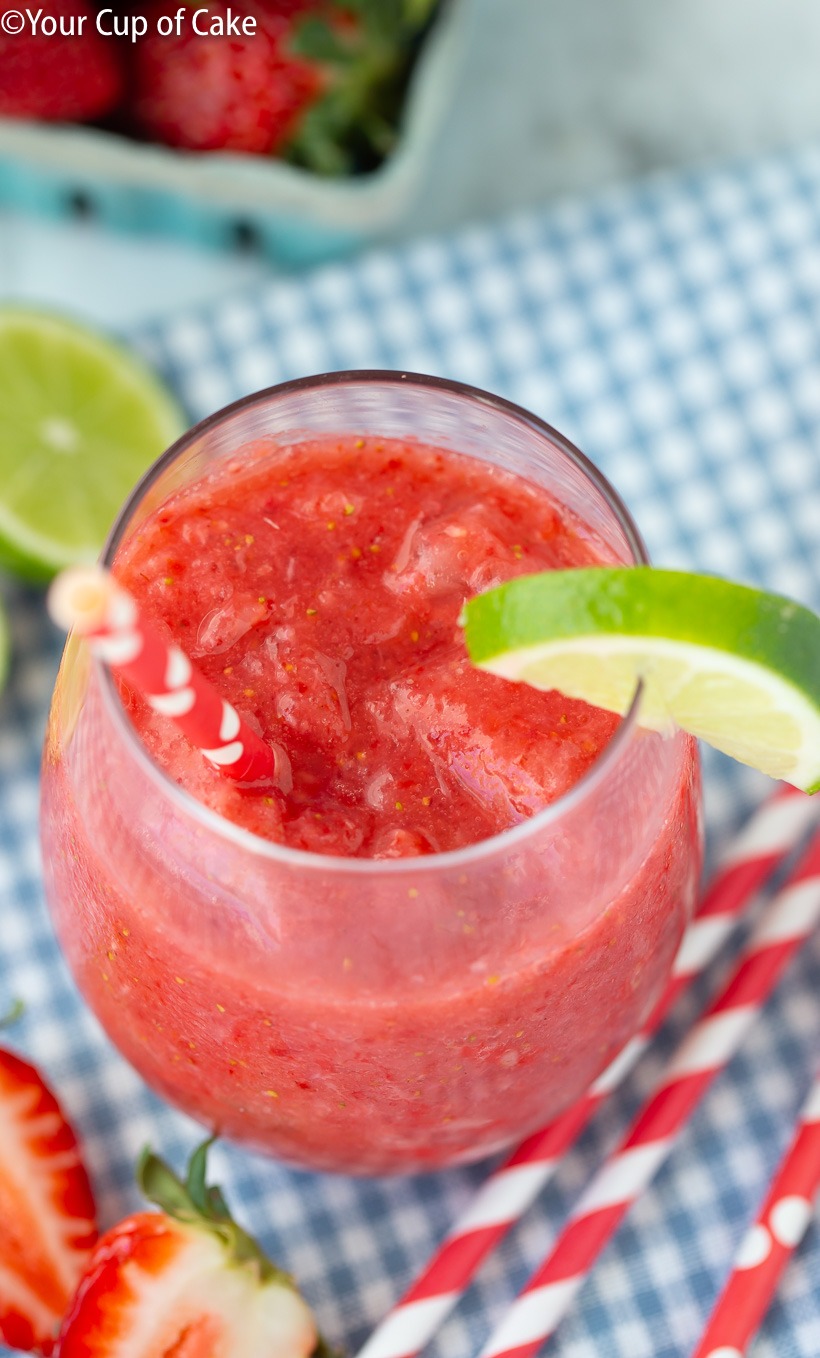 Sugar Free Healthy Strawberry Lime Slushie
The days are getting hot so I need a cold drink to cool me down! I've been trying to get into better shape this summer after having baby Stella, which is hard! WOW. I couldn't even do a single sit up after I had her and I had many pounds to lose. So I needed a treat that was sugar free but still sweet enough to curb the craving. This Healthy Strawberry Lime Slushie is the perfect treat for the entire family! You can even swap out the slime juice for lemon juice to make it a strawberry lemonade slush!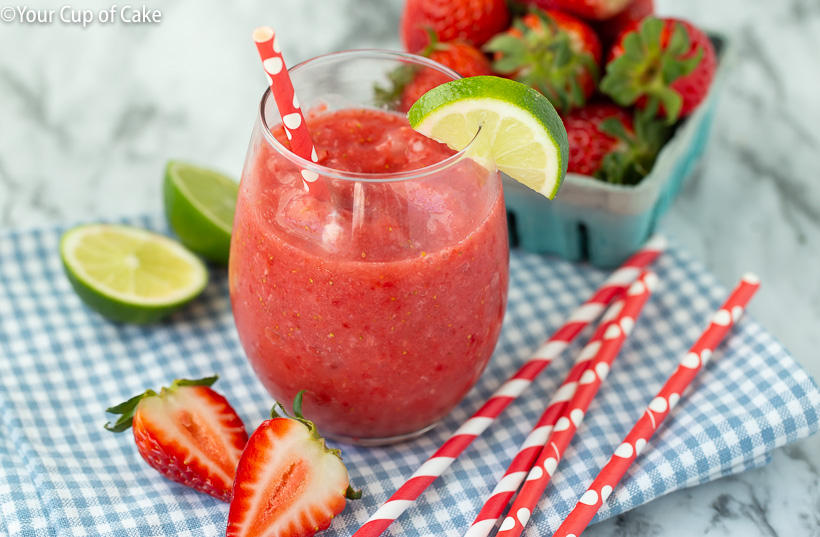 How to Make a Slushie at Home
I don't know about you but I loooove slushies and slurpees! After basketball and soccer games when I was a kid my mother would always take us to get slurpees at 7 Eleven! It was always the perfect treat to end the day. I still find myself at 7 Eleven during the hot summer days reliving my childhood. But making slushees at home is even better because I can make the exact flavor and want and I can make it much healthier by using fresh fruit! Using a high powdered blender is must when it comes to making a really great slush. If your bender can't pulverize ice, it can't make a great consistency. I like to use the little Twister jar on my Blendtec which is a smaller jar usually used for making dips. I added strawberries, ice and lime juice to my blender and let it do it's thing! I'll taste it before I pour it out to see if it needs a little more lime or more ice. If I'm feeling a little crazy, I'll add some honey to sweeten it a bit more.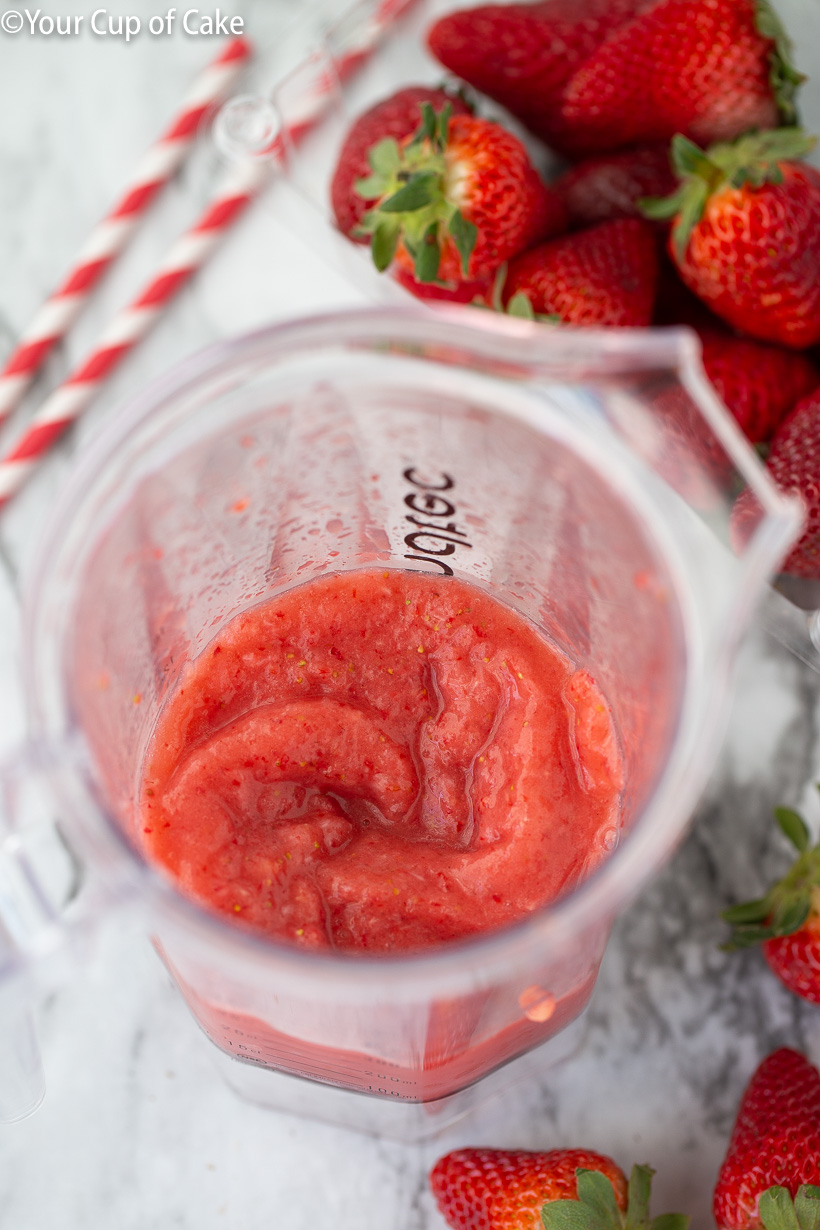 Healthy Summer Treat Recipe
This Strawberry Lime Slushie really is the perfect healthy treat for summer! I always buy the Costco pack of strawberries but I can never seem to finish them all. Just before they're about to go bad, I'll cut them up and freeze them so I can make smoothies with them later! You can even make this slushie with them! The recipe calls for fresh or frozen fruit, so you can use whatever you have on hand. If you use frozen fruit, either let it thaw a little bit or you'll need to adjust the amount of ice and liquid you add to the recipe.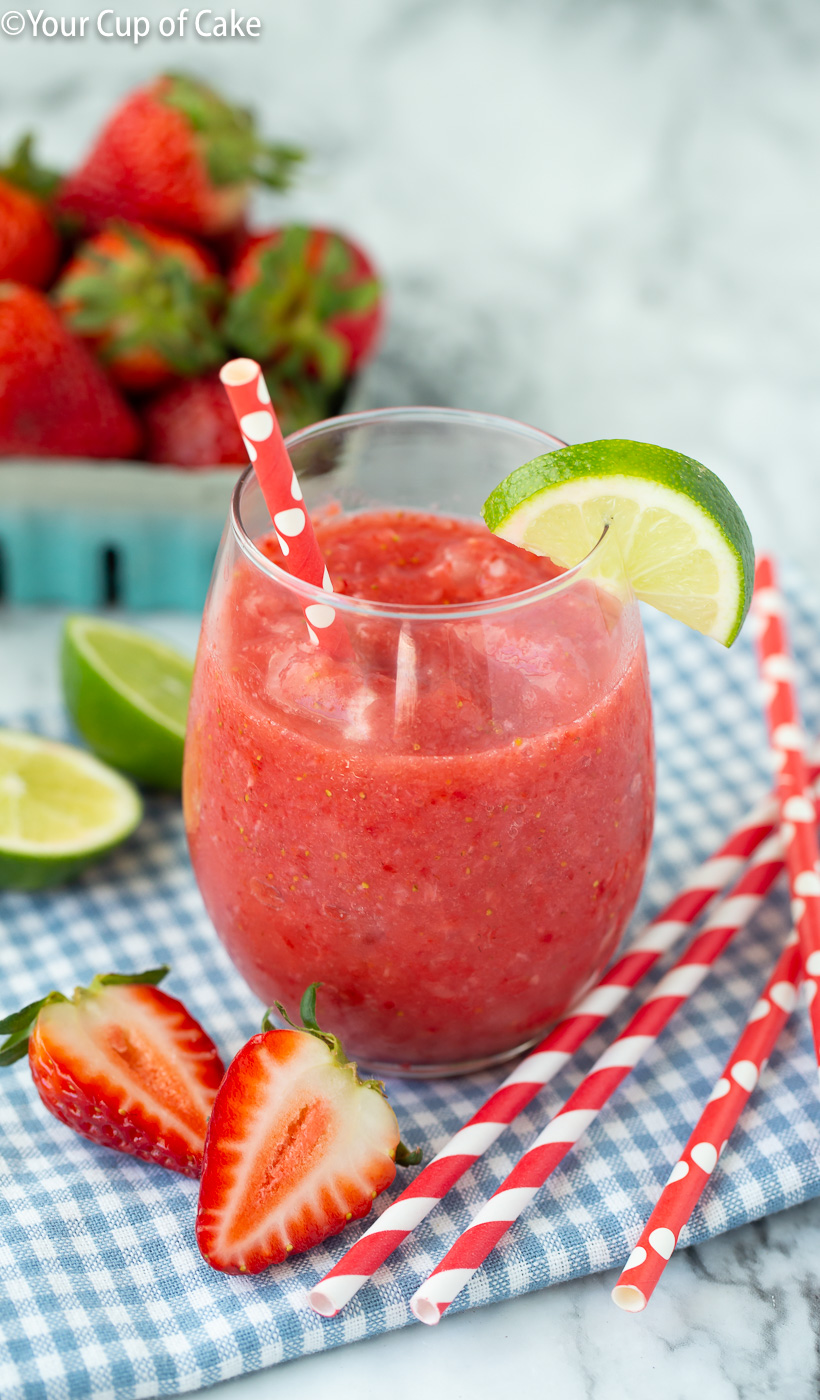 I hope you enjoy this healthy fruit slushie on the next hot summer day!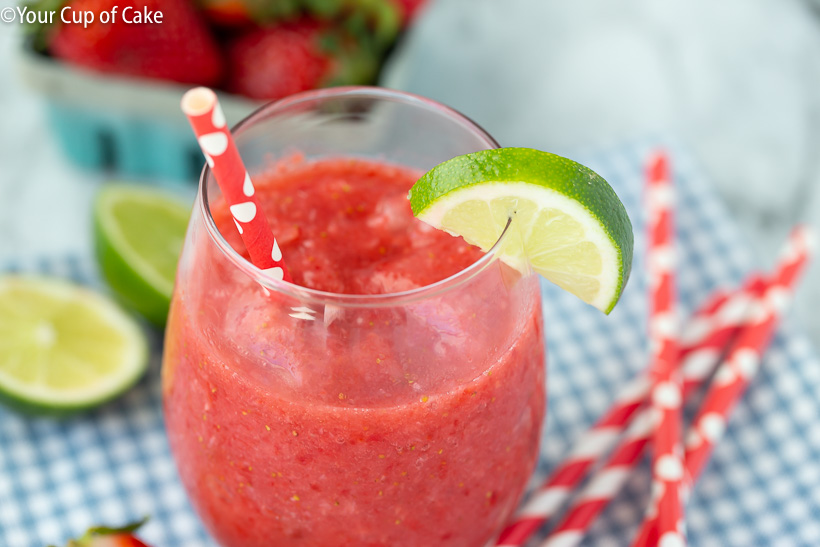 If only every treat could be sugar-free…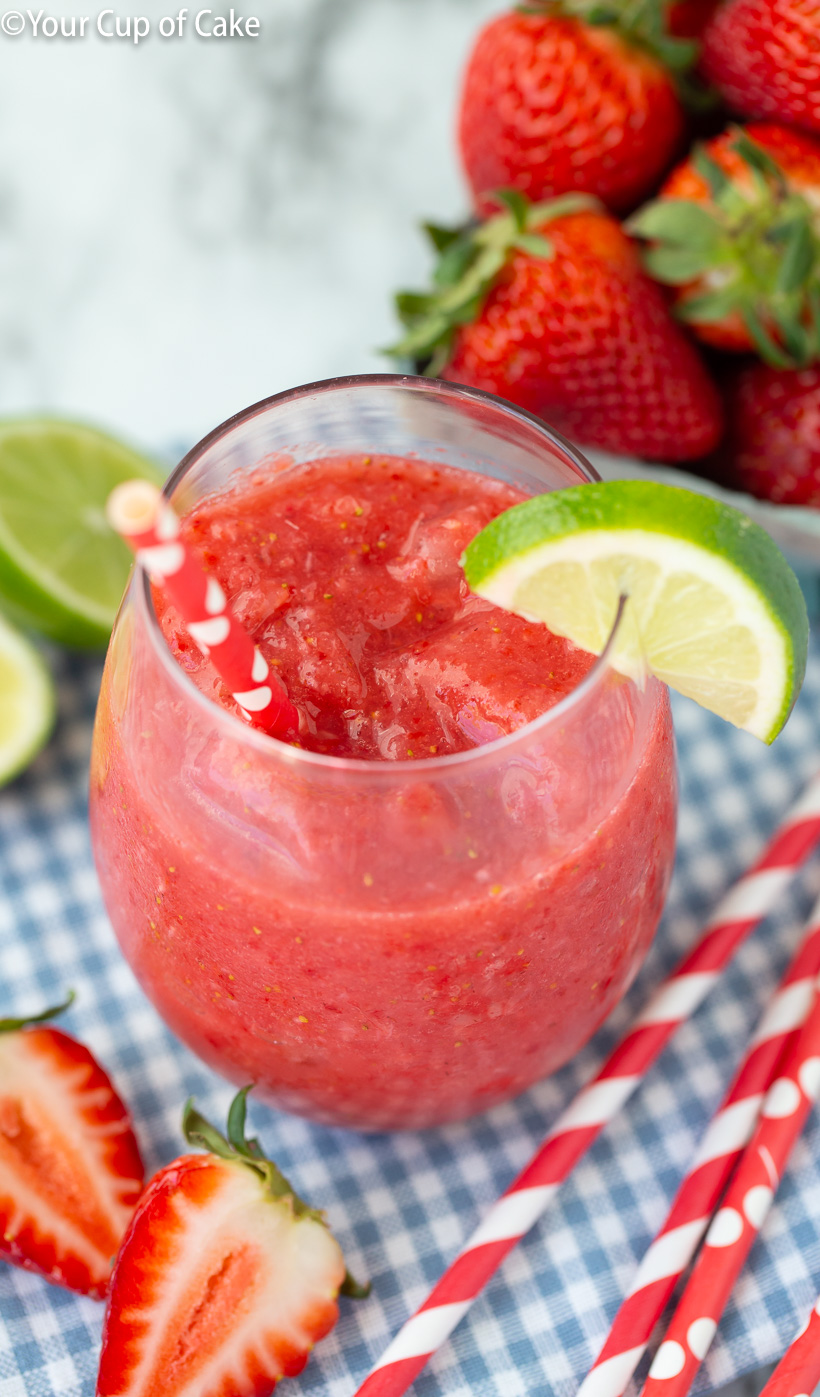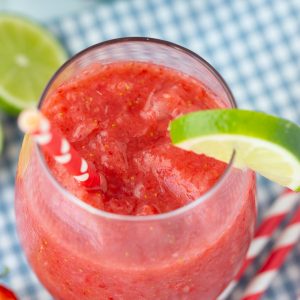 Healthy Strawberry Lime Fruit Slushie
A sugar free treat to cool you down this summer!
Ingredients
1/2

C.

fruit

fresh or frozen and thawed a little

1/3

C.

ice cubes

1

Tbsp.

fresh lime juice

honey

optional
Instructions
Combine all ingredients in a high powered blender. Add more ice or lime juice if needed.