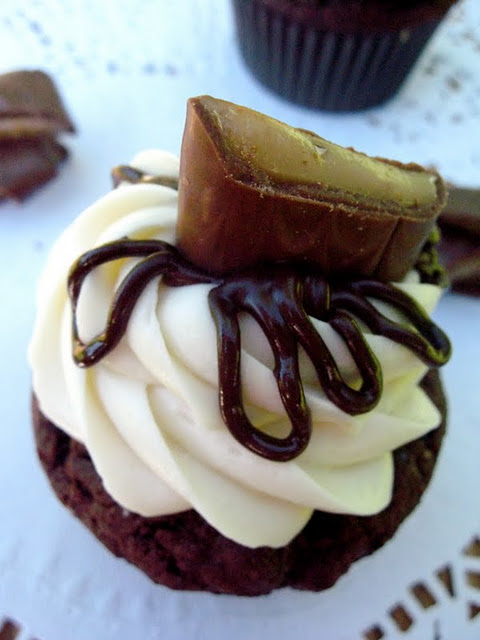 The Story:
Whenever anyone wants to "bet" with me, they always say something like "if I win you make me cupcakes." Do I ever get anything if I win, nope.
So for Matt, who made 5 baskets in a row across the pool, Heath Bar Cupcakes.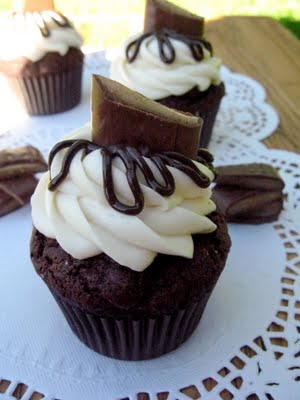 Chocolate Buttercream Cake:
1 teaspoon vanilla extract
Caramel Filling:
1/3 cup sweetened condensed milk
1/3 cup caramel (store bought or homemade)
Caramel Buttercream:
1 teaspoon vanilla extract
Directions:
1.
Preheat oven to 350 degrees and line 2 muffin tins with 24 cupcake liners.
2.
Combine buttermilk, oil, eggs and vanilla.
3.
Sift in (for easy mixing) cake mix and add sour cream.
4.
Fill liners ¾ full and bake for 18-22 minutes or until an inserted knife comes out clean.
5.
Caramel Filling: Whisk sweetened condensed milk and caramel together. Pour into a squeeze bottle if one is available and insert tip into each warm cupcake fill as desired. If you do not have a squeeze bottle, hollow out a little circle at the top of each cupcake and spoon the mixture into it. It is soak into the cupcake, and you can reapply caramel.
6.
Buttercream: Beat butter and cream cheese until light and fluffy. Add caramel, vanilla and powdered sugar. Then adjust consistency using milk and powdered sugar. Beat well.
7.
Pipe onto cooled cupcakes and top with melted chocolate and a piece of a Heath Bar.