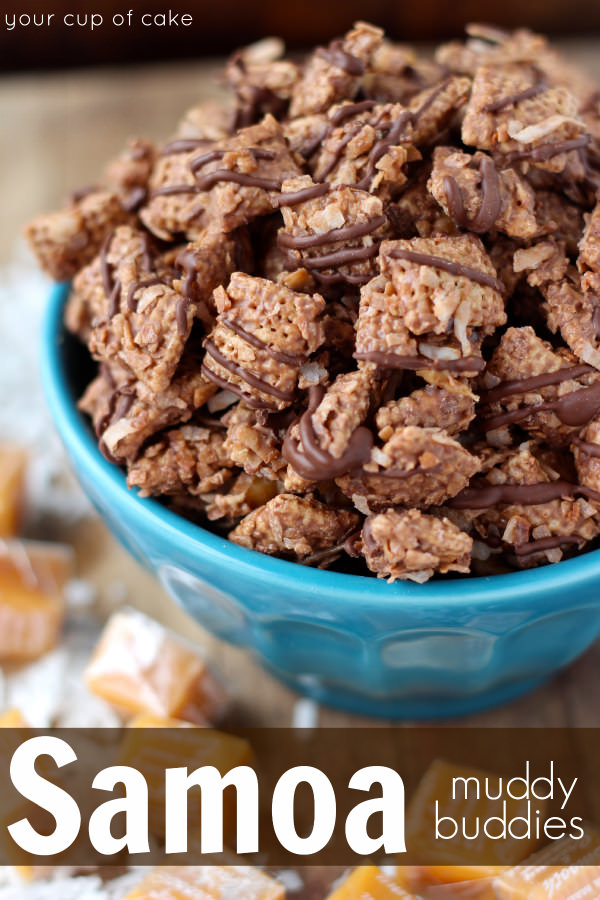 Girl Scout season is probably my favorite season of the year. And these Samoa Muddy Buddies (or Puppy Chow, whatever you prefer to call them) can bring you Girl Scout season all year long. Caramel, chocolate and coconut covered Chex cereal, how could you go wrong with that? And if you love Muddy Buddies be sure to check out all my Puppy Chow recipes! I have more than 20 flavors!
Reminder to Utah readers: I'll be having a book signing for my brand new book "Make it with a Cake Mix" at the University Village Deseret Book in Orem, Utah on Saturday April 5th from 6-8 PM (during the Priesthood Session of General Conference). I would love to see you there!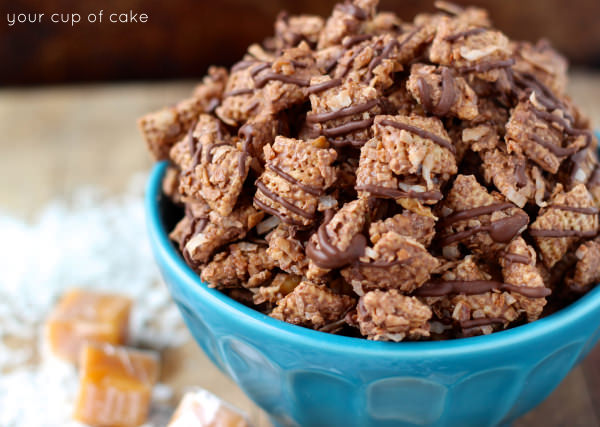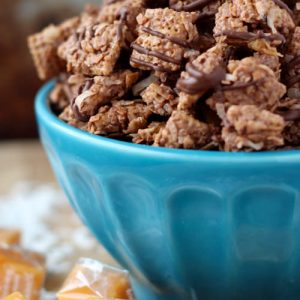 Samoa Muddy Buddies
Ingredients
6

C.

Rice Chex Cereal

7

Milky Way candy bars

1/2

C.

butter

2 1/2

C.

shredded coconut

toasted and crushed (see photos below)

1/4

C.

melted chocolate for decoration

optional

1/4

C.

melted caramel for decoration

optional
Instructions
1. Place cereal in a large bowl and set aside.

2. Over the stove top, melt Milky Way bars and butter on love heat and stir until smooth. Be sure to use low heat and stir constantly!

3. Pour over cereal and gently fold. (The Milky Way bars cover the cereal in chocolate and caramel, which is very Samoa-like.)

4. Dump into a large plastic bag with toasted coconut (crush the coconut before hand, the smaller pieces will stick great to to the cereal!) and shake the bag until coated.

5. Pout out onto foil or cookie sheets to let cool.

6. Drizzle melted chocolate and/or caramel onto the Muddy Buddies and let cool again.

7. Serve alone or with chopped up Samoa cookies!
You can toast your coconut on the stove top or in the oven on broil but be careful! Because coconut can go from toasted to burned really fast! Toast it, let it cool and then put it in a bag and crunch it up. Small pieces stick better to the chocolate covered cereal.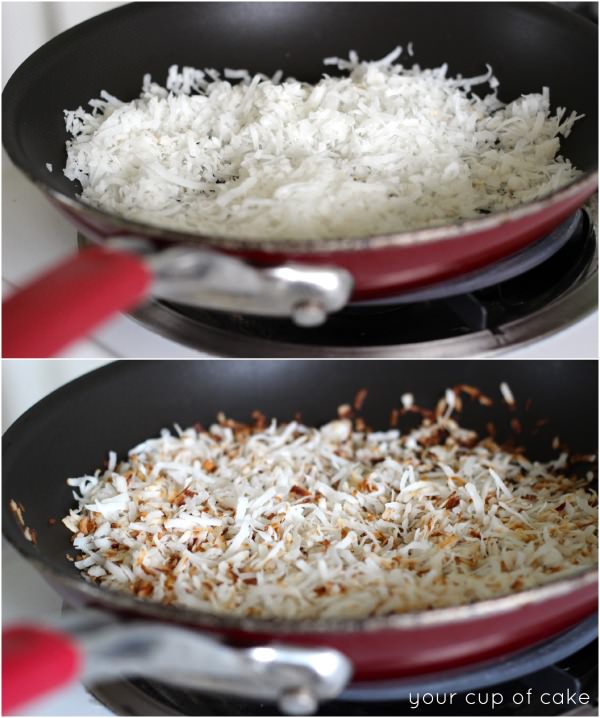 Yours may be thicker with the Milk Way bars, when I first did the recipe I only put 2 Milky Way bars in but I thought more Milky Ways would taste better, but the Chex will clump together but it tastes delicious! 🙂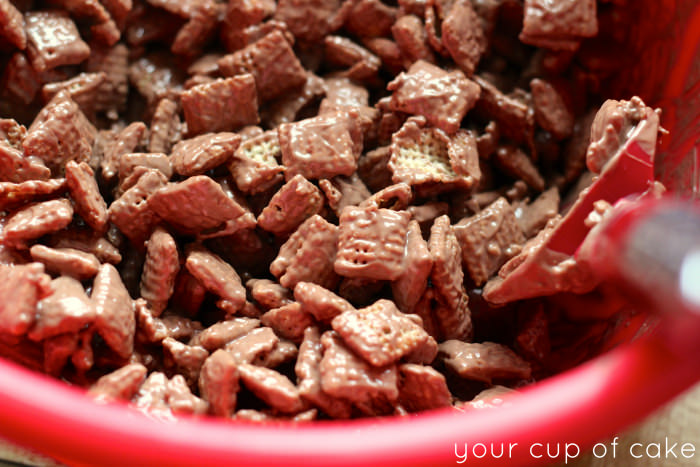 Who says you need a big photo studio to take awesome photos? Me and my camera do just fine in my little old house full of roommates…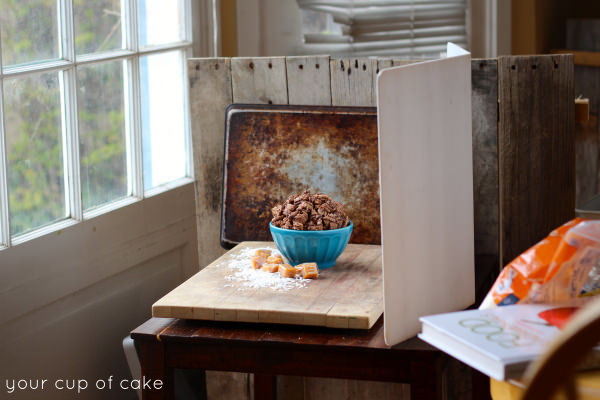 Delicious.