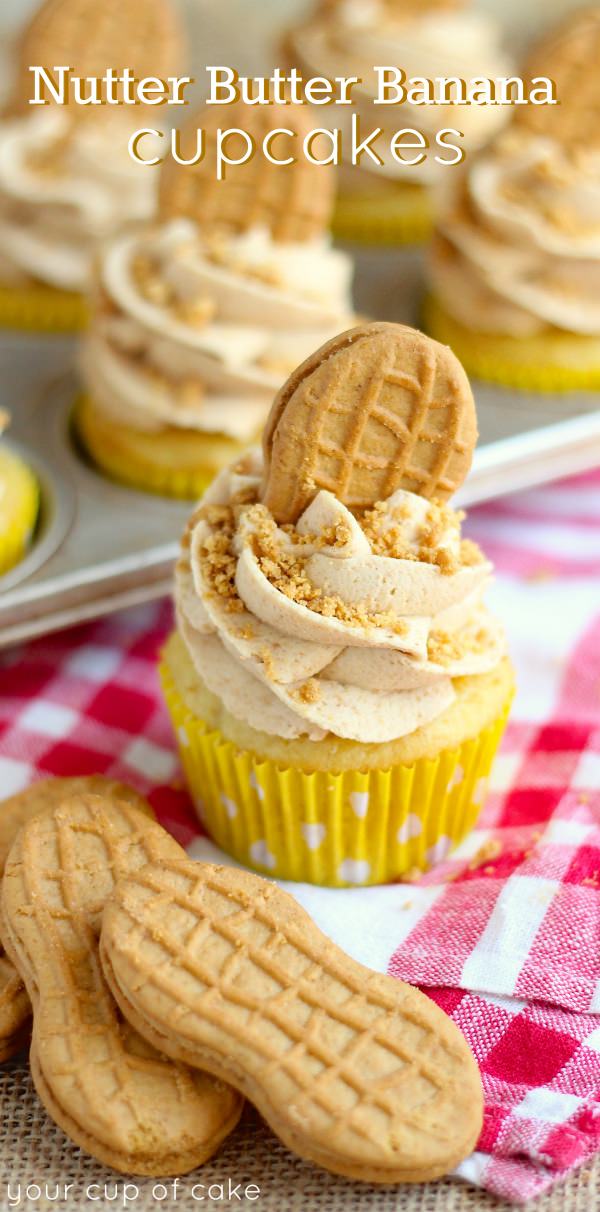 Perfect banana cupcakes topped with peanut butter cookie frosting makes for the perfect Nutter Butter Banana Cupcakes! Seriously though, these were incredible! Why had I never had a Nutter Butter cookie until last week when I was making these? They are so good! I saw them at the grocery store last month and they have been on my mind ever since, I finally caved and decided to make up a cupcake for them 🙂 This will not be the last time I use them!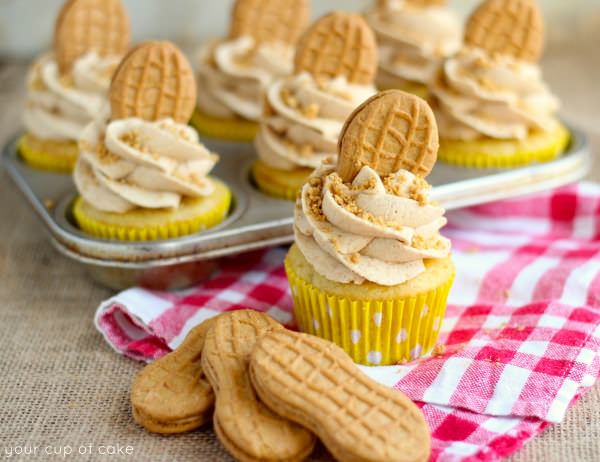 The Story:
For years I have preached on this blog that I hate Halloween. It brought back bad memories of childhood drama and costumes and never having people to go trick-or-treating with. And this year, I had every reason to hate it all over again. But it was the most incredible day.
I started out by people watching on campus. Students get really into the whole costume thing and it cracked me up walking around and seeing what people came up with. I ate lunch out, handed out cupcakes, visited with old friends, went home and cleaned the house wearing animal ears. I would laugh out loud when I caught my reflection in the window–Me and my lion ears doing the dishes… it was a great sight.
Then the trick-or-treaters came.
Just to open the door and place a bowl full of candy bars in front of these little kids was so much fun. They just looked at me like a queen when they saw they were full-sized candy bars and when I told them they could take two, their jaws dropped. A few older boys from the neighborhood who were throwing rocks at my house the day before said "Wow, you're really nice!" And a little Elsa gave me a hug she was so happy.
The night went on and I did my lion make up, brushed out my hair a little bit and slipped into my hilariously terrible lion shirt. It was time to do the college kid halloween night. Yes, I've graduated but I still live in a college town. And it's Provo, so it doesn't get that crazy and the costumes and quite tame. My friends and I hopped from one party to the next, we hung our heads out the window of the car screaming along to a T-Swift song and we danced until we were sore.
In bed by midnight was just the cherry on top.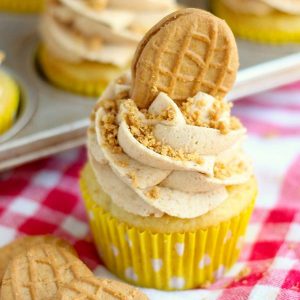 Nutter Butter Banana Cupcakes
Ingredients
Banana Cake:
1

box yellow cake mix

3

ripe bananas

smashed

1/3

C.

oil

3

eggs

1/2

C.

yogurt or sour cream

2

tsp.

vanilla extract
Nutter Butter Frosting:
3/4

C.

butter

softened

1/4

C.

peanut butter

creamy

2

tsp.

vanilla extract

2

Tbsp.

milk

more if needed

1/3

C.

Nutter Butters

finely crushed (about 6 cookies)

3-4

C.

powdered sugar
Extra Nutter Butters for decoration
Instructions
1. Preheat oven to 350 degrees and line pans with cupcake liners.

2. Sift cake mix into a large bowl to remove any lumps.

3. Add mashed bananas, oil, eggs, yogurt and vanilla extract and stir well.

4. Fill cupcake liners 3/4 full and bake for 15-20 minutes or until an inserted knife comes out clean.

5. Nutter Butter Frosting: Beat butter and peanut butter until smooth. Add vanilla extract, milk, crushed Nutter Butters, and 2 cups powered sugar. Continue to mix and add more powdered sugar to make the frosting thicker or add more milk to make it more thin. Adjust as needed. NOTE: I sifted my crushed Nutter Butters because I wanted to pipe out my frosting and I didn't want to clog the tip.

6. Pipe frosting onto cooled cupcakes and top with Nutter Butters and cookie crumbs!
If you haven't seen my adorable Turkey Cupcakes, check them out! And here's an instagram from both my Halloween costumes this year… if you won't know what the one of the left is, then I am happy for you 🙂 It's slightly embarrassing but we made everyone laugh, so it was totally worth it! The only thing that could have made Halloween better was some In-N-Out. The best days in my life always have a good burger.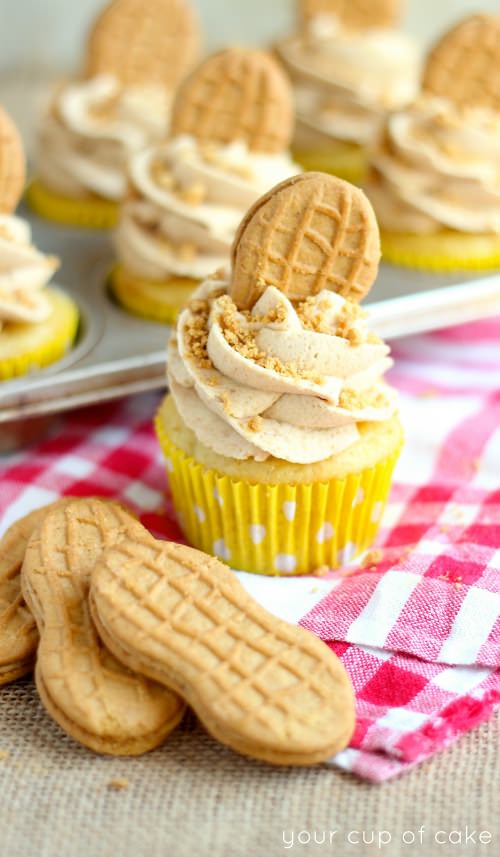 I moved to a new place so I'm working on getting the right set up. This is a temporary spot from the kitchen, I just got some fun things in the mail to make the lighting in the office better 🙂 I'll share all the stuff with you soon!