I'm spending Thanksgiving at a beach house in Texas with my family. And since it's not our house with all of our baking/cooking stuff and spices, we are having a simplified Thanksgiving menu. So instead of two pumpkin pies, we will only have one.
But here's the problem, out of habit we bought the big can of pumpkin. So to use the other half, I made some very simple pumpkin spice cookies.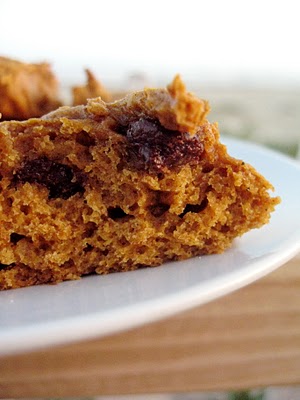 1.
Preheat oven to 350 degrees.
2.
Mix pumpkin and cake mix. Add chocolate chips and nuts if desired.
3.
Spoon onto greased cookies sheets or use parchment paper. (Use fingers to shape cookies, because how you place them on the sheets is how they will end up looking.)
4.
Bake for 8-15 minutes. (If you put in extra pumpkin by accident if splitting a large can of pumpkin, baking will take longer.) The tops of the cookies should not feel like a muffin.