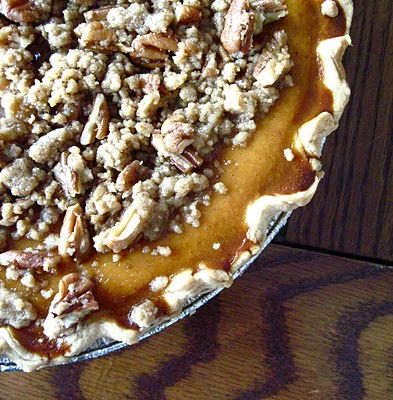 The Texas Story:
I love my pumpkin pie, but this year I decided to mix it up a little bit.
Everyone seems to be putting pecans on top of their pie, and I guess I just decided to conform. But hey, it worked out really well and I don't think I'll be making pumpkin pie without a topping anymore.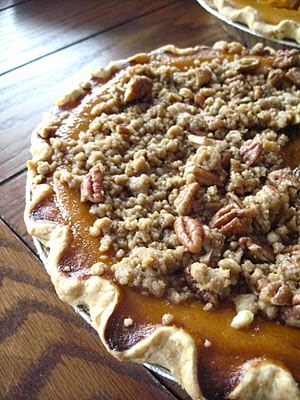 3 tablespoons butter, softened
Directions:
1.
Mix all ingredients together.
2.
Crumble over pumpkin pie when it has about 10 minutes left in the oven.