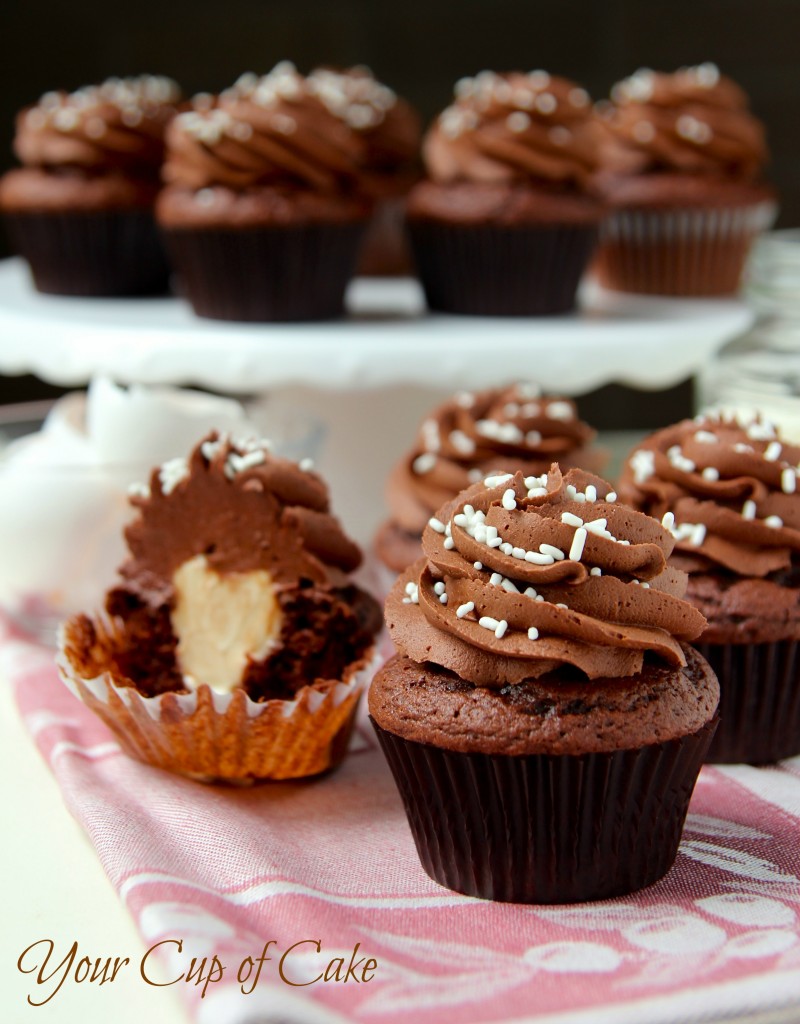 The Story:
I was supposed to do an internship this last summer. Instead…I wrote a cookbook. A pretty decent trade, right? Well two nights ago, my publishers sent me the greatest email ever! It had a PDF of my cookbook and let me just tell you, it is beautiful. I am not biased at all when I say that either 🙂
This is one of the recipes that will be in my cookbook, watch for it on the shelves Spring 2013!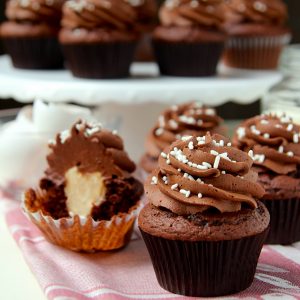 Chocolate Mascarpone Cupcakes
Ingredients
Chocolate Cake:
1

box devil's food cake mix

3

eggs

1/2

C.

oil

1

C.

buttermilk

1/2

C.

sour cream

2

tsp.

vanilla extract
Mascarpone Filling:
8

oz

mascarpone

1/2

C.

powdered sugar

1/2

tsp

vanilla extract
Chocolate Buttercream:
1/2

C.

butter

softened

8

oz.

cream cheese

softened

2/3

C.

unsweetened cocoa powder

1 1/2

tsp.

vanilla extract

3-4

C.

powdered sugar
Instructions
1. Preheat oven to 350 degrees and line pans with cupcake liners.

2. Sift cake mix into a small bowl and set aside.

3. Combine all other cake ingredients until smooth.

4. Stir in cake mix.

5. Fill cupcake liners 3/4 full and bake for 17-22 minutes or until an inserted knife comes out clean.

6. Filling: In a small bowl, combine all filling ingredients until smooth.

7. Buttercream: Beat butter and cream cheese for 2 minutes. Add cocoa powder and vanilla extract and beat again. Slowly add powdered sugar until you reach your desired consistency. If it becomes too thick, add 1 tablespoon milk.

8. To assemble. use a knife to cut a small "cone" out of the top of each cooled cupcake. Discard of the "cone" (or eat it) and generously fill each hole with mascarpone filling. Pipe frosting over each filled cupcake and top with sprinkles.